Dobby fabrics can come in a variety of styles and are often mistaken with "Jacquard" fabrics, though there are some subtle differences between the two. You can find very thin dobby fabrics that you might mistake with a broadcloth and you can find dobby fabrics with very thick textures that appear more similar to twills. Many dobby fabrics will have colored threads woven into stripes and grids. The solid colors tend to have tonal patterns woven into them, like a white on white grid.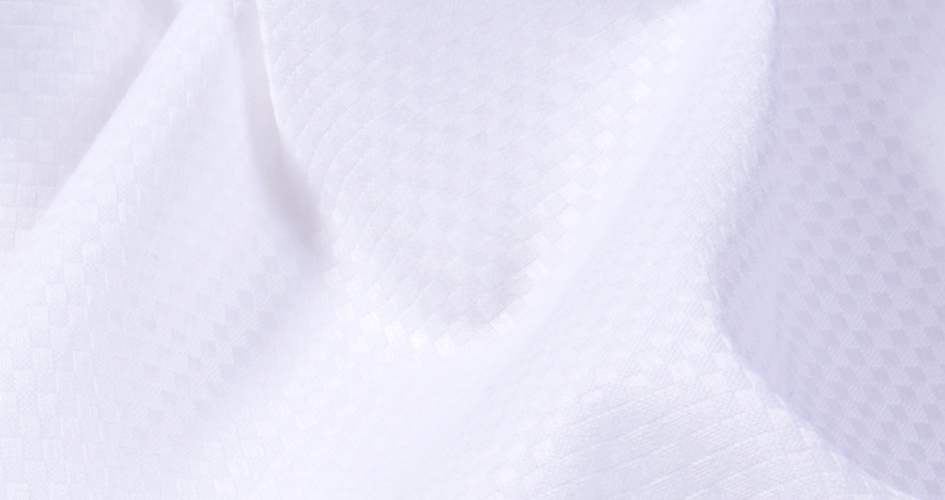 Dobby fabrics tend to fall on the business side of the spectrum and we've found that they can be a good choice for guys that want something that is naturally resistant to wrinkling. They can often be slightly shinier than many other fabrics, as well. White on white dobby fabrics in particular are an excellent choice for formal shirting to pair with a tuxedo.
Click here to see our selection of dobby and jacquard dress shirt fabrics.