Ten Years of Custom
2008 - 2018
2008 — 2018
Ten Incredible Years
It's safe to say that we're in a very different place from when our founder, Seph Skerritt, launched the first version of Proper Cloth from his apartment 10 years ago.
Over the last decade we've launched new products, pioneered new fit technologies, built a best-in-class customer service team, and made countless improvements to our customer experience.
June 2007
Seph had an internship in China and discovered custom clothing. He began to make plans for a new custom clothing business.
Oct 2008
Launch Day
We launched v1.0 of our website — one of the first custom shirt sites in the world — from our founder's basement with an initial offering of 16 fabrics.
Listen to the Story Seph Skerritt, CEO 01:20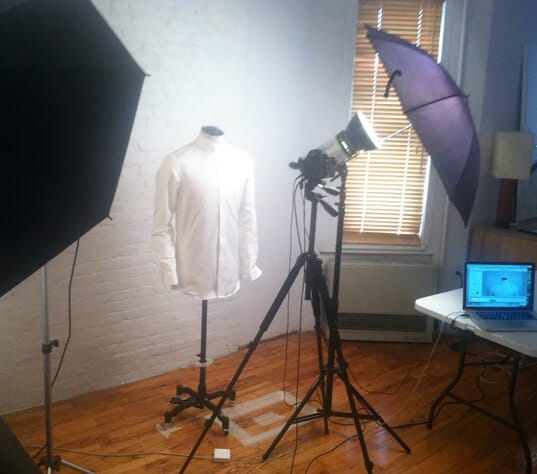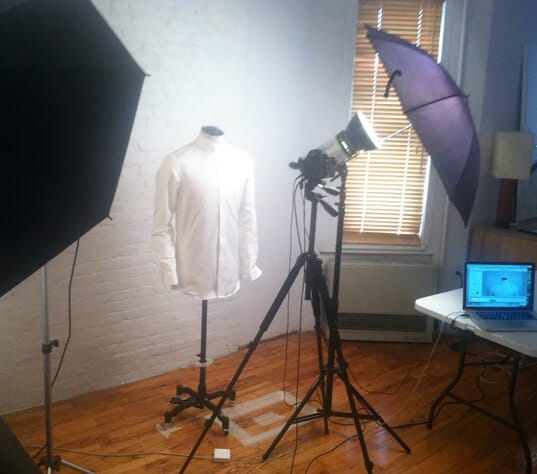 Jan 2010
We made our first hire, Yura (who's still with us), to work on the website and help build out our fully custom e-commerce platform. This helped build the foundation for what's allowed us to stay agile and innovate over the years.
Oct 2010
Sizes get Smart
Coming up with a custom size can be intimidating, so we created Smart Sizes, our proprietary algorithm that makes it easy to find your size based on a few easy-to-answer questions.
Hear the Story Seph Skerritt, CEO 02:16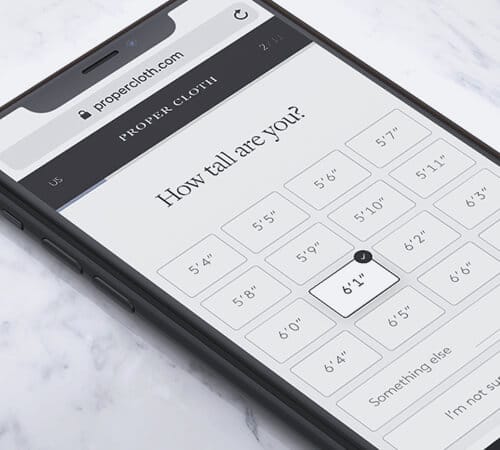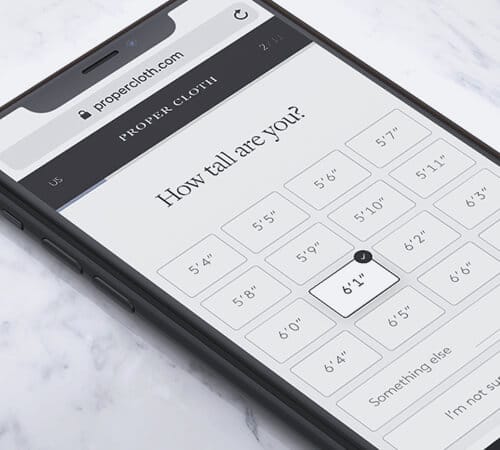 Aug 2011
GQ featured Proper Cloth as "Our New Favorite Custom Shirtmaker". Not bad for a (at the time) 6-person operation.
(Thanks, GQ!)
Apr 2013
Online to IRL
We began to expand on multiple levels, opening our first (humble) showroom, offering in-person fittings, and starting to ship internationally.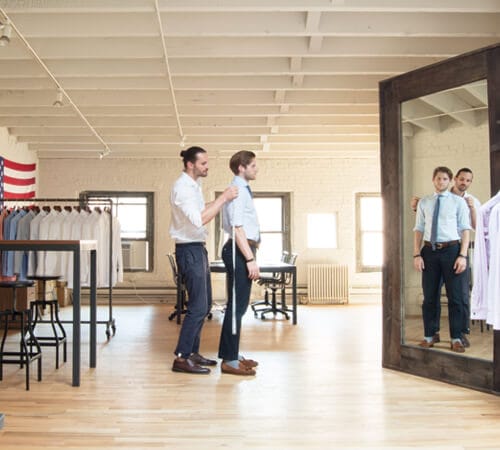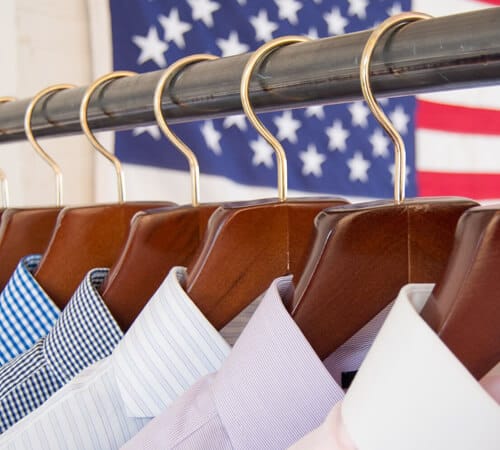 Aug 2014
After six years, we expanded beyond shirts with our first neckwear collection. Pocket squares, scarves, and more (now called Stocked Products) soon followed.
Oct 2014
Washed meets Custom
While many brands have offered garment washed shirts, we were the first to create a method for bringing custom sizes to Garment Washed Indigo & Denim Shirts – now a cult customer favorite.
Listen to the Story Chris Callis, Senior Designer 02:20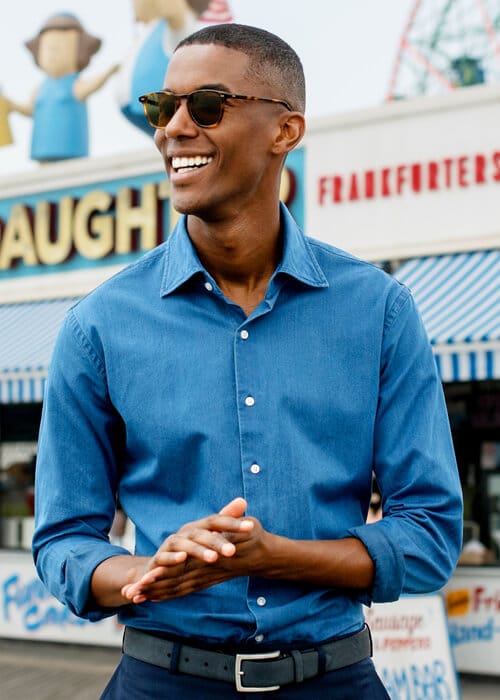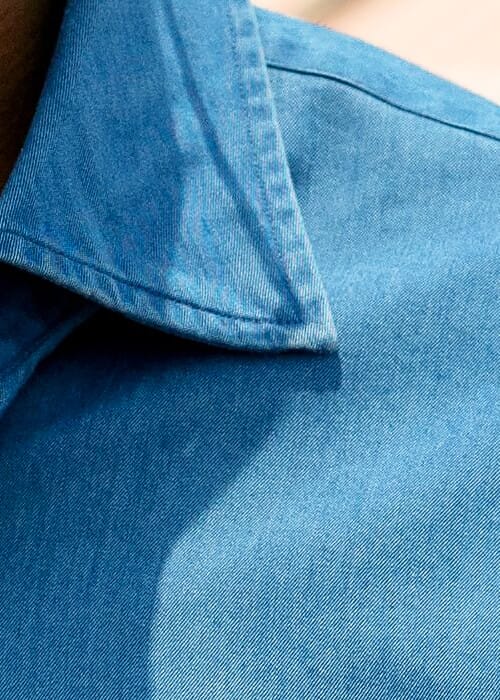 Sep 2016
We shot our first lookbook outside the US. Organizing an international shoot was daunting for our small team, but Iceland was the perfect location in which to showcase our new collection.
It was a whirlwind 48 hours of location-hopping that paved the way for even more ambitious shoots in the future.
Oct 2016
Hello, Broadway
We moved into our new HQ at 495 Broadway in SoHo, NYC, doubling our footprint and stepping up our showroom experience.
Explore the Space
Did you know
You can visit our NYC showroom for a fitting by our experts, to view sample fabrics, and to shop sweaters, outerwear, and more.
And yes, new showrooms are in the works.
Dec 2016
New York Times Feature: "A Custom Shirt is No Longer So Hard to Find."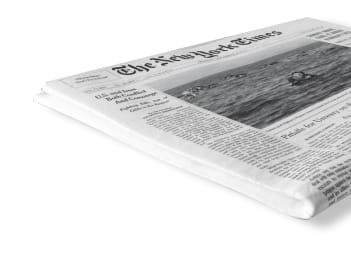 Oct 2017
Non-Iron Redefined
We introduced the first Non-Iron Custom Shirt — including a breakthrough non-toxic treatment.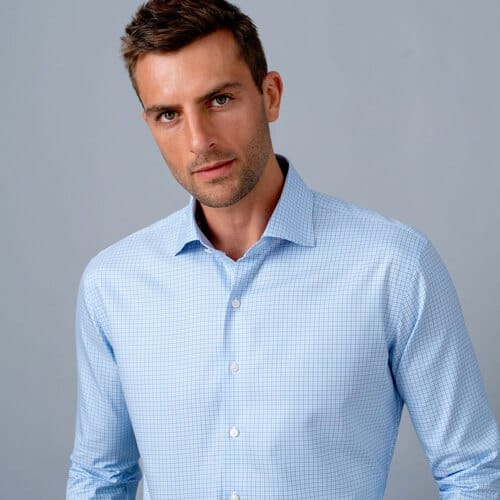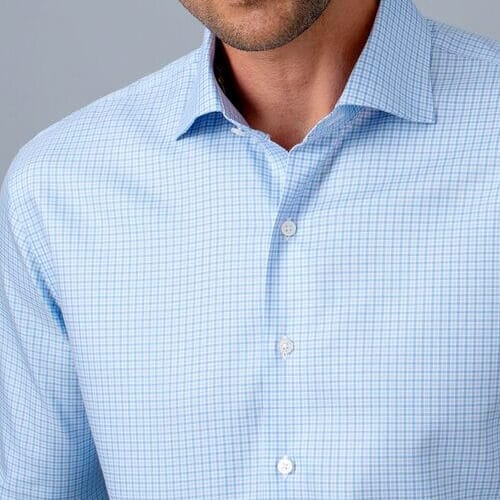 Aug 2016
We introduced "Saved Style Profiles", making it easy to apply your favorite style when building any shirt.
Since launching, you've saved over 76,531 unique saved profiles.
Feb 2018
Merino Wool Shirts
Our astonishing merino wool fabrics were a first in custom shirting. We worked with Reda's merino experts to develop this naturally wrinkle-free, odor resistant, and temperature regulating material that quickly became a customer favorite.
Listen to the Story Seph Skerritt + Chris Callis 01:48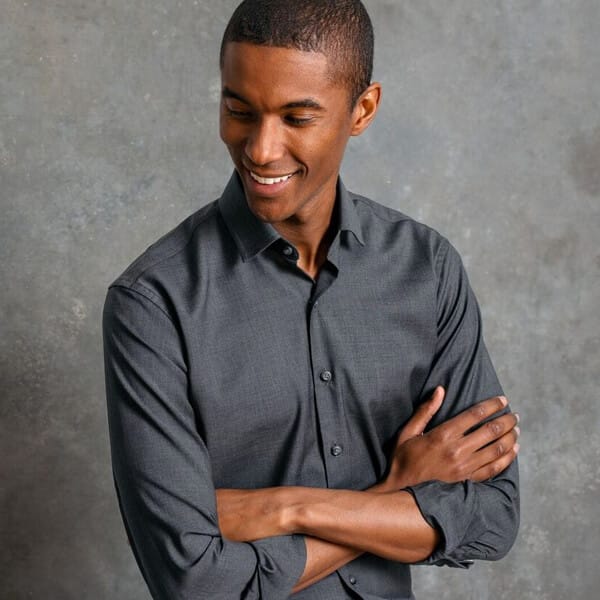 ✭✭✭✭✭

4.9 Average
Rating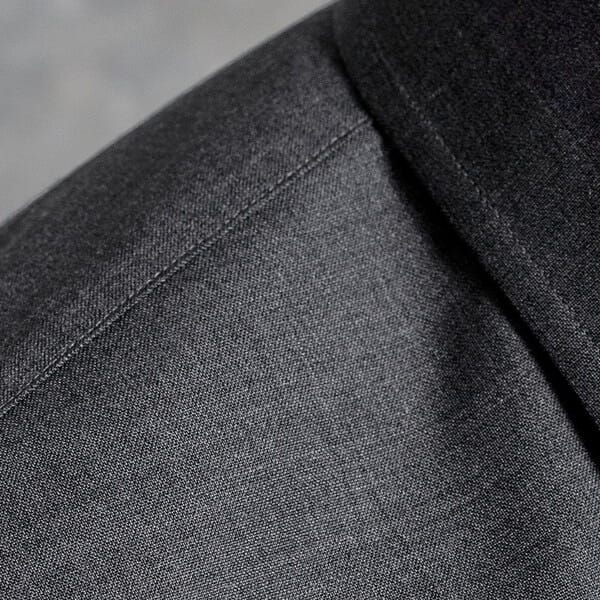 July 2018
Suit Yourself
After many months of testing, development, and logistical coordination, we launched custom fit tailored clothing. Finally, your perfect suit — or sport coat or trouser — is a reality.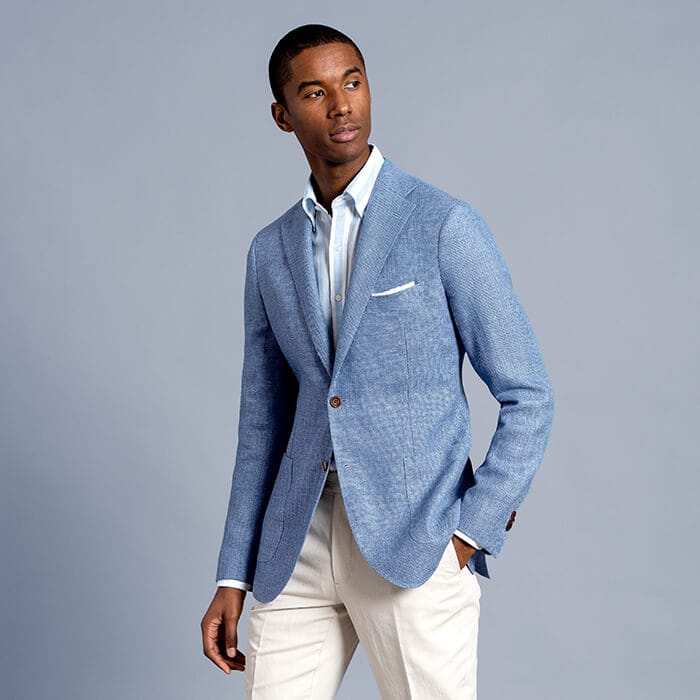 Did you know
We've brought our custom size technology to suits, jackets and pants, which means you can find your custom size in under a minute.
And, of course, the fit is guaranteed.
Oct 2018
We introduce our first-ever Cotton-Free Performance Shirts. Now your custom fit can do even more with the two-way stretch and quick-dry moisture wicking action of nylon and spandex.
2019
So far this year we've:
Launched a tool for customizing the design of your suits, jackets, and trousers
Surpassed 70,000 5-star shirt reviews
Moved our production to a larger factory
Shot a lookbook in Marrakech, Morocco
And hired our 40th employee
So what's next...
Swipe below for a preview of a few launches planned for this year. →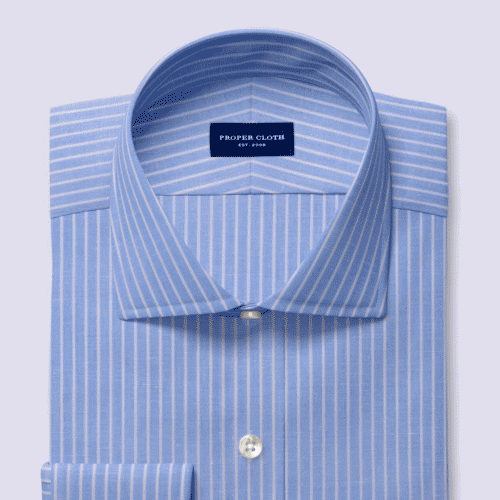 Design a Shirt 4.0
Coming Very Soon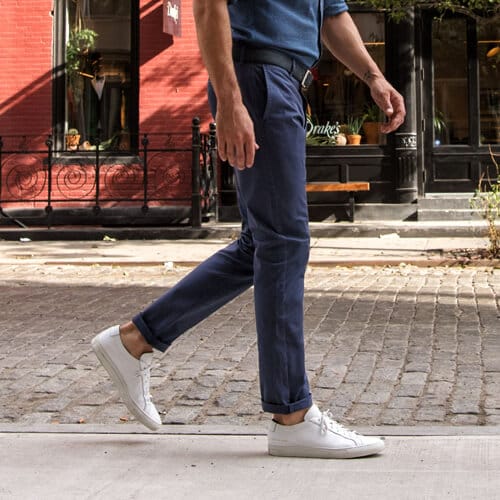 Custom Chinos
Coming this Summer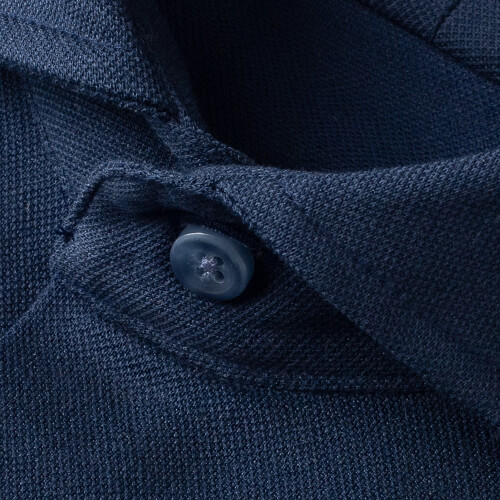 Knit Shirts
Coming this Summer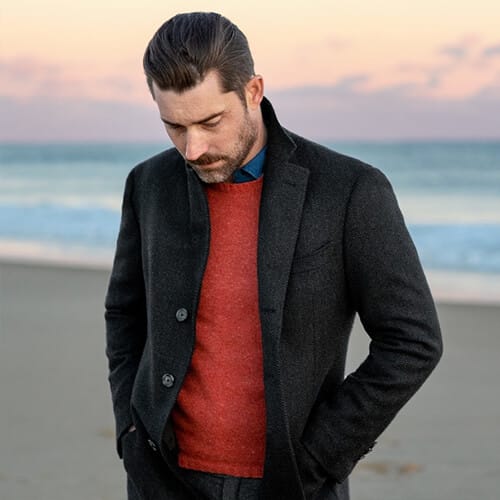 MTO Outerwear
Coming this Fall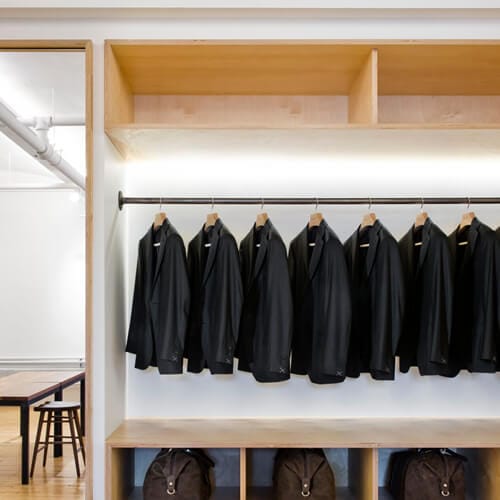 New Showroom(s)
More details soon
Finally, we thank
you

.

Thank you for supporting us during our first 10 years! You stuck with us while we got a truly new idea (selling custom shirts online) off the ground. You've provided invaluable feedback that's helped to shape our products. We're delighted every time we hear that we've helped someone find a fabric they love, a style they've been searching for — or a garment that fits them perfectly for the first time. It's a pleasure to play a part in your lives, and becoming leaders in custom clothing innovation has been a truly humbling experience.

Best of all, we're just getting started! We can't wait to show you what we have planned.

The Proper Cloth Team
←Back to

ProperCloth.com