Thomas Mason is widely considered one of the top Italian mills for dress shirt fabrics. Founded in England over 200 years ago by the enterprising industrialist Thomas Mason, the storied mill was purchased by Italy's Albini Group in 1992. With production now based in Italy, Thomas Mason still maintains its English heritage by staying true to the historical and aesthetic qualities present in the brand's extensive fabric archives. Thomas Mason fabrics are among the best in the world, and we're proud to carry them prominently in our collection.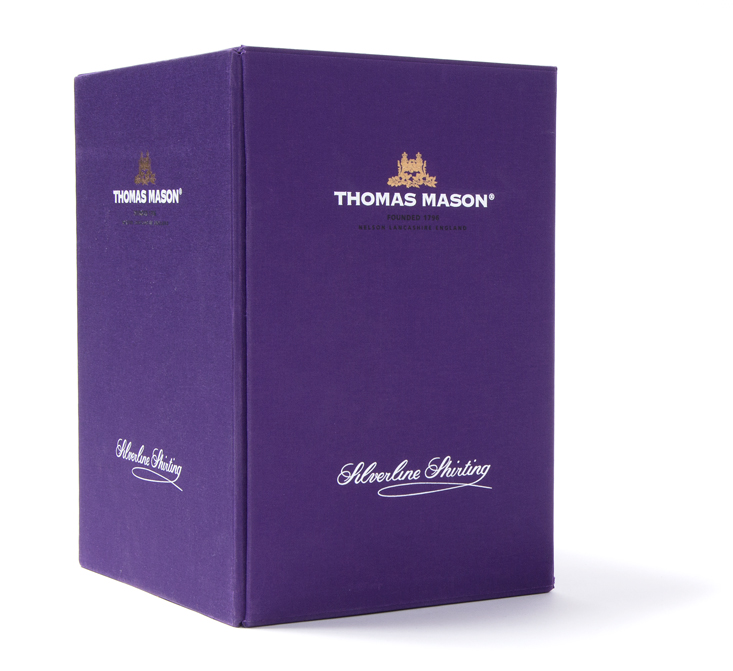 History of Thomas Mason Fabric Mill
The Thomas Mason fabric mill was founded in 1796 in Leeds, England. The first fabrics were considered top quality and were widely used by West End London tailors to clothe the British aristocracy.
Through the 1800s, as Britain's empire and wealth expanded, so did Thomas Mason's global reach. Back in Victorian Era London, Jermyn Street and Savile Row emerged as a center for fine gentleman's clothing. Fine bespoke suit and shirt makers such as Turnbull & Asser, Norton & Sons, and Emmett London flourished
During the First World War, the Thomas Mason mill developed new fabrics and treatments, such as waterproofed cotton, that proved vastly helpful to the British cause. In the few decades after the war, aided by the solidification of Savile Row as the international epicenter of elegant gentlemen's clothing, Thomas Mason transitioned back to producing the finest dress shirt fabrics in the British Empire. In 1936—at the height of English style icon Duke of Windsor's roguishness—Thomas Mason became the exclusive fabric supplier for Turnbull & Asser, longtime shirt maker of English royalty.
In 1992, Italian-based Albini Group acquired Thomas Mason and moved production to Bergamo, Italy where it remains today. The fabrics continue to be inspired by the brand's long history while benefitting from the Italians' equally long and proud heritage of manufacturing the highest quality textiles in the world.