Our guide to picking the perfect tuxedo shirt for your black tie event. From front to fabric to collar style, we break down the details to help you look your best in black tie.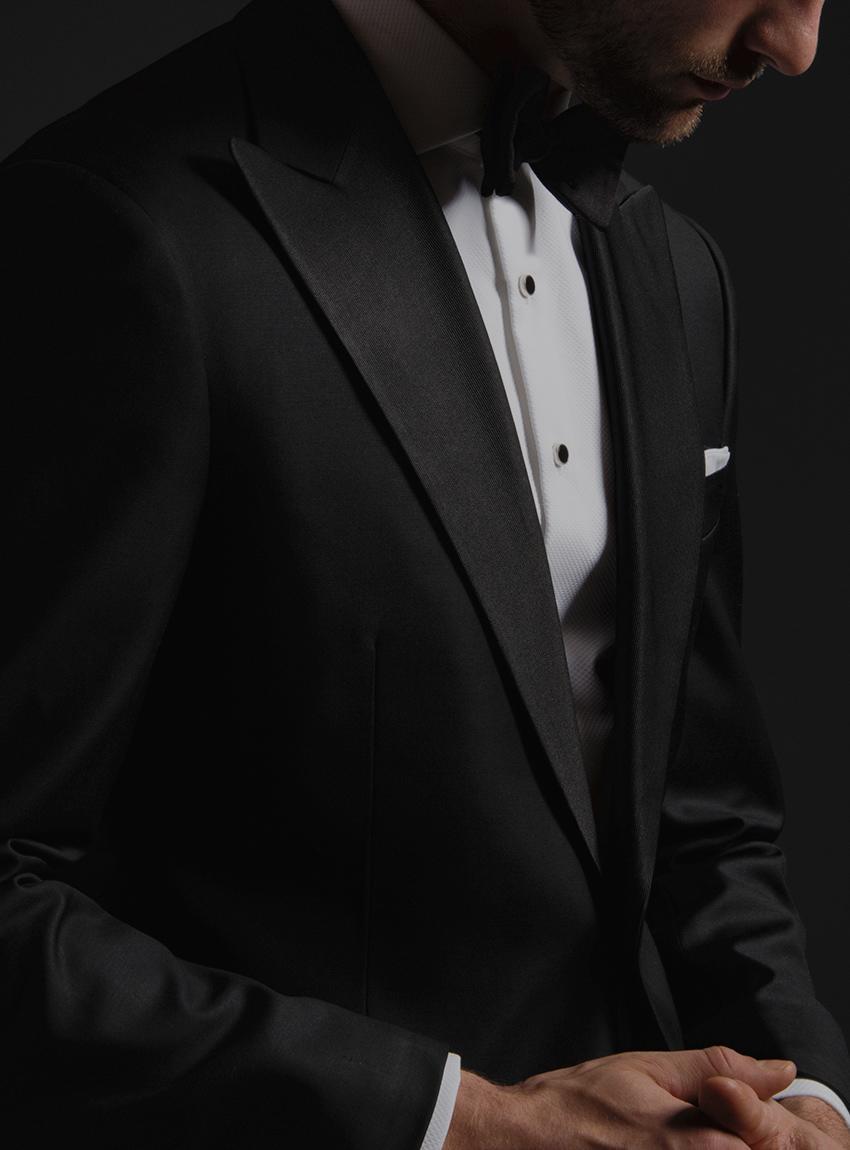 The
Plain

Front Tuxedo Shirt

The French placket and removable button strip makes this the cleanest and most versatile option. Swap the buttons for studs with a tux, or leave them in for a sharp look under a suit in a pinch.

Shop Plain Front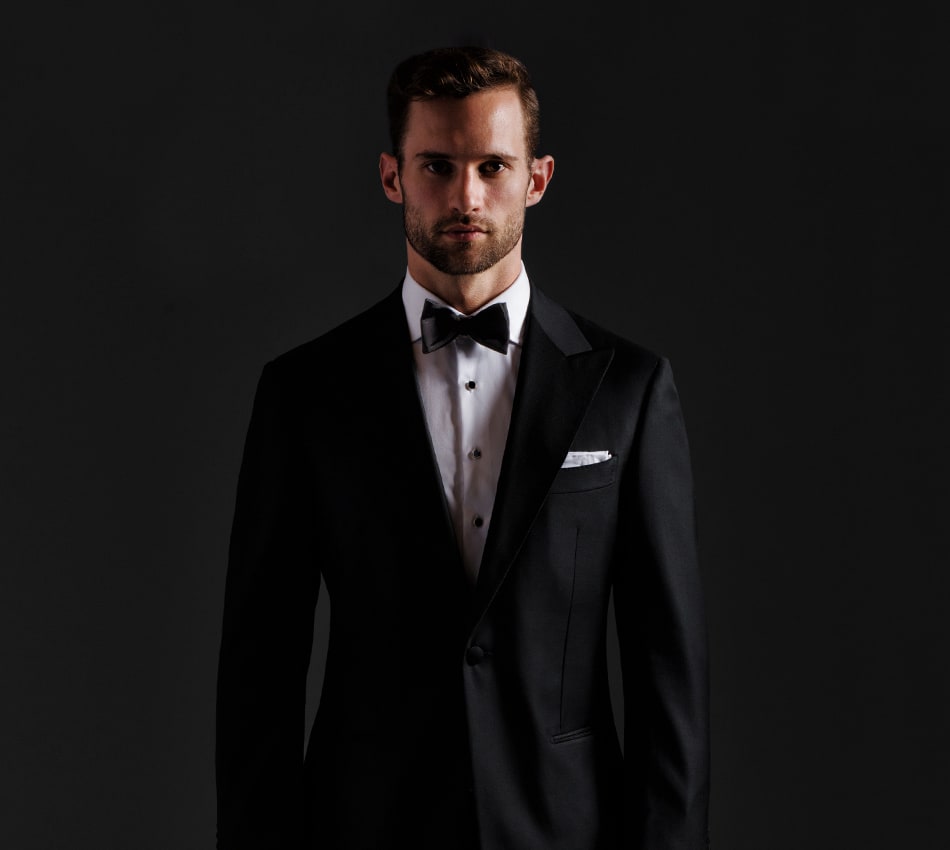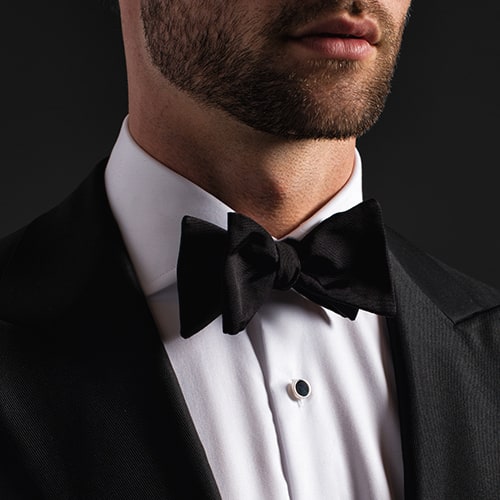 As the plain front is on the less formal end of the tuxedo shirt spectrum, it can be worn easily with or without French cuffs, and the plain front's clean look gives it a modern appeal that is a great choice with contemporary slim-lapelled jackets. If you prefer wearing a straight tie to a bow tie at formal events, this is your best bet.
The
Pleated

Front Tuxedo Shirt

A traditional tuxedo shirt style that looks fantastic with a shawl collar or notch lapel tux — think Sean Connery as Bond. Slightly less formal than a pique front.

Shop Pleated Front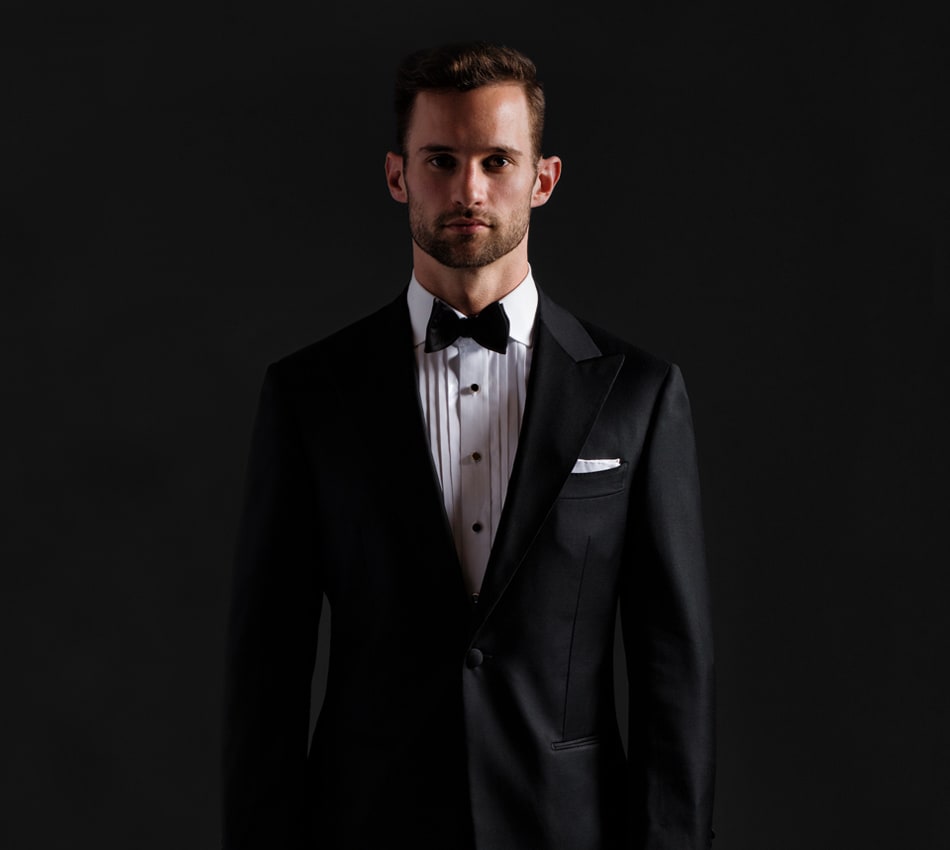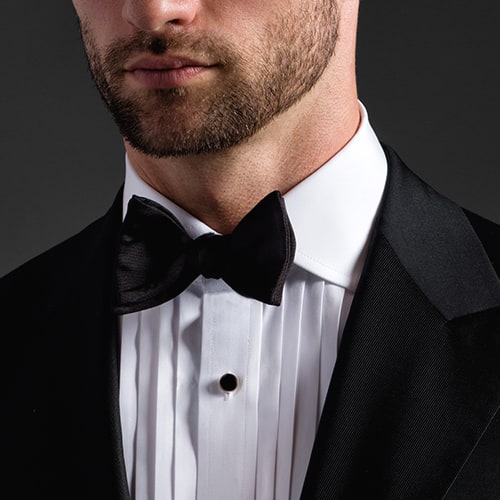 Distinctive yet conservative, the pleated front can work in just about any formalwear setting, though you'll want to leave your straight tie at home. The 1/2" pleats are an ideal width—classic, not busy or ruffly.
The
Pique Bib

Front Tuxedo Shirt

The most formal choice for a tuxedo shirt. Pique front shirts are timeless for how clean the bib lays underneath a jacket, and our bib, made from a luxurious Thomas Mason Marcella pique fabric, is absolutely perfect.

Shop Pique Front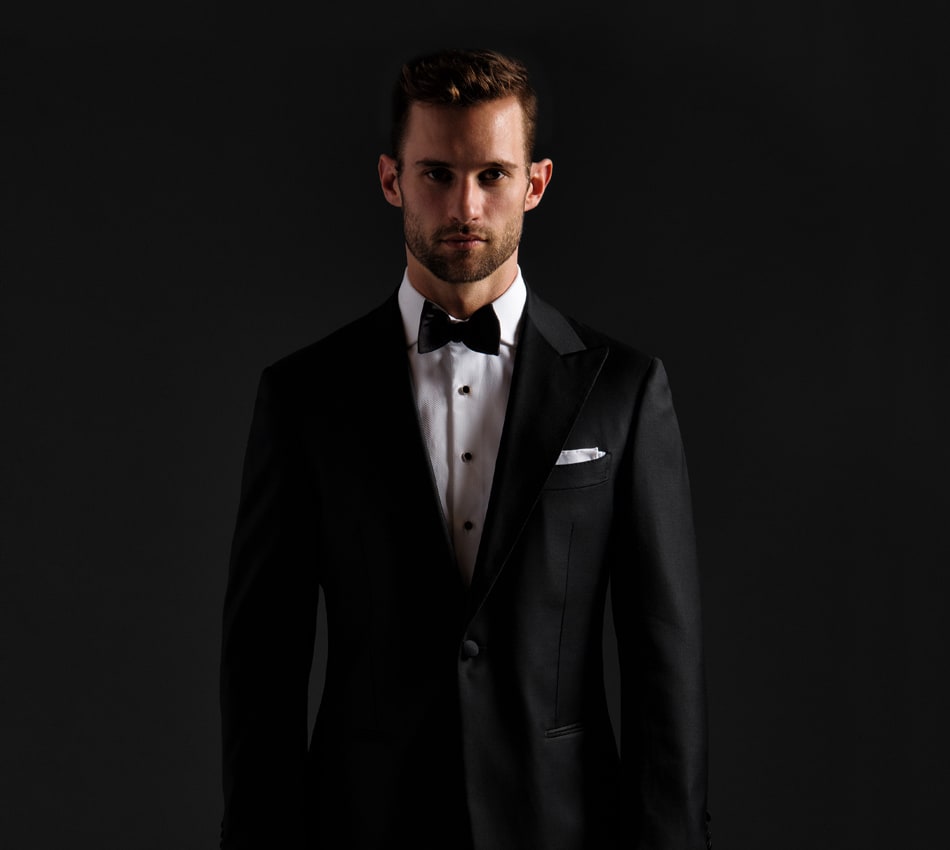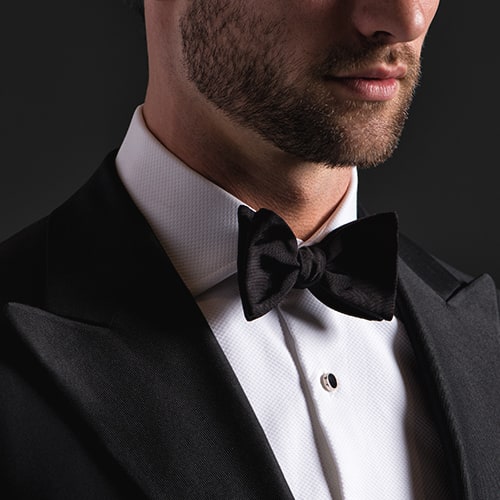 You'll want to go with French cuffs and a nice set of studs with a pique bib. The pique bib front looks best with a peak or shawl lapel jacket, and we suggest it for any event labeled white tie.
Fabric
Choices
Certain fabrics work better than others in formal contexts. Generally, we suggest solid white twills and broadcloths for tuxedo shirts.
Twills are more opaque and have more shine than broadcloths, lending them a more formal appeal. Twills also drape better under tuxedo jackets. Broadcloths feel smoother and more modern, but are generally more sheer than twills. For a textured look, Royal Oxfords and Jacquards are also fair game.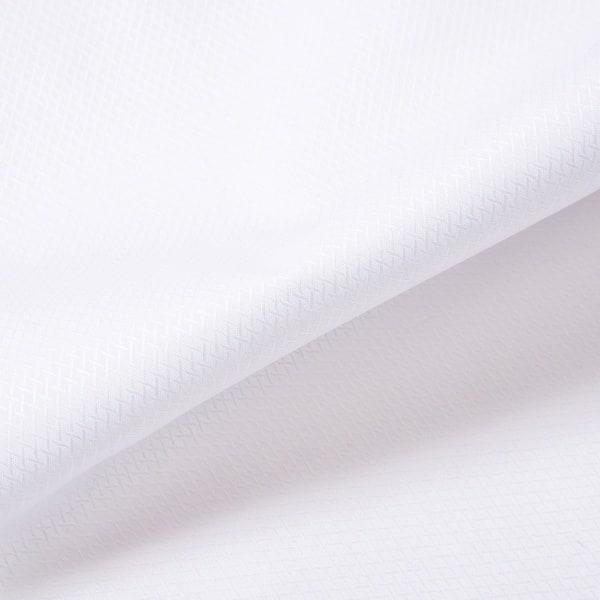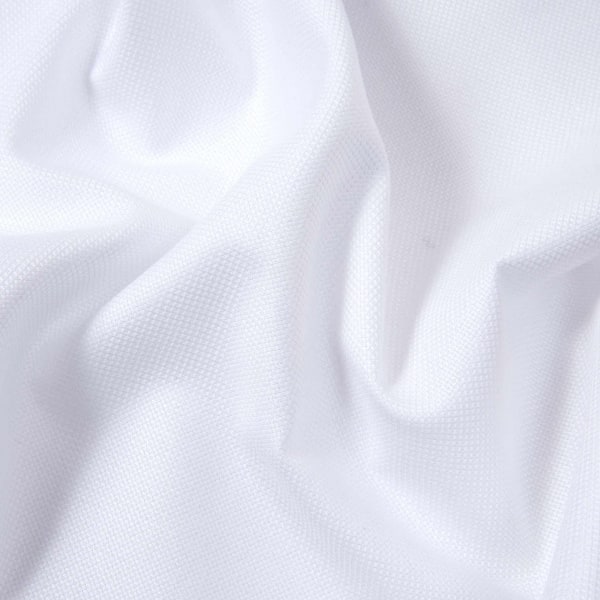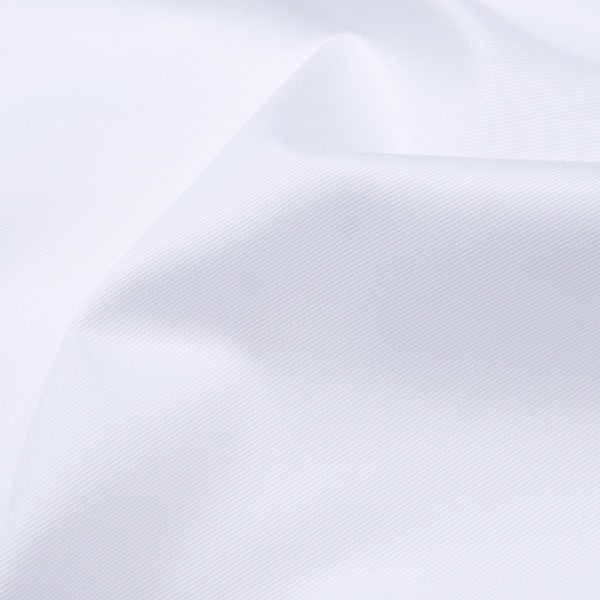 Collar
Styles
We prefer a spread (but not cutaway) collar on our tuxedo shirts. The President and English Spread are perfect.
Unless you're going to an ultra-fancy white tie event, which calls for a traditional wingtip.
Wingtip
Collar

President
Spread

Cutaway
Collars

English
Spread
Cuff
Styles
Formal events require French cuffs. Square and rounded French cuffs are both appropriate. They are equally formal so choose whichever style suits you best.
Save the barrel cuffs for your weekly business or casual looks.
Rounded
French

French


One Button
Barrel

Two Button
Barrel
The Finishing Touches
Bow Tie The key here is consistency with your tuxedo lapels. Opt for a black satin bow tie if your tuxedo lapels are satin, or black grosgrain if your lapels are grosgrain.
Shop
Pocket Square No need to reinvent the wheel: white pocket square. Done. We love the texture and crispness of a cotton and linen blend, but pure linen or pure cotton also do just fine.
Shop
Studs A critical detail that goes a long way. Black onyx or mother of pearl studs are the standard. We find black onyx to be the most timeless and versatile.
Shop