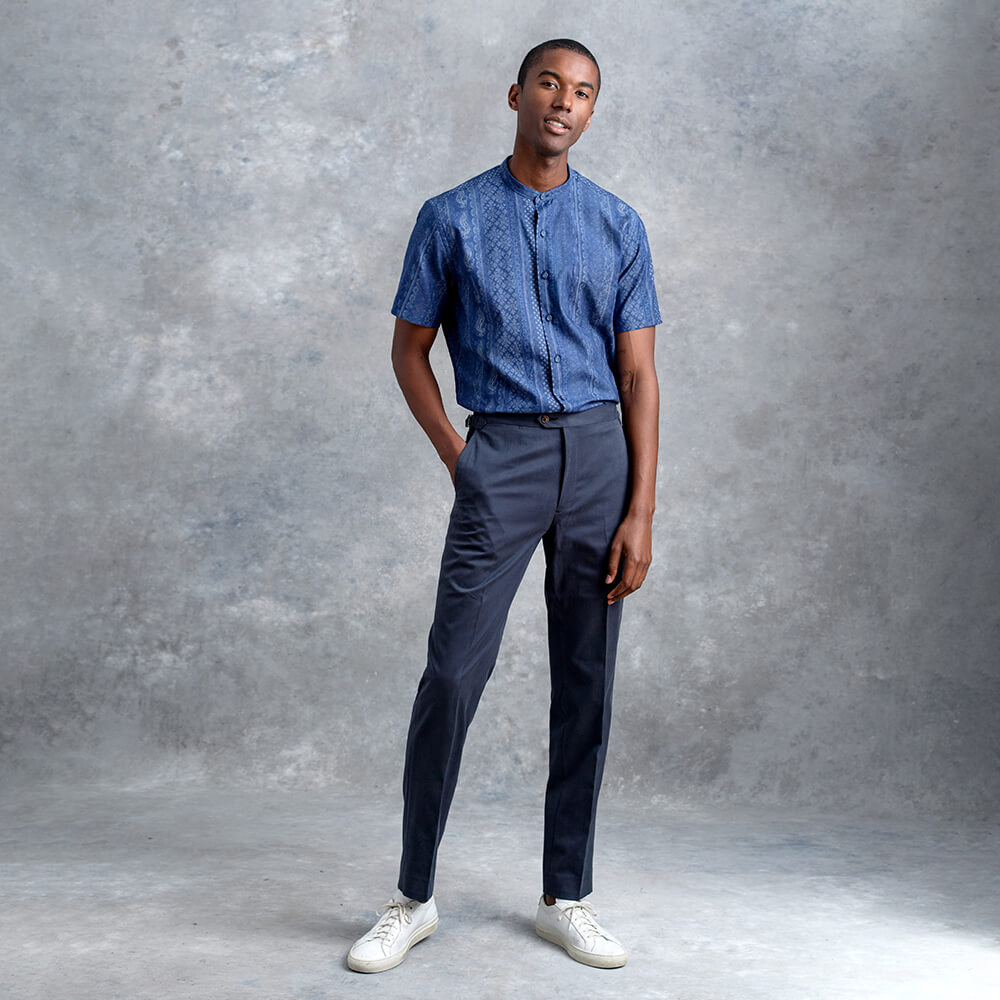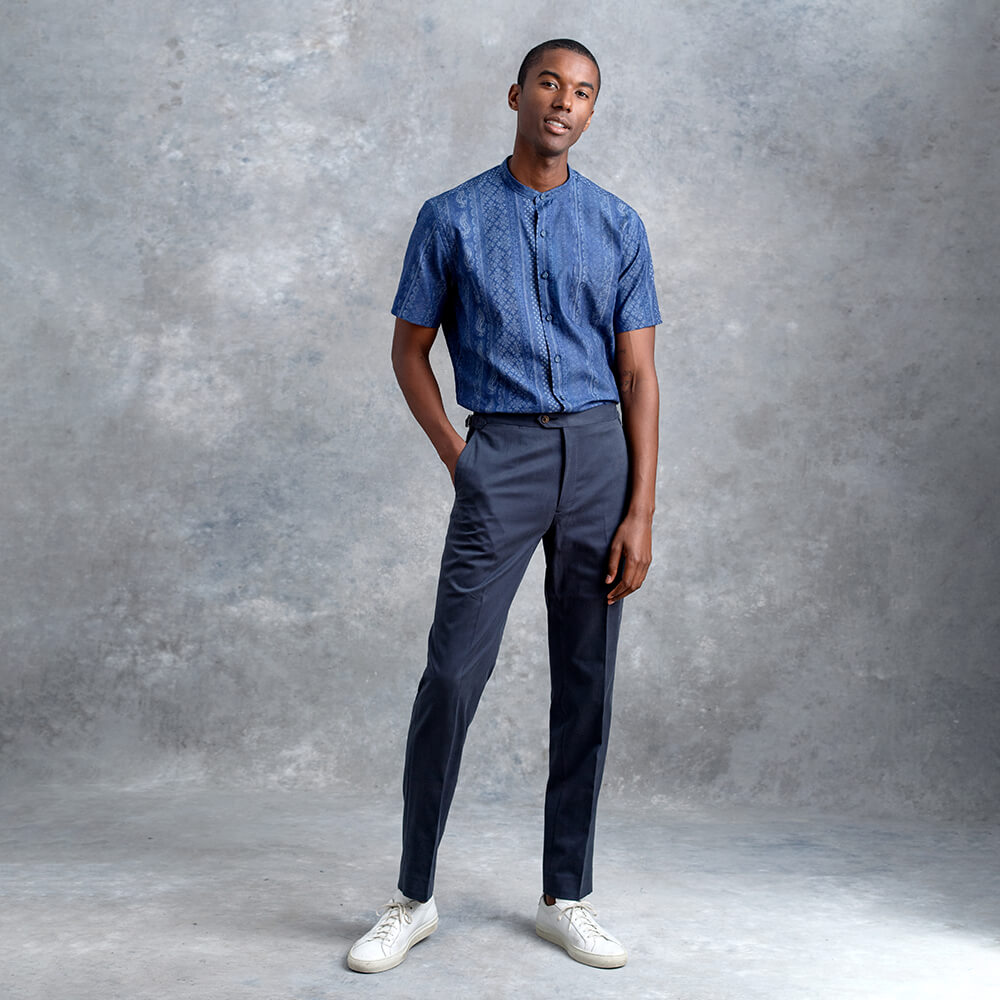 ←

All Looks
The Band Collar
We love a Band collar at any time of year, and it's especially practical (and aesthetically pleasing) in the hotter months. Its lack of collar leaves automatically allows the neck more breathability and frees the shirt of excess details. The latter of these two benefits is particularly noticeable on a shirt with an intricate pattern like this traditional batik stripe. The pattern, while tonal and not very loud, becomes especially striking when designed so minimally.
Slate Blue Batik Stripe Print Chambray · $160
Select Shirt Size
Size
?
Our short sleeve shirts come in four standard sizes, small 14", medium 15", large 16" and extra large 17", along with three different fits to give you the best fitting short sleeve shirt. You can also create a custom short sleeve size.
Fit
?
Choose your ideal fit. Slim Fit will be nicely fitted, yet comfortable. Super Slim Fit is ideal for those that prefer a particularly trim fit and are not bother by slight tightness or limited range of motion. Classic Fit will provide a more generous, roomy fit that does not hug the body too closely.
Allen Navy Stretch Cotton Trouser · $200
Select Trouser Size
Trouser Waist
?
Select the waist size you normally buy your dress pants in. Note that the actual circumference of the waist (that will show in the size chart) will be larger than the selected size, as this is normal for pants sizing.
Trouser Inseam Length
?
Select the normal inseam length you would buy your dress pants in. The inseam length is the distance from the bottom of the crotch of the pants to the end of the leg opening.
Fit
?
Extra Slim is our slimmest fit around the hips and thighs, with a distinct taper from the thigh down to a narrow leg opening. Suggested for guys that are either particularly skinny, or more average sized but want an aggressive slim fit.
Slim is our modern, office appropriate, most popular, slim fit. Slim but not tight with a taper to the leg opening. Suggested for average sized guys that want a clean modern look that's not too tight.
Athletic is roomy in the seat and thighs, but tapered to the knee and leg opening. Designed for guys with larger thighs and buttocks relative to a smaller waist. If you're an athlete that want's a modern slim fit, but "Slim Fit" pants are generally too tight around your legs, this is for you.
Classic is roomy in the seat and thigh with a leg that stays straight from the mid thigh down. Suggested for guys that want a more old-fashioned, roomy fit and a leg opening that will cover more of their shoe.
Straight is similar to our Slim fit, but with less taper at the leg opening for a wider "boot cut". Suggested for guys that want a relatively slim fit, but a leg opening that will cover more of their dress shoes, or fit over their boots.