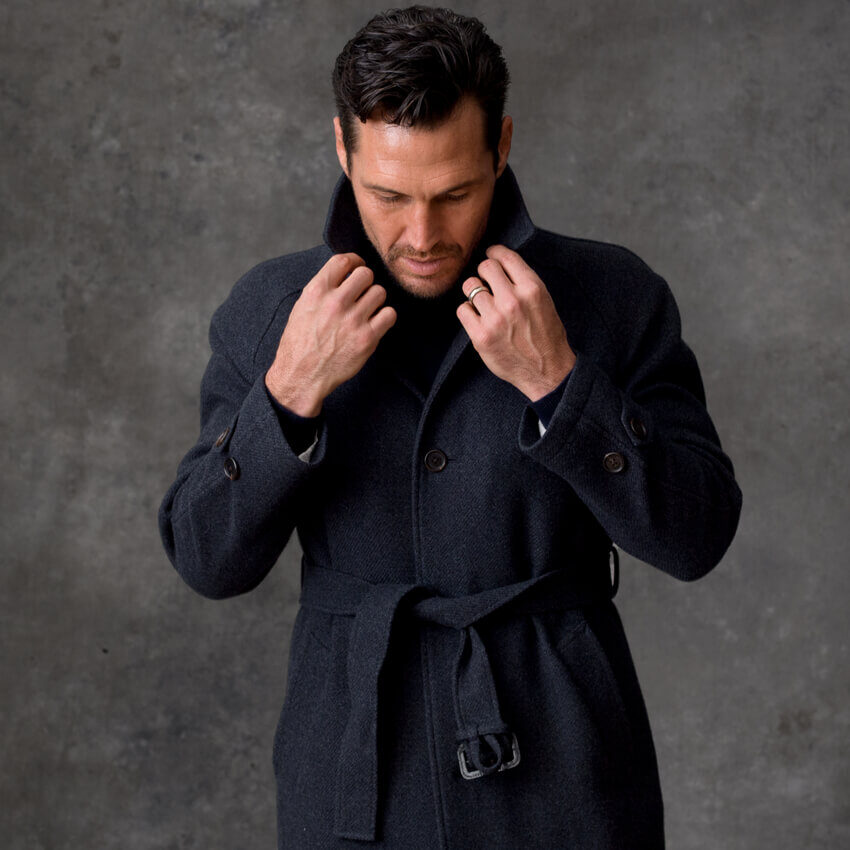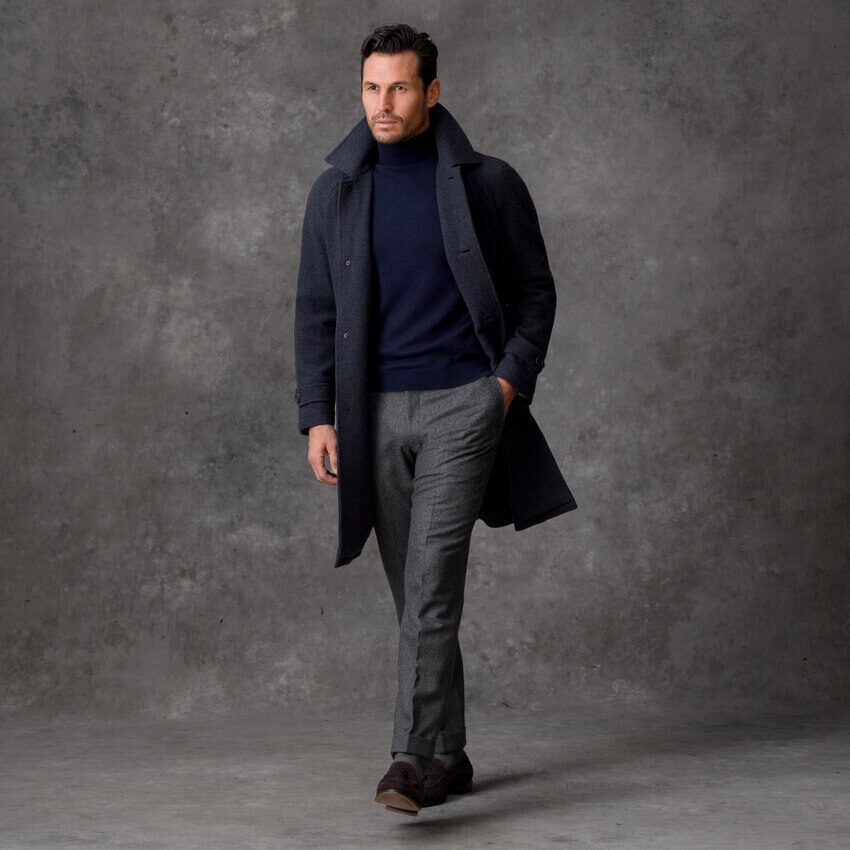 ←

All Looks
Scottish Roots
A historically powerful presence in the menswear landscape, Scotland provides an endless source of inspiration for us. This look integrates the old with the new, layering our latest overcoat over one of the popular sweaters we've been offering for years now. The Crosby coat is based on the Scottish Balmacaan raglan style that increases rain and wind resistance by reducing the number of seams in the coat, and the cashmere in the turtleneck hails from Scotland's most prestigious cashmere mill, Todd & Duncan.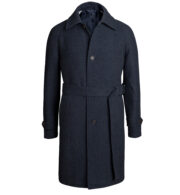 Crosby Navy Wool and Cashmere Belted Coat · $800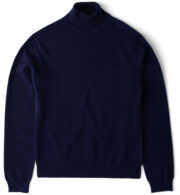 Navy Cashmere Turtleneck Sweater · $195
Allen Grey Wool Flannel Trouser · $250
Select Dress Pants Size
Dress Pants Waist
i
Select the waist size you normally buy your dress pants in. Note that the actual circumference of the waist (that will show in the size chart) will be larger than the selected size, as this is normal for pants sizing.
Dress Pants Inseam
i
Select the normal inseam length you would buy your dress pants in. The inseam length is the distance from the bottom of the crotch of the pants to the end of the leg opening.
Fit
i
Extra Slim is our slimmest fit around the hips and thighs, with a distinct taper from the thigh down to a narrow leg opening. Suggested for guys that are either particularly skinny, or more average sized but want an aggressive slim fit.
Slim is our modern, office appropriate, most popular, slim fit. Slim but not tight with a taper to the leg opening. Suggested for average sized guys that want a clean modern look that's not too tight.
Athletic is roomy in the seat and thighs, but tapered to the knee and leg opening. Designed for guys with larger thighs and buttocks relative to a smaller waist. If you're an athlete that wants a modern slim fit, but "Slim Fit" pants are generally too tight around your legs, this is for you.
Classic is roomy in the seat and thigh with a leg that stays straight from the mid thigh down. Suggested for guys that want a more old-fashioned, roomy fit and a leg opening that will cover more of their shoe.
Straight is similar to our Slim fit, but with less taper at the leg opening for a wider "boot cut". Suggested for guys that want a relatively slim fit, but a leg opening that will cover more of their dress shoes, or fit over their boots.