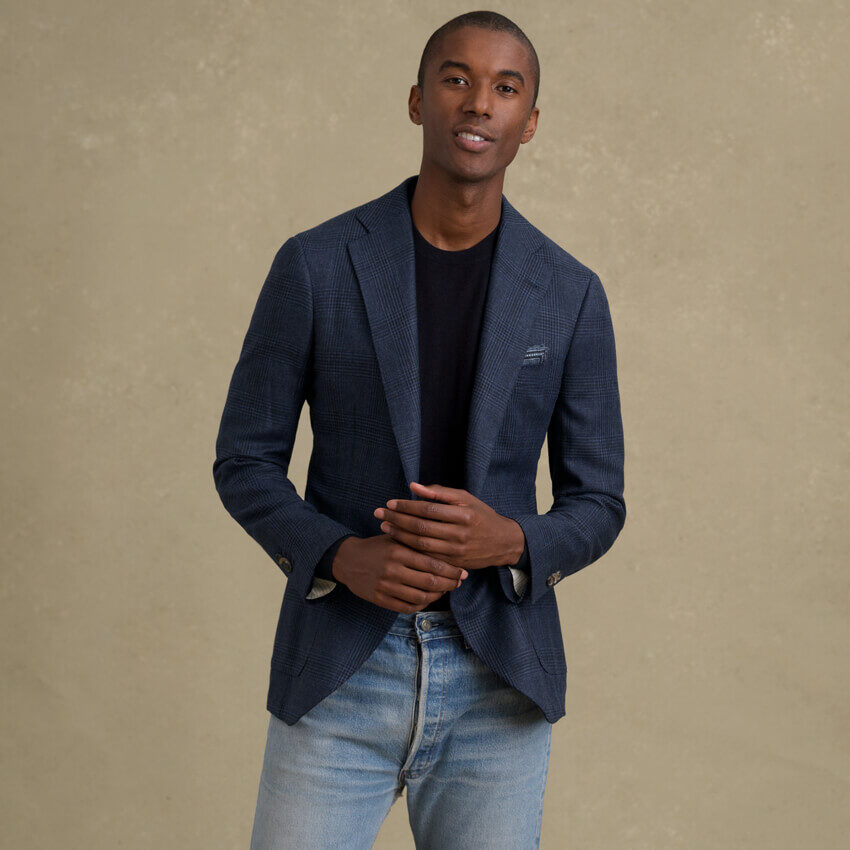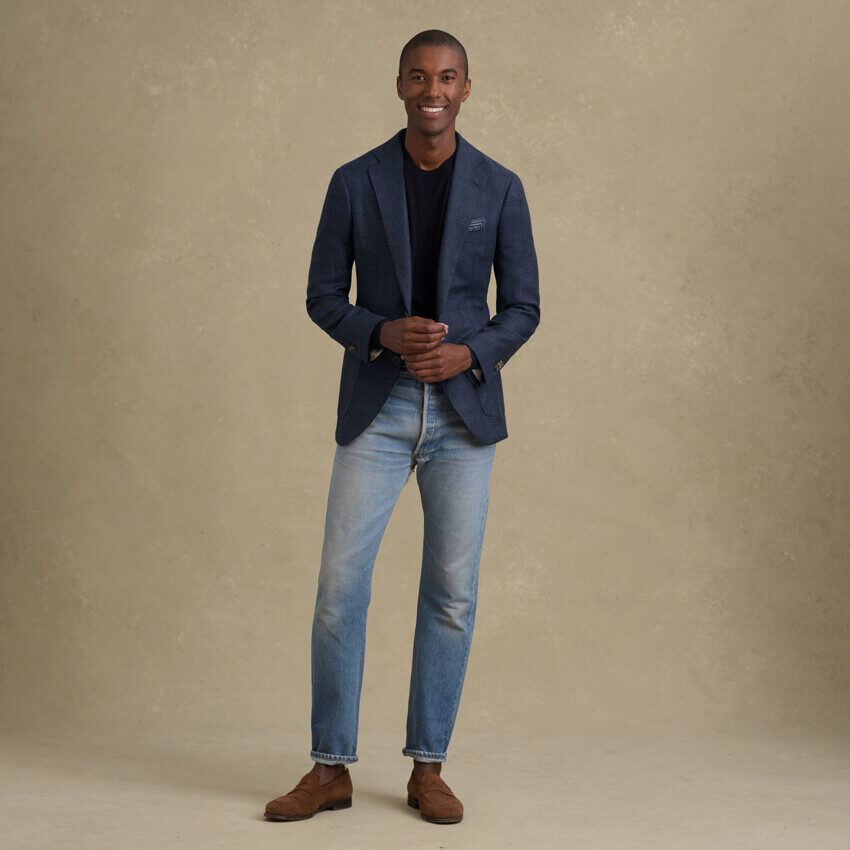 ←

All Looks
Jeans and Jacket
For some of us, a year-plus of wearing mostly loungewear is making the transition back to tailoring a little more daunting. Make the leap by topping off your classic jeans with a navy jacket in a subtle pattern like this glen plaid. It's effortless without being plain, and it won't take you too far outside of your comfort zone.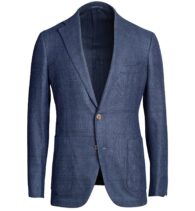 Bedford Navy Glen Plaid Silk and Wool Jacket · $495
Select Jacket Size
Jacket Size (US Sizing)
i
This is your base size. Note that we use US sizing (so for example a size 36 ~Small, a size 38 ~Medium, and sizes 40-42 ~Large. For those used to European sizing, subtract 10 from your normal size (i.e., an EU size 50 generally corresponds to an American size 40).
Length
i
Long jackets measure 1 3/16" longer in the sleeve length and body length than Regular jackets, while Short jackets measure 1 3/16" shorter in the sleeve length and body length than Regular.
Fit
i
Extra Slim is a "Drop 9" fit and extremely trim around the waist. This is suggested for more muscular men with large shoulders and particularly slim waists that want a very tailored fit.
Slim is a "Drop 8" fit and our standard slim fit. It's the same fit as our standard size Hudson jackets and suggested for guys in good shape that want a trim fit.
Classic is a "Drop 6" fit and a more generous, boxy cut. It has more room around the waist and is intended for guys with larger midsections.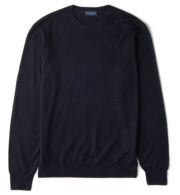 Navy Merino Wool and Silk Crewneck Sweater · $150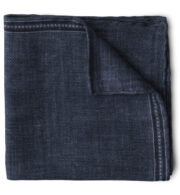 Navy Border Print Cotton and Linen Pocket Square · $40