The Everyday Mask
v1.2 - Navy Melange Everyday Mask (Single)
$25
In Stock - Ships In 1-3 Business Days
A beautiful, comfortable, and functional essential.
This classic navy melange 100% cotton oxford mask is a breathable and comfortable choice for doing your part to keep yourself and others safe. It's treated with DuPont SILVADUR™ antimicrobial finish for extra protection, and includes a removable hand-washable filter. The filter consists of 3-layers of non-woven polypropylene with a polypropylene meltblown core to provide significantly more protection than fabric-only masks.
Note: This mask has not been evaluated by the CDC or FDA and is not a substitute for N95, surgical, or procedural masks.
Due to the personal nature of this product all sales are final.
Product Code: FM011
Mask: 100% Cotton. Inner filter: 100% Polypropylene.
Large Size: 6.5˝ center front height (nose to chin), 9.4˝ length (ear to ear) or 4.7˝ when folded in half. Perfect for most men.
Small Size: 5.8˝ center front height (nose to chin), 8.2˝ length (ear to ear) or 4.1˝ when folded in half. Perfect for most women.
Male model is wearing size Large, female model is wearing size Small.
Removable lab test certified BFE ≥95% filter (3-layer non-woven polypropylene with meltblown core).
Not for medical use.
Mask and filter can be hand or machine washed regularly.
Due to the personal nature of this product, all sales are final.
Interested in larger quantities for your business? Reach out on our Masks for Businesses page.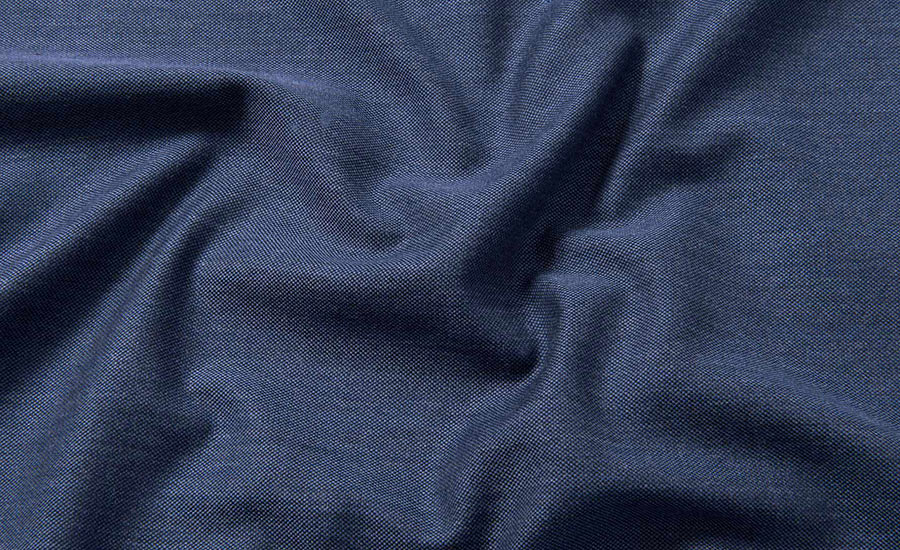 DuPont SILVADUR™ Antimicrobial Finish
This durable 50s single-ply 100% cotton fabric is treated with SILVADUR™, a solution developed by DuPont to protect fabrics from microorganisms. It's certified non-toxic by the Oeko-Tex Association, making it safe for humans and the environment. Helps prevent bacterial growth and minimizes the spread of germs.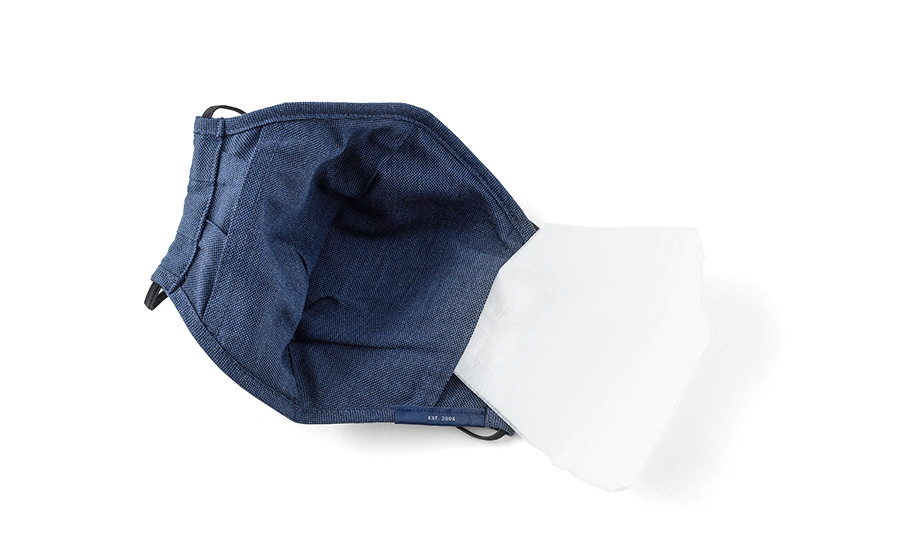 Replaceable Air Filter
Our unique design integrates a removable non-woven polypropylene air filter that's lab test certified for BFE ≥95% filtration. The filter features 3 layers of non-woven polypropylene with a meltblown core.
Buy a Mask, Give a Mask
For every mask you buy, we'll donate a surgical mask to a healthcare worker. So far we've donated over 200,000 masks to healthcare workers in the US.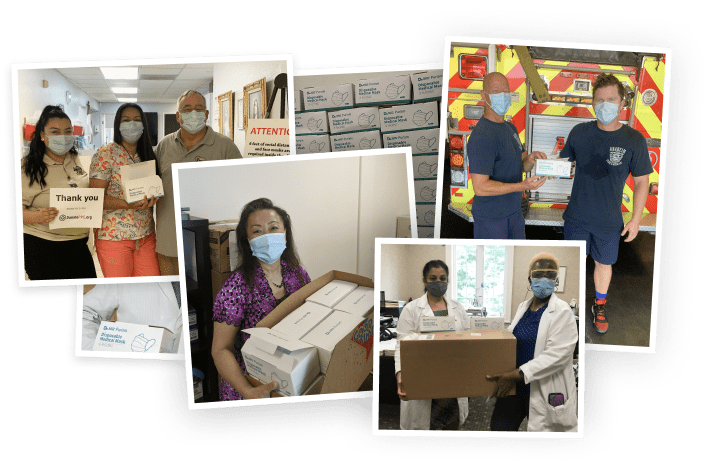 Mask Questions?
How can I wash my face mask?
We recommend hand washing our masks (including the removable filter) with soap and warm water, rinsing thoroughly and allowing them to air dry. They can also be machine washed if you prefer. Our comprehensive step-by-step guide to hand washing your face mask can be found here.
Do you offer replacement filters?
Not currently. At this time we do not have replacement filters available for purchase, however the filter provided with each mask is washable and has been lab-tested to show that it remains fully effective after at least 20 washes (we didn't test it for more washes than that). We're still working to obtain replacement filters for our masks and hope to have them available in the future.
Can I return this mask?
Due to the personal nature of these products we cannot accept returns. Our Return Policy is located here, and our CX team is always happy to answer further questions should you have them. Contact our CX team.
Which mask size is best for me?
We offer our Everyday Masks in two sizes—Large and Small. You can find our size chart, mask size measurements, and recommendations for choosing the right size on this page.
Are these masks medical grade?
Our masks are not medical grade. They are not intended as substitutes for N95, surgical, or procedural masks and are not considered PPE. The replaceable filters included in our masks are lab test certified BFE ≥95%. See the lab test results here.
Can I mix sizes in a mask multi-pack?
We are currently able to mix sizes in 10-packs. A 10-pack of masks is available in your choice of 10 Large, 10 Small, or 5 Large and 5 Small masks, a 3-pack of masks will include 3 masks of one chosen size (Large or Small), and a 60-pack will include 30 Large and 30 Small.
What's the difference between the different versions of the mask?
Each version of the Everyday Mask (v1.0, v1.1, and so on) features updates to the design or construction of the mask. Full details of these updates, as well as size specifications, can be found here.