Taupe and White Dot Print Linen Pocket Square
$40
---
An easy-going dot print pocket square perfect for the warmer months of the year. The white dot print and tipping contrast beautifully with the taupe grey ground color and complements any outfit while the 100% linen construction gives the pocket square enough structure to hold up to a variety of folds.
Product Code: PS118
Made 100% in Italy
100% Linen
Hand-Rolled Edges
Length: 14.4"/36.5cm
Width: 14.4"/36.5cm
Reversible Sides
Clean Professionally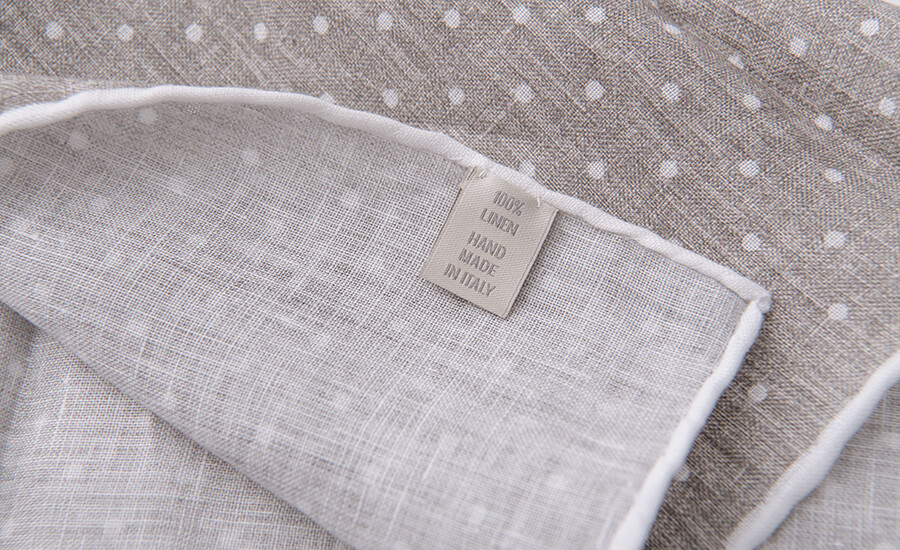 Made 100% in Italy
100% handmade in Lake Como, Italy, using a premium Italian linen. Smart yet subtle, as an accessory should be.
Customer Reviews
3 reviews. Average rating 5/5
Recommended by 100%.
"If you shy away from more flamboyant pocket squares but find the simple white square in a presidential fold boring, something like this might be well worth trying. A simple pattern but combining the front and the back in"

Dhananjay in North Liberty, IA

"Cloth was excellent quality"

Jonny in Helena, MT

"Great quality and perfect size. The color is exactly as shown here. Goes great with a cashmere blazer or knit blue blazer with a pair of grey or taupe slacks."

Rodrigo in New York, NY