Navy Southwest Wool Bandana
$100
---
A beautifully smooth southwest print wool bandana made entirely in Italy. The bandana has made quite the comeback as an easy yet sophisticated addition to casual looks. This one is made from a particularly light wool with very subtle texture that's both comfortable and warm for the cooler seasons. The navy, light blue, chocolate brown, and beige palette is neutral enough to be worn with looks of any color scheme. Inspired by Native American textiles, this bandana makes for a thoughtfully interesting accessory.
Product Code: S58
100% Italian Wool
Hand-Rolled Edges
Length: 25.5"/65cm
Width: 25.5"/65cm
Made in Biella, Italy
Clean Professionally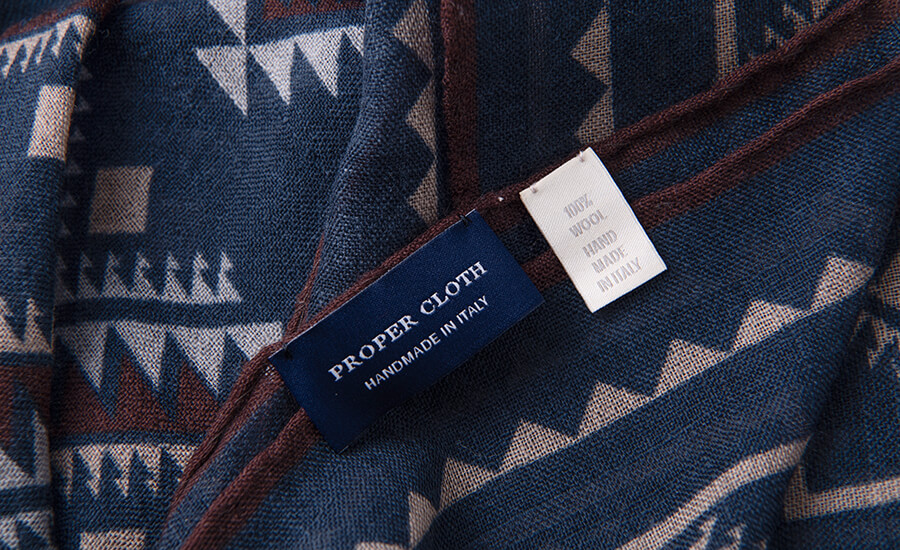 Made 100% in Italy
100% handmade in Lake Como, Italy, using premium Italian wool. Smart yet subtle, as an accessory should be.
Customer Reviews
1 reviews. Average rating 5/5
Recommended by 100%.
"Fab! Good value considering the design and fabric! A great new/old idea! Someone might be getting others for Christmas! Love these...!"

David H in Sedona, AZ