Navy and Light Blue Silk Pocket Square
$40
---
A beautiful printed pocket square made from luxurious silk. Perfectly smooth and dense, it has a gentle quality while the strength of the silk fibers provides enough structure that it can be styled easily and sits well in your jacket's breast pocket. The combination of navy and dusty light blue is neutral enough to be worn with jackets of any shade of blue or brown, while the small circle print provides subtle interest.
Product Code: PS101
Made 100% in Italy
100% Silk
Hand-Rolled Edges
Length: 14.5"/37cm
Width: 14.5"/37cm
Clean Professionally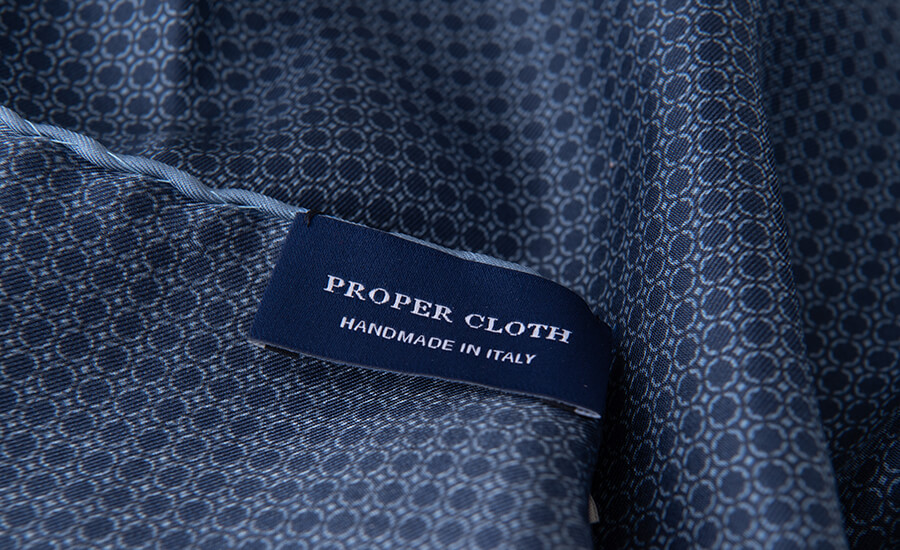 Made 100% in Italy
100% handmade in Lake Como, Italy, from premium Italian silk. Smart yet subtle, as an accessory should be.