Navy and Cream Double Stripe Shantung Grenadine Tie
$100 $60
Product Info
Product Description
A unique navy and cream double stripe tie made from a special raw silk with incredible texture. The two classic colors give it extra versatility, and the combined texture of the knobby raw silk and grenadine weave lends it a sartorial vibe that's great for wearing with textured jackets.
Product Details
Product Code: T394
Made 100% in Italy
100% Silk
Handsewn Slip Stitch
Self Tipped
3 1/4" Width at Widest Point
58" in Length (Regular)
61" in Length (Long)
Clean Professionally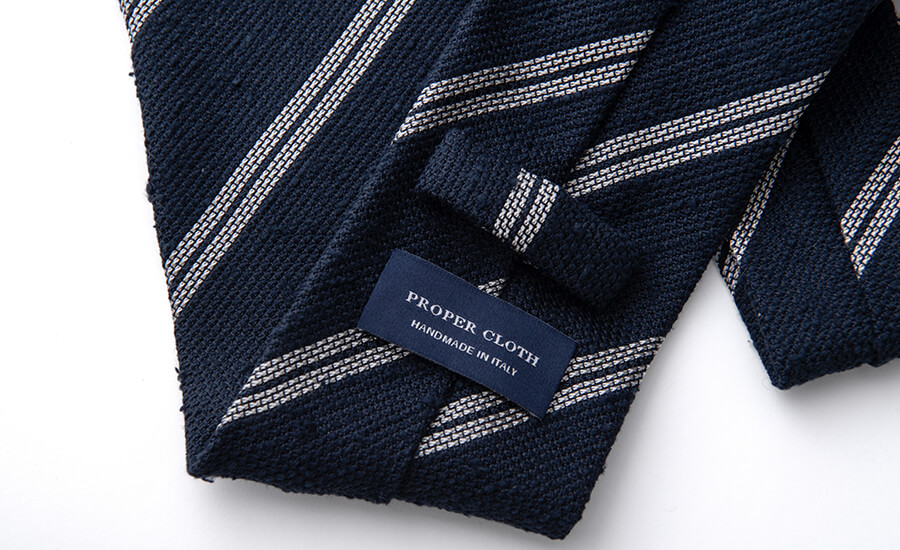 Made 100% in Italy
From the silk, to the thread, to the interlining, our ties are made entirely in Italy at a family-owned factory outside of Lake Como.