A lightweight wool tie for warmer weather. The combination of the subtly contrasting tonal grey stripes and the smooth, matte texture of the breathable tropical wool makes it perfect to wear with a suit in spring and summer. A tie for when you want to blend in, but not too much.
Product Code: T0325
Made 100% in Italy
100% Wool
Handsewn Slip Stitch
Self Tipped
3 1/4" Width at Widest Point
58" in Length (Regular)
61" in Length (Long)
Clean Professionally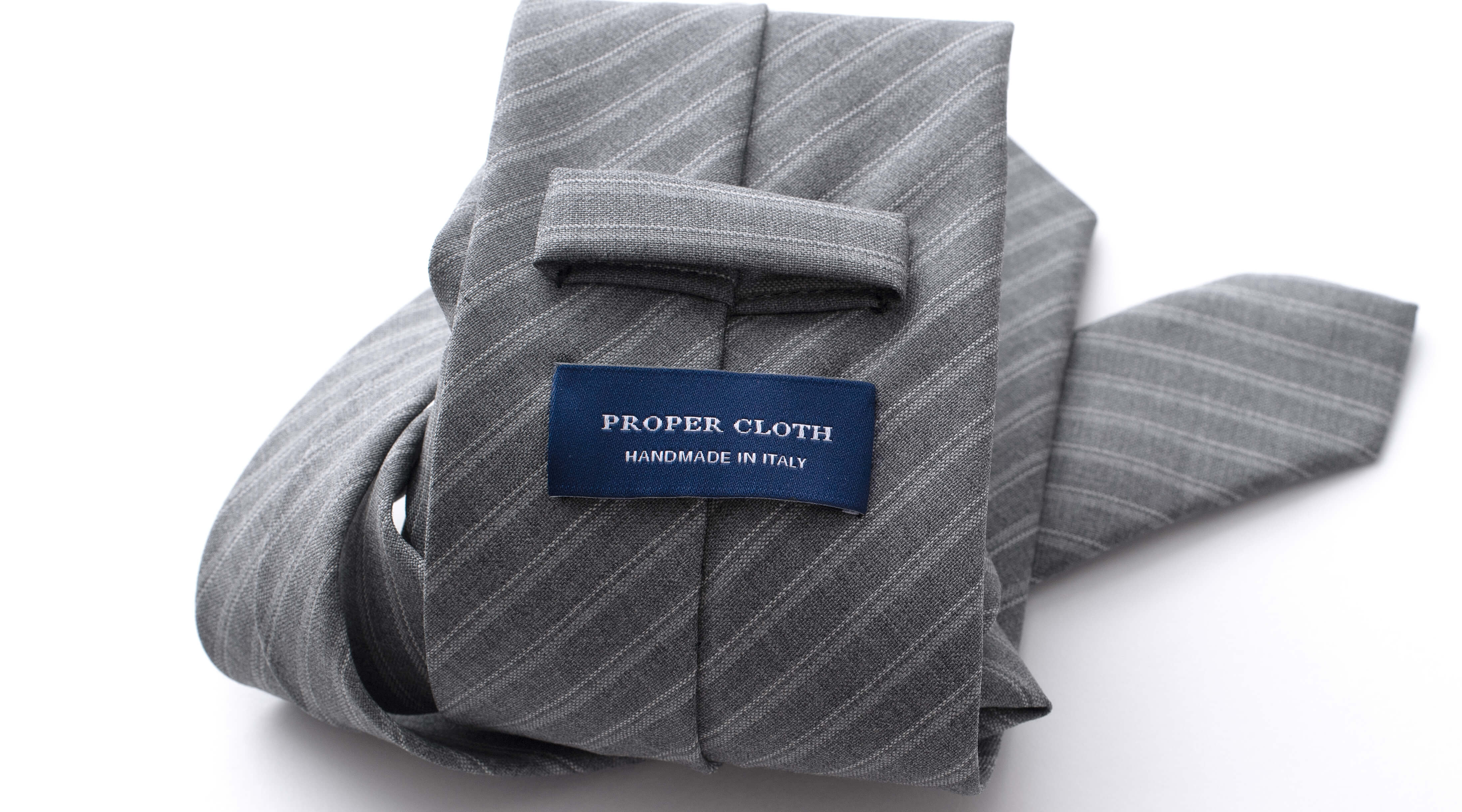 Made 100% in Italy
From the wool, to the thread, to the interlining, our ties are made entirely in Italy at a family-owned factory outside of Lake Como.