There are cashmere scarves, and then there are ridiculously soft, pure cashmere scarves made in the foothills of the Italian Alps. This one is the latter. Our cashmere scarves are designed to be less bulky and to wear lighter and more comfortably than traditional wool scarves while being just as warm. This mix of dark grey and blue will make for a perfectly versatile addition to your outerwear arsenal for both more formal and dressed down looks.
Product Code: S60
100% Italian Cashmere
Length: 71"/180cm
Width: 19.5"/50cm
Fringe: 1"/2.5cm
Made in Biella, Italy
Clean Professionally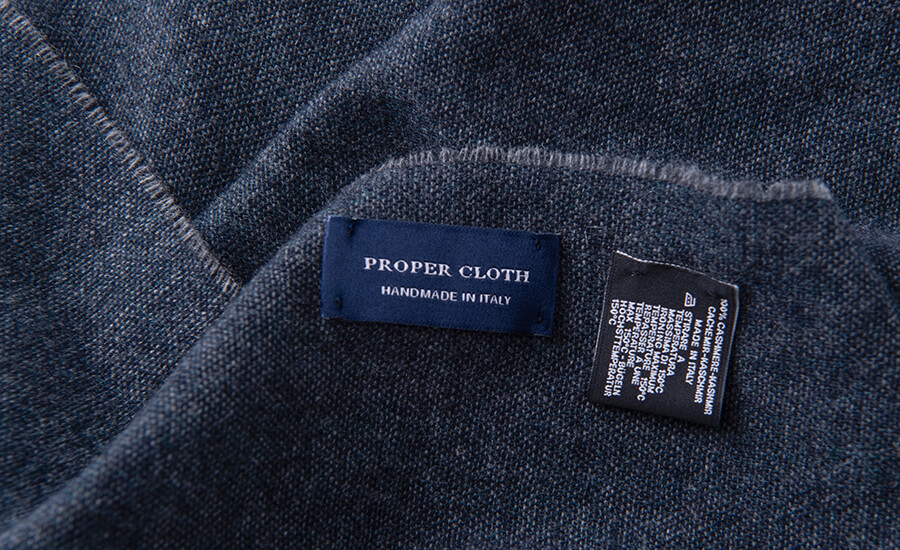 Made 100% in Italy
Premium cashmere yarn is spun in Perugia, Italy, and then shipped to Biella, Italy, where it's woven into this incredibly soft scarf.