Dark Brown Floral Print Pocket Square
$40 $25
Product Info
Product Description
A unique yet timeless floral and paisley print pocket square made from a premium Italian cotton and wool blend. The cotton keeps it smooth and structured, while the wool adds extra softness and a little bit of heft—a combination that stands up nicely in your jacket's breast pocket. This one is the perfect almost-brushed texture for fall and winter, and the combination of the light beige on the chocolate brown ground is neutral enough to be worn with jackets of almost any shade. Plus, it's reversible for extra versatility, with a solid dark brown on the opposite side.
Product Details
Product Code: PS108
Made 100% in Italy
50% Cotton, 50% Wool
Hand-Rolled Edges
Length: 13"/33cm
Width: 13"/33cm
Clean Professionally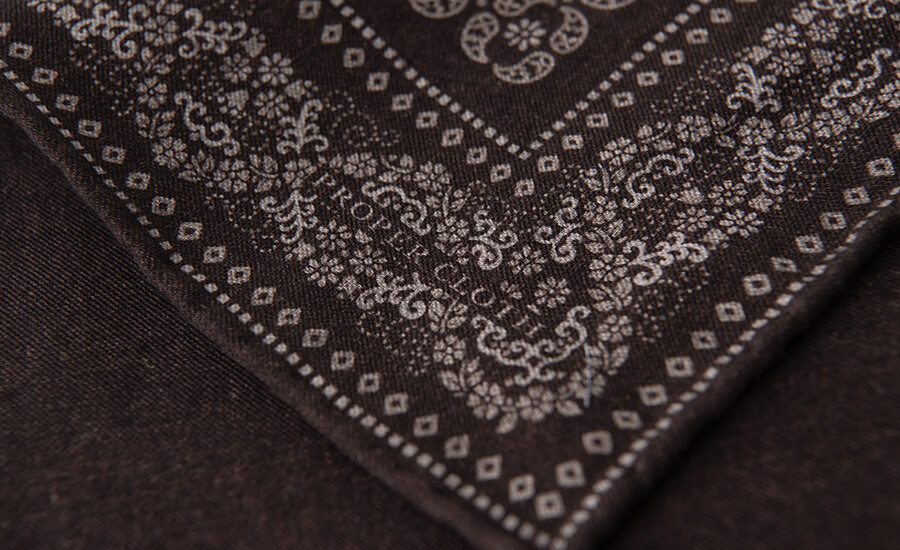 Made 100% in Italy
100% handmade in Lake Como, Italy, from a premium Italian cotton and wool blend. Smart yet subtle, as an accessory should be.