Cortina II Charcoal Flannel Button Vest
$325
---
A new and improved version of our signature vest. Lightweight, warm, and thoughtfully designed, the Cortina is our favorite layering piece. It's made from a beautiful Italian wool flannel from Zignone and a premium, lightweight down fill. This timeless charcoal grey flannel is easy to wear and works in any wardrobe. Layer it over a shirt, a sweater, or a tailored jacket.
Product Code: VEST0021
Premium Zignone Wool
Premium Down Feather Fill
Reinforced Stitching Along Body and Armhole
Italian Horn Buttons
Three Exterior Welted Pockets
Two Interior Zip Pockets
Body: 100% Wool Flannel
Made in Thailand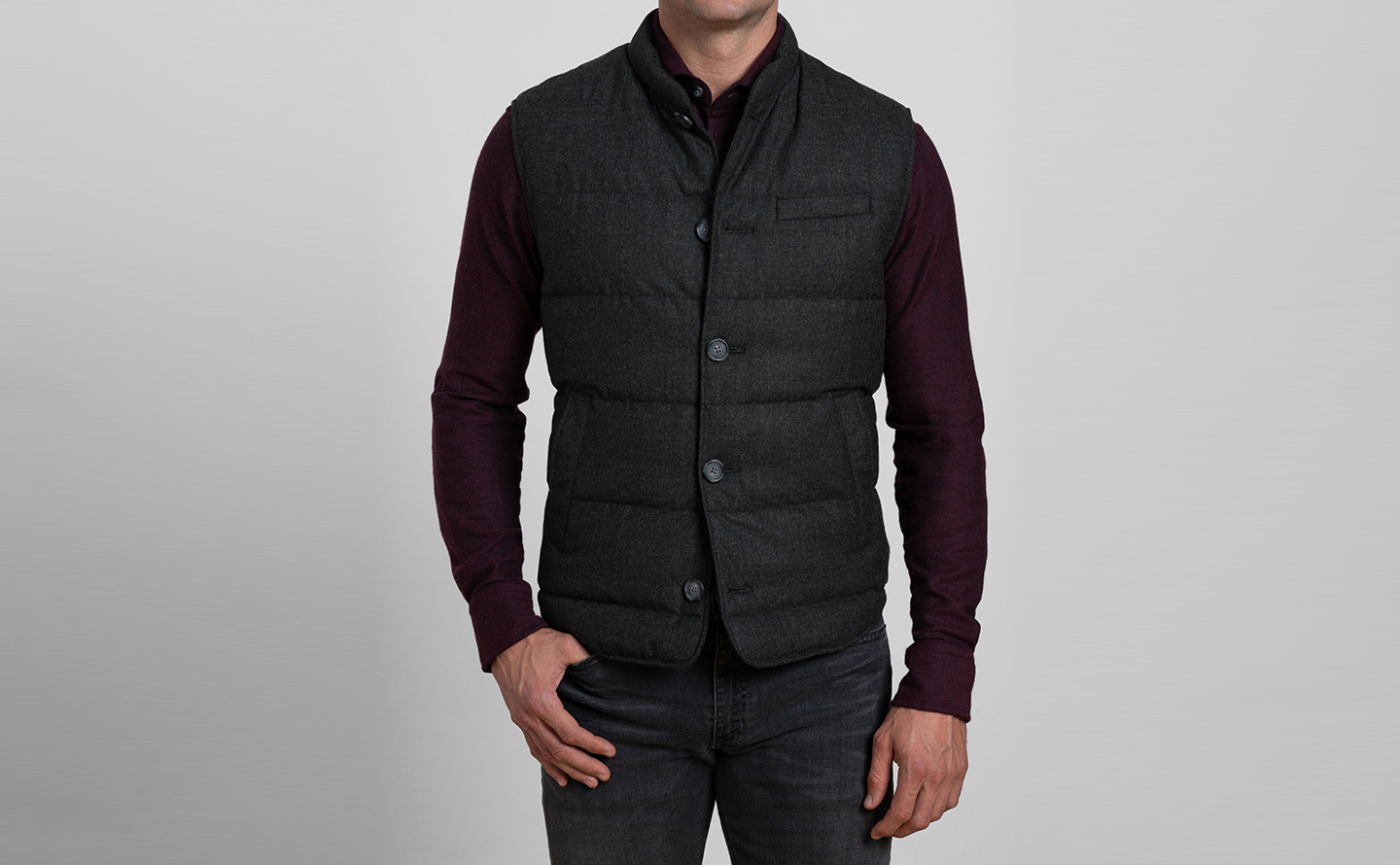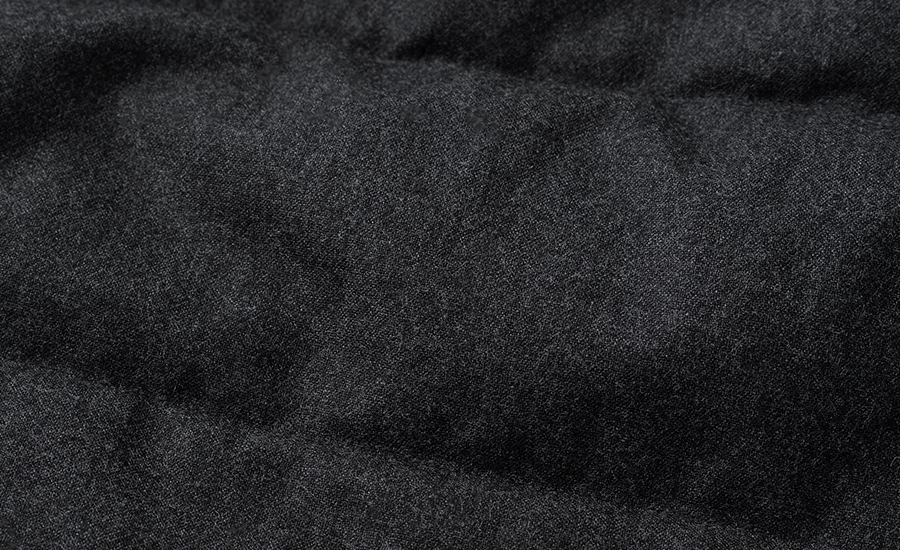 Premium Italian Wool from Zignone
This timeless charcoal melange flannel is from Italy's renowned Zignone mill. It's the perfect versatile shade for the colder months and the lightweight brushed wool is softly textured to the touch.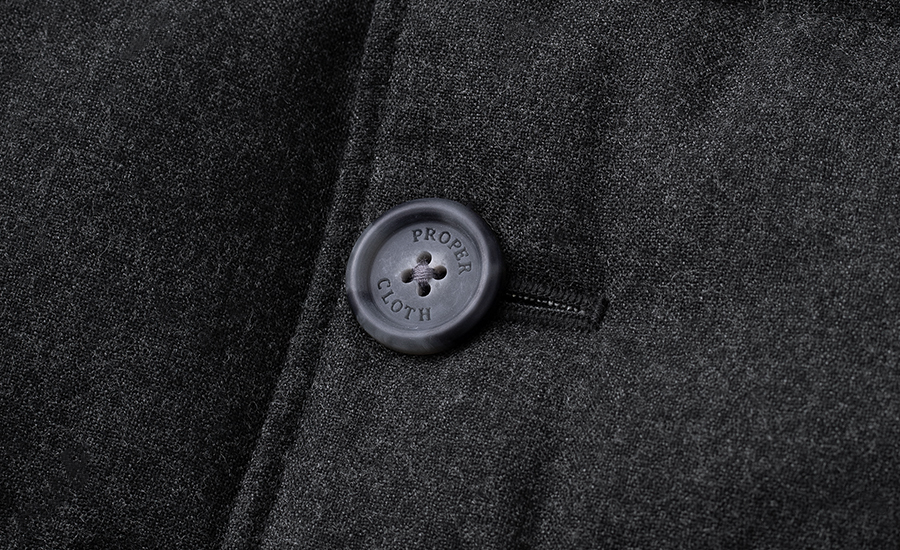 All New Down Fill
Remarkably light and warm. Our vests are now made with real down feather fill for improved insulation. This keeps them lightweight while wearing warmer than the original.
Customer Reviews
12 reviews. Average rating 4.58/5
Recommended by 100%.
"I like it but it's massively overpriced. I have ordered many shirts and will continue to do so. Whilst this product is nice it is maximum worth £150-170. To charge £300+ is simply not justified. I would return it but"

Matt in Enfield, London

"Overall great, but i wish the collar was a little higher or stood taller."

Jonathan in Brooklyn, NY

"Very nice finish and quality"

Kristian in Singapore,
View more reviews