Charcoal Herringbone Wool Cashmere Scarf
$150
Product Info
Product Description
We love a little texture, and this soft as a cloud herringbone scarf is just the right accent for the colder months. The scarf is so soft it's almost hard to believe it's not 100% cashmere. Whether you're wearing it with a suit or just want to layer up on the weekend, the large herringbone weave will look timeless and sophisticated.
Product Details
Product Code: S0018
50% Cashmere & 50% Wool
Charcoal Fringe Edges
72'' x 20'' size
Made in Biella, Italy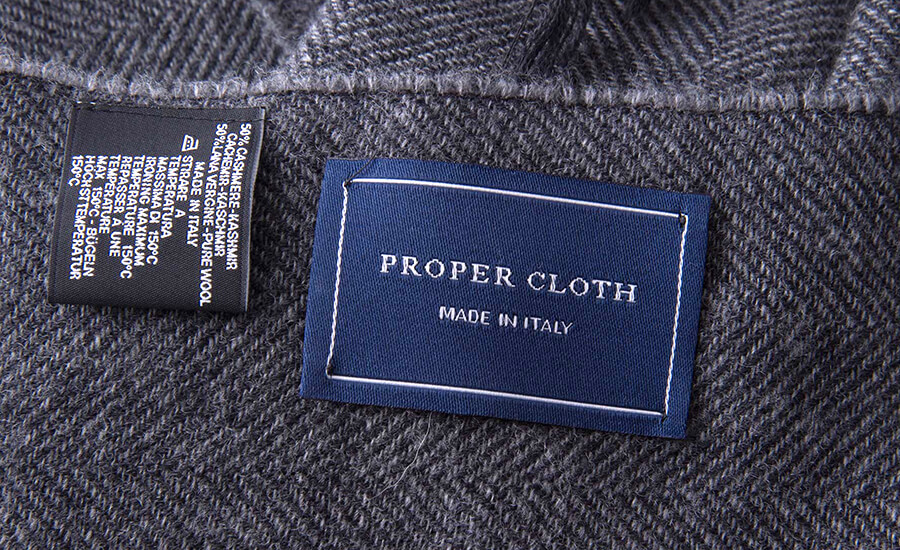 Made 100% in Italy
The cashmere yarn is spun in Perugia, Italy and then it\'s shipped to Biella, Italy where it\'s woven into this incredibly soft scarf.
FAQs
Do you offer rush delivery?

Rush delivery is not available for custom made products. With ready-to-wear and stocked products, we have a little more flexibility.
How long does it take to receive a stocked product order?

Stocked products such as outerwear, scarves, ties, and sweaters generally take about one week to deliver. Gift certificates take about one week to deliver, too.
Still have a question? Get in touch