Burgundy Slub Genova Jacket
$495
Product Info
Product Description
We partnered with a 100+ year-old workshop in Northern Italy to produce this half-canvassed sport coat with no padding in the shoulder. The canvassing helps give the jacket a flattering shape, while the unpadded shoulder and unlined interior keeps things incredibly comfortable and easy to wear.
Product Details
Product Code: J0019
Made 100% in Italy
Half-Canvassed
Rear Side Vents
Two-Button Closure
Loro Piana Wool/Silk/Linen Blend Fabric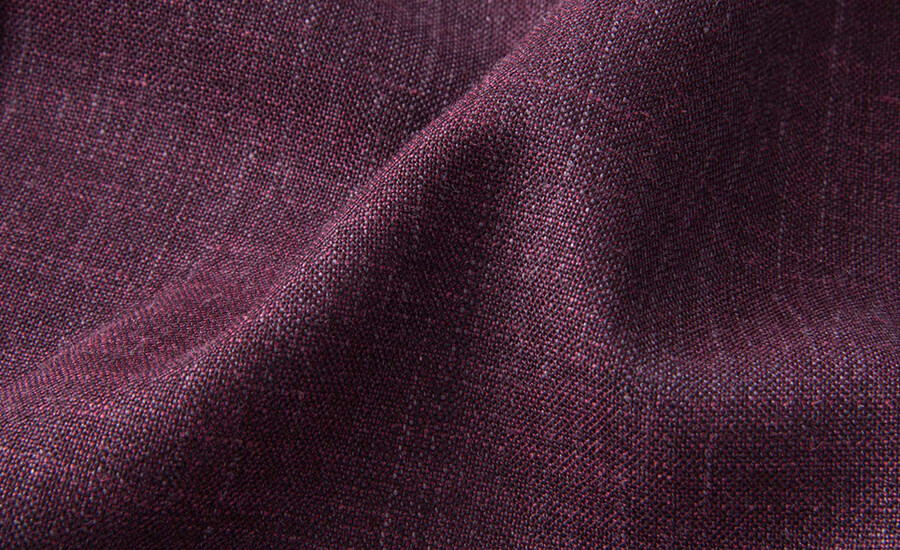 Loro Piana Wool/Silk/Linen Blend Fabric
This spring-weight jacket is made from a beautiful deep red wool-silk-linen fabric from Italy's famous Loro Piana mill. The visual texture and incredible burgundy color makes this a super interesting piece (wear it like you would a brown jacket), and the silk-linen blend gives it a cool, dry hand— ideal for the warmer months.
FAQs
Do you offer rush delivery?

Rush delivery is not available for custom made products. With ready-to-wear and stocked products, we have a little more flexibility.
How long does it take to receive a stocked product order?

Stocked products such as outerwear, scarves, ties, and sweaters generally take about one week to deliver. Gift certificates take about one week to deliver, too.
Still have a question? Get in touch or start a chat