Beige and Light Blue Prince of Wales Linen Tie
$100
Product Info
Product Description
While a printed silk tie is a no brainer in the boardroom, this is what you'll want to be wearing to a warm weather party. The beige color is super versatile in the warmer month and we love how the blue accent color plays off of blue dress shirts. It feels really easy to wear thanks to its lightweight untipped construction.
Product Details
Product Code: T0225
Made in Italy
100% Wool
Pure Wool Interlining
Handsewn Slip Stitch
3 1/4" Width at Widest Point
Available in 58" and 62" Lengths
Untipped Construction
Clean Professionally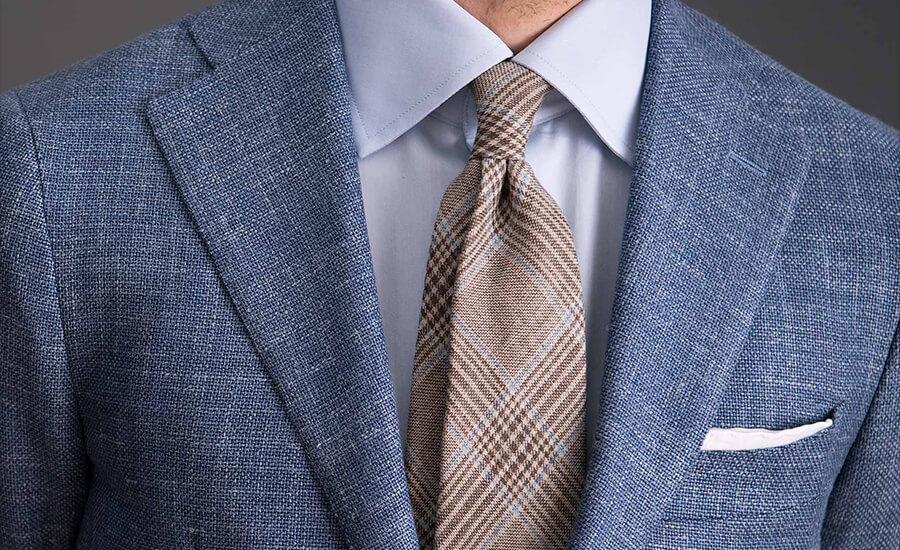 Made 100% in Italy
From the linen, to the thread, to the interlining. Our ties are made in Italy by a family-owned factory outside of Lake Como, Italy.