This Pride Month we're excited to offer a collection of shirts with a special limited-edition heart monogrammed pocket. For every shirt sold with this monogrammed pocket, we'll donate $20 to The Ali Forney Center.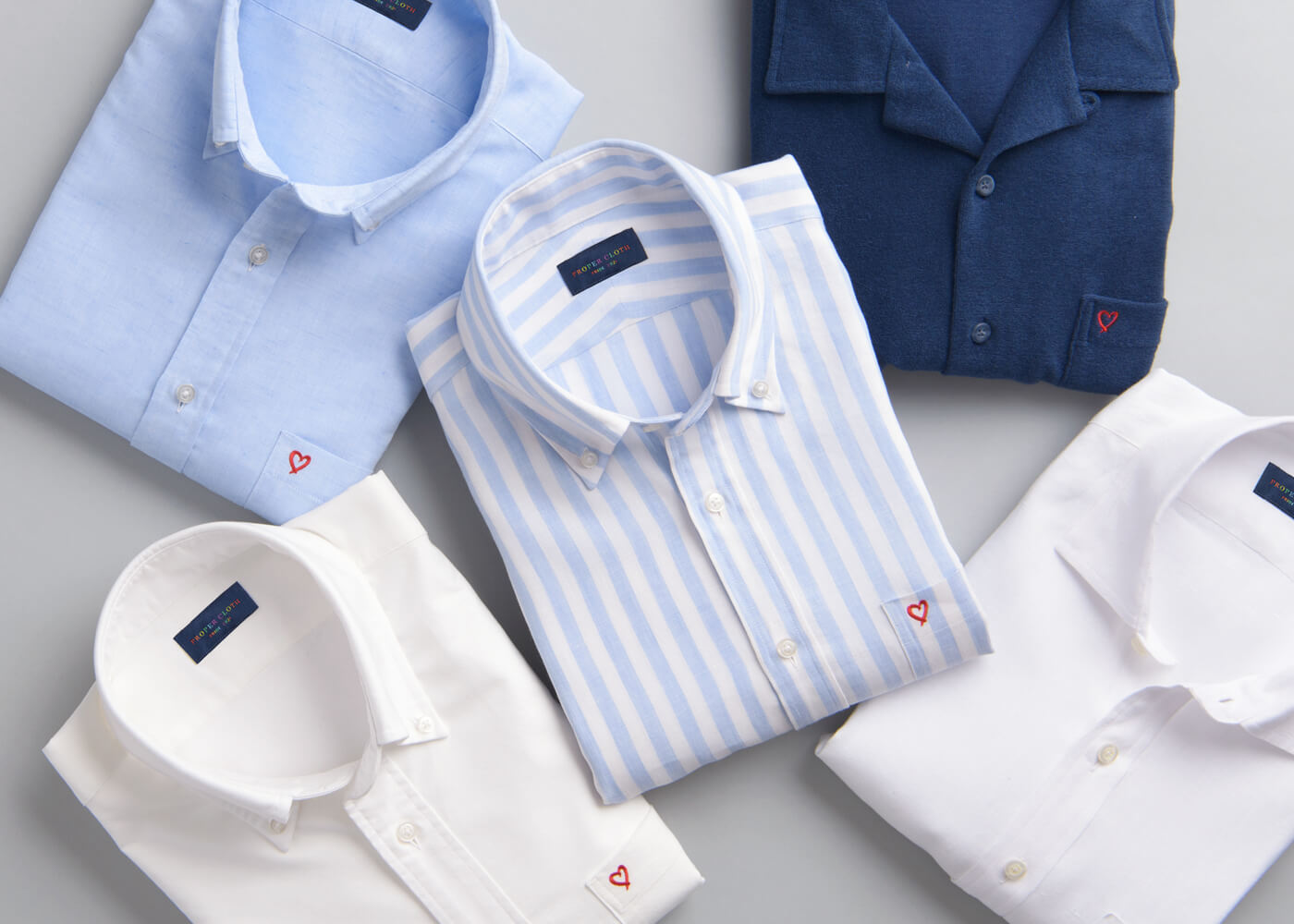 The timeless fabrics in this collection have a playful edge, and the colors of the fabrics let the embroidery really pop. Design any of our 500+ fabrics with a Pride Pocket and the shirt will come with a commemorative rainbow woven label inside, too.
The Ali Forney Center
Protecting vulnerable LGBTQ+ youths from homelessness and empowering them with the tools needed to live independently.
The organization's namesake, Ali Forney, was a gender-nonconforming teen who fled their home at age 13. Ali was dedicated to helping other young people and advocating for the safety of homeless LGBTQ+ youth before their tragic murder in December of 1997.
LGBTQ+ youth are 8 times more likely to experience homelessness. They comprise a disproportionate number of the homeless population, many kicked out of their homes for being who they are, and the remainder running away from abuse, neglect, rejection, or a combination of all three.
Since AFC's opening in 2002 with just six beds in a church basement, the organization has grown to become the largest agency dedicated to LGBTQ+ homeless young people in the country. AFC assists nearly 2,000 youths per year through a 24-hour Drop-In Center which provides over 70,000 meals annually, medical and mental health services through an on-site clinic, and a scattered site housing program with 18 residence facilities and 164 beds. AFC's founder, Carl Siciliano, was named a White House Champion of Change by President Obama, who cited the wide recognition of the quality and innovation of AFC's programs.