Pocket Squares
The perfect accent. Hand rolled in Italy.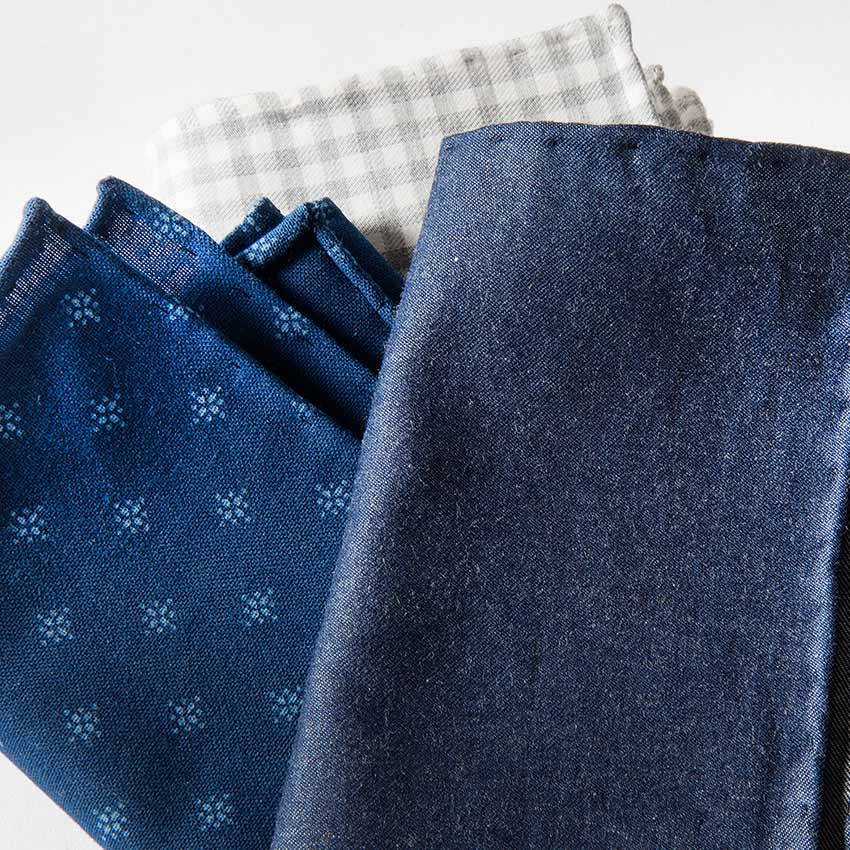 Hand Rolled in Italy
Our pocket squares are made completely by hand--nothing but a needle, thread, and the experience of incredible Italian craftsman. We love the detail of a tightly hand rolled edge, artisanship at its finest.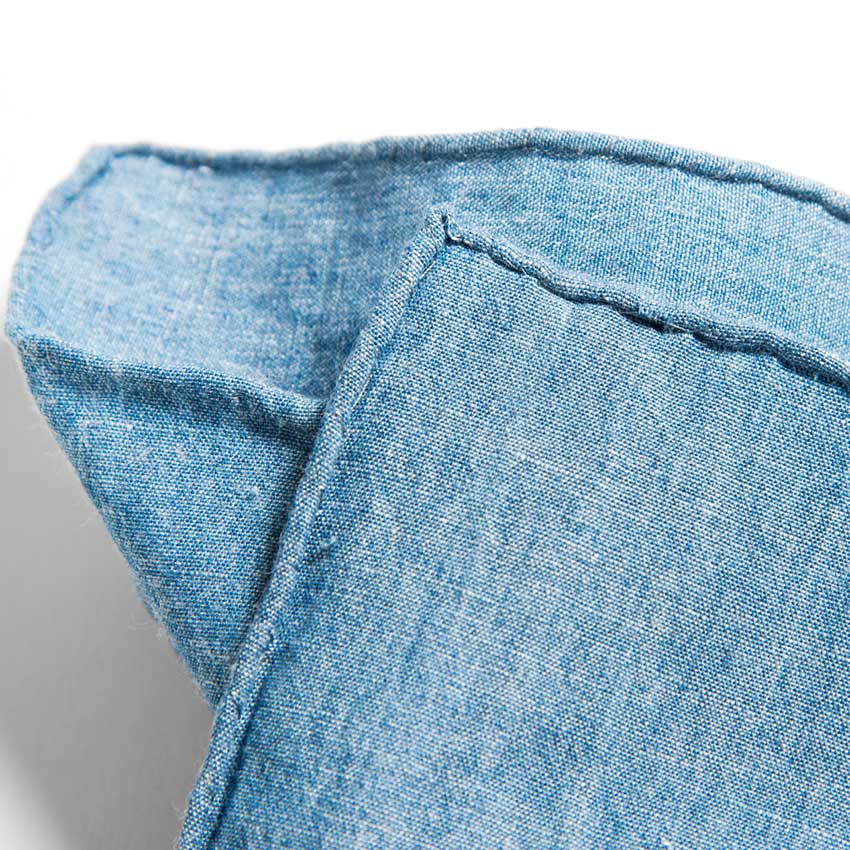 Peached Italian Ginghams
A classic shirting pattern reinterpreted. These peached ginghams from Thomas Mason are incredibly soft and are woven with melange yarns for more interesting color tones.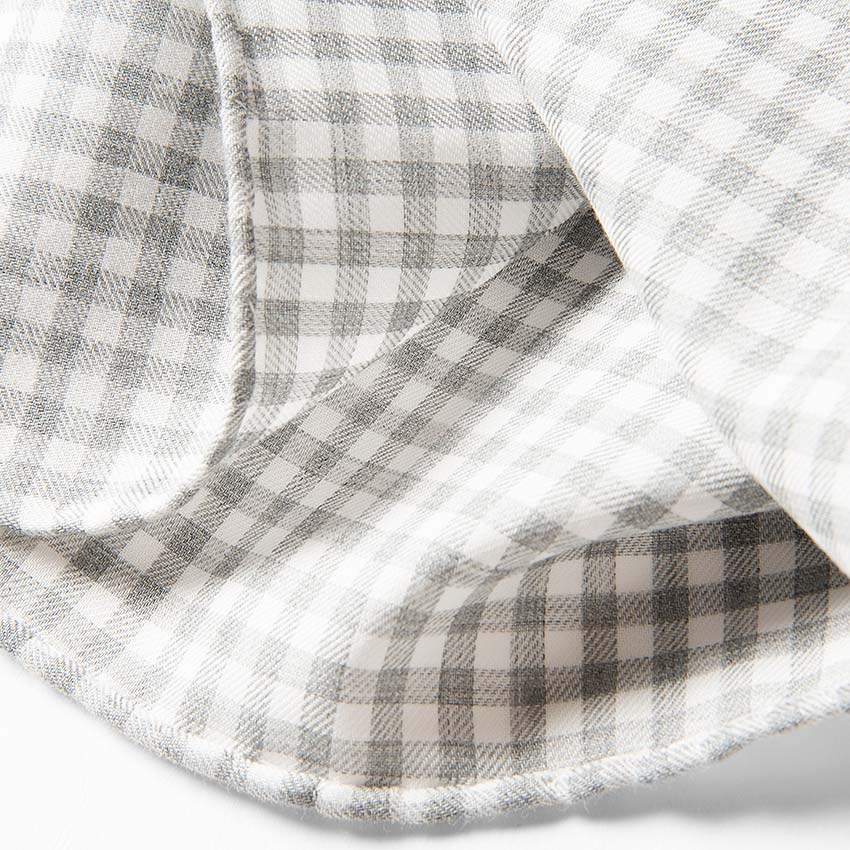 Italian and Japanese Denim
A sportier take on the pocket square, we sourced some incredible indigo denim fabrics from Italy and Japan. The take on patina like your favorite pair of jeans and only get better over time.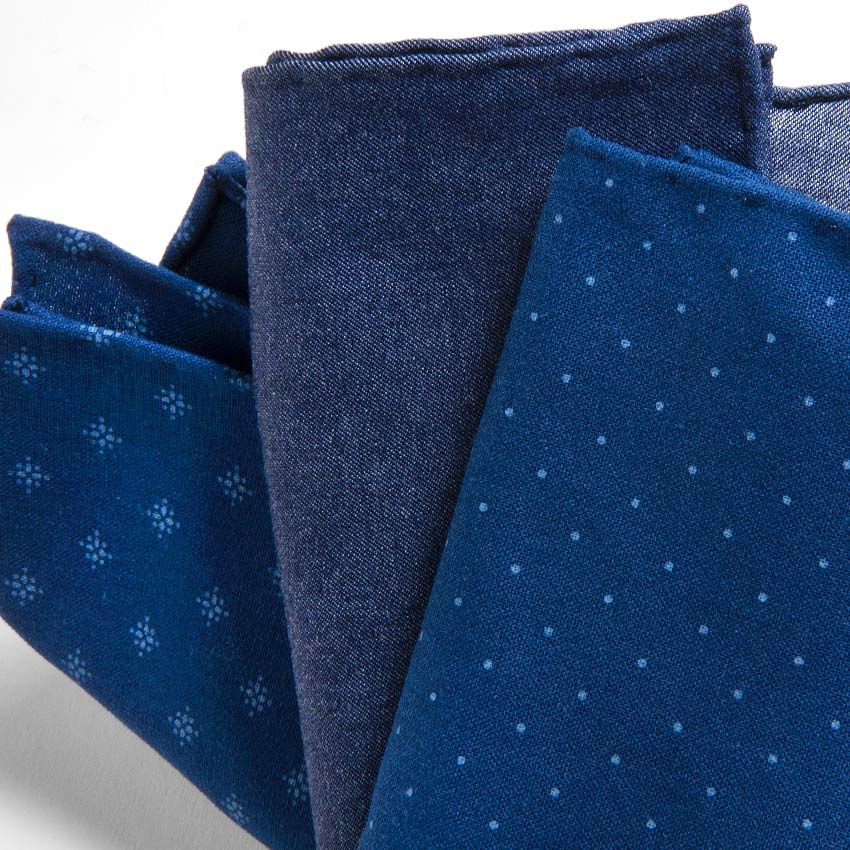 The Perfect Accent
Whether neatly folded or carelessly stuffed into your jacket, a pocket square adds another layer of color and texture to your look. They're smart and subtle, as an accessory should be.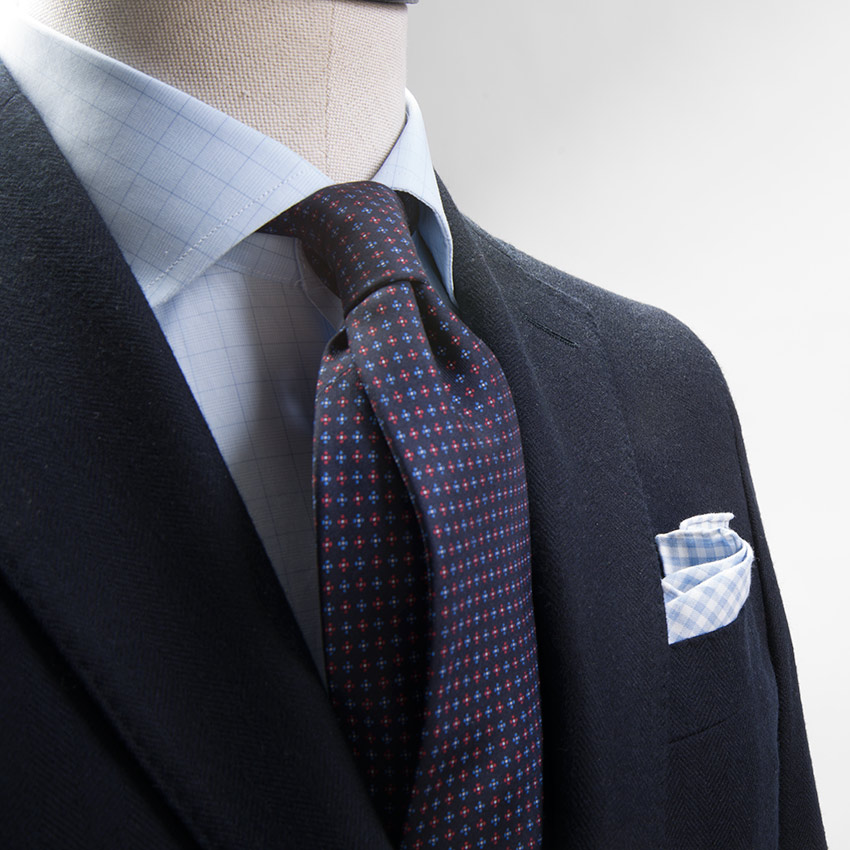 From $50
We sourced the finest, most interesting fabrics we could and had them produced with the finest construction methods possible. Truly luxurious pocket squares at an incredible price.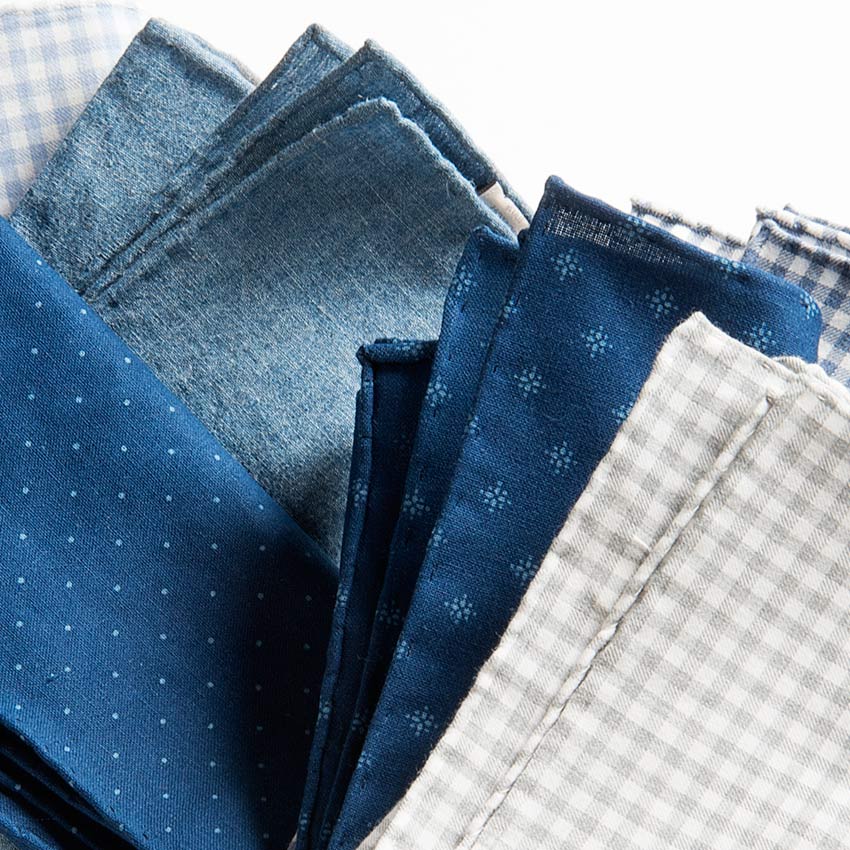 Shop