F/W 2016
The
Hudson
Jacket
Premium fully-canvassed construction.
Made from the finest Italian fabrics.
View Collection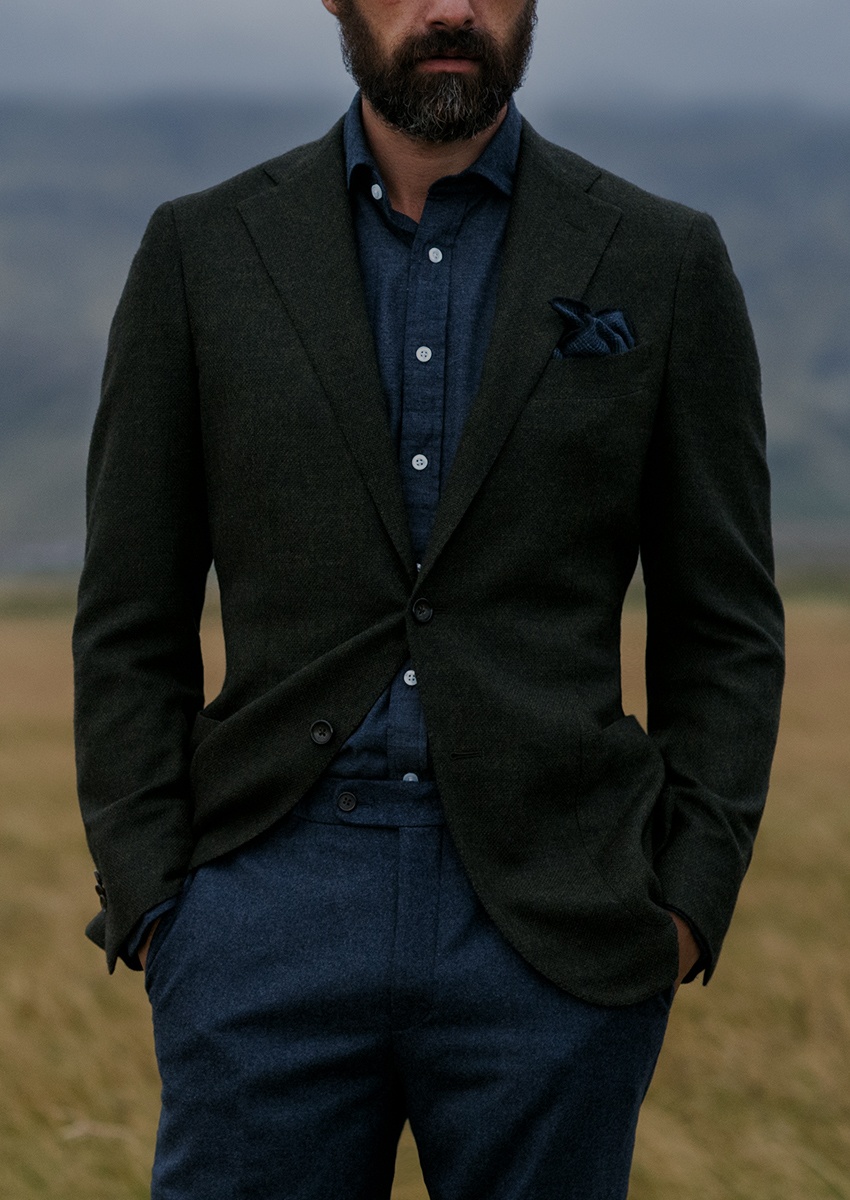 Uncompromising Design
Unlined Interior

Provides a light and comfortable wear, while letting the jacket breathe.

Soft Shoulder

The minimal shoulder padding to give you a round, natural shoulder that more closely follows your own body.

Functional Sleeve Buttons

A small detail that goes a long way. We spared no expense to make sure that each button is functional, shanked for durability, and made from real horn.

Fully-Canvassed

Our jackets are made with a hand sewn floating canvas in the entire front of the jacket. This gives the jacket optimal shape that only improves over time.
Fully Canvassed Construction
The most luxurious of constructions, fully-canvassed jackets have special canvassing running from the upper chest to hip. The result is a jacket that conforms to your body — showing off a flattering shape that only improves over time. We selected a special lightweight canvassing for our Hudson jacket that makes for a particularly comfortable wear.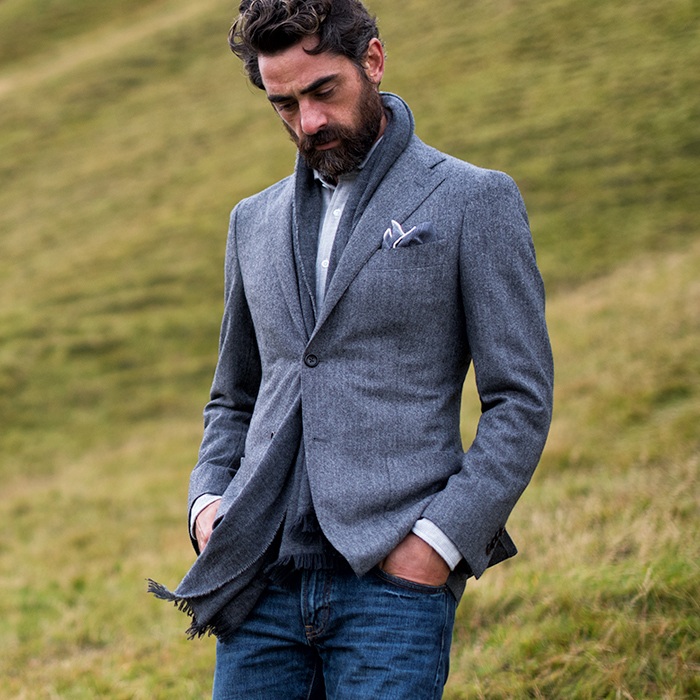 The Finest Italian Fabrics
Specially woven for us by the famed E. Thomas mill in Varese, Italy, the fabrics we use for our Hudson jackets are as good as it gets. E. Thomas has been weaving the best Australian wools into the finest jacketing fabrics for almost a century.
We use two incredibly soft wool and cashmere blend qualities to achieve the right balance between unique texture and a timeless look.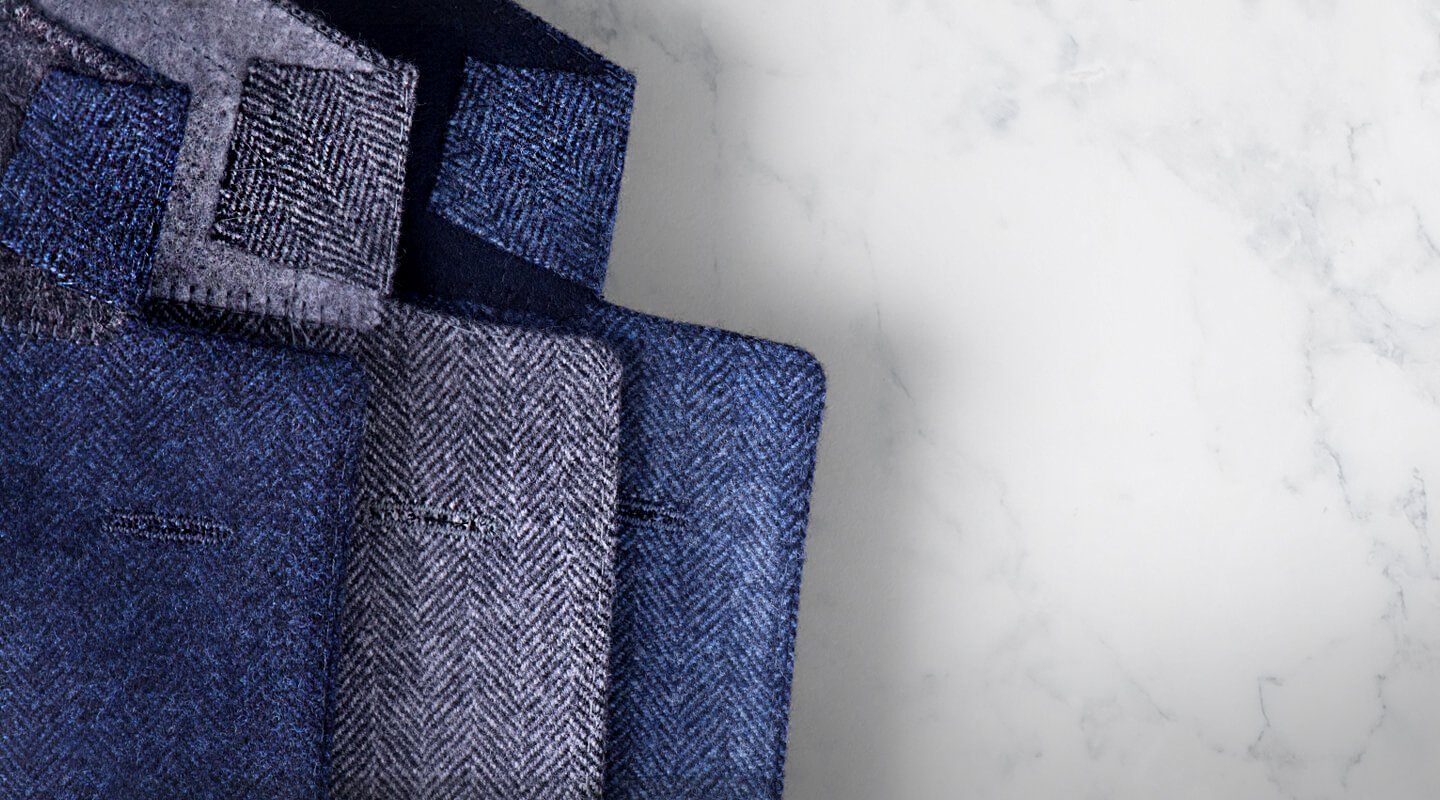 Six Timeless Styles
Three soft hopsacks. Three textures herringbones. With their versatile design, all six jackets can be easily dressed up or down.
Navy Wool & Cashmere Herringbone
Slate Blue Wool & Cashmere Herringbone
Grey Wool & Cashmere Herringbone
Ocean Blue Wool & Cashmere Hopsack
Forest Wool & Cashmere Hopsack
Beige Wool & Cashmere Hopsack