S/S 2017
The
Hudson
Jacket
Premium fully-canvassed construction.
Made from the finest Italian fabrics.
View Collection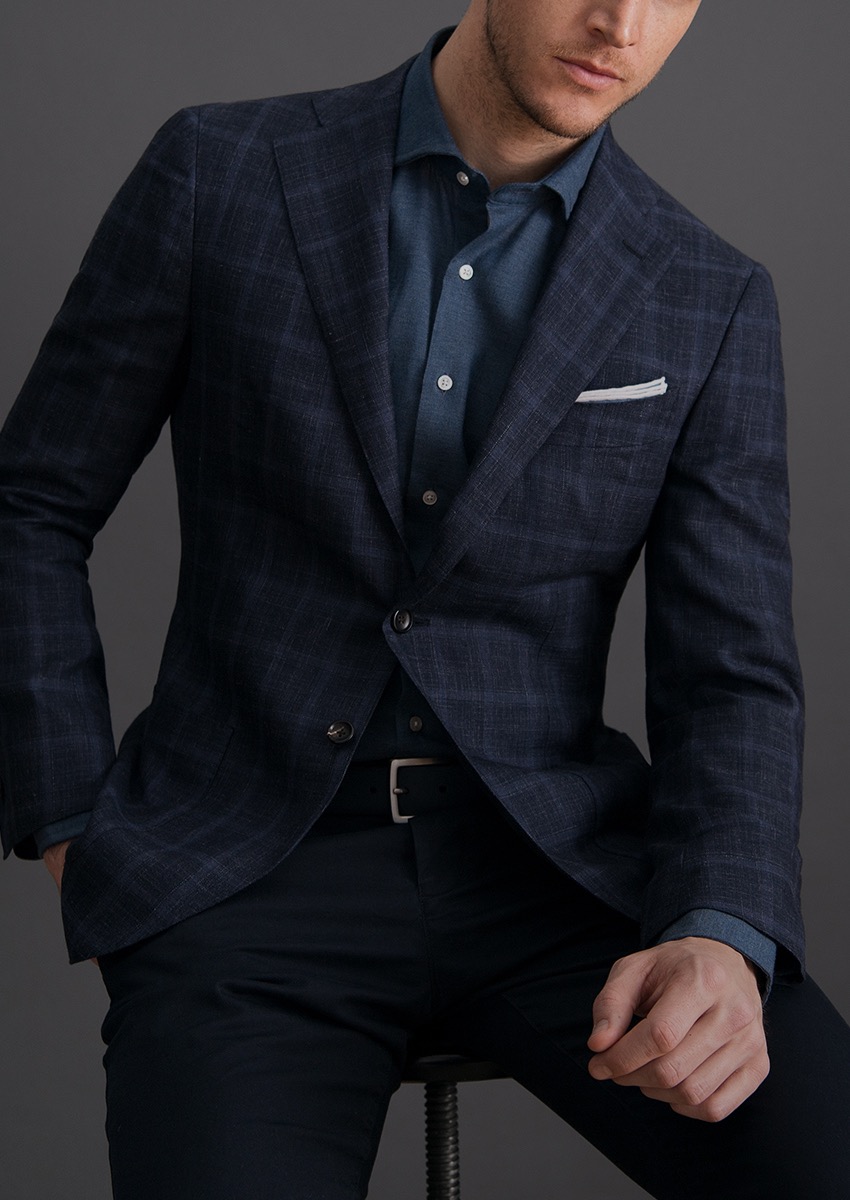 Uncompromising Design
Unlined Interior

Provides a light and comfortable wear, while letting the jacket breathe.

Soft Shoulder

The minimal shoulder padding to give you a round, natural shoulder that more closely follows your own body.

Functional Sleeve Buttons

A small detail that goes a long way. We spared no expense to make sure that each button is functional, shanked for durability, and made from real horn.

Fully-Canvassed

Our jackets are made with a hand-sewn floating canvas in the entire front of the jacket. This gives the jacket optimal shape that only improves over time.
Fully Canvassed Construction
Fully-canvassed jackets have a special wool canvassing that extends from the shoulder seam to the bottom of the jacket to provide shape. The result is a jacket that conforms to your body and improves over time.
We sourced a lightweight canvassing that makes for a particularly comfortable wear, and a luxurious look.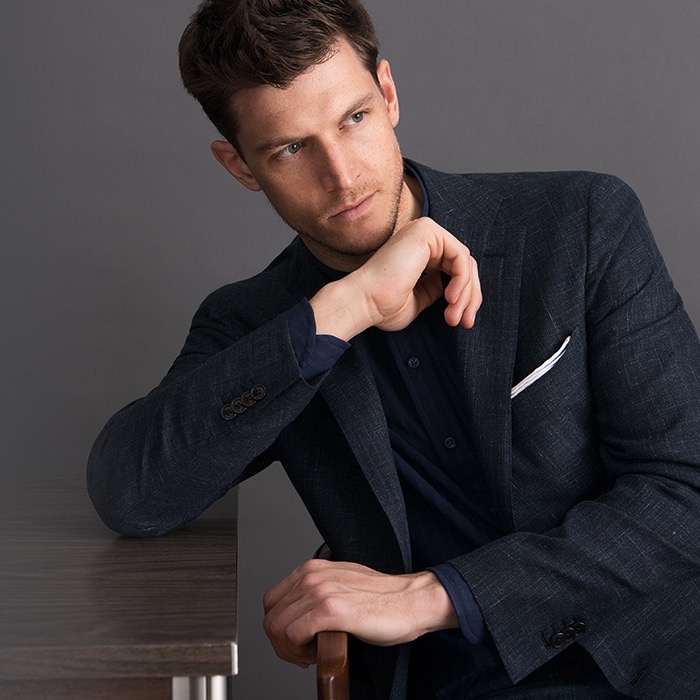 The Finest Italian Fabrics
Specially woven for us by the best mills in Italy, the fabrics for our Hudson Jackets are as good as they get.
This season we sourced from three family-owned mills with nearly 500 years of experience between them: Vitale Barberis Canonico, E. Thomas, and Drago.
We use wool, silk, and linen blends in our Spring/Summer 2017 collection. The blend of these three materials makes for the perfect warm weather jacket — breathable and textured with a flattering drape and resistance to wrinkling.
Eight Timeless Styles
Breathable slub weaves. Summer hopsacks. And lightweight twills. All made with wool, silk, and linen blends for superior warm weather performance.
Sky Blue Summer Basketweave
Fatigue Summer Basketweave
Navy Lightweight Summer Twill
Navy Lightweight Summer Twill Windowpane
Ocean Blue Textured Micro Check
Grey Slub Weave
Mocha Slub Weave
Navy Slub Weave
Spring/Summer 2017
Fall/Winter 2016