Fall/Winter 2016
The Genova Jacket
Half-canvassed, lightweight construction.
Made entirely in Italy.
View Collection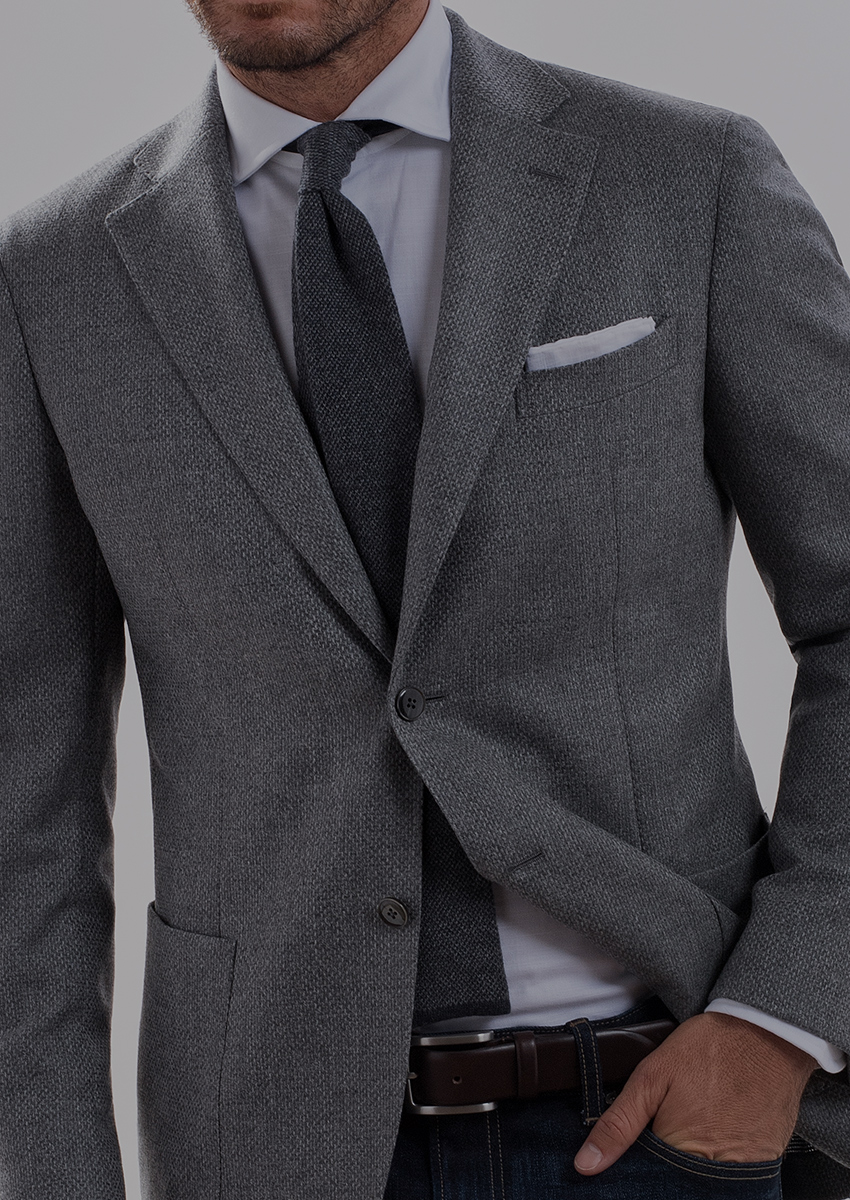 Relaxed Design
Unpadded Shoulders

Lightweight and incredibly comfortable. The lack of padding allows the jacket to fit naturally on your shoulder for a flattering look.

Unlined Interior

A key detail for the warmer months. Removing the back lining allows the jacket to breathe better and exposed the beautiful craftsmanship that goes into its construction.

Patch Pockets

External patch pockets for a more relaxed style. These give the jacket greater versatility, allowing you to wear it easily with jeans or more formal trousers.
Made Entirely in Italy
Biella, Italy
Our jackets are made from fabrics woven by three mills in the foothills of the Alps. Loro Piana, Vitale Barberis Canonico, and E. Thomas have an unparalleled reputation for luxury wool production.
Mantova, Italy
The fabrics travel 150 miles to the lakeside city of Mantova to be cut and sewn by expert craftsmen. 100 years of experience making lightweight canvassed jackets clearly shows in the handsome finish.
Premium Italian Fabrics
We selected these beautiful, textured fabrics from the best mills in the world. Pure wools and wool/cashmere blends give these jackets the remarkably soft feel we love in fall and winter.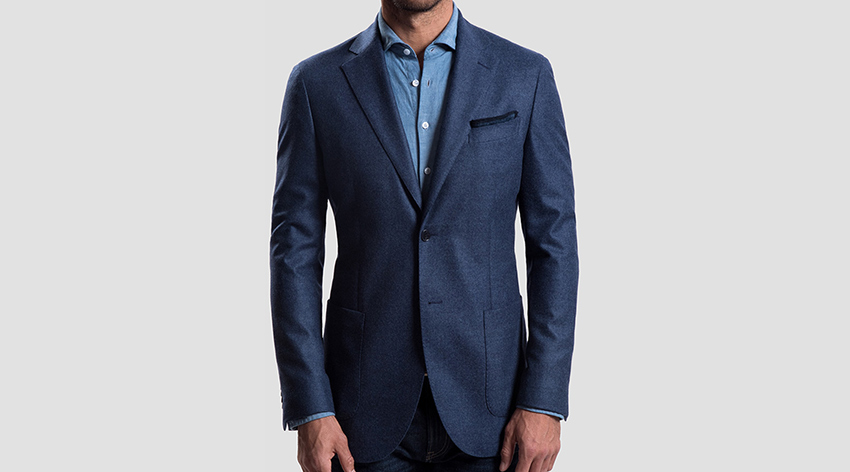 Five Timeless Styles
Three textured solids. Two subtle checks. With their versatile design, all five jackets can be easily dressed up or down.
Loro Piana Melange Blue Wool
Loro Piana Navy Wool/Cashmere Basketweave
Loro Piana Grey Wool/Cashmere Basketweave
Vitale Barberis Blue Wool Houndstooth
Vitale Barberis Grey Wool Houndstooth