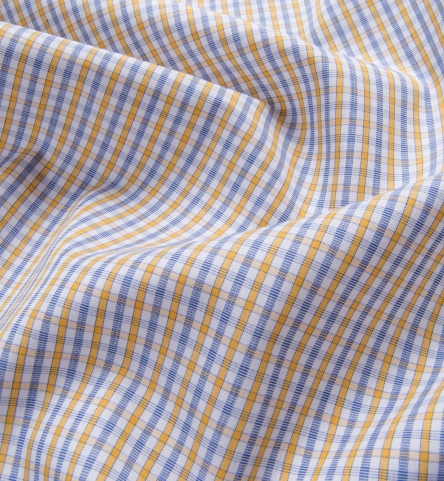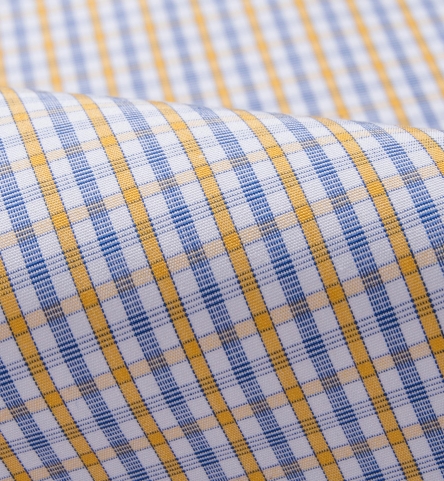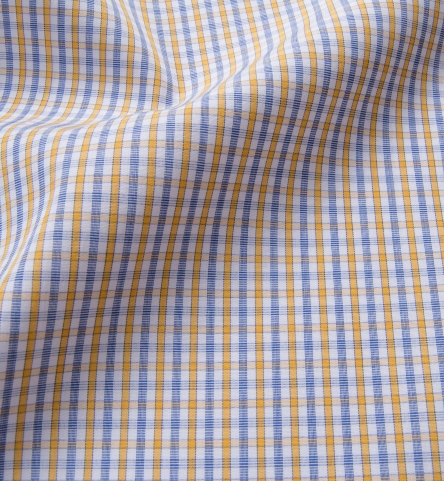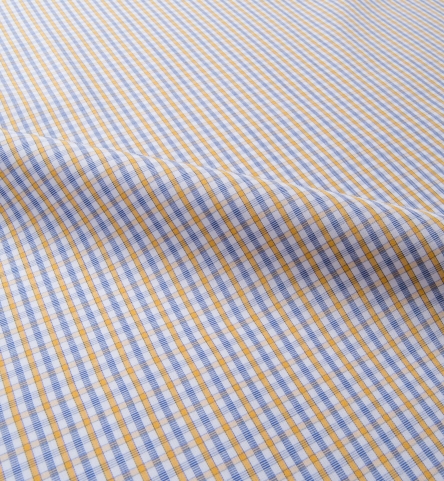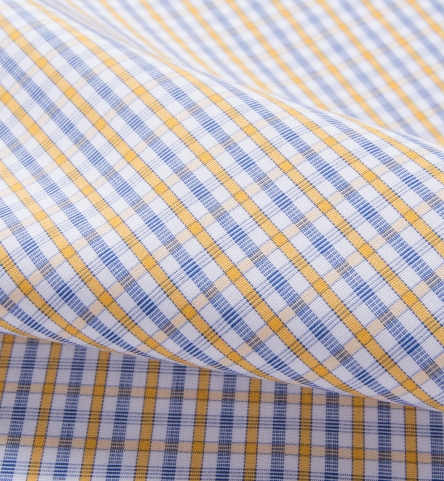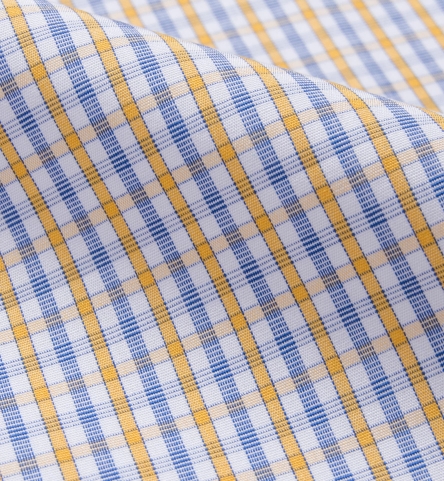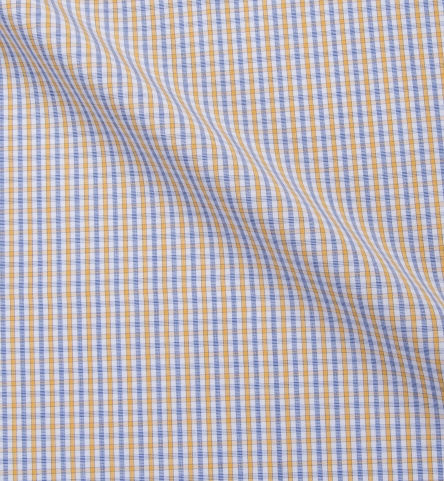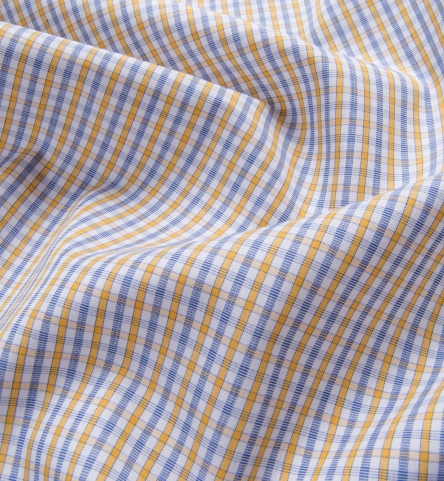 Customer Reviews
80 reviews. Average rating 4.54/5
Recommended by 95%.
↓

Rating Breakdown

Color & Pattern

Performance

Yes, would recommend this fabric

"Fabric has a stronger yellow hue than the pictures show. Soft, lightweight, breathes well ok opacity. Fairly Wrinkle resistant"

Erick in Ashburn, VA

"Unique print going great with Browns"

Greg in Brooklyn, NY

"Very interesting pattern that looks great with jeans."

Benjamin in Brooklyn, NY
View more reviews
Fabric Description
Business checks. When the rest of the office is wearing their solid and striped dress shirts, this subtle blue and yellow check will separate you from the pack.
YELLOW DAVIS CHECK SHIRTS
Our Perfect Fit Guarantee
It's pretty simple. Try one of our shirts. We guarantee a perfect fit. We send it. You try it on. If it doesn't fit perfectly (it usually does), let us know what needs to change and return the shirt. We'll alter or remake your first shirt for free and save a new size on your profile for convenient reordering.