White Heavy Oxford Soft Ivy Button Down
$90
Select Shirt Size
Collar
i
Don't worry about shrinkage — we'll account for that automatically based on fabric choice. You can fine-tune your collar size down to 0.1" or adjust any of the 16 other customizable size parameters when you create a custom size.
Sleeve
i
Sleeve length is measured from the center back to the edge of the shoulder and down to the end of the cuff. Fine-tune your sleeve length down to 0.1" or adjust any of the 16 other customizable size parameters when you create a custom size.
Fit
i
Slim Fit will be nicely fitted, yet comfortable. Super Slim Fit is for those that prefer a particularly trim fit and are not bothered by slight tightness or limited range of motion. Classic Fit is a more generous, roomy fit that won't hug the body closely.
Shirt Style Details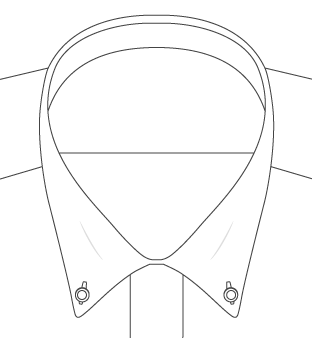 Soft Ivy Button Down Collar
Collar roll. And plenty of it. This decidedly casual collar style is more expressive than most modern button down collars.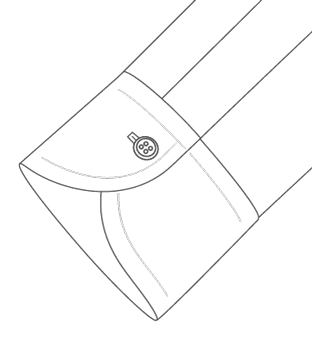 Soft Long One Button Cuff
The same shape as our long one button barrel, but without the stiff fusing. Soft, comfortable, and a good match for casual style shirts.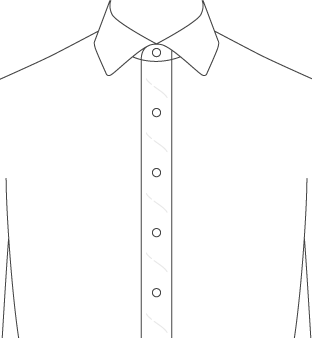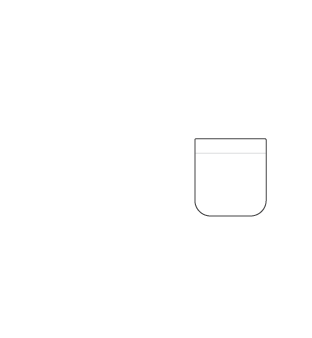 Soft Front Placket, Rounded Pocket
Great for casual shirts. A soft, unfused front placket makes for a relaxed look.
Buttons

Roma Buttons i

A beautiful off-white faux mother-of-pearl button. Made from a high quality plastic resin. Very durable.

Bottom Hem

Rounded i

A 2" curved front and back shirttail hem with reinforced side seam gussets.
Change any of these shirt details, add a monogram, and more by customizing this shirt.
Fabric Info
Fabric Description
Every man should own an oxford shirt. Comfortable, hard-wearing, and incredibly versatile, oxfords are an absolute wardrobe staple.
Our heavy oxfords have just the right amount of heft to them—they're woven with a 40/1 x 21/2 construction for a fabric that feels substantial, but not overly thick. They're also highly resilient, meaning they'll last for years and only get better the more they're washed and worn. You can dress an oxford up under a sport coat or dress it down with your favorite pair of jeans. It's one of the few fabrics that can just as easily be worn with a tie as it can be worn rumpled and untucked. Our white heavy oxford is as timeless and easy to wear as it gets.
Recommended Styling: Try it with our Soft Ivy Button Down Collar, Soft Front Placket, and a Soft One-Button Cuff for a classic oxford cloth button down (OCBD), or go with one of our soft spread collars for more of a sprezzy Italian vibe.
Color & Pattern

Performance
4.68 / 5 Average rating
Recommended by 94%.
"Wasn't see-through, comfortable but still sturdy"

Sabrina in CAMBRIDGE, MA

"Typical oxford, wrinkles more evident with white"

Krishna in Long Island City, NY

"it is really heavy cloth"

Vadil in Claymont, DE

"Great fabric"

David in EL PASO, TX

"that it really is best ad a causal fabric"

graham in Lincoln City, OR

"Very wrinkly The cotton is nice but must iron"

todd in Berlin, MD

"This is a stiff fabric, at least new. I think it will likely break in well but it's too early to say. Also, the cotton is definitely on the coarser side, which is expected based on the thread count. This definitely feels like a durable fabric, but I wouldn't call it fancy."

Joshua in Monterey, CA

"Great Oxford fabric for a classic look. Perfect for layering."

Anthony in Long Island City, NY

"As promised"

William in LOS ANGELES, CA

"Good fabric. Wasn't too harsh on the skin. Draped well."

Scott in FULLERTON, CA

"Great fit"

Sean in Kalispell, MT

"Great Shirt!"

James in JACKSONVILLE, FL

"It is a good weight, not too heavy"

JT in Vancouver, BC

"Nice heavy fabric - good for cooler fall and winter seasons"

Joseph in Garden City, NY

"Liked the fabric."

Jay in Prospect Park, NY

"Fabric was just what I expected and of great quality"

robin in Loranger, LA

"Had this made in a dress shirt design and its great for fall weddings. Thick enough to hold up on its own too. Well done."

Dillon in BROOKLYN, NY

"Nice heavy Oxford. Very happy with the material"

Shawn in Woodstock, CT

"Nice basic fabric does wrinkle a lot"

AJ in New York, NY

"Nice, medium oxford. Fabric is a little scratchier than other propercloth oxfords though."

Harmon in North Cambridge, MA

"Wanted something equivalent to the Brooks Brothers classics I wore for 50 years! These are even better."

Jerry in New York, NY

"It's really heavy and a little stiff at first. Even though it's not wrinkle-resistant, it irons nicely and holds up against wrinkles reasonably well."

Stephen in CHICAGO, IL

"Super heavy Oxford cloth was exactly what I was looking for. Old school quality that feels fantastic!!"

Thaddeus in Rockland, ME

"Quality fabric"

Steve in Neponsit, NY

"I really love the heft of this material."

David in New York, NY

"I really like the durable feel of this cloth."

Steven in AUSTIN, TX

"The fabric is great. But I need to get the second remake done."

Charles in SIMPSONVILLE, SC

"Good weight Oxford. Not overly thick and heavy as some of the other reviews say it is. Based on some of the other reviews, I thought this would be overly heavy. It isn't. I would recommend this shirt."

Ryan in APO, AE

"Great value for Oxford cloth"

Edsel in Toronto, Ontario

"Heavy weight but very comfortable"

Chad in South Jordan, UT

"Perfect weight for a classic oxford shirt."

Austin in LITTLE ROCK, AR

"Great weight and fit. Looking forward to wearing it through the cooler months!"

Erik in ALEXANDRIA, VA

"best Oxford cloth shirt I've found"

Christopher in CLARKSVILLE, TN

"The fabric was a bit heavier, but very soft and comfortable."

Kevin in Ebensburg, PA

"Have not received them"

Steve in Belle Haven, VA

"Heavy weight Oxford. Perfect for chinos or jeans dress down at work"

Matthew in Sevenoaks, England

"High quality white oxford cloth. Can stand up to dressier occasions while still having the comfort and drape of a standard oxford."

Brendan in Brooklyn, NY

"This fabric is great if you want a basic, traditional Oxford."

James in Amherst, NY

"It's pretty good."

Jonatan in Flatbush, NY

"Heavy fabric, good drape, very wrinkly"

Marco in Mission, TX

"looks great with jeans"

vincent in Red Lion, NJ

"Just what I expected."

Michael in Carlisle, Ontario

"fabric too heavy"

Paul in New York, NY

"Perfect fabric for an oxford style shirt. Does wrinkle, but a great value for the fabric."

Robert in Tiburon, CA

"This fabric was surprisingly thick - much thicker than the oxford shirts I bought from Uniqlo. But the quality and construction feel great. Very happy."

Mathew in Brooklyn, NY

"Great color and texture. Feels durable to me"

Brad in New York, NY

"Gem tweaked the size where it fits well."

Andy in ORLANDO, FL

"Nothing"

Brian in Windsor, Berkshire

"Classic and perfect"

David in DETROIT, MI

"Soft"

Kyle in Alexandria, VA

"Love the feel, but I dislike how easy it is to get wrinkled!"

Caleb in West Springfield, VA

"Nice heavy fabric, what you see is what you get."

Leo in Stockholm, Stockholm

"An excellent and very traditional Oxford fabric."

Dennis in Baileys Crossroads, VA

"Exactly what I wanted, smooth and light on my skin"

Douglas in ATLANTA, GA

"It's called white Oxford and it does what it says on the tin."

Andy in Vancouver, BC

"Perfect workhorse oxford. Thick and heavy."

patrick in Bexley, OH

"Love it"

Allan in Kenilworth, IL

"Very comfortable"

Timothy in Latham, NY

"This is a great all-around fabric. It has a good weight to it for fall and winter."

Thomas in Media, PA

"Looks pretty durable."

judson in Nashville, TN

"Great"

Fernando in Miami, FL

"See above."

philip in bad neuenahr, rp

"This fabric is a very pure, optical white"

Christopher in New York, NY

"Nice white shirt in a heavier fabric"

Nicholas in Irvine, CA

"I prefer a shirt that requires ironing, but this shirt did get really wrinkled during wear."

John in Washington, DC

"Wonderful fabric for a classic button down shirt. Heavy weight. Excellent quality."

Matthew in Indian Trail, NC

"This shirt is nice; however, it wrinkles pretty easily. Not a great look, but it is a style to consider"

Carlton in Chicago, IL

"Perfect classic Oxford cloth, nicely priced and hard wearing."

Nicholas in Dublin, County Dublin

"Wonderful classic Oxford"

Jacob in RICHMOND, VA

"Very professional look"

James in Prospect, KY

"It's a sturdy weave yet soft to the touch, exactly what an Oxford shirt should be."

Todd in BERKELEY, CA

"Great shirt. An essential to have in your wardrobe"

Andres in Longueuil, QC

"very nicy"

Domenico in Boonton, NJ

"The fabric will endure no doubt. It is very substantial, but it wrinkles so badly that I can't possibly travel with it unless I have the ability to iron it again upon arrival."

John in Junction, TX

"The fabric was both strong and quite soft and comfortable. Softer than other heavy oxfords I've tried. But in the end still a bit too rough for the Roma cutaway "crisp white shirt" I was going for."

David in SOGNE, Agder

"Not what's I was expecting"

Luis Enrique in Calexico, CA

"Need more time to use before I could recommend or rate performance"

Donald in Wayland, MA

"It is a heavier material and I like that for a white shirt."

Chris in SCOTTSDALE, AZ

"Very good quality, second shirt I've had made from this fabric"

Philip in Newbridge, Kildare

"Okay fabric, a little rough on the first few wears."

Collin in BOCA RATON, FL

"Heavy, yet comfortable. Radiates quality."

Ashley in Madison, WI

"fabric is perfect with a sport coat and a semi casual event"

James in Henrico, VA

"You can tell it break in well. Looks sharp."

Scott in New Canaan, CT

"Fine Oxford."

Hugh in Weston, MA

"The fabric was nice and soft."

Craig in E Falmouth, MA

"Very crisp!"

Nils in Duesseldorf,

"Classic Oxford cloth. Nice weight."

Kurt H. in CHARLESTON, SC

"My go to office shirt now. Looks good, feels great."

Lucus in Estevan, Saskatchewan

"Pretty straightforward classic with a good weight to it. Can't really go wrong with this."

Michael in Brooklyn, NY

"Exactly what I wanted it to be."

Bobby in MONTGOMERY, AL

"Nice heaver fabric. Good cool weather addition."

Elliott in Addison, TX

"i love the blue and white oxfords."

Gregory in New York, NY

"Good thickness. Very durable material."

Alexander in Regina, Saskatchewan

"Weight"

Alan in Woodstock, IL

"Love the fabric and the fit is perfect!"

Clarence in LITTLE ROCK, AR

"Definitely made to last. This fabric is quality."

Vincent in Quebec, Quebec

"feels very good, thick weave but holds shape well and fits as expected. Waiting to watch durability"

john in WALLINGFORD, Oxon

"Fabric is perfect!"

Jeremy in Washington, DC

"This is a great fabric, if like me, you prefer a heavy thick cotton! Doesn't cling to the body in any weather."

Donald in NAPLES, FL

"This shirt and material is what led me to Proper Cloth. I had been searching out a perfect mens white long sleeve oxford and I found it with this order! After getting my sizing just right, this white oxford is perfect. I ordered with the Colorado button down collar and could not be happier. I see more PC oxfords in… my future."

Thomas in ST LOUIS, MO
FAQs
How do I get started?

First, welcome to Proper Cloth. We specialize in custom dress shirts, suits, jackets and pants.

The first step would be to create a size using our Smart Size Quiz. We'll use your answers and data from thousands of satisfied customers to generate custom dress shirt sizes in your account.

To order, you can browse our gallery of curated, pre-styled options and purchase them, made to order in your custom size (and style, just click 'Customize' to modify).

Or

You can use our Design-A-Shirt tool to create a custom designed shirt from scratch, selecting the fabric and all style details (collar, pocket, buttons, etc), before applying your custom size! We highly recommend only getting one shirt to start so we can lock down the Perfect Fit (Guaranteed!).
How long does it take to have a custom shirt made?

Standard finish, casual wash, and non-iron shirts generally take 12 to 14 days to produce and deliver. In all cases, the promised delivery date range at checkout should be accurate (if not slightly conservative). Click here to see our typical delivery times based on product.

Orders including shirts with any style of Mother of Pearl buttons must undergo special Fish and Wildlife inspections that may cause delays. For this reason, the expected delivery date range will be extended by an additional 14 days.
Can I change the collar or cuff style? Can I add a pocket? Short sleeves? etc.

As a made-to-measure shirtmaker, we offer a wide variety of style features. Proper Cloth shirts can be styled with any of our 30+ different collar styles, 12 different cuff styles, and one of our 9 different pocket options can absolutely be added.

Just click the 'Customize' button next to any of our pre-designed, photographed shirts to edit the design however you wish!

Short Sleeve shirts can be ordered by specifying as such under the Cuff/Sleeve section of the Design-A-Shirt tool.
Do you make shirts that can be worn untucked?
How do I order a short sleeve shirt?
Do you offer rush delivery?

Rush delivery is not available for custom made products. With ready-to-wear and stocked products, we have a little more flexibility.
Still have a question? Get in touch
Ready to create your custom shirt size?
Answer 10 easy questions about your body and fit preference to create a custom size.
Our Perfect Fit Guarantee
If you're not entirely happy with the fit of your custom shirt (or anything else about the shirt) you can return it to us for a complimentary remake in a new size or style. We excel at making remakes quick and hassle-free. If remaking the shirt doesn't suit you, you can also return the shirt for a full refund.