Washed Marine Heavy Oxford
$90
Select Shirt Size
Collar
i
Don't worry about shrinkage — we'll account for that automatically based on fabric choice. You can fine-tune your collar size down to 0.1" or adjust any of the 16 other customizable size parameters when you create a custom size.
Sleeve
i
Sleeve length is measured from the center back to the edge of the shoulder and down to the end of the cuff. Fine-tune your sleeve length down to 0.1" or adjust any of the 16 other customizable size parameters when you create a custom size.
Fit
i
Slim Fit will be nicely fitted, yet comfortable. Super Slim Fit is for those that prefer a particularly trim fit and are not bothered by slight tightness or limited range of motion. Classic Fit is a more generous, roomy fit that won't hug the body closely.
Shirt Style Details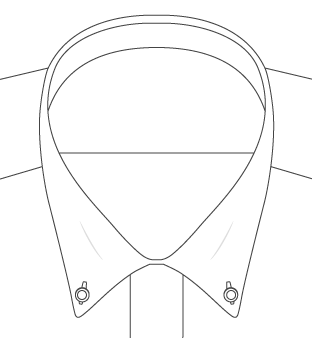 Soft Ivy Button Down Collar
Collar roll. And plenty of it. This decidedly casual collar style is more expressive than most modern button down collars.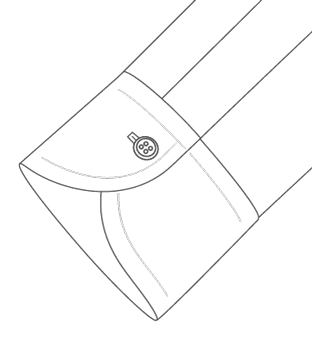 Soft Long One Button Cuff
The same shape as our long one button barrel, but without the stiff fusing. Soft, comfortable, and a good match for casual style shirts.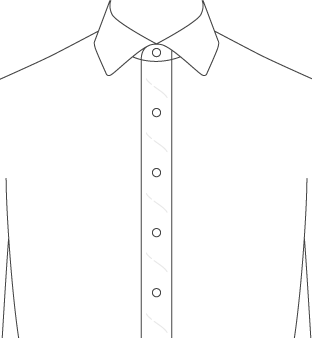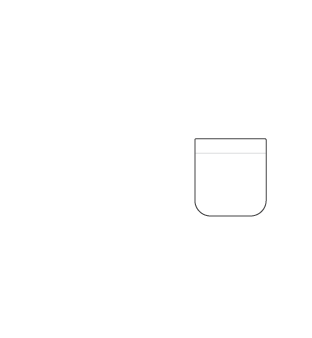 Soft Front Placket, Rounded Pocket
Great for casual shirts. A soft, unfused front placket makes for a relaxed look.
Buttons

Roma Buttons i

A beautiful off-white faux mother-of-pearl button. Made from a high quality plastic resin. Very durable.

Bottom Hem

Rounded i

A 2" curved front and back shirttail hem with reinforced side seam gussets.
Change any of these shirt details, add a monogram, and more by customizing this shirt.
Fabric Info
Fabric Description
Comfortable, hard-wearing, and incredibly versatile, the oxford is a staple every man should have in his closet.
Our heavy oxfords have just the right amount of heft to them—they're woven with a 40/1 x 21/2 construction that feels substantial but not overly thick. They're also highly resilient, meaning they'll last for years and only get better the more they're washed and worn. Oxford cloth is one of the few fabrics that can be worn just as easily with a suit and tie as it can be worn rumpled and untucked with jeans. Our marine blue version is a timeless and unique yet easy to wear choice. Learn more about oxford shirts here.
Recommended Styling: Try it with our Soft Ivy Button Down Collar, Soft Front Placket, and a Soft One-Button Cuff for a classic oxford cloth button down (OCBD), or go with one of our soft spread or cutaway collars for more of a sprezzy Italian vibe.
Color & Pattern

Performance
4.77 / 5 Average rating
Recommended by 98%.
"Fabric as expected"

Franklin in Buies Creek, NC

"that it really is best ad a causal fabric"

graham in Lincoln City, OR

"Great casual"

Griffin in New York, NY

"Fantastic color and good weight (not extremely heavy but decently substantial)."

Jeffrey in Foster City, CA

"Great every day shirt. I found that this oxford shirt fitted slightly more snug than the other non oxford shirts in my order. In the future I will adjust oxford shirts to be slightly larger in the mid section and at the bottom."

Daniel in Dallas, TX

"another great oxford fabric"

GLEN in Dallas, TX

"Really nice blue, slightly darker than a standard "oxford blue" and a nice weight to it. Will become a go-to shirt for nearly every occasion."

Adam in BOTHELL, WA

"Excellent, sturdy fabric. Great option for the OCBD crowd."

Reg in Whitesboro, NY

"its perfect"

Domenico in Boonton, NJ

↓

Rating Breakdown

Color & Pattern

Performance

No, would not recommend

"Possibly I'm being unfair, but this fabric isn't anything special. That's because I have a grey oxford from PC as well... this one is almost identical except for a slight blue tinge. Wrinkles easily. Other than that, it's fine."

Andrew in Frenchtown, NJ

"This is a classic oxford cloth fabric that feels substantial like they used to back in the day. The color is definitely more of a battleship grey mixed with blue and is a good neutral. I can't wait for this to break in further."

Brian in Phila, PA

"Slightly more grey than expected."

Eric in Coopersburg, PA

"I'm a big fan of these heavy oxford cloths. I wear these a lot and have the fabric in 7 or 8 colors. They're hard wearing and look great made up as a standard OCBD. I like this particular color, like a washed out navy. Looks great with jeans, or chinos, or under a sweater with some felted woollen pants."

Nicholas in Edmonton, AB

"Laundered well. As instructed, I hung it to dry and the shirt didn't require an iron. While it would have benefitted from an iron, it isn't necessary for casual wear."

Jack in New Holland, PA

"Hard to find a heavy weight oxford. This reminds me of the shirts I used to get at Brooks Brothers before they tried to modernize"

Timothy in Dallas, TX

"Very solid and robust fabric. Another staple and go-to for Oxfords. I will order more and in more colors in the near future. Essential for button-downs."

pao in SAN FRANCISCO, CA

"Liked it. Strong enough and can also breathe."

Richard in Holladay, UT

"Perfect weight for a classic oxford shirt. Love the color."

Austin in LITTLE ROCK, AR

"Well constructed and good color"

Matthew in New York, NY

"Nice fabric. Quite heavy. Winter weight."

John in Auckland, Auckland

"Love the heavyweight oxfords"

Zachary in Bellevue, WA

"The perfect Oxford"

Jonathan in ALBANY, CA

"very impressed, ordered one shirt to see how they are, now going to order 3 shirts"

Kevin in Winchester, MA

"Another great addition to the PC Oxford Collection"

Greg in Hoboken, NJ

"Love these shirts"

Christopher in CLARKSVILLE, TN

"Nice for colder weather."

Tillman in Kelowna, British Columbia

"Really comfortable and stylish"

Michael in Mountain View, CA

"Classic Oxford. Good weight. Nice material."

Joaquin in NASHVILLE, TN

"The washed marine is my favorite oxford fabric by Proper Cloth. The color is darker than a standard oxford and has a wonderful texture and variation throughout the fabric. An oxford shirt in this fabric is a great way to subtly stand out from the pack."

Carter in Santee, CA

"Great fabric - nice and heavy like OCBD fabric should be. Similar to a classic blue color, but with a nice grey tint. There's some subtle variation in the color too when you look closely."

John in BALTIMORE, MD

"Love the color and pattern of shirt."

David in San Dimas, CA

"I like how the fabric is a bit lighter and more breathable, definitely good for a spring/summer shirt!"

Kevin in WASHINGTON, DC

"Nice fabric. Looks great and will be wearing a lot in fall and winter"

Morgan in Seattle, WA

"This fabric will be perfect for cooler weather."

Chana in Modiin,

"PC Oxfords are an easy go to and this blue is as versatile as it comes. Jeans or chino or even with a suit."

craig in PASADENA, CA

"Great everyday Oxford cloth."

Jay in Corona, CA

"A nice change from pale blue."

Chris in Addlestone, Surrey

"Durable fabric in a nice color. Not fancy, but just what I expected."

Christopher in WASHINGTON, DC

"Love this colour. Slightly deeper, smokier colour than typical blue OCBD. Very versatile."

Theron in Mid-Levels, Hong Kong

"Excellent weight. Just a tad darker than the classic blue Oxford. Very nice."

Andrew in Toronto, Ontario

"Love it. Classic"

Perry in Milton, MA

"A subtle ice blue color, with a great weight"

Patrick in NEW HAVEN, CT

"Good basic shirt, excellent value"

Jerome in Dublin, CA,

"very good heavyweight oxford cloth fabric. That is what expensive button-down shirts used to be made of."

Fred in Paradise Valley, AZ

"The photo slightly over-emphasizes the texture, but the fabric is beautiful."

David in Gibsons, BC

"It's a solid feeling fabric, a little stiff which promotes wrinkling."

Michael in Phoenix, AZ

"Never found such nice materials anywhere else."

Clay in NAPLES, FL

"love the color"

Michael in Waseca, MN

"Feels so good"

Alexander in AURORA, CO

"Great feel, nice coloring"

Johannes in Hamburg, HH

"I really like the texture of this fabric. It looks great."

Marc in WYOMING, MI

"Very professional looking and comfortable."

Tyler in ALBUQUERQUE, NM

"Soft and beefy. Perfect"

Lars Egeberg in Saint-Lambert, Québec

"Exactly what Oxford cotton is all about perfect weave weight color blend/blue. Perfect HO NICE"

Alain in Terrebonne, Quebec

"Excellent, heavy-duty fabric suitable for casual wear."

David in Upper Montclair, NJ

"Good texture. Irons well. Fits great!"

kelsey in New York, NY

"Somewhat stiff and prone to wrinkle initially, but it will soften after several washes."

Aaron in Philadelphia, PA

"Very nice dynamic color for the price, mid-heavyweight and fairly opaque."

Sohael in WASHINGTON, DC

"Classic old BB style blue color! Since this is fabric is pre-washed I got minimal shrinkage as compared to other ProperCloth oxfords I have. Holding up great almost 8 months later, most likely ordering another since it is so versatile!"

Love in Haslett, MI

"great shirt"

Steve in Matawan, NJ

""Starch Friendly" is how I describe this material, looks great as a button down collar."

Gary in New York, PA

"Not too heavy, feels great"

Daniel in Jersey City, NJ

"A great classic Oxford."

patrick in Bexley, OH

"Great fabric"

Quentin in Charlotte, NC

"Just what you want in an oxford."

James in Greenville, SC

"Fabric is just want I wanted. I love a heavy OCBD. Best all all round shirt for me, work and play."

James in LAFAYETTE, LA

"It was a little heavier than I expected but still very nice."

Grant in Meeker, CO

"great fabric"

Brian in Wilmington, DE

"I think I was expecting the shirt to be have a deeper blue hue, it is quite similar in color to the light grey one that I ordered at the same time. Otherwise, very happy with this oxford."

Robert in NEW YORK, NY

"Just like the good old days."

Bobby in MONTGOMERY, AL

"If anything, the "Washed Marine Heavy Oxford" is little darker blue than legacy shirts. I'm quite pleased with the color though. So keep it up!"

Thomas in Kittery, ME

"Wonderful fabric"

Nathan in MINNEAPOLIS, MN

"The platonic ideal of a shirt fabric. Substantial without being heavy. Textured without looking weird. A nice medium color but not deliberately blue or grey. A shirt that you are happy to put on and leave on."

Jeffrey in PITTSBURGH, PA

"A really nice sort of blue/gray fabric, that isn't quite blue and isn't quite gray. It would look as good in the office as with a pair of dark jeans. A nice fabric, too. Not too light and not too heavy."

Grant in Shaker Heights, OH

"Solid performer for the value. Very happy."

Eli in Scotch Plains, NJ

"Really nice weight and texture."

Haris in Rockville, MD

"Nice shirt."

Stewart in ORMOND BEACH, FL

"Great"

James in Darien, CT

"I got two, I love the warmer blue of the Marine. Its different than what you normally find and I like that."

Theo in Boone, NC

"Good quality"

John in Shrewsbury, MA

"Cuff buttons broke second laundry"

John in ALEXANDRIA, VA

"This is a very nice oxford fabric. It is not as low maintenance as the description makes it seem - I do have to iron after each wash."

Joseph in Plymouth, MN

"The colour is more of a dull blue, not the popping blue oxford. I like a subtle blue for one of my blue oxfords."

Alireza in Toronto, ON

"Great fabric. Heavy duty."

Lance in Medina, NY

"Doesn't feel like a true heavy Oxford. I would describe this as medium weight. Great, classic fabric."

Kevin in WILMINGTON, DE

"About as prototypical as you can get - a staple that everyone should have in their closet."

Joshua in SAN FRANCISCO, CA

"."

Benjamin in Fort Mill, SC

"Heavy fabric"

David in DALLAS, TX

"Classic!"

Bruce in Calgary, Alberta

"Solid oxford- what I was looking for."

Josh in New York, NY

"It is heavier than sample nice color"

david in Chicago, IL

"The fabric is more grey than expected, the fabric washes well and has a nice hand"

luke in Speers Point, NSW

"A big fan of the heavier fabrics for wear and washability"

Todd in Reno, NV

"perfect for zoom"

robert in Brookline, MA

"Perfect oxford. Highly recommend."

NORMAN in CHARLOTTE, NC

"Nice sturdy fabric."

Robert in Valley Cottage, NY

"Very thick"

Jeffrey in ENGLEWOOD, CO

"The perfect Oxford shirt."

Andrew in Dulles, VA

"Great shade of slate for me. And the oxford cloth is fantastic."

Gene in Houston, TX

"Love the weight of this fabric and the unique blue color... looking forward to breaking this shirt in and enjoying it for years to come."

Andrew in CHICAGO, IL
FAQs
How do I get started?

First, welcome to Proper Cloth. We specialize in custom dress shirts, suits, jackets and pants.

The first step would be to create a size using our Smart Size Quiz. We'll use your answers and data from thousands of satisfied customers to generate custom dress shirt sizes in your account.

To order, you can browse our gallery of curated, pre-styled options and purchase them, made to order in your custom size (and style, just click 'Customize' to modify).

Or

You can use our Design-A-Shirt tool to create a custom designed shirt from scratch, selecting the fabric and all style details (collar, pocket, buttons, etc), before applying your custom size! We highly recommend only getting one shirt to start so we can lock down the Perfect Fit (Guaranteed!).
How long does it take to have a custom shirt made?

Standard finish, casual wash, and non-iron shirts generally take 12 to 14 days to produce and deliver. In all cases, the promised delivery date range at checkout should be accurate (if not slightly conservative). Click here to see our typical delivery times based on product.

Orders including shirts with any style of Mother of Pearl buttons must undergo special Fish and Wildlife inspections that may cause delays. For this reason, the expected delivery date range will be extended by an additional 14 days.
Can I change the collar or cuff style? Can I add a pocket? Short sleeves? etc.

As a made-to-measure shirtmaker, we offer a wide variety of style features. Proper Cloth shirts can be styled with any of our 30+ different collar styles, 12 different cuff styles, and one of our 9 different pocket options can absolutely be added.

Just click the 'Customize' button next to any of our pre-designed, photographed shirts to edit the design however you wish!

Short Sleeve shirts can be ordered by specifying as such under the Cuff/Sleeve section of the Design-A-Shirt tool.
Do you offer rush delivery?

Rush delivery is not available for custom made products. With ready-to-wear and stocked products, we have a little more flexibility.
Still have a question? Get in touch
Ready to create your custom shirt size?
Answer 10 easy questions about your body and fit preference to create a custom size.
Our Perfect Fit Guarantee
If you're not entirely happy with the fit of your custom shirt (or anything else about the shirt) you can return it to us for a complimentary remake in a new size or style. We excel at making remakes quick and hassle-free. If remaking the shirt doesn't suit you, you can also return the shirt for a full refund.