Washed Faded Yellow Heavy Oxford
$90
Select Shirt Size
Collar
i
Don't worry about shrinkage — we'll account for that automatically based on fabric choice. You can fine-tune your collar size down to 0.1" or adjust any of the 16 other customizable size parameters when you create a custom size.
Sleeve
i
Sleeve length is measured from the center back to the edge of the shoulder and down to the end of the cuff. Fine-tune your sleeve length down to 0.1" or adjust any of the 16 other customizable size parameters when you create a custom size.
Fit
i
Slim Fit will be nicely fitted, yet comfortable. Super Slim Fit is for those that prefer a particularly trim fit and are not bothered by slight tightness or limited range of motion. Classic Fit is a more generous, roomy fit that won't hug the body closely.
Shirt Style Details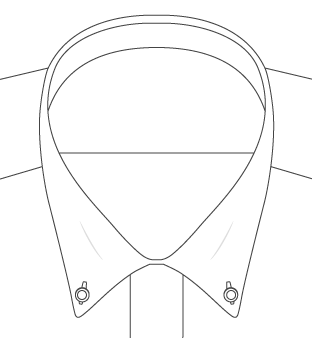 Soft Ivy Button Down Collar
Collar roll. And plenty of it. This decidedly casual collar style is more expressive than most modern button down collars.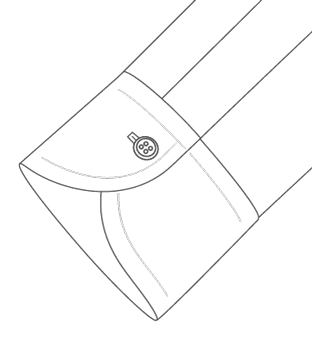 Soft Long One Button Cuff
The same shape as our long one button barrel, but without the stiff fusing. Soft, comfortable, and a good match for casual style shirts.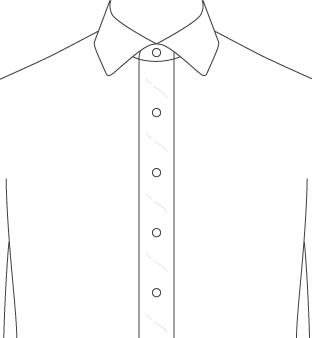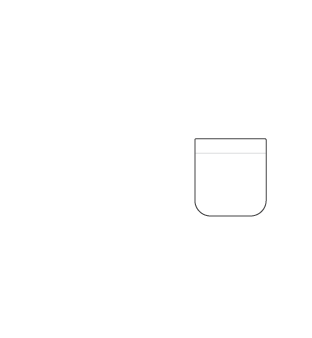 Soft Wide Front Placket, Rounded Pocket
A traditional take on the casual soft placket. The wider 1.5" unfused front makes for a perfect relaxed look.
Buttons

Roma Buttons i

A beautiful off-white faux mother-of-pearl button. Made from a high quality plastic resin. Very durable.

Bottom Hem

Rounded i

A 2" curved front and back shirttail hem with reinforced side seam gussets.
Change any of these shirt details, add a monogram, and more by customizing this shirt.
Fabric Info
Fabric Description
Comfortable, hard-wearing, and incredibly versatile, the oxford is a staple every man should have in his closet.
Our heavy oxfords have just the right amount of heft to them—they're woven with a 40/1 x 21/2 construction that feels substantial but not overly thick. They're also highly resilient, meaning they'll last for years and only get better the more they're washed and worn. Oxford cloth is one of the few fabrics that can be worn just as easily with a suit and tie as it can be worn rumpled and untucked with jeans. Our faded yellow version is a timeless and easy to wear choice. Learn more about oxford shirts here.
Recommended Styling: Try it with our Soft Ivy Button Down Collar, Soft Front Placket, and a Soft One-Button Cuff for a classic oxford cloth button down (OCBD), or go with one of our soft spread or cutaway collars for more of a sprezzy Italian vibe.
Casual Wash: Shirts cut in this fabric are washed after being sewn. This process gives the shirt a softer, broken-in feel with puckering around the seams.
Color & Pattern

Performance
4.75 / 5 Average rating
Recommended by 95%.
"Light shade of yellow in thick, hearty fabric. Fabric a bit coarser than expected, but I hope it will soften up after a few washes and wears."

Antonio in Clarksburg, MD

"Good fabric, just keep in mind that it is still fairly yellow and not heavily faded looking, at least initially (not sure if that will change over time with washing)."

Jeffrey in Foster City, CA

"Perfect weight for casual wear"

Bruce in Southside, AL

"great shirt"

Steven in New York, NY

"Perfect Oxford cloth shirt. Fabric is heavier than most and very comfortable. Great for business casual look or a night out. One of my go to shirts for sure"

bob in Vestal, NY

"A yellow shirt for those that don't need safety wear on the construction jobsite. It's a happy shade that doesn't scream at you. It's a heavy fabric with a coarse weave, so it's exactly what oxford cloth should be."

Andrew in Frenchtown, NJ

"The well known substantial Oxford cloth, in a great color. More faded indeed than it looked online, which is much more versatile and to my liking."

Nicolas in SAN SEBASTIAN, GUIPUZCOA

"This is a classic oxford in yellow. I gave it an open collar and a more modern cuff to spruce it a bit. But still the classic feel of a classic oxford shirt."

Roger in Reisterstown, MD

"These are good quality heavy oxford fabrics. The yellow is exactly the shade you expect it to be. Makes for a great casual shirt."

Nicholas in Edmonton, AB

"The yellow is bright, and it gives off a positive vibe!"

Vishal in FARGO, ND

"Very comfortable high quality fabric. Color is as advertised--I like it very much."

Dale in Corvallis, OR

"wonderful"

Patrick in Minneapolis, MN

"Material is substantial as I would expect with an Oxford. Love the color."

Kim in Apex, NC

"Love it!"

Andrew in FORT SMITH, AR

"Great alternative to blue or white Oxfords."

Holden in Elmhurst, IL

"Nice feel"

MICHAEL in Trenton, MI

"Good weight. excellent construction."

Joaquin in NASHVILLE, TN

"nice shirt and like color"

John in KISSIMMEE, FL

"Casual shirt fading nicely. Will have lots of character soon."

Chadrick in Adairville, KY

"Solid Oxford looks great with mid-blue jeans. Would prefer slightly lighter shade of yellow; hopefully will fade a little."

Roger in Rockville, MD

"Like I wore in college but can rarely, if ever, find now."

Steven in NASHVILLE, TN

"The yellow colour is a little too bright; a bit more of a faded yellow would be perfect."

Beau in Piedmont, CA

"I gave 3 stars for performance because this material is very prone to wanting to stay wrinkled even with lots of ironing using steam and starch. I have a very high-end Rowenta iron and it is still very difficult to iron out the wrinkles. I would give 5 stars for feel and durability though."

Tedy in Layton, UT

"It's a heavy Oxford."

philip in bad neuenahr, rp

"How can you not like a Oxford cotton?"

Peter in Lakeland, FL

"The ultimate summer Oxford shirt… period. Plus you know hit will last for years because it's such a hard wearing fabric. Goes with everything from shirts to jeans."

Tim in Cos Cob, CT

"Think Lemoncello for the color..."

Andrew in Highland Park, IL

"Thicker than I expected"

Mark in HOUSTON, TX

"A bit too heavy"

Laurence in Palm City, FL

"I am not really a fan of the yellow and it does get quite a few wrinkles."

Marc in Dumfries, VA

"Great!"

louis in montreal, qc

"Goes well with my blue chinos which are the colors of Ukrainian Flag. My way of showing concern."

Donald in Houston, TX

"Superb casual fabric for that classic Ivy button-down look. It's a bit more "lemon" yellow than faded, near white yellow than I had first assumed – but that's not a bad thing."

Fabian in Stockholm, Stockholms län

"Nice color, easy to wear, great with jeans."

Michael in Washington, DC

"Good value for a custom-sized, custom-made shirt."

Michael in Highlands Ranch, CO

"Awesome OCBD"

Kurt H. in CHARLESTON, SC

"Love the color. It's not too heavy and certainly wrinkles, but to be expected. Can be dressed up or down."

Eric in ATLANTA, GA

"It is incredibly soft and comfortable, and as advertised, it is heavy, but not overheating. It is as dressy or as rumpled as you might like. A real preppy classic."

David in Chevy Chase, MD

"Haven't worn it yet. Will be wearing it Memorial Day weekend."

Chris in New York, NY

"Fabric is just want I wanted. I love a heavy OCBD. Best all all round shirt for me, work and play."

James in LAFAYETTE, LA

"Vibrant color! Great fabric ! I love this shirt!"

Glen in Scarsdale, NY

"Great heavyweight Oxford that softens with age. Yellow is brighter than expected. Would not have expected that as it was described as faded yellow"

Dennis in Williamsburg, VA

"I like this fabric. It is a bit heavier than most of my dress shirts, but I like the way it feels and I'm sure it will last."

Steven in Old Saybrook, CT

"This is my favorite of the three shirts I ordered. It resists wrinkles best and the color is great."

Susan in New York, NY

"I was genuinely surprised by how much I love the color of this shirt. It's a really pretty and eye catching yellow. Not obnoxious, but just very bright and pleasant lemon yellow, softened ever so slightly by the white woven with it. I think it's a fantastic office shirt."

Grant in Shaker Heights, OH

"Very versatile fabric"

Edmund in Kowloon Tong, Kowloon

"fabric was nice, the "faded" part of the color seems a bit inconsistent."

Stewart in ORMOND BEACH, FL

"The color is subtle. the fabric is heavier than expected but still very acceptable. the shirt feels substantial."

Derek in New York, NY

"I liked the color and opaqueness. But it is not wrinkle free"

Glen in Owosso, MI

"This shirt is a bit thinner than I anticipated but I wouldn't necessarily say it is see through like other lighter colored shirts can be. Would buy again, but a bit of extra thickness/opacity would be good."

Sean in Toronto, Toronto

"Nice summer pattern. Goes well with contrasting dark grey buttons."

Drew in DENVER, CO

"Liked the weight, quality and color for the fabric. Met my expectations."

Donghoon in Bellevue, WA

"I like this fabric for work very much."

Emile in LOS ANGELES, CA

"Color brighter than expected but still great"

Wesley in Newtown Square, PA

"A bit more intense yellow than I expected, but I'm sure it will fade with time."

Jason in Brisbane, Milton

"Yellow Oxford is a traditional staple - and the washed finish of this fabric is a nice touch. However, classic "yellow" Oxford is more gold in hue, while this fabric was way more (sadly) in the "banana" range. If this color was more gold the fabric would be outstanding"

Andrew in NAPLES, FL

"Perfect! Broken-in, right out of the box."

Reid in Lincoln, CA

"A classic (though often overlooked) color in heavy oxford cloth. I really enjoy Proper Cloth's heavy oxford cloth offerings. They remind me of the vintage OCBDs my Dad gave me from his closet."

Cameron in Houston, TX

"Classic oxford cloth. Good weight."

Richard in JACKSONVILLE, FL

"I like the color and feel, what more can you say. It's Oxford cloth"

Kevin in W Haven, CT

"I love this fabric- would like to order more shirts made with this fabric"

Brian in ACTON, MA

"Great"

Michael in Naugatuck, CT

"Heavy Oxford. Does require ironing, but I like the sturdy feel."

Mark in New Hartford, CT

"great look"

stephen in Columbus, OH

"After many seasons, I needed a standard yellow in rotation"

Hector in Irvine, CA

"Just Beautiful"

Robert in West Chester, PA

"Thick, very nice."

Nathan in New York, NY

"Great fabric. Very relaxed Oxford cloth and good yellow color"

Dean in Memphis, TN

"Supple"

Will in Davis, CA

"Very well crafted and the fitment is spot on."

Josh in BENSENVILLE, IL

"The color of this shirt is beautiful and the fabric is a great quality."

Henry in BLUFFTON, SC

"Perfect shade of yellow; subtle rather than a strong, obnoxious color."

Scott in Tucson, AZ

"Great weight and texture."

Rick in Pittsburgh, PA

"Wrinkles easily. Tag recommends air-drying but tumble-dry on low heat is often needed. Difficult to iron."

Blake in NEWNAN, GA

"I love these oxford cloth shirts!"

Ronald in RALEIGH, NC

"Nice"

Brian in Miami Beach, FL

"Rugged fabric, pleasant color. And as with all of the shirts I've purchased from Proper Cloth, excellent workmanship."

Kendall in Gex, Ain

"Love the color"

Thomas in Colonia, NJ

"Classical Oxford shirt. Great quality."

Po-Chun in CHICAGO, IL

"Personal favourite"

Aled in Raglan,

"The fabric and color was true to life."

Herman in Morristown, NJ

"Very nice"

Alwin in WASHINGTON, DC

"More on the paler side but awesome fabric"

Alexander in AURORA, CO

"A timeless, versatile fabric in a classic color that works just as well in the office (whether in person or virtually) as it does on the weekend"

Richard in HILTON HEAD ISLAND, SC

"good"

Chintesh in Winnetka, CA

"Great"

Tom in FLORENCE, AL

"a good value oxford."

Richard in Newport Beach, CA

"Really nice fabric - thick, but not too tough. You can tell it's been washed, but it's still a great OCBD material. Nice color, just like it looks on the website."

John in BALTIMORE, MD

"Love the color. It's a little translucent, but not so much to be a problem."

Jack in MIAMI, FL

"Great color. Not too yellow."

Stephan in Englewood, CO

"Great feel!"

Clayton in Brooklyn, NY

"It's very typical heavy oxford - which is what I wanted."

Arthur in DOWNERS GROVE, IL

"Really smooth and not too heavy"

Andy in Rockville, MD

"Nice, medium fabric."

Mark in Center Valley, PA

"Exact fit after a remake."

ADIDHARMA in TORONTO, ON

"For decades I have enjoyed this faded yellow colour of Oxford Cotton shirt. It works well in the somewhat relaxed NGO office where I work, and is just as much at home for a walk on the seashore, doing yard work, or doing the myriad tasks of a visit to town."

Thomas in St. David Ridge, NB

"This is the BEST oxford cloth shirt I ever owned. Perfect weight. Washed material skips the braking in period without breaking the fabric. Make more colors and I will be every color you offer!"

Mark in Pittsfield, MA

"Classic fabric for this style of shirt."

Rob in Burlington,

"Feels great, easy color to wear."

Pete in South Salt Lake, UT

"So bright and fun. Can wear this with or without a blazer. I suggest pairing this with darker blue jeans."

Mark in Westminster, CO
FAQs
How do I get started?

First, welcome to Proper Cloth. We specialize in custom dress shirts, suits, jackets and pants.

The first step would be to create a size using our Smart Size Quiz. We'll use your answers and data from thousands of satisfied customers to generate custom dress shirt sizes in your account.

To order, you can browse our gallery of curated, pre-styled options and purchase them, made to order in your custom size (and style, just click 'Customize' to modify).

Or

You can use our Design-A-Shirt tool to create a custom designed shirt from scratch, selecting the fabric and all style details (collar, pocket, buttons, etc), before applying your custom size! We highly recommend only getting one shirt to start so we can lock down the Perfect Fit (Guaranteed!).
How long does it take to have a custom shirt made?

Standard finish, casual wash, and non-iron shirts generally take 12 to 14 days to produce and deliver. In all cases, the promised delivery date range at checkout should be accurate (if not slightly conservative). Click here to see our typical delivery times based on product.

Orders including shirts with any style of Mother of Pearl buttons must undergo special Fish and Wildlife inspections that may cause delays. For this reason, the expected delivery date range will be extended by an additional 14 days.
Can I change the collar or cuff style? Can I add a pocket? Short sleeves? etc.

As a made-to-measure shirtmaker, we offer a wide variety of style features. Proper Cloth shirts can be styled with any of our 30+ different collar styles, 12 different cuff styles, and one of our 9 different pocket options can absolutely be added.

Just click the 'Customize' button next to any of our pre-designed, photographed shirts to edit the design however you wish!

Short Sleeve shirts can be ordered by specifying as such under the Cuff/Sleeve section of the Design-A-Shirt tool.
Do you make shirts that can be worn untucked?
How do I order a short sleeve shirt?
Do you offer rush delivery?

Rush delivery is not available for custom made products. With ready-to-wear and stocked products, we have a little more flexibility.
Still have a question? Get in touch
Ready to create your custom shirt size?
Answer 10 easy questions about your body and fit preference to create a custom size.
Our Perfect Fit Guarantee
If you're not entirely happy with the fit of your custom shirt (or anything else about the shirt) you can return it to us for a complimentary remake in a new size or style. We excel at making remakes quick and hassle-free. If remaking the shirt doesn't suit you, you can also return the shirt for a full refund.