Thomas Mason White Oxford Button Down
$140
Select Shirt Size
Collar
i
Don't worry about shrinkage — we'll account for that automatically based on fabric choice. You can fine-tune your collar size down to 0.1" or adjust any of the 16 other customizable size parameters when you create a custom size.
Sleeve
i
Sleeve length is measured from the center back to the edge of the shoulder and down to the end of the cuff. Fine-tune your sleeve length down to 0.1" or adjust any of the 16 other customizable size parameters when you create a custom size.
Fit
i
Slim Fit will be nicely fitted, yet comfortable. Super Slim Fit is for those that prefer a particularly trim fit and are not bothered by slight tightness or limited range of motion. Classic Fit is a more generous, roomy fit that won't hug the body closely.
Shirt Style Details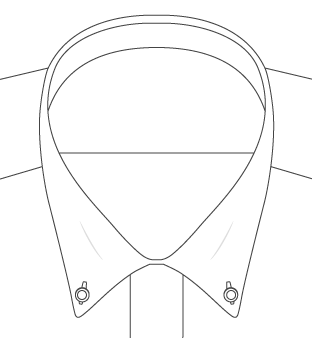 Soft Ivy Button Down Collar
Collar roll. And plenty of it. This decidedly casual collar style is more expressive than most modern button down collars.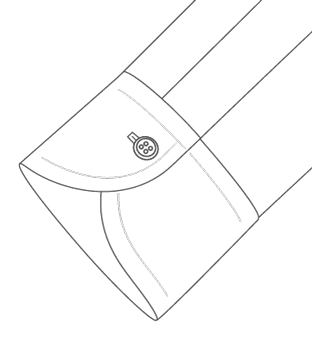 Soft Long One Button Cuff
The same shape as our long one button barrel, but without the stiff fusing. Soft, comfortable, and a good match for casual style shirts.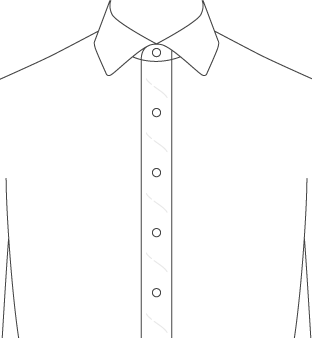 Soft Front Placket, No Pocket
Great for casual shirts. A soft, unfused front placket makes for a relaxed look.
Buttons

Roma Buttons i

A beautiful off-white faux mother-of-pearl button. Made from a high quality plastic resin. Very durable.

Bottom Hem

Rounded i

A 2" curved front and back shirttail hem with reinforced side seam gussets.
Change any of these shirt details, add a monogram, chest pocket, and more by customizing this shirt.
Fabric Info
Fabric Description
The white oxford is an absolute essential, and legendary Italian mill Thomas Mason offers our favorite take on this American classic. Thomas Mason's oxford is woven with a 80/2 x 38/3 construction, which means it's plenty beefy and durable but a bit lighter and more breathable than our traditional Heavy Oxford. It also has just a pinch of shine, so it can be dressed up with a tie and sport coat as easily as it can be dressed down with jeans or chinos and sneakers. You really can't have enough of these sport shirts in your closet—the more you wear and wash them, the better they look and feel. Learn more about Thomas Mason here.
Recommended Styling: Our Soft Ivy Button Down collar has just the right amount of roll to give that '60s Brooks Brothers vibe to an OCBD, and we always pair it with a Soft Front placket and Soft One Button cuff. Try a Colorado Button Down collar for a more contemporary look, or a Soft President Cutaway if want a little extra sprezz.
Color & Pattern

Performance
4.67 / 5 Average rating
Recommended by 94%.
"Love this fabric!"

Robert in San Juan Bautista, CA

"Very nice!"

Hugh in Weston, MA

"Excellent fabric. No complaints."

Jake in Pacific Palisades, CA

"feels great!"

David in Morrisville, NC

"Really nice fabric, I like it for a more casual shirt. Has some weight to it without it being too warm."

Ryan in WASHINGTON, DC

"Nice"

Andrew in Clayton, MO

"Nice shirt."

Julian in Brooklyn, NY

"I was hoping to get the same type of facric Jpress uses on their great shirts, which are unfortunately not a great fit. This is not bad fabric, but not the same"

Christian in Burlington, VT

"The fabric is good but the hand feel could be a bit softer."

David in Churchill, Ontario

"The fabric is listed as a 3/5 on opaqueness, which I failed to realize makes this white fabric somewhat see through. Don't get me wrong, the fabric is comfortable and breathes well, however since I have a darker complexion it is easier to see my skin if I'm not wearing an undershirt."

Jose in Fort Benning, GA

"Can't imagine how an oxford cloth could be any better"

Cole in Bologna, BO

"Great"

Alex in BALTIMORE, MD

"Fabric is nice"

Terrence in MIAMI, FL

"This fabric works well for more formal shirts. The bright white color and texture look good against a dark suit for evening events and weddings. You could even dress down a tuxedo in a shirt made from this fabric. It's comfortable too."

Tom in NEW YORK, NY

"Lovely texture, and a nice subtle sheen, very nice hand. It's a thinner oxford than some I've encountered, so somewhat transparent. Nice structure out of the box, we'll see how it develops with wear. Overall I'd reserve this fabric for shirts to accompany suits or smart tailoring as opposed to weekend OCBDs."

Ben in Brooklyn, NY

"Really nice fabric. Maybe a touch more transparent than expected, but feels and looks high quality."

Liam in Milton Keynes,

"Beautiful weight and texture, but wrinkles too easily to be an every day kind of wear."

Liam in Montreal, Quebec

"One3 of my favourite oxford cloth. Softer and less stiff than the heavy oxford."

Chris in Windsor, NS

"Sharp white shirt that's versatile enough to be casual. Really enjoying the flexibility in this fabric"

Andrew in MIAMI, FL

"great white oxford"

Adam in Ross, CA

"Nice oxford cloth fabric. After a few more washes it should break in nicely.Better than the heavy oxford house material."

Jeffrey in DPO, AE

"A little stiff, but still an amazing fabric."

Austin in STAMFORD, CT

"Great weight for all season wear."

Daniel in New York, NY

"Can't go wrong with Thomas Mason fabric."

Patrick in Frontenac, MO

"Perfect Oxford fabric - every so slightly more elegant, but still a true Oxford."

Thomas in NEW ORLEANS, LA

"The Thomas Mason Oxford cloth fabrics are my go-to for smart office shirts. That said, they look equally good with jeans."

Brian in Gerrards Cross,

"Top quality Oxford cloth."

Juan in Chicago, IL

"Gorgeous bit of fabric. Thomas Mason is the standard and very impressed."

Robert in Hummelstown, PA

"solid OCBD"

Rajiv in NEW YORK, NY

"Great looking Oxford. Feels hefty"

Ryan in Wilder, ID

"Very nice fabric"

Donald in San Dimas, CA

"Met my expectations"

Larry in Dallas, TX

"Gold standard for oxfords"

Michael in London,

"This is a great choice for summer, because it breathes but still looks crisp."

James in New York, NY

"Nice fabrics"

James in Bedford, MA

"I wear this one often - great work shirt and highly durable"

Michael in Brooklyn, NY

"The perfect office shirt."

Vince in Wilmington, DE

"Great oxford"

Kevin in New York, NY

"nice oxford"

Nitin in New York, NY

"Nice feel of the fabric and lays well."

Dave in IRVINE, CA

"Very good weight to this white oxford cloth. Good to have one of these shirts for casual wear - under sweater and/or with blazer. Glad I selected this with button down collar but one of these shirts is enough - otherwise the TM pinpoint oxford for dressier and softer feel."

Michael in Fairfax Station, VA

"You cannot go wrong with a white oxford"

Kamran in Novato, CA

"Very nice"

Eric in CHICAGO, IL

"Not happy with this fabric, feels cheap and lifeless and wears stiff"

Mark in New Preston Marble Dale, CT

"Exquisite fabric"

Dean in Memphis, TN

"Nice white shirt and I get complements; this material is a bit softer than the heavier oxford shirts. I prefer the heavy oxford but do enjoy this shirt."

John in San Antonio, TX

"All good"

John in Burlington, Ontario

"Formal shirt - imaging fabric. The best I have ordered. However I can't reorder as its never in stock it seems....Please help!"

Rob in Vancouver, BC

"Great pattern - wish it stood out a touch more, but I will reorder again. Good business shirt."

Sean in MC KINNEY, TX

"A nice simple white oxford with real depth of texture. It is a dressier version of the classic oxford"

Jeffrey in ALHAMBRA, CA

"Durable and well made"

David in Mount Pleasant, Western Australia

"Nice"

Hadi in Belmont, MA

"Like it"

John in Kinnelon, NJ

"Nice but have not worn enough to provide real feedback"

Michael in Jersey City, NJ

"Excellent quality!"

Robert in San Francisco, CA

"Lighter weight than I expected"

David in Atlanta, GA

"A go-to white Oxford for the more casual day at the office. Irons easily and holds a pressing well."

Bruce in South Hamilton, MA

"Nice Oxford cloth, lighter than the heavy oxford which I think is ideal so you can dress it up or down easily."

Amos in Livingston, NJ

"Like the Soma collar on dress shirt! Thomas Mason is the boss!"

Gary in DALTON, GA

"Nice shirt"

Chris in Phoenix, AZ

"This was not the shirt you sent me, hence the problem."

Eric in NEW YORK, NY

"Prefer this weight and feel over the heavy oxford. A little shine but definitely not too much."

Michael in Nichols Hills, OK

"Amazing heavy white oxford. great opacity and really stands up. Great for business casual and casual!"

Terrence in New York, NY

"Very light."

Pete in Los Angeles, CA

"Great fabric."

David in Palm Beach, FL

"Thomas Mason oxfords are the best weight and feel, particularly when an oxford shirt is appropriate for warmer month occasions."

Cody in SAVANNAH, GA

"The weave definitely has a western feel. It looks too much like a work shirt for my taste."

Eric in Ogallala, NE

"Excellent quality with brilliant white color and soft texture"

Justin in Roy, WA

"Softer and lighter weight than the heavy oxford cloth"

David in West Hills, CA

"Perfect weight and texture."

Steven in Glendale, WI

"Great shirt."

Jeffrey in PITTSBURGH, PA

"incredibly soft & light for oxford fabric. a bit more of a sheen than I expected. can dress up for coat and tie to wear to work."

Jeff in Johnson City, TN

"Great fabric. Just as described."

Jonathan in Mount Pleasant, SC

"My every day go-to"

Judd in Houston, TX

"These shirts are a great staple for my wardrobe."

Gary in Atlanta, GA

"Classic - can't go wrong. Bright white fabric receives many compliments."

Michael in Glen Ridge, NJ

"The fabric is nice. It's not as thick or stiff as a traditional heavyweight oxford. It does have some sheen. Overall it's a nice fabric that is clearly well-milled. However, traditionalists should lean towards a heavier fabric."

Daniel in Houston, TX

"This is my favourite fabric by far. I ordered with a Soft Ivy Button Down Collar and Soft Front Placket and it feels great and looks very classy."

Jason in Fitzroy, VIC

"I have only had it laundered once but so far I really like this material."

Matthew in Lawrenceville, GA

"Classic Mason white"

Mark in Rye, NY

"Nicer oxford than the traditional heavy oxford"

Brian in Westwood, NJ

"Fabric is an easy maintenance material I like my shirts pressed well and this fabric achieves this well also a nice feel that stays in shape all day"

Peter in Chilliwack, BC

"Good clean white crisp fabric"

James in New York, NY

"uncomfortable and heavy fabric that isn't very breathable."

Imran in Pasadena, CA

"I am very pleased with this shirt as I originally bought a heavy weight white shirt and was able to return it and get this medium weight shirt. When I was first buying, I didn't know what weight I would like best. I thought it would be heavy, but I like medium better. Only thing at $140.00 it is a bit pricey. It …is an oxford, so it does have a bit of a rough feel, but that is to be expected. I also bought an 120s 3-Ply white shirt that is smoother (dressier) which I like even better."

Robert in Wilmington, DE

"Great soft Oxford. Slightly more sheeny than a casual one."

Tarik in London,

"Good value. Slightly more transparent than I thought."

Kevin in Mount Washington, MD

"This is my go-to for work shirts. It is an effortless choice - the color is perfect for an OCBD, the price is right, the texture is classic, and it softens beautifully with age."

Matthew in Scarsdale, NY

"Great Oxford."

Christopher in SANTA MONICA, CA

"Feels a bit formal at first but takes on a more casual air after a few washes"

Robert in Monroe Township, NJ

"Very stiff with almost no "give." After 6 months of wear it hasn't softened much."

Scott in PHILA, PA

"classic oxford"

Geoffrey in New York, NY

"Not too heavy, not too light. On point."

Gibson in San Antonio, TX

"Great expectations and feels promising."

Mikael in Helsinki,

"Love these TM oxfords!"

Chris in Houston, TX

"Lighter than the heavy oxford fabric, heavy enough it drapes well. Dressy enough with a tiny bit of sheen that it can be worn with a suit. Sturdy and textured enough it can be worn with jeans. An absolute wardrobe staple all year round."

Thomas in CINCINNATI, OH

"Ideal oxford weight and weave. It strikes the perfect balance between heavy and the fine Italian oxfords. There's a slight shine which makes it easy to dress up, but does not limit casual wear."

Courtney in SAMMAMISH, WA

"Smooth, beautiful and flawless fabric. A fabric to take your Oxfords to the next level."

Simon in London,

"not crisp enough for a white shirt"

Robert in Franklin, MI

"Lovely shirt. Drapes nicely, few wrinkles."

Thomas in Anchorage, AK
FAQs
How do I get started?

First, welcome to Proper Cloth. We specialize in custom dress shirts, suits, jackets and pants.

The first step would be to create a size using our Smart Size Quiz. We'll use your answers and data from thousands of satisfied customers to generate custom dress shirt sizes in your account.

To order, you can browse our gallery of curated, pre-styled options and purchase them, made to order in your custom size (and style, just click 'Customize' to modify).

Or

You can use our Design-A-Shirt tool to create a custom designed shirt from scratch, selecting the fabric and all style details (collar, pocket, buttons, etc), before applying your custom size! We highly recommend only getting one shirt to start so we can lock down the Perfect Fit (Guaranteed!).
How long does it take to have a custom shirt made?

Standard finish, casual wash, and non-iron shirts generally take 12 to 14 days to produce and deliver. In all cases, the promised delivery date range at checkout should be accurate (if not slightly conservative). Click here to see our typical delivery times based on product.

Orders including shirts with any style of Mother of Pearl buttons must undergo special Fish and Wildlife inspections that may cause delays. For this reason, the expected delivery date range will be extended by an additional 14 days.
Can I change the collar or cuff style? Can I add a pocket? Short sleeves? etc.

As a made-to-measure shirtmaker, we offer a wide variety of style features. Proper Cloth shirts can be styled with any of our 30+ different collar styles, 12 different cuff styles, and one of our 9 different pocket options can absolutely be added.

Just click the 'Customize' button next to any of our pre-designed, photographed shirts to edit the design however you wish!

Short Sleeve shirts can be ordered by specifying as such under the Cuff/Sleeve section of the Design-A-Shirt tool.
Do you offer rush delivery?

Rush delivery is not available for custom made products. With ready-to-wear and stocked products, we have a little more flexibility.
Still have a question? Get in touch
Ready to create your custom shirt size?
Answer 10 easy questions about your body and fit preference to create a custom size.
Our Perfect Fit Guarantee
If you're not entirely happy with the fit of your custom shirt (or anything else about the shirt) you can return it to us for a complimentary remake in a new size or style. We excel at making remakes quick and hassle-free. If remaking the shirt doesn't suit you, you can also return the shirt for a full refund.