Reda Light Slate Melange Merino Wool
$175
Select Shirt Size
Collar
i
Don't worry about shrinkage — we'll account for that automatically based on fabric choice. You can fine-tune your collar size down to 0.1" or adjust any of the 16 other customizable size parameters when you create a custom size.
Sleeve
i
Sleeve length is measured from the center back to the edge of the shoulder and down to the end of the cuff. Fine-tune your sleeve length down to 0.1" or adjust any of the 16 other customizable size parameters when you create a custom size.
Fit
i
Slim Fit will be nicely fitted, yet comfortable. Super Slim Fit is for those that prefer a particularly trim fit and are not bothered by slight tightness or limited range of motion. Classic Fit is a more generous, roomy fit that won't hug the body closely.
Shirt Style Details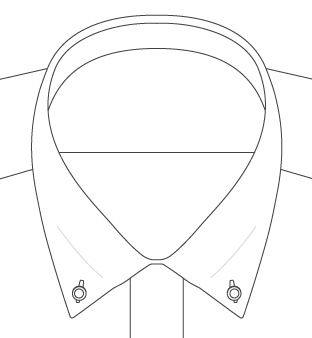 President Button Down Collar
A classic button down collar with a modern, business-appropriate appeal.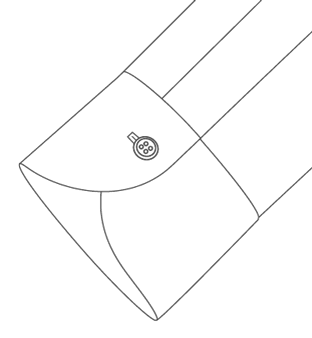 Long One Button Cuff
A slightly longer version of our one button barrel cuff. Fused. Great for for guys with longer arms.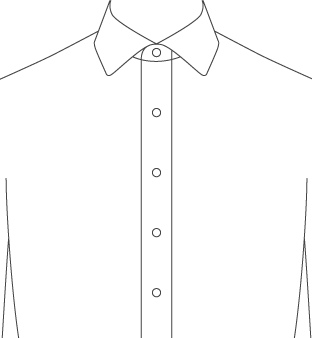 Front Placket, No Pocket
A slightly stiff, fused interlining runs down the front of the shirt behind the buttons for a crisp and structured look.
Buttons

Slate Horn Buttons i

Unique slate blue button that pairs well with dark, casual fabrics. Made from a durable faux-horn.

Bottom Hem

Rounded i

A 2" curved front and back shirttail hem with reinforced side seam gussets.
Change any of these shirt details, add a monogram, chest pocket, and more by customizing this shirt.
Fabric Info
Fabric Description
Forget everything you thought you knew about wool. Our merino wool shirts are lightweight, comfortable, and refined, and feature astonishing natural performance. They're extremely wrinkle and odor resistant, resilient, and an amazing temperature regulator, which means that they're also super easy to care for, can be worn multiple times between washes, are incredibly durable, and will help keep you cool in the heat and warm in the cold. Woven by the wool masters at Reda, this beautiful S120s 2-ply light slate melange gives us elevated chambray vibes, and can be worn casually or dressed up. Learn more about our Merino Wool Shirts here.
Recommended Styling: Try it with our President Spread collar for a dressier looking shirt, or one of our soft collars, like our Soft Franklin Spread, for a casual look.
Color & Pattern

Performance
4.85 / 5 Average rating
Recommended by 98%.
"Great color. Fairly lightweight."

Henry in Chicago, IL

"Love this fabric! It drapes perfectly."

Marcus in Chandler, AZ

"The entire Reda Merino Woll line is fabulous. Really excellent dress shirts with character. Lightweight but hold a press and look great at the end of a long day."

Marte in Mililani, HI

"I want to see how it holds up to washing but seems great"

Addison in Brooklyn, NY

"Has a sophisticated look and feel for dresser occasions yet comfortable and versatile for casual wear."

Jerry in Daniel Island, SC

"Color could be described as a slightly dark blue oxford shirt. In any case I love the way it looks with white buttons."

Ryota in Meguro City, Tokyo

"Soft and wrinkle resistant fabric material."

Joko in Nashua, NH

"great"

Giles in Newberry, FL

"Almost stately in tone, so very comfortable to wear."

Glen in GREENEVILLE, TN

"This darker Merino wool fabric is my new favorite shirt for work or going out. Very durable, high quality fabric. I got a stain on it, and it came out with a delicate cold water wash."

Leeor in Northampton, MA

"This fabric is excellent - however it is a little shinier than I expected"

Ian in Faribault, MN

"Love the feel of these shirts."

Jan in Toronto, ON

"Great wrinkle resistance compared to any cotton you can find in a department store. This shirt stayed looking great all day. Easy to iron, dries fast, and is breathable. I am looking forward to seeing how this does when it gets warmer out."

Ryan in Ridgecrest, CA

"It's a beautiful fabric I didn't realize you could make a shirt out of Marino wool."

Brett in Cotati, CA

"Beautiful fabric and color."

Jeffrey in Waxhaw, NC

"Great design"

Ayman in Springfield Gardens, NY

"Super comfortable."

Joshua in Raleigh, NC

"This is a special fabric. It is a brilliant modern fabric that takes the place of the classic Viyella fabric that I grew up with. Being wool, it stays warm when wet. But in a town setting it just looks great, and feels great. Soft and wonderful to wear."

Thomas in St. David Ridge, NB

"Classy, versatile, and amazing naturally wrinkle resistance."

Ryan in Ponte Vedra, FL

"It wasn't quite as well constructed as I expected. But overall comfortable and fits well. Although I ordered to very similar pants - same color and variations on the same style - and one sets legs were clearly an inch longer than the other."

Daniel in CHERRY HILL, NJ

"Gorgeous, although the collar is a little stiff"

Jesse in New York, NY

"This is a great blue, and I wear blue often"

John in Orlando, FL

"the shirt still has packing creases - because it is wool I have not attempted to iron this - can it be steamed?"

Peter in Sydney, NSW

"Really good!"

Adolfo in ATLANTA, GA

"Love the Merino wool. It's the only material I buy anymore."

Kenneth in Carmichael, CA

"Love these merino wool shirts."

Kevin in W Haven, CT

"not quite as opaque as i had thought it would be. not bad of course. The wool is very comfortable"

AARON in Canton, MO

"This fabric is AMAZINGLY beautiful and comortable. It looks fantastic with a tie or without. It laundered like a dream. I would like to order another is a different color at some point."

Jane in Charlotte, VT

"The fabric looks really nice and the shirt both appeared to be conservative but still have style and standout in a good way. The fabric will wrinkle and requires ironing. It's more wrinkle resistant than non-iron."

Eric in BOSTON, MA

"This is a definite upgrade over cotton for a dress shirt, and in my opinion well worth the price premium."

Patrick in Hoover, AL

"The cloth is fantastic. I really like the look and feel of the shirt."

Jeffrey in LONG BEACH, CA

"Very nice"

Douglas in Houston, TX

"Beautiful and soft fabric. Very comfortable"

Christian in Fstrvl Trvose, PA

"This wool fabric from Red is a new favorite. I have two and will be looking to acquire more. So easy to wear. Wrinkles little. Very luxurious look and feel. I recommend it highly."

Brent in JOLIET, IL

"This fabric never wrinkles. I had mine folded and packed for four days in a suit case, took it out and wore it to NYE dinner and it looked smart and sharp without the first hint of a wrinkle. I have the blue glen plaid in this fabric also. My favorite shirt with a suit and tie. super light weight fabric, lays perfectly…, lovely hand, unbeatable."

John in Saint Paul, MN

"Great"

Brian in Foxboro, MA

"Very nice."

Gautam in Paramus, NJ

"Soft and comfortable"

Richard in Old Westbury, NY

"Clean, sleek and elegant"

Douglas in Skillman, NJ

"The fabric was everything advertised and more. Very high quality."

Thomas in ROCHESTER, NY

"Great fabric that looks good all day."

Kent in CHARLOTTE, NC

"Non iron would be handy"

John in Sydney, NSW

"Great fabric…feels soft and wrinkle free. Really like it. Matched perfectly with my new sports jacket. Lots of compliments."

ADAM T in HAMILTON, OH

"I really love the merino wool fabric. These are my favorite shirts."

Jay in Libertyville, IL

"Good for travel."

Richard in Prescott, AZ

"The colour is amazing and the fabric feels extremely comfortable."

Steve in Nanaimo, BC

"very soft and well made"

Jeet in West Bloomfield, MI

"Excellent materials"

FARES in Springfield Gardens, NY

"Perfect travel shirt."

Chandra in Palo Alto, CA

"Light, comfortable, and wrinkle-resistant."

Andrew in New York, NY

"Luxurious high-quality fabric. Looks great and I love the depth of color and soft texture. Super resistant to wrinkles. Could even get away with ironing."

Jason in Washington Crossing, PA

"Looks super with a variety of ties"

Gregory in Federal Way, WA

"Nice variety"

Ian in La Salle, Manitoba

"Great shirt"

Quinn in BOULDER, CO

"This is one of the most comfortable fabrics I have ever worn. A smooth soft hand. It is the second shirt for me with this fabric I like it so much."

Kurt in BOISE, ID

"This is a really nice fabric. It's expensive, but it's super comfortable and drapes really well."

Robert in Juneau, AK

"Love merino. But does require special washing."

Kevin in Auckland,

"Soft and breathable. Nice shirt for the summer/spring"

Sergio in Oak Ridge, NC

"My first Reda shirt and the fabric feels fantastic."

David in Churchill, Ontario

"very nice shirt"

william in PASADENA, CA

"so sharp"

Jeremy in PHILADELPHIA, PA

"Very good, high quality fabric."

joel in Monrovia, CA

"Really soft fabric"

Eli in New York, NY

"I was surprised that i strongly prefer wool shirts now"

Joe in Littleton, CO

"Lightweight and cool feeling"

chris in Rehoboth Beach, DE

"Very sophisticated shirt; looks fantastic with a light colored jacket"

Michael in NEW YORK, NY

"As this is my first merino wool shirt, I have to say it is great. I didn't know what to expect as I've only owned merino wool sweaters in the past. It's lightweight, yet seems like it will also be warm enough for the winter."

Matt in Valley, NS

"I will be ordering more of these Reda shirts. They look very sharp. It's surprising one can make merino look so professional."

Dustin in Squamish, BC

"So nice. Beautiful blue color. Luxurious feel. Very versatile. Needs only touchup ironing if allowed to air dry."

Paul in Madison, WI

"Comfy"

David B in Miami, FL

"Lovely shirt for travel - fights the stank and handles wrinkles fairly well. The color looks a bit more gray in person."

Ian in Pittsburgh, PA

"For me merino wool from Italy is just the best fabric for shirts"

JAIME in MIAMI, FL

"BEAUTIFUL color!"

Hratch in San Francisco, CA

"Comfortable to wear, even in the summer heat. Does get a few wrinkles but nothing major."

Oliver in Graz,

"Haven't worn this one yet... but I'm looking forward to doing so."

Randy in Toronto, ONTARIO

"Merino wool is king."

Preston in East Cambridge, MA

"Great color and feel. Thought the wool would be itchy - not the case"

Jeremiah in SCOTTSDALE, AZ

"Great color and texture. Soft, supple, and feels great even in in summer."

David in Roy, WA

"Wool shirts are surprisingly an amazing comfortable material and maintain their shape and color through many cleanings."

James in New York, NY

"The color on this is ridiculously nice!"

Bob in Miami, FL

"Breathable and beautiful."

Kevin in AUSTIN, TX

"Amazingly soft merino fabric. Feels much better than an oxford and also is temperature regulating."

Ritik in New York, NY

"Summer weight wool, very well-made. If you haven't tried tropical weight wool for warm weather, check this out. I had a loose casual shirt made for summer in Honolulu, where I live, and this fabric works wonderfully. The ultra long staple of merino wool allows for a lightness comparable to silk, but with the drape an…d durability of wool."

John Robert in Honolulu, HI

"I love these Merino fabrics. Very unique feel and very comfortable!"

Tobias in Eisenstadt, Eisenstadt

"Smooth on the skin. Ideal for the summer."

Markus in Wien, Vienna

"Great fabric but I have it set up as a business shirt and for me dark cloth does not work."

Mark in Double Bay, NSW

"Fabric was great and would definitely recommend this shirt"

Sean in CHICAGO, IL

"Love the Merino Wool. Light weight and comfortable. Travels well with minimal wrinkling."

Eddy in San Marcos, CA

↓

Rating Breakdown

Color & Pattern

Performance

No, would not recommend

"a littler too blousey... wish it was better fitted...does it come in other colors?"

Jeffrey in VIENNA, VA

"Amazing! I have been ordering from proper cloth for years and this is my favorite shirt to date."

Todd in Valparaiso, IN

"THIS FABRIC IS AWESOME. TOTALLY RECOMMEND. Extremely comfortable, and feels luxurious and premium while still casual and not pretentious. Dries quickly and barely wrinkles. Can't recommend highly enough."

Keith in Minneapolis, MN

"Beautiful lightweight fabric that holds up well to wrinkles. Great with light pants and sure to earn you a few compliments"

Joe in Hinsdale, IL

"Great to see light blue merino wool, a biz and casual classic"

Jeremy in New York, NY

"Great"

Kumar in Hoboken, NJ

"Great fabric, looks good dressed up or dressed down."

Dave in Riverview, FL

"I think this is a great value. I love the quality of the fabric; it has the durability of no-iron fabric without the inexpensive feel. Very substantial cloth. Material is not quite as comfortable as I would like (but it's not uncomfortable either - it is wool after all). I enjoy several of these shirts."

Caleb in Granite Bay, CA

"Fantastic merino wool shirt! BIG FAN! Color a little dark so something a little lighter might also be great!"

Alessandro in Kawasaki, Kanagawa

"Beautiful looking fabric, but the wool is a little itchy and scratchy against bare skin."

ronald in New York, NY

"Love this fabric. Maybe a bit more delicate than a thick cotton but looks, feels, and drapes much nicer!"

Brian in PRINCETON, NJ

↓

Rating Breakdown

Color & Pattern

Performance

No, would not recommend

"Took a chance on a merino shirt. As usual for me, the lanolin smell of wet wool bothers me in the rain or when I sweat. Haven't been able to wear it again."

Thomas in NEW ORLEANS, LA
FAQs
How do I get started?

First, welcome to Proper Cloth. We specialize in custom dress shirts, suits, jackets and pants.

The first step would be to create a size using our Smart Size Quiz. We'll use your answers and data from thousands of satisfied customers to generate custom dress shirt sizes in your account.

To order, you can browse our gallery of curated, pre-styled options and purchase them, made to order in your custom size (and style, just click 'Customize' to modify).

Or

You can use our Design-A-Shirt tool to create a custom designed shirt from scratch, selecting the fabric and all style details (collar, pocket, buttons, etc), before applying your custom size! We highly recommend only getting one shirt to start so we can lock down the Perfect Fit (Guaranteed!).
How long does it take to have a custom shirt made?

Standard finish, casual wash, and non-iron shirts generally take 12 to 14 days to produce and deliver. In all cases, the promised delivery date range at checkout should be accurate (if not slightly conservative). Click here to see our typical delivery times based on product.

Orders including shirts with any style of Mother of Pearl buttons must undergo special Fish and Wildlife inspections that may cause delays. For this reason, the expected delivery date range will be extended by an additional 14 days.
Can I change the collar or cuff style? Can I add a pocket? Short sleeves? etc.

As a made-to-measure shirtmaker, we offer a wide variety of style features. Proper Cloth shirts can be styled with any of our 30+ different collar styles, 12 different cuff styles, and one of our 9 different pocket options can absolutely be added.

Just click the 'Customize' button next to any of our pre-designed, photographed shirts to edit the design however you wish!

Short Sleeve shirts can be ordered by specifying as such under the Cuff/Sleeve section of the Design-A-Shirt tool.
Do you offer rush delivery?

Rush delivery is not available for custom made products. With ready-to-wear and stocked products, we have a little more flexibility.
Still have a question? Get in touch or start a chat
Ready to create your custom shirt size?
Answer 10 easy questions about your body and fit preference to create a custom size.
Our Perfect Fit Guarantee
If you're not entirely happy with the fit of your custom shirt (or anything else about the shirt) you can return it to us for a complimentary remake in a new size or style. We excel at making remakes quick and hassle-free. If remaking the shirt doesn't suit you, you can also return the shirt for a full refund.