Reda Light Grey Melange Merino Wool
$175
Select Shirt Size
Collar
i
Don't worry about shrinkage — we'll account for that automatically based on fabric choice. You can fine-tune your collar size down to 0.1" or adjust any of the 16 other customizable size parameters when you create a custom size.
Sleeve
i
Sleeve length is measured from the center back to the edge of the shoulder and down to the end of the cuff. Fine-tune your sleeve length down to 0.1" or adjust any of the 16 other customizable size parameters when you create a custom size.
Fit
i
Slim Fit will be nicely fitted, yet comfortable. Super Slim Fit is for those that prefer a particularly trim fit and are not bothered by slight tightness or limited range of motion. Classic Fit is a more generous, roomy fit that won't hug the body closely.
Shirt Style Details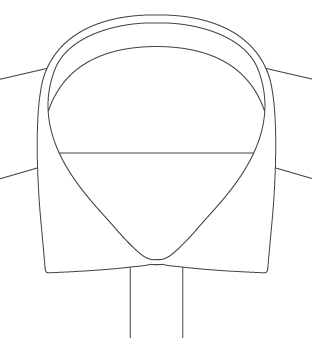 President Spread Collar
Our new and improved version of our most popular collar. We designed this to be a truly premium modern spread collar with timeless proportions.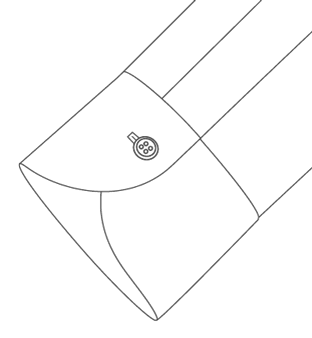 Long One Button Cuff
A slightly longer version of our one button barrel cuff. Fused. Great for for guys with longer arms.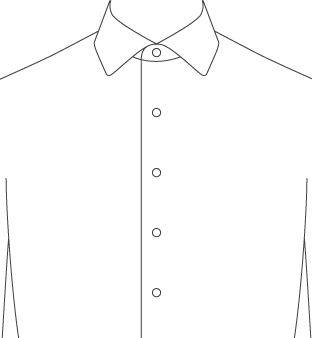 No Placket, No Pocket
The front of the shirt simply folds back on itself for a cleaner yet less structured look.
Buttons

Roma Buttons i

A beautiful off-white faux mother-of-pearl button. Made from a high quality plastic resin. Very durable.

Bottom Hem

Rounded i

A 2" curved front and back shirttail hem with reinforced side seam gussets.
Change any of these shirt details, add a monogram, chest pocket, and more by customizing this shirt.
Fabric Info
Fabric Description
When most guys think of wool shirts, they think of itchy, heavyweight flannels for the wintertime. Our merino wool shirts are something entirely different. They're made using an innovative wool shirting fabric woven by Reda in Italy. This S120s 2-ply Australian merino wool is incredibly fine at 17.5 micron, completely machine washable, and has natural stretch. By its nature, merino wool is more resistant to wrinkles and odors, is more resilient, and is better at regulating temperature than cotton is. This means that our 100% merino wool shirts are easy to care for, can be worn multiple times without picking up body odors, are incredibly durable, and will help keep you cool in the heat and warm in the cold. Learn more about our Merino Wool Shirts here.
This beautiful grey merino has incredible color variation and depth with just a touch of sheen. Try it with our President Spread collar for a dressier looking shirt or one of our soft collars for a casual vibe.
Color & Pattern

Performance
4.82 / 5 Average rating
Recommended by 95%.
"Love the texture and depth of this shirt. Washes very well and never gets smelly due to the 100% merino. Very light weight, can definitely be worn through the summer."

Jeremy in Garnet Valley, PA

"This fabric needs some work, I'd say. Not at the same level as the others. A bit slippery feeling."

Anthony in Toronto, ON

"This fabric is simply amazing. Stunningly beautiful, super soft, and incredibly comfortable! My favorite shirt!"

Brett in ASHEVILLE, NC

"Living in a warmer climate it has great breathability and moisture wicking properties great Low maintenance features"

James in SAN DIEGO, CA

"Very comfortable"

Jacob in Indiana, PA

"Clean gray shirt that has nice texture and doesn't seem like wool"

Keith in San Carlos, CA

"Great weight, light, perfectly tailored"

Robert in Pawleys Island, SC

"These Merino Wool shirts are by far the most luxurious shirts I've ever owned"

Brent in Calgary, Alberta

"Very thin, luxurious material."

Zac in STERLING, VA

"Never thought melange patterns would work so well on casual shirts!"

Ryota in Meguro City, Tokyo

"Reda Merino Wool continues to be the ideal fabric for me. Great opacity, but still lightweight - due to its construction, it works well in cooler environments and keeps me warm, while its breathability helps keep me cool in warmer environments. Drapes nicely and looks great."

Neal in HOUSTON, TX

"This is a definite upgrade over cotton for a dress shirt, and in my opinion well worth the price premium."

Patrick in Hoover, AL

"Good"

Douglas in Houston, TX

"I really love the merino wool fabric. These are my favorite shirts."

Jay in Libertyville, IL

"Very elegant fabric. Looks great."

Santo in Montvale, NJ

"Interesting color. Unbelievably comfortable and sharp looking."

Joshua in Raleigh, NC

"Big fan of the Merino Wool, my new favorite material. Light weight, comfortable and amazingly wrinkle free!"

Eddy in San Marcos, CA

"Gorgeous fit, feel, temperature control. Absolute best."

Amer in NEW YORK, NY

"Soft and luxurious fabric. Well made. Super resistant to wrinkles to the point that I haven't had to iron it."

Jason in Washington Crossing, PA

"I love the way this fabric drapes and feels."

Scott in San Diego, CA

"Love merino. Requires special washing instructions."

Kevin in Auckland,

"Color turned out fantastic, and the material feels wonderful. You can tell that it is a higher quality when you see and feel the fabric."

John in Liberty Township, OH

"I love these Merino wool shirts. I have 5 and will be purchasing more. They need to add more options as I am running out of fabric choices!! I wash on gentle, dry on gentle and they come out of the dryer perfect every time. No wrinkles at all and they do not wrinkle during the day. Plus the benefit of wool is you …do not have to wash the shirt every time you wear it. The fabric is thin so I am hoping these shirts hold up over the long term. So far no issues."

Kevin in New Boston, NH

"Super oll!!!!!!"

Pavlo in Mainz,

"Lighter color than it appears! Beware if you think it's somewhere between light and dark. It's pretty light. As per the name, I suppose!"

Nick in Southampton, NY

"The wool fabric is my new favorite. Nice addition to my wardrobe for a more dressed up look."

Oleg in Tenafly, NJ

"Great material"

david in SYRACUSE, NY

"Looks great"

Ryan in Ponte Vedra, FL

"Great fabric."

John in Fargo, ND

"Solid work shirt"

Richard in Westlake Village, CA

"Stunning look and feel to this material"

Joe in Bury St Edmunds, Suffolk

"It is nicer than I expected. I would ld like a larger color selection."

Joseph in Phila, PA

"Very soft with a subtle pattern that makes the shirt different and attention grabbing."

Kris in Saskatoon, Saskatchewan

"Color is as expected, and wool is a miracle fabric, able to both cool and warm depending on the weather."

Brandon in SAN JOSE, CA

"Nice"

Jason in Caldwell, NJ

"Excellent"

Dan in Saint Joseph, MI

"Perfect"

neil in Newport Beach, CA

"Didn't love the pattern, quality of linen seemed poor."

Keith in BERKELEY, CA

"Great fabric. It's lightweight and cool to the touch. Looking forward to buying more wool shirts."

Christopher in Long Island City, NY

"Workhorse type shirt"

David in Elkridge, MD

"Light and breathable. Not what I expected from wool. Much better at resisting wrinkles than cotton or blend fabrics."

Chris in Victoria, British Columbia

""

James in Winnipeg, Manitoba

"Very thin and fancy. Easily stains."

Grant in Tokyo,

"The merino wool collection is the best. This light grey fabric looks and feels great."

Paul in Cypress, TX

"Cool fabric. Little to no ironing needed. Comfortable, light, but certainly not cheap. Very happy with this purchase."

Ryan in DENVER, CO

"Very comfortable"

Mufaddal in Porter Ranch, CA

"I love this color of this."

Bob in Miami, FL

"This shirt is more of a dress shirt than I expected, and feels a bit thin and rigid to me. The overall look is polished, buttoned-down, and sort of unremarkable otherwise. The shirt is probably best paired with a sweater, coat, or tie rather than as a stand-alone shirt."

Dan in Seattle, WA

"Excellent for tropical weight uses. I will wear this in Honolulu for workdays in the office ."

John Robert in Honolulu, HI

"The pattern and texture helps this fabric straddle the line between more casual and more formal. The color is a good neutral that pairs well with pretty much anything and the pattern and texture make it more interesting than a solid, gray shirt."

Frederick in Seattle, WA

"Care of the fabric is tricky, but the feel is worth it."

Richard in Harrisburg, PA

"Excellent"

Merredith in MIAMI, FL

"At first I was concerned about the cost; $175 for a dress shirt is steep. But I got it in a soft president spread collar with rounded double-button cuffs so I can style it dressed up or dressed down. The texture and color is unparalleled. If you want a grey shirt, look no further."

Jonathon in IRVINE, CA

"Love this light weight wool. A great alternative to cotton. Looks super sharp under a blazer or sport coat, nice and crisp."

MICHAEL in PHILA, PA

"Softer after the first wash and press, no issues with daily wear"

Greg in Sierra Vista, AZ

"This wool fabric is surprisingly soft and comfortable."

Rick in Elmhurst, IL

"Good everyday shirt"

Vlad in Englewood, NJ

"Very light weight beautiful light grey fabric that is very classy, layers well"

Jesse in Louisville, KY

"fabric is soft, stylish, and sharp looking"

Noel in Airmont, NY

"Another great fabric from PC. the color is great and goes perfectly with blue pants/jeans and can be wore to the office and/or casual settings. i recommend it"

stephen in Manly, NSW

"Magnificently soft and lightweight."

Dennis in New York, NY

"Slightly darker than what it appears in the picture."

Greg in West Newton, MA

"Best winter shirt I own. Wear it with everything, and it's the perfect antidote to below freezing weather."

David in Dover, DE

"This is the nicest shirt I've owned. No shock, it feels amazing - soft beyond words - and the weight of it makes it useful year-round."

Taylor in ARLINGTON, TX

"Extremely soft & silky."

GLENN in Manteca, CA

"First time with this type of fabric, does not wrinkle and looks great. Has an unexpected sheen to it that is luxurious"

Charles in Villanova, PA

"Love the merinos!!"

Douglas in Oakland, CA

"Classy, timeless, wool is the best."

Alan in Tulsa, OK

"Thin with good opacity, comfortable through wide range of temperatures and humid conditions. Not surprisingly, the material seems to tear easily."

Gary in Arlington, VA

"super-light wool is comfortable in a wide temperature range"

Ralph in Santa Cruz, CA

"Perfect Friday shirt"

Cressman in Jupiter, FL

"The fabric feels very soft and looks very luxurious. It is not as wrinkle free as I expected but does well simply hang drying after a wash. I am curious to see how long it lasts after long use."

David in Menasha, WI

"This kind of fabric is why you order at Proper Cloth. The feel is just amazing!"

Pieter in Winksele, Flemish Region

"I can't say enough good things about this material."

Jack in Clearfield, UT

"I've gotten many comments about the color of this shirt. The drape is luxurious and the comfort is definitely there for a wool shirt."

Troy in WASHINGTON, DC

"Nice"

gary in Irvington, NY

"I am wearing it right now. Love it."

Andrew in SAN JOSE, CA

"I really wanted to love this Light Grey Melange Merino Wool to wear during summer, but once I start to sweat a little it just doesn't feel great on my skin as Oxford or other cotton fabrics"

Michael in NEW YORK, NY

"Great quality, nothing is better than merino wool!!"

Markus in Oberdorf SO, SO

"Great texture!"

Joshua in Omaha, NE

"Looks great, comfortable, light, breathable, great luxurious color. But the smell of the merino wool after wash or when sweating, could not handle it so returned it. Also, when sweating, it's not a gradual sweat look like other shirts show but it's like water streaks down the shirt which I didn't like."

John in LOS ANGELES, CA

"Nice winter fabric. Reda wool is great."

Stephen H B in LeClaire, IA

"Thus far, has lived up to its billing. Really like the light grey color."

Max in NEW YORK, NY

"Fabric had advertised that it "keeps you cool" in the summer, but I find it warmer than my other shirts. Otherwise it's a good fabric"

Alec in CHICAGO, IL

"Soft, Light and feels good"

Kevin in Knoxville, TN

"Beautiful light fabric"

Shanna in Santa Ana, CA

"Love this shirt."

Jim in Springfield, IL

"Another mega hit. Merino wool is THE FABRIC to choose."

Nickalus in Hiram, GA

"2nd Merino wool shirt from your company. Looks sharp, launders well (hang to dry, BTW), and wrinkles shake off."

James in Hollidaysburg, PA

"High quality material, expect it to be a little stiff on the first couple of wears."

Dylan in DAVENPORT, IA

"Live the colour and luxury feel of this material"

Anthony in London, London

"Nice fabric."

Joseph in Syosset, NY

"Nice looking but thinner than I realized it would be"

David in PORTLAND, OR

"Great color and feel"

Simon in Mountain View, CA

"The grey looked somehow flatter in person, and the sleeves and length shrunk more than expected. The feel was nice though"

Matthew in Lakewood, CA

"This fabric is fantastic. Feels great, looks great, drapes extremely well, doesn't get wrinkled, very breathable, suitable for four season wear."

James in Boonton, NJ

"Proper Cloth has a history of delivering an optimal product."

Anthony in BEAVERTON, OR

"this is my 2nd merino wool shirt. cant believe its wool - its so amazingly cool and breathable. love it."

David in Vancouver, BC

"This wool shirt is super comfortable even in summer."

J in Breakfast Point, NSW

"Very fine fabric and nice and light should be very comfortable as a summer shirt."

Terry in Bloomington, IL
FAQs
How do I get started?

First, welcome to Proper Cloth. We specialize in custom dress shirts, suits, jackets and pants.

The first step would be to create a size using our Smart Size Quiz. We'll use your answers and data from thousands of satisfied customers to generate custom dress shirt sizes in your account.

To order, you can browse our gallery of curated, pre-styled options and purchase them, made to order in your custom size (and style, just click 'Customize' to modify).

Or

You can use our Design-A-Shirt tool to create a custom designed shirt from scratch, selecting the fabric and all style details (collar, pocket, buttons, etc), before applying your custom size! We highly recommend only getting one shirt to start so we can lock down the Perfect Fit (Guaranteed!).
How long does it take to have a custom shirt made?

Standard finish, casual wash, and non-iron shirts generally take 12 to 14 days to produce and deliver. In all cases, the promised delivery date range at checkout should be accurate (if not slightly conservative). Click here to see our typical delivery times based on product.

Orders including shirts with any style of Mother of Pearl buttons must undergo special Fish and Wildlife inspections that may cause delays. For this reason, the expected delivery date range will be extended by an additional 14 days.
Can I change the collar or cuff style? Can I add a pocket? Short sleeves? etc.

As a made-to-measure shirtmaker, we offer a wide variety of style features. Proper Cloth shirts can be styled with any of our 30+ different collar styles, 12 different cuff styles, and one of our 9 different pocket options can absolutely be added.

Just click the 'Customize' button next to any of our pre-designed, photographed shirts to edit the design however you wish!

Short Sleeve shirts can be ordered by specifying as such under the Cuff/Sleeve section of the Design-A-Shirt tool.
Do you make shirts that can be worn untucked?
How do I order a short sleeve shirt?
Do you offer rush delivery?

Rush delivery is not available for custom made products. With ready-to-wear and stocked products, we have a little more flexibility.
Still have a question? Get in touch or start a chat
Ready to create your custom shirt size?
Answer 10 easy questions about your body and fit preference to create a custom size.
Our Perfect Fit Guarantee
If you're not entirely happy with the fit of your custom shirt (or anything else about the shirt) you can return it to us for a complimentary remake in a new size or style. We excel at making remakes quick and hassle-free. If remaking the shirt doesn't suit you, you can also return the shirt for a full refund.