Reda Light Blue Merino Wool
$175
Select Shirt Size
Collar
i
Don't worry about shrinkage — we'll account for that automatically based on fabric choice. You can fine-tune your collar size down to 0.1" or adjust any of the 16 other customizable size parameters when you create a custom size.
Sleeve
i
Sleeve length is measured from the center back to the edge of the shoulder and down to the end of the cuff. Fine-tune your sleeve length down to 0.1" or adjust any of the 16 other customizable size parameters when you create a custom size.
Fit
i
Slim Fit will be nicely fitted, yet comfortable. Super Slim Fit is for those that prefer a particularly trim fit and are not bothered by slight tightness or limited range of motion. Classic Fit is a more generous, roomy fit that won't hug the body closely.
Shirt Style Details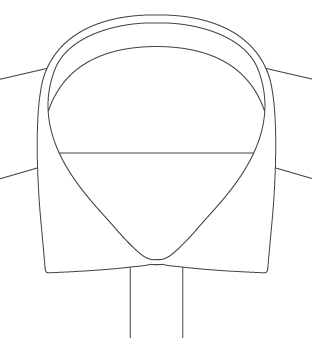 President Spread Collar
Our new and improved version of our most popular collar. We designed this to be a truly premium modern spread collar with timeless proportions.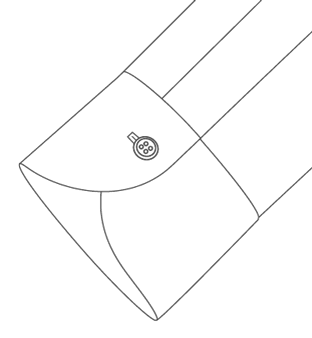 Long One Button Cuff
A slightly longer version of our one button barrel cuff. Fused. Great for for guys with longer arms.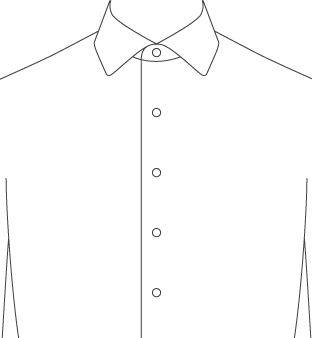 No Placket, No Pocket
The front of the shirt simply folds back on itself for a cleaner yet less structured look.
Buttons

Roma Buttons i

A beautiful off-white faux mother-of-pearl button. Made from a high quality plastic resin. Very durable.

Bottom Hem

Rounded i

A 2" curved front and back shirttail hem with reinforced side seam gussets.
Change any of these shirt details, add a monogram, chest pocket, and more by customizing this shirt.
Fabric Info
Fabric Description
Forget everything you thought you knew about wool.
Our merino wool shirts are lightweight, comfortable, and refined, and feature astonishing natural performance. They're extremely wrinkle and odor resistant, resilient, and an amazing temperature regulator, which means that they're also super easy to care for, can be worn multiple times between washes, are incredibly durable, and will help keep you cool in the heat and warm in the cold. It's very difficult to achieve light colors with merino wool fabric, and the wool masters at Reda have developed this beautiful S120s 2-ply light blue option exclusively for us. It opens up a new world of merino wool styling possibilities. Learn more about our Merino Wool Shirts here.
Recommended Styling:Try it with our President Spread 3 collar for a dressier looking shirt, or one of our soft collars, like our Soft Franklin Spread, for a casual vibe. Either way, go without a placket.
Color & Pattern

Performance
4.66 / 5 Average rating
Recommended by 87%.
"Lightweight and breathable."

Chris in ROCHESTER, MN

"Love the fabric, really dislike the color"

Colin in GREENWICH, CT

"The fabric is very comfortable, and I sweat less warning merino because it breaths more. The color is brighter / more vibrant in person compared with the photographs. Close to Robbin's Egg."

Michael in New York, NY

"Excellent quality and fit"

Nicholas in West End, QLD

"First class material"

Anthony in Toronto, ON

"This Reda plain weave isn't as impressive as the patterns I've ordered. It may be that the solid, even color just isn't as suitable to merino."

Thomas in MINNEAPOLIS, MN

"I'm a huge fan of the Merino wool fabrics from Proper Cloth, and the light blue is no exception. I've ordered multiple!"

David in Lewisville, TX

"Beautiful fabric, regulates temps well and virtually no maintenance. Perfect shirt."

Michael in Cameron Park, CA

"I love Proper Cloth's merino wool shirts! This is my third one. Just hand it up overnight and then you can wear it again the next day."

Jared in WASHINGTON, DC

"A beautiful, super soft and comfortable fabric with a nice drape."

Dan in New York, NY

"Looks cheap"

Yifei in Weehawken, NJ

"Wonderfully."

Alan in Tulsa, OK

"The merino wool has a very luxurious feel; in this color it is a perfect business shirt."

Glen in GREENEVILLE, TN

"Excellent fit and feel super soft on skin."

Paul in Brewster, NY

"I was disappointed that the color was considerably off from the pictures. This isn't a light blue but a French blue. So for color it earns 3 stars. You can't beat the performance and feel of these merino wool shirts. They don't wrinkle and look great."

Craig in Encinitas, CA

"The merino wool shirts are amazing."

Marc in Overland, MO

"Much more wrinkle-resistant than my cotton dress shirts. Still looks fresh at the end of the day. Breathes better too. Well worth the price premium."

Patrick in Hoover, AL

"The fabric feels less substantial than the black and dark blue merino wool. It drapes differently and is more see through."

Jesse in New York, NY

"Very luxurious"

George in Arlington, NY

"Wonderful feel, and perfect weight for warmer weather. Did mine with a soft French cuff to dress it up a bit, looks fantastic."

Alex in PORTLAND, OR

"I love the merino wool it's just a classier looking fabric."

Douglas in Skillman, NJ

"test"

Madan in Elm Grove, WI

"While I realize this is a very Fine cloth, it's so thin that it really telegraphs more than I like, and I will always have to wear an undershirt with it. The color was more drab of a blue than I expected, and the pattern on the computer image is fairly vivid, but in person it's not noticeable at all, wouldn't min…d the pattern so much if I liked the color more. I would say that it's really just my personal pickiness, and not at all the fault of the company. That's the only downside to not being able to try the shirt on before purchase. With regard to the wrinkle resistance, I've washed it once so far and laid flat to dry as suggested, it is extremely wrinkly. I'm going to give it a steam before I wear it, but I suspect I'll need to iron to get all the sharp creases out. I will definitely keep ordering and trying more fabric options, this is just my honest opinion about this fabric."

Chad in Maple Grove, MN

"Nice"

Douglas in Houston, TX

"Best fabric for a dress shirt."

Richard in Toronto, Ontario

"fabric looks too 'wrinkly' in arm area"

Brian in ANAHEIM, CA

"The merino wool is an awesome fabric for a dress shirt. Light, comfortable and it looks amazing!"

Mike in Rochester, MN

"Nice shade of blue, another great Reda fabric."

David in Churchill, Ontario

"The Reda wool is beautiful Very classic Very nicely made"

Michel d in Laval, H7s2n5

"wool shrinks, and must be dry cleaned. this one was stolen on the way to the dry cleaner. Love it, but."

Gregory in CINCINNATI, OH

"X"

gary in New York, NY

"Outstanding"

Michael in ARLINGTON, VA

"Reda fabric feels great."

Adam in Sandy, UT

"Love it! Reminds me of a British cornflower blue that's hard to get elsewhere"

george andrew in Collegeville, PA

"Love merino. Never smells, never wrinkles, great breathability. Beautiful sheen. This is a nice, slightly muted blue. Love it."

Hal in Cranford, NJ

"Excellent formal shirt especially for travel."

Chandra in Palo Alto, CA

"amazing fabric, pricey but highly recommended"

Alessandro in Brooklyn, NY

"I love this fabric."

Bob in Miami, FL

"Great quality. Can be a dressier look or casual."

Thomas in Greensboro, NC

"Great wool fabric. Nice and soft and smooth, good upgrade from cotton. For some reason the stitching on my shirt seems to rest on top of the fabric, rather than biting into it like on other shirts. Looks kinda weird but don't think it's necessarily this fabrics fault, as I have other Reda wool shirts that aren't …like this."

Jon in Portland, OR

"It's nice"

Jeffrey in Waynesville, OH

"A good fabric but seems to fit very differently to performance fabrics so take into account when sizing."

Matthew in CHICAGO, IL

"Great fabric feel, but color has a little of a sheen to it I did not expect."

Aaron in Bloomfield Hills, MI

"-"

Ryan in Summer Hill, NSW

"Consistently great!"

chris in Rehoboth Beach, DE

"Love the look of the shirt, the color and the feel of fabric. This will be a shirt that can easily be worn in business situations to replace a cotton business shirt."

Ron in Plano, TX

"I've had ready-to-wear woven merino shirts and they were too warm and too scratchy. This fabric, on the other hand, is cool and silky to the touch. I've already ordered more shirts in this fabric."

Stanford in Ridgewood, NJ

"Lovely pattern."

Jonathan in WALNUT, CA

"Fantastic - looks like a high-quality cotton shirt but is so much better."

Alexander in Park Slope, NY

"I love all of the merino fabrics. This is the nicest looking blue dress shirt I have. Will definitely order more."

Sam in Batesville, IN

"Neve thought wool could work for a summer shirt, but it's fabulous!"

Tony in Utica, NY

"I only where merino wool dress shorts now."

Joe in Littleton, CO

"Drapes beautifully and is quite breathable -- get it!"

Ari in Spring Valley, NY

"Great material"

david in SYRACUSE, NY

"Great"

Lansana in Le Grand-Saconnex, GE

"One of my favorite shirts"

Daniel in Jersey City, NJ

"A little heaver weave than I thought but works well with the wool. Color is as in the pictures. Love the wool."

michael in Dulles, VA

"I was not expecting to like the wool. It's extremely comfortable, just like cotton, but somehow wears both warm and cool. It's an interesting fabric. I'm not sure I'm ever gonna make the permanent jump in cost, but I'm glad I tried it."

Ryan in BROOKLYN, NY

"Brilliant"

Markus in Wien, Vienna

"Super soft and comfortable. The fabric is highly durable and it's subtle texture makes it stand out among a sea of blue shirts. Highly recommend"

Joe in Hinsdale, IL

"Excellent fabric, great hand and resilient to wrinkles"

Alexander in HOUSTON, TX

"Never would believe it was wool. You can pull it of suite case no wrinkles!!!"

Robert in Lewisville, NC

"Reda fabrics are the best!"

Kevin in Phoenix, AZ

"These wool shirts are great. They resist wrinkles and can be worn multiple times without washing. I was happy to see a lighter solid color."

GEM in Alexandria, VA

"Most great performance, though this one seems a little less wrinkle resistant than other merino fabrics I've ordered from Proper Cloth"

Eric in New York, NY

"Good fabric"

Mauricio in San Antonio, TX

"Rich color"

David in Elkridge, MD

"Looks absolutely stunning, with the properties of merino."

Jonathan in DPO, AE

"Somehow this shirt is much bigger than the others I have ordered."

Chris in Cardiff, CA

"amazing feel on skin, stays cool. reda merino wool is the nicest fabric on pc."

Imran in Pasadena, CA

"very crisp and resistant"

Carsten in zug, ZG

"Doesn't seem quite as substantial as other merino shirts I have purchased"

Thomas in Newport, KY

"Merino wool is awesome."

Edric in Oakland, CA

"A touch darker than I expected. My first time with Reda Merino wool, wanted to see what all the fuss is about. It's the first experience that bothers me - noticeably rougher than cotton, but you forget about it very quickly. I'm sitting on the fence about whether I'll buy again."

Saad in Luton, BEDFORDSHIRE

"????????"

jeremy in Santa Clarita, CA

"Like silk"

Michael in Northbrook, IL

"Love wool, but this one feel too translucent, and something about the shade of blue, it doesn't feel natural.. hard to explain but it looks to me like a cheap polyester shirt."

Noah in Portland, OR

"Nice low maintenance fabric less casual shirts."

Maki in pittsburgh, PA

"cool fabric"

Urs in Adliswil,

"This is my second shirt made of this fabric and I absolutely love it and plan on more in the future."

Glenn in Monterey, CA

"It's perfect"

Jacob in LAS VEGAS, NV

"I love the merino shirts, but the colour is just a bit off on this one."

Mathew in Auckland, Auckland

"I'd recommend earlier shirts I/ve ordered, those have a better look and feel."

Ronald in Pleasanton, CA

"nuce"

Naveed in VALLEY STREAM, NY

"Excellent fabric, bright blue with some character, very comfortable!"

Manoj in San Jose, CA

"Beautiful"

Thomas J. in Moorestown, NJ

"Light blue color is terrific"

Noel in Airmont, NY

"This is my second merino wool shirt. They drape and perform wonderfully. Can steam right out of the washer without wrinkles. Nice natural stretch. Color on this blue is just ok, probably personal preference."

Ryan in VIRGINIA BEACH, VA

"Exactly what i ordered"

Robert in Franklin, MI

"love the look and feel of this shirt"

Jeremy in New York, NY

"the fabric is much deeper than on website"

Daniel in Rhodes, NSW

"Very smooth, crumple resistant."

Michael in SHERBORNE,

"Love the rich color, great feel and movement. A bit more spendy, but worth it to me"

Tyler in Moscow, ID

"I love the color of this fabric."

Marco in Key Biscayne, FL

"Great"

Kumar in Hoboken, NJ
FAQs
How do I get started?

First, welcome to Proper Cloth. We specialize in custom dress shirts, suits, jackets and pants.

The first step would be to create a size using our Smart Size Quiz. We'll use your answers and data from thousands of satisfied customers to generate custom dress shirt sizes in your account.

To order, you can browse our gallery of curated, pre-styled options and purchase them, made to order in your custom size (and style, just click 'Customize' to modify).

Or

You can use our Design-A-Shirt tool to create a custom designed shirt from scratch, selecting the fabric and all style details (collar, pocket, buttons, etc), before applying your custom size! We highly recommend only getting one shirt to start so we can lock down the Perfect Fit (Guaranteed!).
How long does it take to have a custom shirt made?

Standard finish, casual wash, and non-iron shirts generally take 12 to 14 days to produce and deliver. In all cases, the promised delivery date range at checkout should be accurate (if not slightly conservative). Click here to see our typical delivery times based on product.

Orders including shirts with any style of Mother of Pearl buttons must undergo special Fish and Wildlife inspections that may cause delays. For this reason, the expected delivery date range will be extended by an additional 14 days.
Can I change the collar or cuff style? Can I add a pocket? Short sleeves? etc.

As a made-to-measure shirtmaker, we offer a wide variety of style features. Proper Cloth shirts can be styled with any of our 30+ different collar styles, 12 different cuff styles, and one of our 9 different pocket options can absolutely be added.

Just click the 'Customize' button next to any of our pre-designed, photographed shirts to edit the design however you wish!

Short Sleeve shirts can be ordered by specifying as such under the Cuff/Sleeve section of the Design-A-Shirt tool.
Do you offer rush delivery?

Rush delivery is not available for custom made products. With ready-to-wear and stocked products, we have a little more flexibility.
Still have a question? Get in touch or start a chat
Ready to create your custom shirt size?
Answer 10 easy questions about your body and fit preference to create a custom size.
Our Perfect Fit Guarantee
If you're not entirely happy with the fit of your custom shirt (or anything else about the shirt) you can return it to us for a complimentary remake in a new size or style. We excel at making remakes quick and hassle-free. If remaking the shirt doesn't suit you, you can also return the shirt for a full refund.