Reda Dark Grey Melange Merino Wool
$175
Select Shirt Size
Collar
i
Don't worry about shrinkage — we'll account for that automatically based on fabric choice. You can fine-tune your collar size down to 0.1" or adjust any of the 16 other customizable size parameters when you create a custom size.
Sleeve
i
Sleeve length is measured from the center back to the edge of the shoulder and down to the end of the cuff. Fine-tune your sleeve length down to 0.1" or adjust any of the 16 other customizable size parameters when you create a custom size.
Fit
i
Slim Fit will be nicely fitted, yet comfortable. Super Slim Fit is for those that prefer a particularly trim fit and are not bothered by slight tightness or limited range of motion. Classic Fit is a more generous, roomy fit that won't hug the body closely.
Shirt Style Details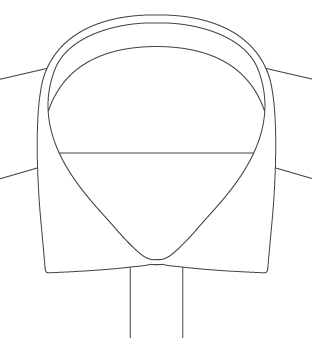 President Spread Collar
Our new and improved version of our most popular collar. We designed this to be a truly premium modern spread collar with timeless proportions.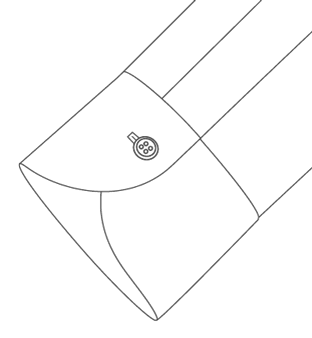 Long One Button Cuff
A slightly longer version of our one button barrel cuff. Fused. Great for for guys with longer arms.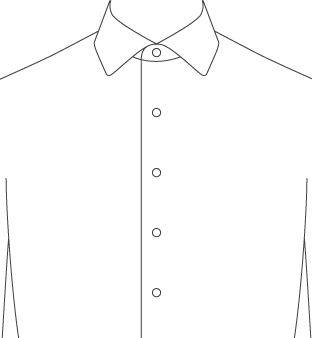 No Placket, No Pocket
The front of the shirt simply folds back on itself for a cleaner yet less structured look.
Buttons

Grey Horn Buttons i

A subtle, dark grey button ideal for dark, casual fabrics. Made from a durable faux-horn.

Bottom Hem

Rounded i

A 2" curved front and back shirttail hem with reinforced side seam gussets.
Change any of these shirt details, add a monogram, chest pocket, and more by customizing this shirt.
Fabric Info
Fabric Description
Forget everything you thought you knew about wool. Our merino wool shirts are lightweight, comfortable, and refined, and feature astonishing natural performance. They're extremely wrinkle and odor resistant, resilient, and an amazing temperature regulator, which means that they're also super easy to care for, can be worn multiple times between washes, are incredibly durable, and will help keep you cool in the heat and warm in the cold. Woven by the wool masters at Reda, this beautiful S120s 2-ply dark grey melange can be worn casually or dressed up. Learn more about our Merino Wool Shirts here.
Recommended Styling: Try it with our President Spread collar for a dressier looking shirt, or one of our soft collars, like our Soft Franklin Spread, for a casual vibe.
Color & Pattern

Performance
4.86 / 5 Average rating
Recommended by 98%.
"Excellent company"

Ralph in Miami, FL

"Nice fabric, lighter feel than I expected"

Morgan in Seattle, WA

"Very wrinkle resistant and soft material."

Joko in Nashua, NH

"This is a very smooth texture, almost has a shine to it. It is gorgeous. You know this is not off the rack"

Zachariah in Dallas, TX

"Love this shirt! Would love a pure black but it's pretty close."

Nathan in Nolensville, TN

"Beautiful color. Will make a great going-out shirt or open color under a suit or jacket."

Alex in Irvington, NY

"Awesome. Soft and a bit of stretch."

Brian in Edmonton, AB

"Arrived 2 weeks late"

Gianni in New York, NY

"Soft, doesn't wrinkle easily, but stiff enough to be smart"

John in Tsukuba, Ibaraki

"Very comfortable"

Jacob in Indiana, PA

"Very breathable."

Sommer in Apex, NC

"Very high quality fabric"

Zane in PORTLAND, OR

"Super comfortable"

Steven in LAS VEGAS, NV

"It is merino wool, it is perfect"

Donald in Sunrise Beach, MO

"Fabric is great."

Adam in Irvine, CA

"I love the fabric"

Kenneth in Willowbrook, IL

"Awesome fabric. I do love these merino shirts. They are easy to care for."

Robert in Zurich,

"Reda's merino wool fabric is truly next level stuff! Dark grey melange is easily my top 3 favorite shirts."

Ryota in Meguro City, Tokyo

"Expensive, but has a very good feel and drape."

Brett in Dee Why, NSW

"What can I say my 4th merino & 1 of the best shirts I own. Proper has a real winner here. Prefect for any occasion. Wish they only had more colors. Maybe a rich brown?"

Douglas in Oakland, CA

"Big fan of the merino. Soft, feels thin but works."

Amer in NEW YORK, NY

"Nice fabric for any season."

CJ in Ponte Vedra Beach, FL

"Soft and shiny."

Richard in Toronto, Ontario

"Very nice."

Gautam in Paramus, NJ

"High performance fabric that looks great for dressy casual - be careful, may force you to upgrade the rest of your wardrobe!"

Athanassios in New Providence, NJ

"Great"

Mahdee in Hillsborough, NJ

"Not what I was expecting. The fabric has a bit of a sheen to it and is more formal that what I expected from the image in the photos."

Aaron in London, England

"I'm very happy to get a wool shirt that isn't too bulky and looks sharp."

Mark in LINCOLN, NE

"Cool concept but I find it pretty itchy. Gets very warm indoors"

Alex in New York, NY

"Light, comfortable, and wrinkle-resistant."

Andrew in New York, NY

"Great color and pattern, but rather thin and better for a formal dress shirt than a casual untucked shirt"

Mark in Springfield, IL

"Beautiful material that looks and feels great."

Michael in Tulsa, OK

"Love it"

Laurie in London, Ontario

"Fabric has and excellent feel and comfortable to move in."

Duane in CANYON LAKE, TX

"Nice!"

Taylor in SAN ANTONIO, TX

"Bit Darker than it appears"

Nick in Southampton, NY

"Beautiful drape & feel to the fabric."

Douglas in OKLAHOMA CITY, OK

"Comfortable year-round. Looks good all day long"

Joe in Littleton, CO

"Great smooth and light feel"

chris in Rehoboth Beach, DE

"The fabric is very lightweight, I would not call it sturdy. This is definitely for warmer weather."

Joseph in Shoreline, WA

"Can't go wrong with merino."

Bryan R. in Norcross, GA

"Beautiful color and look, sophisticated yet easy to dress down. Only complaint is it's not the most comfortable of fabrics."

Max in Brooklyn, NY

"LOVE the merino wool shirts"

Neil in Monroeville, NJ

"This is my first merino wool shirt, and I really like it. It is comfortable and relatively wrinkle free. I'm going to order more."

Robert in Philadelphia, PA

"High quality merino fabric."

Andrew in Cedarburg, WI

"Perfection"

michael in Ojai, CA

"I was hesitant to buy a wool shirt and was concerned that I would not like the feel. I was surprised to find that it was incredibly comfortable. The fabric has a certain luster to it that cotton just can't duplicate. I wear these shirts non-stop in the fall."

tobyn in st petersburg, FL

"Gorgeous, light, sturdy, and breathable. Was really impressed."

Joshua in Evans, GA

"Incredible fabric, as expected with the pricetag! It does have a bit of the scratchy wool feel to it, but barely noticeable and well worth it considering the breathability, stretchability, and all around comfort with this shirt. Great material to splurge on every once and a while. I expect will will also look great un…der a premium wool suit!"

Erik in LANSING, MI

"Merino wool is king."

Preston in East Cambridge, MA

"I feel that this fabric looks better in the photos than in reality, but I've never had a merino shirt before and so have no comparison. The colour variation in the fabric is very slight and overall it looks less organic than I expected. It irons to a very smooth finish, again not what I expected. I specified soft …collar, cuffs and placket for a relaxed look and the fabric is actually more formal looking. The jury is out - I need to wear it a few more times!"

Nick in Warminster, Warminster

"So soft and incredibly breathable. Great Spring/Summer shirt!"

David in Roy, WA

"My wool shirts are now the only material i use for my dress, work and casual shirts. They rarely need cleaning and are very wrinkle resistant. Also the colors are great."

James in New York, NY

"Great shirt and perfect fit"

Paul in Calgary, AB

"the best for travel"

samuel in vienna, VA

"Wrinkle resistant and great for any season."

Keith in Rutherford, NJ

"Do not like the fabric"

brian in New Orleans, LA

"Same issues as the light blue, both fabric quality and tailoring don't seem to be up to the standard of earlier shirts ordered."

Ronald in Pleasanton, CA

"Very classy and nice feel"

Anthony in Lolo, MT

"Very lightweight and breathy. Could be a little softer."

David in Phila, PA

"Very fine, smooth, luxurious fabric."

Grant in Tokyo,

"Excellent fabric and color!"

James in Falls Church, VA

"Nice"

Emeka in Atlanta, GA

"A little too much white in the pattern, but the feel of the material is great. Merino wool the best."

Aaron in Bloomfield Hills, MI

"Top notch, will order this one again in other configurations."

Derrick in BROOKLYN, NY

"beautiful"

Barrett in Naples, FL

"Great color & weight!"

Dylan in New York, NY

"This feel like silk and the color is very elegant"

Jerome in Portland, ME

"Love this fabric. I am very sensitive to itching with wools and this shirt is bearable for me. However, prefer to wear it with an undershirt. I could wear it every day."

Domenic in Cathedral City, CA

"All the Reda merino shirts are stunning. This is a striking shade of dark grey."

Colin in Brooklyn, NY

"This is quite surprising for a woven fabric. It is exceptionally comfortable and flowy. It does pick up wrinkles, but a quick spray with a small spray bottle and the wrinkles come right out (though some of this has to do with me living in a desert). I primarily got the grey to add another variety to the colors of my w…ardrobe, but ended up liking it much more than I thought I would. Despite being grey, it has a very very nice look to it with its texture."

Christopher in TUCSON, AZ

"Its good."

Ed in Bristol, Bristol

"Surprisingly light for wool. Looks great!"

Bill in Apache Junction, AZ

"Little pricey but worth it"

Joseph in LEXINGTON, KY

"Great fabric thank you"

Doug in Calgary, AB

"Very comfortable land ight wait wool weave."

William in Jersey City, NJ

"Excellent fabric. Lightweight but durable. Will last for years to come."

Jeff in Los Angeles, CA

"Great fabric."

Patrick in Greenville, SC

"I love this fabric. I bought two otehrs before and have now bought one for my son in law. I just bought two additional ones so I have now bought 5 in this fabric."

Andrew in SAN JOSE, CA

"Great for a business shirt. Merino somehow keeps your temperature just right."

Carter in Chicago, IL

"Merino wool fabric is worth the cost; wool holds dark dyes better than cotton"

Hugh in New York, NY

"Amazing fabric, very soft and easy to wear"

Ryan in Alpharetta, GA

"wool that feels like silk"

Ralph in Santa Cruz, CA

"."

mike in Johns Island, SC

"Excellent fabric, great texture, and well crafted."

Jeffrey in MC ALLEN, TX

"It has a sleek feel and look."

Sam in Jamaica Plain, MA

"What a great fabric, breathes very well, I can't believe this is wool. Love this shirt for an evening out."

richard in Houston, TX

"Very nice - high quality!"

John in West Grove, PA

"luxurious"

Patrick in Minneapolis, MN

"Smooth slick cool feel fabric. Physical weight of it is heavy. Very nice to the touch. Hang dry only. No press."

Ronald in DENVER, CO

"This is my first merino wool shirt. I will definitely be ordering more. Fabric is thin but substantial enough to not feel papery."

Matthew in Miami Beach, FL

"Love the Reda fabrics. Very elegant, drapes well and a perfect weight. Colors are really sharp."

Robert in Newport Beach, CA

"Great material, great fit."

Jacques in BATON ROUGE, LA

"The wool fabric is perfect for travel and everyday wear"

Robert in Northford, CT

"I love their merino wool shirts."

Nickalus in Hiram, GA

"Love it... looks good and doesn't wrinkle."

Michael in LAS VEGAS, NV

"The fabric looks high class and is wrinkle free."

Vinit in Glen Waverley, VIC

"great fit"

EDWIN in GREENVILLE, SC

"This is a deep rich gray charcoal that looks and feels great"

Steve in ANAHEIM, CA

"Great"

Danny in Houston, TX
FAQs
How do I get started?

First, welcome to Proper Cloth. We specialize in custom dress shirts, suits, jackets and pants.

The first step would be to create a size using our Smart Size Quiz. We'll use your answers and data from thousands of satisfied customers to generate custom dress shirt sizes in your account.

To order, you can browse our gallery of curated, pre-styled options and purchase them, made to order in your custom size (and style, just click 'Customize' to modify).

Or

You can use our Design-A-Shirt tool to create a custom designed shirt from scratch, selecting the fabric and all style details (collar, pocket, buttons, etc), before applying your custom size! We highly recommend only getting one shirt to start so we can lock down the Perfect Fit (Guaranteed!).
How long does it take to have a custom shirt made?

Standard finish, casual wash, and non-iron shirts generally take 12 to 14 days to produce and deliver. In all cases, the promised delivery date range at checkout should be accurate (if not slightly conservative). Click here to see our typical delivery times based on product.

Orders including shirts with any style of Mother of Pearl buttons must undergo special Fish and Wildlife inspections that may cause delays. For this reason, the expected delivery date range will be extended by an additional 14 days.
Can I change the collar or cuff style? Can I add a pocket? Short sleeves? etc.

As a made-to-measure shirtmaker, we offer a wide variety of style features. Proper Cloth shirts can be styled with any of our 30+ different collar styles, 12 different cuff styles, and one of our 9 different pocket options can absolutely be added.

Just click the 'Customize' button next to any of our pre-designed, photographed shirts to edit the design however you wish!

Short Sleeve shirts can be ordered by specifying as such under the Cuff/Sleeve section of the Design-A-Shirt tool.
Do you offer rush delivery?

Rush delivery is not available for custom made products. With ready-to-wear and stocked products, we have a little more flexibility.
Still have a question? Get in touch or start a chat
Ready to create your custom shirt size?
Answer 10 easy questions about your body and fit preference to create a custom size.
Our Perfect Fit Guarantee
If you're not entirely happy with the fit of your custom shirt (or anything else about the shirt) you can return it to us for a complimentary remake in a new size or style. We excel at making remakes quick and hassle-free. If remaking the shirt doesn't suit you, you can also return the shirt for a full refund.