Portuguese Faded Navy Cotton Linen Oxford
$125
Estimated Restock: Late May
Shirt Style Details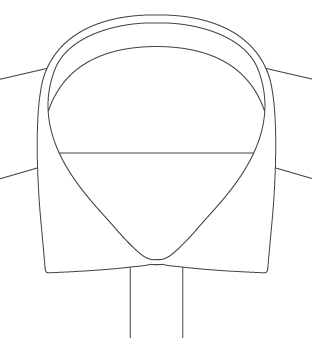 President Spread Collar
Our new and improved version of our most popular collar. We designed this to be a truly premium modern spread collar with timeless proportions.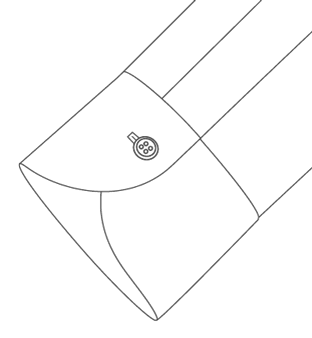 Long One Button Cuff
A slightly longer version of our one button barrel cuff. Fused. Great for for guys with longer arms.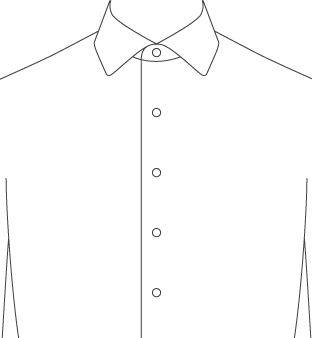 No Placket, No Pocket
The front of the shirt simply folds back on itself for a cleaner yet less structured look.
Buttons

Slate Horn Buttons i

Unique slate blue button that pairs well with dark, casual fabrics. Made from a durable faux-horn.

Bottom Hem

Rounded i

A 2" curved front and back shirttail hem with reinforced side seam gussets.
Change any of these shirt details, add a monogram, chest pocket, and more by customizing this shirt.
Fabric Info
Fabric Description
In our minds, there's no situation in which you can't wear an oxford cloth button down (OCBD). There are times, however, when a pure cotton oxford wears a bit too warm. Our solution: the cotton and linen oxford.
This 55% cotton/45% linen blend we developed with our favorite Portuguese mill breathes incredibly well while retaining the substantial feel of a classic oxford weave. The fabric has a bit of slub from the linen which gives it beautiful texture and character, and it's more durable and opaque than most cotton/linen blends, too. Expect it to age phenomenally and become your go-to warm weather shirt. This beautifully varied navy is incredibly versatile—pair it with everything from chinos or shorts to an unlined sport coat.
Recommended Styling: Go with our Soft Ivy Button Down collar for a classic oxford look, or our Soft Franklin Spread for a more modern vibe. We prefer to go with an elevated no-placket design.
Color & Pattern

Performance
4.63 / 5 Average rating
Recommended by 92%.
"I bought the untucked version and it goes great with a pair of nice jeans for a stylish, but casual look. The material is breathable and comfortable."

Kelly in CASTLE ROCK, CO

"I like the colour when it arrived - great fabric for a casual shirt. It shrinks a bit when washed and would size up more than cotton shirts."

Alexander in Palmerston North, Manawatu

"Fabric looks great and shirt fit well"

John in Atlanta, GA

"Really one of the few shirts from Proper Cloth I just haven't liked. I like chambray, which is what it looks like; but the sort of melange quality of the coloring isn't great in my opinion."

Thomas in NEW ORLEANS, LA

"really cool subtle pattern and nice hand to the fabric"

Nicolas in Houston, TX

"darker with a more contrasting pattern than appeared in photos but still nice"

GLEN in Dallas, TX

"Holy stromboli this fabric is beautiful - why doesn't everyone sell linen/cotton oxford cloth?"

Ian in Pittsburgh, PA

"Fells fine; unable to wear because of the terrible fit."

Steven in NEWBURY PARK, CA

"Beautiful shirt with a casual, rough look. Goes well with dark buttons. I experienced greater than average shrinkage in the wash with this one."

Andrew in Cambridge, MA

"It's a nicely textured fabric and the pattern is subtle but sophisticated."

Subhabrata in OAKLAND, CA

"I have several of these Portuguese cotton linen oxfords. I love how they bridge the gap between formal and casual. A bit of extra wrinkle because of the linen but I love the extra character. They're also perfect for hot humid Hong Kong summers. The darker color in this one really emphasizes the mélange and slub in t…he fabric which adds even more character. The soft Roma button down collar is perfect for a longer neck."

Theron in Singapore,

"the most formal and conservative of the 4 shirt fabrics I ordered. I like the thicker texture for days that are cooler than 75 degrees."

Robin in San Luis Obispo, CA

"The Portuguese cotton linen is by far the best linen material. The material is heavy, structured, but still airy as you would expect with a linen."

Jonathon in IRVINE, CA

"The fabric has a very nice feel and texture to it. Seems a bit stiff but I believe it will get softer after a few launderings."

Valentin in Warren, NJ

"the fabric is extremely comfortable"

derek in OAKLAND, CA

"Not terribly wrinkle resistant but shouldn't be considering Linen content."

john in Chagrin Falls, OH

"I liked the 'stretchyness" of the fabric and the light weight of it as well. The pattern is also terrific!"

Skip in Knoxville, TN

"Great fabric!"

Whalen in ALBUQUERQUE, NM

"Cotton linen mix makes for a great resilent cloth with just a smidge of sheen if you iron it, so it can dress up or down."

Scott in Fort Sill, OK

"Awesome color, looks great with dark jeans or navy pants. Great shirt for warmer months."

Pedram in GREAT NECK, NY

"Fabric looks great but may fit a little more snug as it has no stretch."

Daniel in Dallas, TX

"The fabric is exactly what you want from a linen shirt. It's breathable, cool, and comfortable. It actually wrinkles less than I was anticipating, which is amazing."

Henry in Clifton,

"Beautiful fabric with a great drape."

Brian in Framingham, MA

"Great feeling fabric, very nice"

Tim in New York, NY

"Fit was a little snug."

Ky in San Jose, CA

"This is a nice shirt, but probably not one that I would recommend to others. It is a little bit darker and less soft than other that I've purchased from Proper Cloth that I love. While it is a nice shirt, I would not recommend this color to friends."

Michael in Hinsdale, IL

"Comfortable and breathable"

Brett in LAS VEGAS, NV

"Comfortable, wrinkles easily"

Chris in Amelia Island, FL

"Good look and beautiful, blue pigment. Compared to linen shirts, this one fits snug and shows slim fit. If I have a big breakfast or am off my diet, it can feel tight. But it looks great when I'm on my regular exercise routine."

Keith in Washington, DC

"stains on fabric"

Gregory in Century, FL

"A little rougher than I expected initially, but I think it should soften up after a couple of launderings"

Heflin in TAMPA, FL

"I was extremely pleased with this purchase."

Brian in BETHESDA, MD

"One of the best fabrics PC sells, and I have it in many colors now (including this Navy)."

Christopher in Annapolis, MD

"The fabric is just a tad scratchy - barely enough to merit mention though. It wrinkles very easily as well. The color is awesome."

Darryl in West Somerville, MA

"Liked the colour on this shirt, but was amiss in my measurements and now my brother really likes it."

Mark in MASCOT, NSW

"Nice cloth, good for warm summers"

Mufaddal in Porter Ranch, CA

"Thicker than I thought"

andrew in Deer Valley, UT

"not quite as soft as i prefer"

Je in Humble, TX

"Fantastic color and great texture …love this shirt !!!"

Damien in Greenhithe, Auckland

"Love it"

David in Philomath, OR

"Soft and unique color"

Frank in Erieville, NY

"Great looking fabric. Soft to the touch. Very comfortable"

Stephen in Southlake, TX

"Very comfortable."

David in Lower Burrell, PA

"Got a lot of compliments about this color will be one the more it wears will get better went with western pockets and pairs nice with black denim Levi pants more casual dress shirt"

Craig in Palatine, IL

"Very casual fabric, nice and lightweight."

Kellette in Chapel Hill, NC

"This is a great fabric. I have in 4 or 5 colours and so versatile. Comfortable in warm weather, but doesn't look out of place when its cooler."

Daniel in Turramurra, NSW

"It's lightweight and perfect for summers to dress up"

Eric in Afton, WY

"Interesting casual fabric"

James in Bedford, MA

"unique color and texture"

E in West Mclean, VA

"Sharp shirt. I get lots of compliments on it."

Todd in Saskatoon, SK

"I really like the color and the subtle pattern, which makes for a great texture. Fair warning: the shirt is very wrinkle-prone."

Mark in Sugar Land, TX

"Nice shirt."

Gene in Houston, TX

"Great quality. Recommend."

Omar in LAKEWOOD, CA

"Perfect for the Florida heat"

Walner in Greenacres, FL

"Comfortable but wrinkles very easily. Does not feel durable"

Evan in Seven Hills, OH

"It was rough"

noorie in Northampton, MA

"Great colour and feel"

MARCO in BRUNSWICK EAST, VIC

"The cotton/linen Oxford is a great alternative to classic cotton Oxford for the warmer months. This faded navy is another great colour in the range."

Brian in Gerrards Cross,

"Very nice fabric and comfortable."

Chris in Fruit Cove, FL

"great casual shirt...turned out great with western style"

Jeff in COLUMBUS, OH

"Nice blue color, tinge of greyish tone. Perfect balance between cotton structure and linen's unique drape."

Daniel in Portland, OR

"love the color and feel of this fabric"

Imran in Pasadena, CA

"The faded navy was a little slubbier than I expected but it's still a keeper. The shirt I bought in grey is my favorite."

Anthony in SEATTLE, WA

"Top 10 favorite shirts with PC. A hybrid of casual and up-scale casual."

Will in Fort Worth, TX

"It looks fantastic and breaths well. Great texture."

Andrey in New Canaan, CT

"This fabric looks very nice and dressy when ironed. It is simple but looks like high quality. The wieght of the fabric is not too heavy and not too light."

Nicholas in Traer, IA

"Great clothing"

Thomas J. in Moorestown, NJ

"Love the weight of this fabric. Great for summer but can also work in the transitional months"

William in DPO, AE

"It was a little heavier and more luxurious than I was expecting. But beautiful shirt!"

Zachary in Brooklyn, NY

"Great -- interesting -- versatile"

Larry in Atherton, CA

"I tried this one on and liked the look and the feel"

richard in CINCINNATI, OH

"57320.1772"

Richard in Morristown, NJ

"Love the ability to customize fit and design. My 'go-to' for the men in my life, especially the one who will stand next to me;-)"

Amber in Berkeley, CA

"Subtle texture, sophisticated yet casual look. Great fabric!"

Greg in Mercer Island, WA

"love"

Brian in Greer, SC

"Great light fabric and even nicer in person"

Adam in Hamilton, ON

"Texture. The look and feel is better than the website gives it."

Wendell P in Somerville, NJ

"Great fabric"

John in Uniontown , OH

"Light, comfortable, professional & casual at the same time."

Bryson in Carrollton, TX
FAQs
How do I get started?

First, welcome to Proper Cloth. We specialize in custom dress shirts, suits, jackets and pants.

The first step would be to create a size using our Smart Size Quiz. We'll use your answers and data from thousands of satisfied customers to generate custom dress shirt sizes in your account.

To order, you can browse our gallery of curated, pre-styled options and purchase them, made to order in your custom size (and style, just click 'Customize' to modify).

Or

You can use our Design-A-Shirt tool to create a custom designed shirt from scratch, selecting the fabric and all style details (collar, pocket, buttons, etc), before applying your custom size! We highly recommend only getting one shirt to start so we can lock down the Perfect Fit (Guaranteed!).
How long does it take to have a custom shirt made?

Standard finish, casual wash, and non-iron shirts generally take 12 to 14 days to produce and deliver. In all cases, the promised delivery date range at checkout should be accurate (if not slightly conservative). Click here to see our typical delivery times based on product.

Orders including shirts with any style of Mother of Pearl buttons must undergo special Fish and Wildlife inspections that may cause delays. For this reason, the expected delivery date range will be extended by an additional 14 days.
Can I change the collar or cuff style? Can I add a pocket? Short sleeves? etc.

As a made-to-measure shirtmaker, we offer a wide variety of style features. Proper Cloth shirts can be styled with any of our 30+ different collar styles, 12 different cuff styles, and one of our 9 different pocket options can absolutely be added.

Just click the 'Customize' button next to any of our pre-designed, photographed shirts to edit the design however you wish!

Short Sleeve shirts can be ordered by specifying as such under the Cuff/Sleeve section of the Design-A-Shirt tool.
Do you make shirts that can be worn untucked?
How do I order a short sleeve shirt?
Do you offer rush delivery?

Rush delivery is not available for custom made products. With ready-to-wear and stocked products, we have a little more flexibility.
Still have a question? Get in touch
Ready to create your custom shirt size?
Answer 10 easy questions about your body and fit preference to create a custom size.
Our Perfect Fit Guarantee
If you're not entirely happy with the fit of your custom shirt (or anything else about the shirt) you can return it to us for a complimentary remake in a new size or style. We excel at making remakes quick and hassle-free. If remaking the shirt doesn't suit you, you can also return the shirt for a full refund.