Mayfair Wrinkle-Resistant Lavender Houndstooth
$95
Select Shirt Size
Collar
i
Don't worry about shrinkage — we'll account for that automatically based on fabric choice. You can fine-tune your collar size down to 0.1" or adjust any of the 16 other customizable size parameters when you create a custom size.
Sleeve
i
Sleeve length is measured from the center back to the edge of the shoulder and down to the end of the cuff. Fine-tune your sleeve length down to 0.1" or adjust any of the 16 other customizable size parameters when you create a custom size.
Fit
i
Slim Fit will be nicely fitted, yet comfortable. Super Slim Fit is for those that prefer a particularly trim fit and are not bothered by slight tightness or limited range of motion. Classic Fit is a more generous, roomy fit that won't hug the body closely.
Shirt Style Details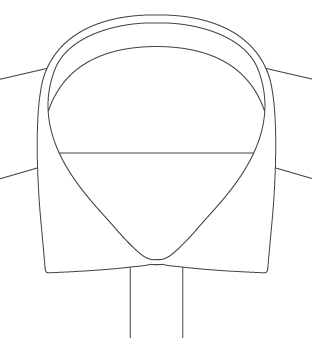 President Spread Collar
Our new and improved version of our most popular collar. We designed this to be a truly premium modern spread collar with timeless proportions.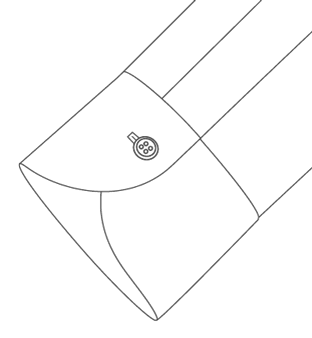 Long One Button Cuff
A slightly longer version of our one button barrel cuff. Fused. Great for for guys with longer arms.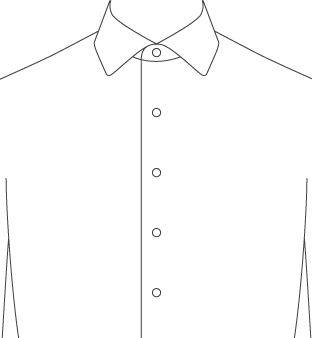 No Placket, No Pocket
The front of the shirt simply folds back on itself for a cleaner yet less structured look.
Buttons

Roma Buttons i

A beautiful off-white faux mother-of-pearl button. Made from a high quality plastic resin. Very durable.

Bottom Hem

Rounded i

A 2" curved front and back shirttail hem with reinforced side seam gussets.
Change any of these shirt details, add a monogram, chest pocket, and more by customizing this shirt.
Fabric Info
Fabric Description
A staple lavender houndstooth in our new Mayfair Wrinkle-Resistant Twill quality.
We specially developed this fabric to balance a great handfeel with incredible performance. It's a densely woven twill with just enough body to last for years to come, while still remaining a 4-season weight. The 100's 2-ply thread count gives the fabric great durability and a nice, smooth feel against your skin.
The twill weave allows it to drape really well, so that it lays incredibly clean across your chest and we added a strong wrinkle-resistant finish that keeps the fabric looking super clean all day long. The small scale houndstooth pattern wears like a solid from a distance, but gets more interesting when you look at it up close. It's a true no-brainer for the office and pairs extremely well with our President Spread Collar and 1-Button Cuff.
Color & Pattern

Performance
4.84 / 5 Average rating
Recommended by 98%.
"Love"

Taylor in SAN ANTONIO, TX

"Excellent texture, fairly heavy and smooth, very wrinkle resistant."

Mark in Seattle, WA

"Good all around"

Derek in Rye, NY

"I love the color and style of this shirt. It looks great all day and stays looking good even when I am constantly moving from meeting to meeting."

Ronald in Levittown, NY

"This shirt is perfect. GReat color and fit. The fabric is beautiful and cool"

Carlton in Chicago, IL

"One of my favourite shirts - I wish there were more Mayfair options!"

Troy in Halifax, Halifax

"Love the fabric. Smooth and comfortable. Really like the fabric weight."

Craig in West Des Moines, IA

"First time getting a Houndstooth and I must say it is exquisite. Looks very professional. I will definitely get more."

Jose in Coral Springs, FL

"Great looking print that goes well with grays and blacks."

Todd in Port Clinton, OH

"Nice color"

FARES in Springfield Gardens, NY

"Unique color and good overall year round weight."

Reja in New York, NY

"Fabric looks great. Looks much more expensive than it actually costs. Great value."

James in Ridgewood, NJ

"Terrific fit and colour!"

NADER in Houston, TX

"Nice"

Tommy in Martinez, CA

"Mayfair fabrics are great, nice shade of lavender."

David in Churchill, Ontario

"Outstanding shirt - wrinkle resistance is quite good but it's still super soft, doesn't feel like a treated fabric"

Tom in Atlanta, GA

"I love the colour of this shirt! It's super comfortable and the fit is perfect. My only suggestion for improvement would be to somehow make the collar a bit stiffer."

Paul in St Albert, AB

"Love this shirt! Receive so many compliments."

Jack in Sarasota, FL

"Fabric has a good feel to it. Looks nice."

Thomas in FAIRFAX, VA

"Great Shirt"

John in VENICE, FL

"This was a bit brighter purple than I ultimately wanted, but it's a nice fabric. The photos are a good representation."

Thomas in WASHINGTON, DC

"Exactly as pictured"

Chad in SEATTLE, WA

"Very nice feel and good stretch."

John in SAN DIEGO, CA

"The fit was perfect."

Richard in West Fargo, ND

"One of my favorite patterns."

Donald in Nashville, TN

"Not as much wrinkling. Comfortable and soft fabric."

John in BRONX, NY

"great pattern"

Nathan in Pittsfield, ME

"Love this one. Great shirt. Looks awesome."

Dave in Wilmette, IL

"If you don't own a houndstooth dress shirt, this is the one you need to get. The fabric is comfortable, breathable and light. The shirt has a slight shine that isn't overpowering to the senses, and it's great to wear in almost any occasion. BUY THIS SHIRT!"

Joseph in NEW YORK, NY

"Tab button closure is sewn too small. It was very difficult to slide the button into the tab closure. I looked at another shirt that I have with the same tab button and it doesn't include the additional sewn fabric that closes off the tab. I'll probably just cut that portion of the thread to make it easier to slide… the button into the tab closure. Shirt collar should include sewn in portion for collar stays. Without this, you don't get the drape that a tab-collared shirt is made for. I won't order the tab collar unless it's changed to a snap collar."

Blas in Keller, TX

"Good for business casual settings"

Joshua in New York, NY

"Ordering the other colors. Great feel and drape"

Paul in Dallas, TX

"Good quality, perfect fit"

Jeffrey in Union Beach, NJ

"Nicest shirt I've ever owned!"

Kenneth in Kent, OH

"Great material and fit."

Jarrod in Dallas, TX

"Fabric is soft."

Tom in Winchester, MA

"Very crisp look and feel."

Jeff in MCKINNEY, TX

"Nice color and soft feel"

Chris in Dayton, OH

"This shirt is very comfortable and, as always, fits perfectly."

Bill in Concord, NH

"Great product and value"

Kent in Houston, TX

"I was pleased that the weight and feel of the fabric was as I had hoped Many of the fabrics available are too thin for my taste."

Dan in Morristown, NJ

"Great fabric for a shirt - vivid color and the pattern is subtle but noticeable."

Adam in Sands Point, NY

"This is my ideal fabric. Soft, comfortable, and it holds its shape all day."

Michael in Glen Head, NY

"Great fabric."

lawrence in Laguna Beach, CA

"Fabric was excellent, came out of the washer requiring minimal to no touch up. Great shirt."

Bradley in TEMECULA, CA

"Soft, supple, looks rich without being difficult to care for."

Marc in SAN DIEGO, CA

"I like it a lot"

Timothy in EDINA, MN

"Great feeling against the skin."

Robert in Calgary, AB

"Loved the fabric, built the tab color was an issue. That is being taken care of now. Thank you"

David in MOUNT JULIET, TN

"Awesome"

BILL in New York, NY

"An interesting pattern in a color I like to wear that doesn't draw too much attention to itself"

Erik in NASHVILLE, TN

"Multiple orders - Always great!"

Charles in LAKELAND, FL

"The pattern is subtle and the feel is comfortable. This is a great shirt."

Bryan in Monterey, CA

"Nice pattern"

Cory in CHARLOTTE, NC

"My husband LOVES this shirt!"

Jacquie in High Point, NC

"Nice"

Abhishek in London, England

"Washes perfectly, hang dry without wrinkles. Wears beautifully."

Kaitlin in RALEIGH, NC

"Fine"

John in Waxhaw, NC

"Probably the highest quality business casual shirt I have received from Proper Cloth. Very premium and thick/sturdy feeling material."

Jean-Claude in Calgary, Calgary

"Clearly high quality"

Michael in San Francisco, CA

"LOVE"

Mario in HAMPTON, VA

"Beautiful fabric and color; very comfortable and proving to be wrinkle resistant during a long day at office and into the evening"

Christopher in NEW ROCHELLE, NY

"Perfect"

michael in Louisville, KY

"Puckers along seams."

C in BOYNTON BEACH, FL

"Great looking shirt when paired with the right necktie. The pattern is subtle but adds a nice pop."

Peter in TOLEDO, OH

"The purple shirt I've been looking for for a long time."

Mark in KANSAS CITY, MO

"I really like this shirt. The pattern is a bit casual for a french-cuff shirt, but the right suit can make it work. Great for business shirts."

Andrew in CLIFTON, NJ

"Very nice fabric for spring / summer."

C in Earlysville, VA

"Great fabric and dress shirt."

Manny in La Quinta, CA

"Came as expected and shown on the website"

Stephen in CHICAGO, IL

"Great color and nice feel!"

Trevor in Long Grove, IL

"Super thin and transparent."

Clay in Oakdale, MN

"Very light fabric."

Jeffrey in ENGLEWOOD, CO

"Great fabric. Very durable and strong and has really good wrinkle resistance."

Andrew in Knoxville, TN

"Love it!"

Chad in Noblesville, IN

"I like it very much"

Yury in Brooklyn, NY

"Just incredible!"

Benigno in Doral, FL

"Fabric pattern excellent but fabric itself is a little too thin"

Manolo in ATLANTA, GA

"."

Jeff in Spring Lake, NC

"Nice everyday dress shirt."

Michael in Atlanta, GA

"My favorite shirt in the closet"

Chris in Foxborough, MA

"Excellent staple. Strong on all aspects"

Brian in New York, NY

"Wrinkle resistant is fantastic on this, just wash and hang dry"

Mingpan in Calgary, Alberta

"This is my "date night" shirt! My wife of 47-years says it looks really fine!!!"

Charles S in Tuscaloosa, AL

"Excellent"

michael in Clearfield, KY

"Unique.. don't see a lot of shirts like this"

David in Ellington, CT

"Love it"

Brian in Sagaponack, NY

"Great fabric that wears very well in almost any setting!"

Benjamin in Elwood, IL

"Very bold. I can't wait to get a shirt made from this cloth"

Steve in Beaumont, AB

"Soft and comfortable"

Finnegan in Long Island City, NY

"The fabric is terrific. Beautiful color and the fit is excellent. I really like the wrinkle free fabric."

John in Sparta, NJ

"Fine pattern"

aaron in Scarsdale, NY

"Can't go wrong with this fabric"

Michael in Fort Mill, SC

"A great pattern to add texture to the versatile lavender shirt."

Adam in New Orleans, LA

"color is amazing and the shirt never needs ironing"

Aaron in Edmonton, Alberta

"Nice, basic pattern. Good color. Easy to match."

Joel in Arlington, MA

"N/A"

Matthew in New York, NY

"Fabric is thicker than expected."

ryen in Renton, WA

"I liked it just fine but was pleasantly surprised that several people told me they liked my shirt. No one said that with my other new shirts."

ROBERT in Churchville, PA

"Great quality"

Abe in New York, NY
FAQs
How do I get started?

First, welcome to Proper Cloth. We specialize in custom dress shirts, suits, jackets and pants.

The first step would be to create a size using our Smart Size Quiz. We'll use your answers and data from thousands of satisfied customers to generate custom dress shirt sizes in your account.

To order, you can browse our gallery of curated, pre-styled options and purchase them, made to order in your custom size (and style, just click 'Customize' to modify).

Or

You can use our Design-A-Shirt tool to create a custom designed shirt from scratch, selecting the fabric and all style details (collar, pocket, buttons, etc), before applying your custom size! We highly recommend only getting one shirt to start so we can lock down the Perfect Fit (Guaranteed!).
How long does it take to have a custom shirt made?

Standard finish, casual wash, and non-iron shirts generally take 12 to 14 days to produce and deliver. In all cases, the promised delivery date range at checkout should be accurate (if not slightly conservative). Click here to see our typical delivery times based on product.

Orders including shirts with any style of Mother of Pearl buttons must undergo special Fish and Wildlife inspections that may cause delays. For this reason, the expected delivery date range will be extended by an additional 14 days.
Can I change the collar or cuff style? Can I add a pocket? Short sleeves? etc.

As a made-to-measure shirtmaker, we offer a wide variety of style features. Proper Cloth shirts can be styled with any of our 30+ different collar styles, 12 different cuff styles, and one of our 9 different pocket options can absolutely be added.

Just click the 'Customize' button next to any of our pre-designed, photographed shirts to edit the design however you wish!

Short Sleeve shirts can be ordered by specifying as such under the Cuff/Sleeve section of the Design-A-Shirt tool.
Do you offer rush delivery?

Rush delivery is not available for custom made products. With ready-to-wear and stocked products, we have a little more flexibility.
Still have a question? Get in touch
Ready to create your custom shirt size?
Answer 10 easy questions about your body and fit preference to create a custom size.
Our Perfect Fit Guarantee
If you're not entirely happy with the fit of your custom shirt (or anything else about the shirt) you can return it to us for a complimentary remake in a new size or style. We excel at making remakes quick and hassle-free. If remaking the shirt doesn't suit you, you can also return the shirt for a full refund.