Lilac Heavy Oxford
$90
Select Shirt Size
Collar
i
Don't worry about shrinkage — we'll account for that automatically based on fabric choice. You can fine-tune your collar size down to 0.1" or adjust any of the 16 other customizable size parameters when you create a custom size.
Sleeve
i
Sleeve length is measured from the center back to the edge of the shoulder and down to the end of the cuff. Fine-tune your sleeve length down to 0.1" or adjust any of the 16 other customizable size parameters when you create a custom size.
Fit
i
Slim Fit will be nicely fitted, yet comfortable. Super Slim Fit is for those that prefer a particularly trim fit and are not bothered by slight tightness or limited range of motion. Classic Fit is a more generous, roomy fit that won't hug the body closely.
Shirt Style Details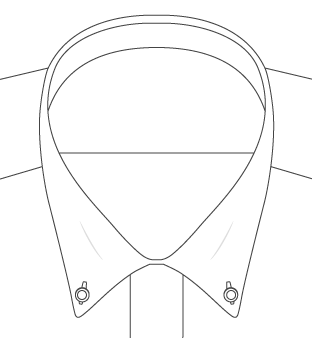 Soft Ivy Button Down Collar
Collar roll. And plenty of it. This decidedly casual collar style is more expressive than most modern button down collars.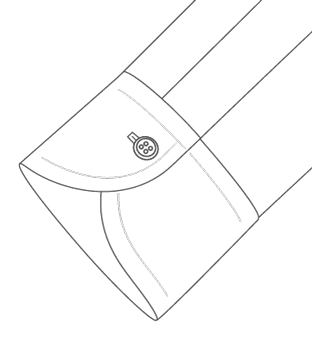 Soft Long One Button Cuff
The same shape as our long one button barrel, but without the stiff fusing. Soft, comfortable, and a good match for casual style shirts.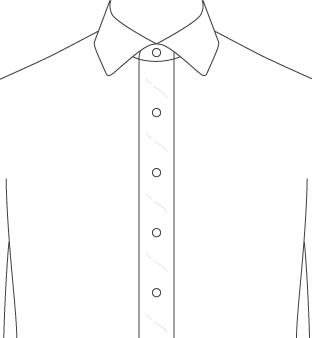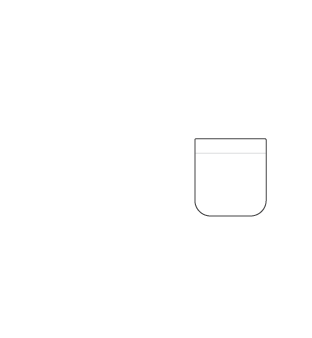 Soft Wide Front Placket, Rounded Pocket
A traditional take on the casual soft placket. The wider 1.5" unfused front makes for a perfect relaxed look.
Buttons

Roma Buttons i

A beautiful off-white faux mother-of-pearl button. Made from a high quality plastic resin. Very durable.

Bottom Hem

Rounded i

A 2" curved front and back shirttail hem with reinforced side seam gussets.
Change any of these shirt details, add a monogram, and more by customizing this shirt.
Fabric Info
Fabric Description
Every man should own an oxford shirt. Comfortable, hard-wearing, and incredibly versatile, oxfords are an absolute wardrobe staple. Our heavy oxfords have just the right amount of heft to them—they're woven with a 40/1 x 21/2 construction for a fabric that feels substantial, but not overly thick. They're also highly resilient, meaning they'll last for years and only get better the more they're washed and worn. You can dress an oxford up under a sport coat or dress it down with your favorite pair of jeans. It's one of the few fabrics that can just as easily be worn with a tie as it can be worn rumpled and untucked. Our lilac heavy oxford is just the right shade of purple that's easy to wear and a nice way to break up your white and blue shirts. Try it with our Soft Ivy Button Down Collar, Soft Front Placket, and a Soft One-Button Cuff for a classic oxford cloth button down (OCBD), or go with one of our soft spread collars for more of a sprezzy Italian vibe.
Color & Pattern

Performance
4.69 / 5 Average rating
Recommended by 94%.
"Light shade of yellow in thick, hearty fabric. Fabric a bit coarser than expected, but I hope it will soften up after a few washes and wears."

Antonio in Clarksburg, MD

"Nice oxford, a little heavy"

Patrick in Mount Pleasant, SC

"Very much enjoy the color and fabric weight."

Jeffrey in Foster City, CA

"Great fit"

Sean in Kalispell, MT

"Love this fabric. Very comfortable."

Joe in Arcola, VA

"Loved it Probably buy more"

John in KISSIMMEE, FL

"Nice oxford fabric, as expected"

Blair in Aurora, CO

"Great fabric. Love the color"

Stephen in Chicago, IL

"Perfect thickness with substantial feeling hand, without being too heavy or stiff. Feels robust and looks great."

Thomas in Edmonton, Alberta

"perfect classic oxford -- good quality, construction, and color"

Marc in WASHINGTON, DC

"Great quality. Has washed well."

Leighton in Toronto, Ontario

"Nice but wrinkly"

Enrique in ORLANDO, FL

"Very heavy, yet somewhat supple. It's a beautiful color and makes a great Oxford."

Chris in Salem, OR

"Goes great with jeans"

John in Issaquah, WA

"great"

Patrick in Minneapolis, MN

"Fantastic heavy weight, casual OCBD. Really comfortable, perfect untucked with Chinos/Denim."

Marc in Salem,

"A little heavier than I usually wear, but still comfortable and I predict it will last a long time."

Mark in Brooklyn, NY

"Just as pictured, standard oxford shirt."

Chris in Dayton, OH

"Different color"

Nicholas in New York, NY

"Have not received them"

Steve in Belle Haven, VA

"Thick hand feel and very opaque."

Tillman in Kelowna, British Columbia

"Excellent"

Stefano in Agno, Ticino

"This fabric is buttery and with the second washing is already getting better! I'll be ordering other colors."

GREGORY in Oak Park, IL

"The color was outstanding."

philip in bad neuenahr, rp

"N/A"

Andrew in SANTA MONICA, CA

"PC oxford cloth is the real deal. This lilac purple is genuinely eye pleasing and leads to many compliments."

craig in PASADENA, CA

"Looks nice but is stiffer than other fabrics I like."

Howard in Kingsbridge Heights, NY

"The posted reviews are right---the shirts is heavy and a bit wrinkley but I like it. Given the weather we've been having I haven't worn it but I'm looking forward to when it gets a bit cooler"

Mike in Montrose, NY

"Started out a bit stiff, but the colour is very light and subtle. Not shiny at all and pretty much perfect for an everyday kind of shirt."

Jared in Red Deer, Alberta

"The fabric was heavier than I expected, and isn't really as comfortable as I'd hoped."

Peter in Brooklyn, NY

"Nice quality, basic Oxford cloth."

Tom in HONOLULU, HI

"Great color, and feels like an Oxford cloth"

Johan in Marinwood, CA

"PERFECT"

Thomas in SAN JOSE, CA

"The thickness of the fabric, not to mention the unique color, make this shirt a stand-out. I'm wearing it more than I thought I would!"

Ron in RALEIGH, NC

"Proper Cloth's OCBDs are their best value and this lavender is no exception. After you get some whites and light blues this would be the next essential"

Joshua in Dallas, TX

"I love the colour of this fabric! It's a beautiful lavender that really stands out without being too showy. The texture is quite nice too. The weight of the oxford is just right, and holds a crease on the sleeves very nicely."

Paul in St Albert, AB

"Nice fabric."

Adam in Chevy Chase, MD

"I like the color, the fabric is still a little Heavy, but it's nice. Though it may wrinkle a little much."

Jesse in New York, NY

"This is the first Oxford shirt I've bought from PC and it's exactly the top quality all around which I've come to expect."

John in San Clemente, CA

"Heavy, but not too heavy. A great color for spring."

James in Amherst, NY

"Comfortable fabric."

Jay in NEW YORK, NY

"appears a bit lighter in real life"

Aaron in BROOKLYN, NY

"Really nice color and fabric. Slightly different than the traditional office shirt color rotation, but in a good way. Comfortable fabric, too. Not too heavy or light."

Grant in Shaker Heights, OH

"Very nice. Goes with almost anything."

David in Shinjuku-ku, Tokyo

"Solid. Well constructed fabric"

John in Shrewsbury, MA

"This oxford is a lovely light color and looks really sharp when fitted correctly. Drapes very nicely. Doesn't crease very much either."

Magd in Ajax, Ontario

"Love this color. Hard to find."

John in ALEXANDRIA, VA

"I love these heavy oxfords and have them in multiple colors. This is a really pretty shade of lilac."

Chris in Houston, TX

"Just as expected"

Patrick in Pawleys Island, SC

"Beautiful shade of Lilac and looks stunning with a navy tie."

NORMAN in CHARLOTTE, NC

"A little too heavy for my tastes, but a quality fabric."

Chuck in New York, NY

"This is a wonderfully heavy shirt that is durable, warm, and looks great. It's one hundred percent cotton which I think is really comfortable. I wear it to the office and roll my sleeves up to my elbows for a more casual look. Wrinkles come out easily and I has a crisp appearance after I iron it."

David in Severance, CO

"Timeless classic."

Ade in Oakville, Ontario

"As advertised, classic twill shirt"

Mark in KANSAS CITY, MO

"The fabric is great."

Frank in Yakima, WA

"Nice color, a little stiff"

Benjamin in Brooklyn, NY

"Lovely color. Perfect for a works shirt that gets laundered regularly."

James in Saint Amant, LA

"Wrinkles easy"

Jeffrey in ENGLEWOOD, CO

"Looks great, but feels stiff and boardy when new. I'd imagine it will break in nicely after a few wears and washes, so I don't mind. I'm sure this will be a favourite shirt for many years to come."

Rob in Edmonton, AB

"great look"

stephen in Columbus, OH

"stiff but comfortable"

Stephen in NEW YORK, NY

"The fabric was great and exactly the type and feel I desired."

Larry in Colver, PA

"Very heavy oxford but that is what I was wanting. It retains a good shape and wears very well."

Craig in Collierville, TN

"Nicely subdued, not an in your face lilac. Excellent heft and collar roll."

Aaron in Brooklyn, NY

"Good color, feels nice, The look of quality."

Jeffrey in Burtonsville, MD

"Good sturdy feel, while still being comfortable. Like the look with contrast collar."

Benjamin in BELLEVUE, WA

"The fabric has a purpose. It is thick and substantial. Good for fall and winter in Texas, where I live. Not too shiny."

Venkata in ABILENE, TX

"Great, thick, well made fabric"

Zack in Brooklyn, NY

"An excellent Oxford, just like the rest of the oxfords I have ordered from PC. This is a nice, versatile light shade of purple."

Daniel in ROCHESTER, NY

"The color did not meet my expectation"

Carlos in Peyton, CO

"Seems to be rugged and so I expect it to be long lived."

Kendall in Gex, Ain

"Great shirt!"

Tom in CHERRY HILL, NJ

"This fabric is absolutely beautiful, and it also shrinks like crazy in the wash. The shirt I ordered fits pretty tightly after a single wash, and I doubt it will be wearable for much longer afterward."

Jesse in MADISON, WI

"Very thick and stiff. Not the most comfortable, but durable"

Tom in Atlanta, GA

"Fantastic look and feels great!"

Eric in Minneapolis, MN

"I love the look, but my husband prefers the smoother fabrics."

Sally in FORT LAUDERDALE, FL

"Classic Oxfords."

Stephen in Newtown Square, PA

"Oxford material makes the shirt seem bigger than other similar shirts."

Shiful in Flushing, NY

"Great fabric. Only regret that I accidentally ordered French cuffs instead of my usual button cuffs."

james in Chatham, MA

"Excellent"

Spencer in Etobicoke, ON

"I love these oxford fabrics but wish it were a bit softer and more luxurious."

Nicholas in New York, NY

"Perfect shade of light purple."

jeff in Nora, IN

"Definitely a heavier oxford; irons well, tone and texture are great."

Mike in New York, NY

"sturdy fabric"

Stephen in Camberwell, Victoria

"looks and feels great"

Grantland in DULUTH, GA

"I found the heavy oxford too heavy and "stiff". But it was a fair shirt for the price."

L-Leslie in Toronto, ON

"Exactly as I expected"

James in RICHMOND, VA

"Solid Oxford"

Christian in Jersey City, NJ

"A really nice alternative to light blue or white Oxford shirts without going into pink territory"

Christopher in Annapolis, MD

"Heavy like I wore in college."

Steven in NASHVILLE, TN

"heavy, as described"

Mike in OAKLAND, CA

"I'm used to a more beefy, oxford and this did not disappoint. It's a more full fabric and the color is spot on. I love it."

Jay in BOISE, ID

""

Sham in Boston, MA

"Perfect oxford."

Kent in Angwin, CA

"Good color and texture. Good thickness"

Carey in Middleton, WI

"Perfect Oxford cloth."

Tim in Williamsburg, VA

"Great shirt. Color hasn't faded. Fabric is a medium weight and resist wrinkling fairly well. Washes well. Easy to care for. Two years and going strong."

Erik in Camas, WA

"good feeling"

Martin in Los Altos, CA

"love the colour!"

Eric in Christchurch,

"The color was not deep lilac as what I saw on the internet. Color was too light for what I wanted."

John in Phila, PA
FAQs
How do I get started?

First, welcome to Proper Cloth. We specialize in custom dress shirts, suits, jackets and pants.

The first step would be to create a size using our Smart Size Quiz. We'll use your answers and data from thousands of satisfied customers to generate custom dress shirt sizes in your account.

To order, you can browse our gallery of curated, pre-styled options and purchase them, made to order in your custom size (and style, just click 'Customize' to modify).

Or

You can use our Design-A-Shirt tool to create a custom designed shirt from scratch, selecting the fabric and all style details (collar, pocket, buttons, etc), before applying your custom size! We highly recommend only getting one shirt to start so we can lock down the Perfect Fit (Guaranteed!).
How long does it take to have a custom shirt made?

Standard finish, casual wash, and non-iron shirts generally take 12 to 14 days to produce and deliver. In all cases, the promised delivery date range at checkout should be accurate (if not slightly conservative). Click here to see our typical delivery times based on product.

Orders including shirts with any style of Mother of Pearl buttons must undergo special Fish and Wildlife inspections that may cause delays. For this reason, the expected delivery date range will be extended by an additional 14 days.
Can I change the collar or cuff style? Can I add a pocket? Short sleeves? etc.

As a made-to-measure shirtmaker, we offer a wide variety of style features. Proper Cloth shirts can be styled with any of our 30+ different collar styles, 12 different cuff styles, and one of our 9 different pocket options can absolutely be added.

Just click the 'Customize' button next to any of our pre-designed, photographed shirts to edit the design however you wish!

Short Sleeve shirts can be ordered by specifying as such under the Cuff/Sleeve section of the Design-A-Shirt tool.
Do you make shirts that can be worn untucked?
How do I order a short sleeve shirt?
Do you offer rush delivery?

Rush delivery is not available for custom made products. With ready-to-wear and stocked products, we have a little more flexibility.
Still have a question? Get in touch
Ready to create your custom shirt size?
Answer 10 easy questions about your body and fit preference to create a custom size.
Our Perfect Fit Guarantee
If you're not entirely happy with the fit of your custom shirt (or anything else about the shirt) you can return it to us for a complimentary remake in a new size or style. We excel at making remakes quick and hassle-free. If remaking the shirt doesn't suit you, you can also return the shirt for a full refund.