Light Wash Denim
$145
Select Shirt Size
Collar
i
Don't worry about shrinkage — we'll account for that automatically based on fabric choice. You can fine-tune your collar size down to 0.1" or adjust any of the 16 other customizable size parameters when you create a custom size.
Sleeve
i
Sleeve length is measured from the center back to the edge of the shoulder and down to the end of the cuff. Fine-tune your sleeve length down to 0.1" or adjust any of the 16 other customizable size parameters when you create a custom size.
Fit
i
Slim Fit will be nicely fitted, yet comfortable. Super Slim Fit is for those that prefer a particularly trim fit and are not bothered by slight tightness or limited range of motion. Classic Fit is a more generous, roomy fit that won't hug the body closely.
Shirt Style Details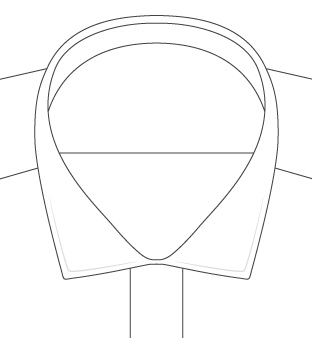 Soft Franklin Spread Collar
A casual spread collar of smaller proportions in a soft, unfused construction.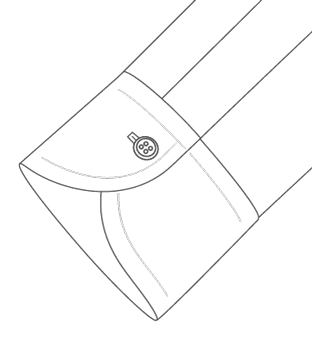 Soft Long One Button Cuff
The same shape as our long one button barrel, but without the stiff fusing. Soft, comfortable, and a good match for casual style shirts.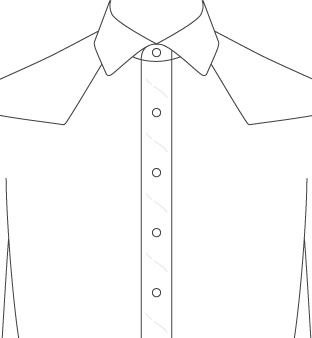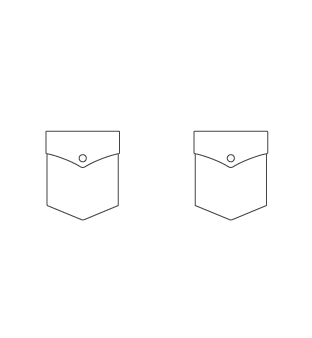 Western Front, Western Flap Pockets
Curved front yoke. Comes with soft front placket. Combine with Western back yoke and snap buttons for a true western shirt.
Buttons

Snap Buttons i

A beautiful off-white snap button. Slight color variation that replicates the look of vintage bone buttons. Perfect for a western shirt.

Bottom Hem

Rounded i

A 2" curved front and back shirttail hem with reinforced side seam gussets.
Change any of these shirt details, add a monogram, and more by customizing this shirt.
Fabric Info
Fabric Description
The perfect denim fabric. Period. Washed to a gorgeous shade of indigo blue that's neither dull, nor overly vibrant. Different from our washed indigo and denim shirts, this fabric is washed prior to being cut and sewn. As a result, this denim has a much more uniform appearance when you first put it on. Over time however, it will fade and develop a beautiful patina and great expression around the seams. Woven with a 32/1 x 32/1 twill construction, it's a true denim, but definitely different from what you're used to seeing on a pair of jeans. It's about the same weight as our heavy oxford, but wears a bit lighter and drapes a little more smoothly due to its twill weave. Despite its casual appearance, this fabric makes for a truly stunning dress shirt with a relaxed Italian vibe. Of course, it also shines as an easy-going, untucked shirt. Definitely go with soft details all around for this one. Try our Soft Roma Cutaway collar, Soft Square Two Button cuff, and no placket for a super sprezzy look.
Color & Pattern

Performance
4.74 / 5 Average rating
Recommended by 95%.
"This fabric is exactly what I imagined, a beautiful lightweight denim that's soft and easy to wear"

Cole in Gatineau, QC

""

Charlie in Collingswood, NJ

"Excellent lighter fabric that gives you a nice sheltered and comfortable feel."

Thorsten in BOULDER, CO

"Nice fabric but a bit too uniform. I am hoping it will fade with wear and washes."

Kent in CHARLOTTE, NC

"I was hoping it was a bit heavier but I am happy with it."

John in Amherst, NY

"Beautiful, works for casual and business"

Seamus in Balmain, New South Wales

"Great fabric. Makes for a unique dress shirt"

Danny in BROOKLYN, NY

"Tad too dark, but very nice. Nice weight and handfeel."

Stephen in BERKELEY, CA

"Terrific denim shirt, ideal color and weight! I could not be happier!"

NORMAN in CHARLOTTE, NC

"I never thought a denim shirt would look so good dressed up. The fabric looks great with most anything."

David in Rogers, AR

"Very comfortable"

Jacob in Indiana, PA

"Great"

Wayne in Houston, TX

"Lovely soft fabric. Can be dressed up or down easily. Works well with a blazer, on its own or under a sweater."

Shyam in London, London

"Very nice"

Kelly in Jersey City, NJ

"Best denim button down I have :)"

Evan in New York, NY

"Can't go wrong"

Doron in New York, NY

"Love this shirt! The most comfortable denim shirt I've owned."

Aaron in London, England

"Nice weight and construction"

Max in Gainesville, FL

"The only denim shirt I've ever owned that I actually like and wear. It's a great color and the tencel actually makes it extremely soft and comfortable for denim."

Thomas in NEW ORLEANS, LA

"Fabric is comfortable and is a great mix between casual and business. The fabric goes perfect with jeans, cords or semi-dress slacks."

Gary in Fairfield, CT

"My favorite chambray/denim shirt from PC. Perfect medium-blue color that goes with nearly everything. I wear this shirt all the time."

Matt in Downers Grove, IL

"I like this fabric even better than I thought I would."

Scott in San Diego, CA

"Love this fabric. A very classic denim."

Joshua in Half Moon Bay, CA

"When I received the shirt, there was quite a strong chlorine-like smell to it. I've only washed it once and the smell has faded a bit, so I'd imagine it will go away with enough washes."

Andrew in Belconnen, ACT

"Great evening shirt"

Lenny in New York, NY

"Nice feel, has just the right amount of heft, but definitely can be used as a killer dress shirt w or w/o a tie."

paul in Carmel, CA

"Good replacement for the aging chambray shirt this is replacing."

Lance in GREENVILLE, SC

"not a true denim. confused what the fabric really is"

Taylor in PASADENA, CA

"A bit loose."

Derek in marseille,

"Absolutely nailed the fit, and the fabric is exactly what i wanted: airy with a great drape."

Keith in Brooklyn, NY

"Nice"

Henrik in Aalborg, Aalborg

"Great casual shirt"

Dean in Memphis, TN

"Darker than I thought originally, but aging really well"

Jonathan in Grosse Pointe, MI

"This is a great mid denim blue that can be dressed up or down."

Peter in CAMBRIDGE, MA

"Classic chambray colour and fabric, minimal shrinkage …"

Chris in Mossman Park, Western Australia

"Classic fabric. Perfect for fall, winter and spring"

Ron in MUSKEGON, MI

"Favorite denim shirt color. Just the right balance."

Mohammed in Springfield Gardens, NY

"I ordered this fabric for a western style shirt and love the look. Can't wait to see how it breaks in."

Ryan in New York, NY

"Great. conftable ,"

Giuseppe in Ridgewood, NY

"I like the fabric. No complaints."

Gene in SAGINAW, MI

"It has a bit of a softer hand than I was hoping for but you only get that feel from an old shirt. Harder to achieve with a new shirt made to feel soft from the start."

Brant in Brooklyn, NY

"looks more like chambray than denim. A great fabric"

Ben in Winston Salem, NC

"Super fabric."

Robert in Blackburn, VIC

"Very dressy and comfortable."

Daniel in PHOENIX, AZ

"its great!"

Matt in DENVER, CO

"Thought it would be a bit more wrinkle resistant. I liked the styling I had it, but the wrinkle resistant was pour and the smart size changed the length of the arms on me to something I did not want."

Stephen in Fort Rucker, AL

"Perfect denim shirt."

Will in Armadale, Victoria

"My first denim shirt, and I must say it surpassed my expectations. Top-notch feel and look!!"

Kieffer in Inwood, NY

"Spectacular fabric, light and breathable but somehow not too prone to wrinkling as linen can. Equally right w jeans or chino shorts."

Brian in Greenfield, MA

"Sturdy but not stiff. Very comfortable."

Mark in ROSWELL, GA

"This fabric isn't your Mother's denim! It's much finer and silker than typical denims. As a result, it's much dressier when pressed, and, when lightly pressed, has a great casual look and feel."

David in Sandy, UT

"Great for spring and summer in a western pattern"

Anthony in Lolo, MT

"Exactly what i was hoping for. The color of the collar faded some in the wash however. It might have been my fault because of the cleaning products i chose, however, so i don't deduct points."

Terrence in Elmhurst, DE

"did not like the opacity"

Paul in Arlington, VA

"Wonderful weight and feel. One of the most comfortable shirts I own."

Richard in Twin Falls, ID

"It is a casual colour and fabric. I wear it to work under the right sport coat with a bit more texture on casual days."

Neil in Fort St. John, BC

"Gorgeous color, although not quite as "denim" looking as expected, as indicated by other reviewers. Has a bit more of a Chambray look to it"

Jonathan in Quechee, VT

"Soft, light blue denim. Very high quality."

Maxim in Hoboken, NJ

"Staple denim shirt."

Alexander in Pleasanton, CA

"good fabric"

Stephen in Camberwell, Victoria

"the collar is some what spread considering it is a button down which is usually more upright"

Tom in Hilton Head Island, SC

"Very comfortable weave and looks great and on trend."

Robert in Lindford, Hampshire

"Good product"

Glenn in Atlanta, GA

"This is more like the chambray and does not have much of a look or feel of an actual denim shirt. Not really soft, shiny and a bright colored blue."

Thomas in Chicago, IL

"Doubles as a business shirt."

John in Penfield, NY

"Great fabric. Shirts always fit as custom ordered"

sebastien in Midland, TX

"Great look with khakis"

Patrick in Greenville, SC

"I had trouble finding a denim on the site. This is a bit too refined."

Bill in Santa Fe, NM

"great weight for a denim shirt"

ALBERTO in Yonkers, NY

"Love this shirt right out of the box and it's fading really nicely."

Jonathan in Princeton, NJ

"Shrunk significantly and tore at seam."

John in Mountain Brook, AL

"Great light blue indigo fabric, super soft feel and just a makes for a great casual shirt."

Jimmy in San Jose, CA

"Lovely, soft cloth. Beautifully comfortable"

Ian in Dulverton, Somerset

"Awesome!"

Bradley in Toronto, Ontario

"Great fabric."

Nicholas in Toronto, ON

"Fantastic - true denim color, will fade nicely, and very comfy. Not too light or heavy of a fabric."

Andrew in MIAMI, FL

"Love it."

Idong in CHICAGO, IL

"Thinner than expected, and after wash didn't fit nearly as well as other shirts I've ordered, so I'm guessing it's a fabric issue."

Andrew in NASHVILLE, TN

"It's soft and a beautiful color. It didn't even feel like denim."

Ben in PHOENIX, AZ

"Great, lightweight denim fabric. If choosing between the denim and mid blue chambray, choose one or other as the colors are very similar."

Raymond in Brooklyn, NY

"Fabric is a nice light weight denim. It is soft and comfortable right out of the box."

Graham in SEATTLE, WA

"A light denim fabric. Consider the weight to be that of a typical dress shirt."

Kweku in Franklin Township, NJ

"I love this shirt! Soft and comfortable It goes great with my white jeans"

Michael in NEW YORK, NY

"Beautiful denim fabric. It shrank quite a bit more than other shirts, due I think to the wrinkling."

Will in San Francisco, CA

"Light denim, can't wait to see how it ages."

Timothee in Vancouver, BC

"laundry odour when new, so wash before wearing, nice blue hue and soft hand, very cool and comfortable to wear."

Paul in Bolton,

"A+"

Thomas in New York, NY

"Great!"

Benjamin in Kalamazoo, MI

"It's softer than I expected for denim."

Michael in AUSTIN, TX

"It's ok, quality fabric but you'd have to like demin colors. Not a personal favorite"

Simon in New York, NY

"I love this fabric. It is super soft and the color is rich."

Marco in Key Biscayne, FL

"Great fabric."

Benjamin in Madison, WI

"Very comfortable to wear, the lightest denim I've ever worn."

Joseph in Henderson, NV

"Great business casual shirt. Good color and fabric."

Joseph in Toronto, Ontario

"Beautiful and incredibly comfortable fabric"

Tony in New York, NY

"I'm always searching for the perfect light denim / chambray shirt that is not too "country." This is it. I'll wear it four seasons of the year."

Joseph in Wilmington, DE

"Can't get better than this denim shirt, its my new go to. Essential for traveling, wrinkles go away overnight with a hanger."

Jay in VIENNA, VA

"Fairly wrinkle resistant"

Grant in Hopkins, MN

"This shirt has been a constant favorite of mine for 5 years. Why I come back to Proper Cloth (in addition to the fit)."

Andrew in Pimmit, VA

"nice feel to it, definitely a softer denim, hopeing to see some great fading with time, so far its definitely a saturated blue"

Avi in Brooklyn, NY
FAQs
How do I get started?

First, welcome to Proper Cloth. We specialize in custom dress shirts, suits, jackets and pants.

The first step would be to create a size using our Smart Size Quiz. We'll use your answers and data from thousands of satisfied customers to generate custom dress shirt sizes in your account.

To order, you can browse our gallery of curated, pre-styled options and purchase them, made to order in your custom size (and style, just click 'Customize' to modify).

Or

You can use our Design-A-Shirt tool to create a custom designed shirt from scratch, selecting the fabric and all style details (collar, pocket, buttons, etc), before applying your custom size! We highly recommend only getting one shirt to start so we can lock down the Perfect Fit (Guaranteed!).
How long does it take to have a custom shirt made?

Standard finish, casual wash, and non-iron shirts generally take 12 to 14 days to produce and deliver. In all cases, the promised delivery date range at checkout should be accurate (if not slightly conservative). Click here to see our typical delivery times based on product.

Orders including shirts with any style of Mother of Pearl buttons must undergo special Fish and Wildlife inspections that may cause delays. For this reason, the expected delivery date range will be extended by an additional 14 days.
Can I change the collar or cuff style? Can I add a pocket? Short sleeves? etc.

As a made-to-measure shirtmaker, we offer a wide variety of style features. Proper Cloth shirts can be styled with any of our 30+ different collar styles, 12 different cuff styles, and one of our 9 different pocket options can absolutely be added.

Just click the 'Customize' button next to any of our pre-designed, photographed shirts to edit the design however you wish!

Short Sleeve shirts can be ordered by specifying as such under the Cuff/Sleeve section of the Design-A-Shirt tool.
Do you make shirts that can be worn untucked?
How do I order a short sleeve shirt?
Do you offer rush delivery?

Rush delivery is not available for custom made products. With ready-to-wear and stocked products, we have a little more flexibility.
Still have a question? Get in touch
Ready to create your custom shirt size?
Answer 10 easy questions about your body and fit preference to create a custom size.
Our Perfect Fit Guarantee
If you're not entirely happy with the fit of your custom shirt (or anything else about the shirt) you can return it to us for a complimentary remake in a new size or style. We excel at making remakes quick and hassle-free. If remaking the shirt doesn't suit you, you can also return the shirt for a full refund.