Light Grey Heavy Oxford
$100
Select Shirt Size
Collar
i
Don't worry about shrinkage — we'll account for that automatically based on fabric choice. You can fine-tune your collar size down to 0.1" or adjust any of the 16 other customizable size parameters when you create a custom size.
Sleeve
i
Sleeve length is measured from the center back to the edge of the shoulder and down to the end of the cuff. Fine-tune your sleeve length down to 0.1" or adjust any of the 16 other customizable size parameters when you create a custom size.
Fit
i
Slim Fit will be nicely fitted, yet comfortable. Super Slim Fit is for those that prefer a particularly trim fit and are not bothered by slight tightness or limited range of motion. Classic Fit is a more generous, roomy fit that won't hug the body closely.
Shirt Style Details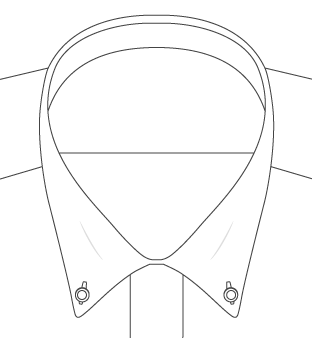 Soft Ivy Button Down Collar
Collar roll. And plenty of it. This decidedly casual collar style is more expressive than most modern button down collars.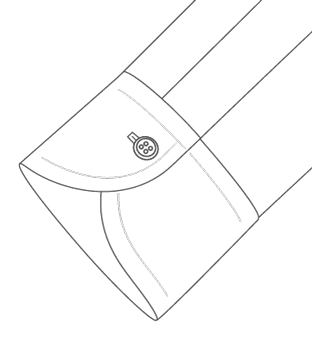 Soft Long One Button Cuff
The same shape as our long one button barrel, but without the stiff fusing. Soft, comfortable, and a good match for casual style shirts.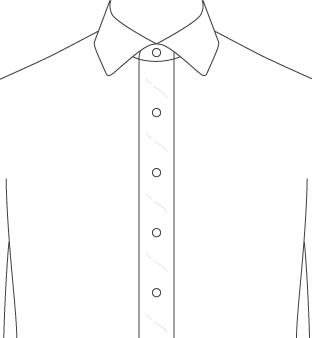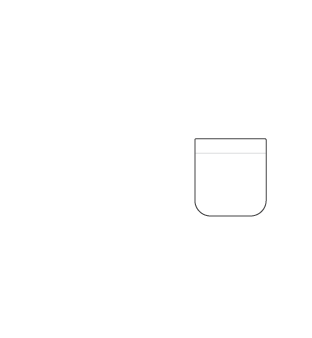 Soft Wide Front Placket, Rounded Pocket
A traditional take on the casual soft placket. The wider 1.5" unfused front makes for a perfect relaxed look.
Buttons

Mother of Pearl Buttons i

A classic detail favored by high-quality shirt makers. Made from the inner layer of pearl oysters, they feature more depth of color than our plastic buttons.

Bottom Hem

Rounded i

A 2" curved front and back shirttail hem with reinforced side seam gussets.
Change any of these shirt details, add a monogram, and more by customizing this shirt.
Fabric Info
Fabric Description
Every man should own an oxford shirt. Comfortable, hard-wearing, and incredibly versatile, oxfords are an absolute wardrobe staple.
Our heavy oxfords have just the right amount of heft to them—they're woven with a 40/1 x 21/2 construction for a fabric that feels substantial, but not overly thick. They're also highly resilient, meaning they'll last for years and only get better the more they're washed and worn. You can dress an oxford up under a sport coat or dress it down with your favorite pair of jeans. It's one of the few fabrics that can just as easily be worn with a tie as it can be worn rumpled and untucked. Our light grey heavy oxford is a unique shade of soft grey that's incredibly easy to wear. Try it with our Soft Ivy Button Down Collar, Soft Front Placket, and a Soft One-Button Cuff for a classic oxford cloth button down (OCBD), or go with one of our soft spread collars for more of a sprezzy Italian vibe.
Color & Pattern

Performance
4.71 / 5 Average rating
Recommended by 94%.
"Fabric was really high quality and nice weight."

Joseph in New York, NY

"A straightforward, no nonsense light grey oxford. It does it's job well."

Mark in Markham, Ontario

"great fabric and color"

john in North Andover, MA

"almost a hint of blue in an otherwise very light grey. so light i wouldn't find a problem pairing with certain grey pants. sure to become a staple in regular rotation."

Aaron in Brooklyn, NY

"Heavier but nice for fall"

Nick in Rumson, NJ

"Perfect shade of gray for me. Irons up nicely."

Jeremy in Mission Viejo, CA

"Good value"

Melvin in Troy, VA

"Really comfortable, and the weight is perfect for the weather in my area."

Michael in Mountain View, CA

"Great fabric, I accidentally ordered with long barrel cuffs, don't make the same mistake. Not needed for an oxford shirt."

nico in Ottawa, Ontario

"Great value. A fabric that plays great in both casual and more formal settings. Highly recommend!"

Mauricio in Palmetto Bay, FL

"Heavier weight and texture compared to the Pima Oxfords, but it softens over time and is durable. Color is subtle and slightly blueish, but versatile. Less contrast and easier to wear than white."

James in Costa Mesa, CA

"Pretty nice looking grey oxford, maybe slightly lighter than I expected. Also, suddenly all the Proper Cloth collars are much bigger (roma collar on previous shirt was smaller, suddenly collars are huge)."

Kirk in INDIANAPOLIS, IN

"Will take several wears to fully break in but a great shirt."

Manuel in Glendale, CA

"Good value, slightly stiff"

Kevin in Richmond, VA

"Great fit. Love the color and texture of fabric"

David in Warren, NJ

"Exactly what you would expect with a Oxford finish (thickness). Perfect."

Matthieu in laval, Quebec

"Great tucked or untucked"

Doron in New York, NY

"A bit coarse and rough - exactly what Oxford should be. Look forward to breaking it in and wearing it a lot."

Andrew in Frenchtown, NJ

"I put the shirt on in the morning, and my wife hugged me goodbye and said to me I love this shirt. She told me it really looks great on me."

Ronald in Levittown, NY

"Good value for a basic oxford."

Jerome in Dublin, CA,

"Really makes a great short sleeve shirt"

Clay in NAPLES, FL

"Wrinkles a bit more than expected."

Eric in Coopersburg, PA

"Nice weight and doesn't wrinkle too easily"

Matt in Nelson, Kaiteriteri

"Okay, true to pictures, suppose I was hoping for a slightly 'nicer' grey, whatever that would be. Unfortunately, this one came a bit too long (but slimmer than usual). Quite stiff to start"

Peter in Siblingen, Schaffhausen

"I love the fit and the feel of the shirt. It looks grey on the picture but also at the same time it also look like an extremely faded blue. Either way, it looks good because the fit is good. Don't recommended in very hot weather. It will start to get uncomfortable around 80s F and super hot in the 90-100 F."

John in Bay Point, CA

"Good durability and love that it's a fairly light grey."

Kirk in ROSEVILLE, CA

"Sturdy and versatile. Definitely recommended."

Owen in Hamilton, ON

"Classic oxford. Very neutral grey."

Silas in PASADENA, CA

"This is a great weight fabric and a great color. It is a little heavier than I thought it would be but in a good way. Great shirt fabric."

Eric in GREENSBORO, NC

"Great!"

Greg in Wayne, PA

"Very solid Oxford shirt, not particularly wrinkle resistant but that's to be expected. Great construction."

Dean in OAKLAND, CA

"A nice light grey. A classic oxford shirt in a pretty standard office color, if night the usual white and blue rotation."

Grant in Shaker Heights, OH

"Good quality oxford fabric. Feels heavy duty but isn't stiff"

Robert in NEW YORK, NY

"Great shirt"

Matt in Fairfield, CT

"Great oxford that can be dressed up or down!"

Joshua in NEW YORK, NY

"Like the grey Oxford."

John in New York, NY

"Solid material. Also ordered in pink."

Frank in Martinsville, NJ

"My new favorite shirts!"

Mark Nathan in CHICAGO, IL

"Well contructed"

John in Shrewsbury, MA

"Nice fabric"

Adam in Chevy Chase, MD

"Thinner than most of my other oxfords and than I expected, but incredibly soft, comfortable, and wrinkle resistant. I expect it to soften up even more after a few washes"

Phillip in Menlo Park, CA

"The heavy oxford fabric is one of my favorites. Very versatile."

Matthew in MESA, AZ

"Best for the fall or winter, the color was accurately represented on the web. Feels exactly as described. It can come out of the dryer a little wrinkled but that is accurately stated with it's wrinkle resistance rating of "3". It was more affordable than fully wrinkle resistance grey fabrics. For next g…rey shirt for the summer, I would choose probably the Reda Light Grey Melange Merino Wool. I'm happy with what I choose here though."

M. in New York, NY

"This is a great staple to have. Grab one for yourself!"

William in MINNEAPOLIS, MN

"The fabric is thicker than I expected, but it is comfortable. It's adaptable for both work (business casual) and casual settings."

Arthur in Wheaton, MD

"The Light Grey Oxford looks and feels great and makes a pleasant change from the typical White or Blue Oxfords. With chinos and navy blazer it looks terrific! I like this one so much I'll be ordering more."

NORMAN in CHARLOTTE, NC

"I ordered samples and the finished shirt does not match the samples in that it is much heavier and stiffer. Definitely not what I wanted or expected given the samples"

david in Chicago, IL

"Thick, quality fabric."

Chris in Tiverton, Devon

"Solid, relatively heavier weight oxford. Does wrinkle as expected with Oxfords but that is part of classic look. Good solid wardrobe piece"

Benjamin in Albany, GA

"Beautiful fabric that feels comfortable and sturdy!"

Dan in Boca Raton, FL

"Very comfortable fabric with clean, versatile color."

Paul in CAMBRIDGE, MA

"I like the fabric very much; it holds starch well and has a classic oxford cloth work. I am also very happy with the color - it is not too bright."

David in PORTSMOUTH, VA

"Exactly what I would expect from an oxford shirt fabric"

Patrick in London,

"Also had black pants made and these pair nicely"

Richard in Heber City, UT

"This is a nice heavy oxford that is versatile enough for dressing up or down"

Luke in Mahwah, NJ

"Love it. Workhorse. Feels like it will last a long time."

David in SPRINGFIELD, VA

"On the heavier stiff side, but good for a crisp look if unwrinkled."

Kevin in Los Angeles, CA

"Great everyday Oxford with a durable fabric."

Sean in Howell, NJ

"Nice gray color, goes with everything."

James in Costa Mesa, CA

"Fabric is heavy weight. Best for fall and winter."

Barry in Asheville, NC

"Standard medium weight oxford in great light to mid gray color."

Parth in FAYETTEVILLE, NC

"great"

Raymond in Montgomery, TX

"Excellent"

Don in El Paso, TX

"I love the unique color which will go well with blue jeans of any color. The fabric is top notch and perfect for Fall."

Sean in CHARLOTTE, NC

"As for all of the Heavy Oxfords, I really like the weight and feel of this fabric. Even when not ironed, the shirt sits lightly but feels warm and comfortable. Just wish there were even more, varied colour choices"

Steven in Lower Hutt, Wellington

"Solid Oxford shirt. A little stiffer than the ones I'm used to but not something I mind. Love the fit of the shirt like everything I order off proper cloth."

Matt in Saint Johns, Newfoundland

"Great shirt."

Adam in Bethesda, MD

"Love it"

Johnny in Cairo, GA

"Pretty heavy oxford, but gets softer as you wash it"

carlo in Brooklyn, NY

"A really tough, reliable shirt in a solid, unobtrusive color"

Thomas in Arlington, MA

"It's thick and soft."

Patrick in NASHVILLE, TN

"Perfect for any occasion."

Bryan in LANCASTER, PA

"Nice shirt"

Thomas in Colonia, NJ

"A thicker fabric, great for autumn and a casual look."

MINGXIN in Atlanta, GA

"Very good heavy oxford. Better than Brooks Brothers."

David in Punta Rassa, FL

"Works well with the Proper Cloth crew sweatshirt."

Mark in ALEXANDRIA, VA

"Great true heavy Oxford feel."

Thomas in NEW ORLEANS, LA

"Very stiff and crunchy fabric"

Stephen in Toyohashi, Aichi

"Great!"

Bradley in Toronto, Ontario

"It is the first shirt I ordered. The name Heavy Oxford should have been a clue so this is more about my preference than anything else. It is very stiff and wrinkles easily. I made a few mistakes on the sizing and add in the fabric. I just don't wear it."

David in ROSEVILLE, CA

"Great looking shirt. Fabric is quite heavy, but a good addition to any wardrobe!"

Morgan in Toronto, Ontario

"a little shinier than expected."

Casey in San Francisco, CA

"Excellent fabric and colour"

Chris in Waterloo, Ontario

"Like the faded yellow, smooth and not scratchy, drapes well"

Andy in Rockville, MD

"A nice heavy oxford. Presses nicely and hold finsihed look. Comfortable for office environements but would probably be too warm for summer heat."

Marte in Mililani, HI

"Great"

Danny in GARDEN GROVE, CA

""

James in Winnipeg, Manitoba

"Good Oxford fabric."

Jay in NEW YORK, NY

"not the grey I thought it would be. still nice but disappointed in my own reviews."

marcnichol in SIOUX LOOKOUT, ON

"Clean fresh look"

Leonard in VIENNA, VA

"Good oxford."

Michael in ALEXANDRIA, VA

"great every day fabric that holds up president's spread colar look excellent"

John in San Antonio, TX

"wtf"

Daniel in Budapest, XII

"Lots"

Eric in Boyne City, MI

"My favorite oxford of all time!"

DAN in West Roxbury, MA

"Nice fabric"

Ramon in San Juan, PR

"A good standard Oxford."

Cody in WASHINGTON, DC

""

Todd in Helmetta, NJ

"I like this one quite a bit. Substantial weight, classic oxford, and a soft gray that is a nice change from the usual blue. It looks exactly as pictured. You can't go wrong here."

John in Mendota Heights, MN

"Awesome for the workday"

David in Lower Burrell, PA
FAQs
How do I get started?

First, welcome to Proper Cloth. We specialize in custom dress shirts, suits, jackets and pants.

The first step would be to create a size using our Smart Size Quiz. We'll use your answers and data from thousands of satisfied customers to generate custom dress shirt sizes in your account.

To order, you can browse our gallery of curated, pre-styled options and purchase them, made to order in your custom size (and style, just click 'Customize' to modify).

Or

You can use our Design-A-Shirt tool to create a custom designed shirt from scratch, selecting the fabric and all style details (collar, pocket, buttons, etc), before applying your custom size! We highly recommend only getting one shirt to start so we can lock down the Perfect Fit (Guaranteed!).
How long does it take to have a custom shirt made?

Standard finish, casual wash, and non-iron shirts generally take 12 to 14 days to produce and deliver. In all cases, the promised delivery date range at checkout should be accurate (if not slightly conservative). Click here to see our typical delivery times based on product.

Orders including shirts with any style of Mother of Pearl buttons must undergo special Fish and Wildlife inspections that may cause delays. For this reason, the expected delivery date range will be extended by an additional 14 days.
Can I change the collar or cuff style? Can I add a pocket? Short sleeves? etc.

As a made-to-measure shirtmaker, we offer a wide variety of style features. Proper Cloth shirts can be styled with any of our 30+ different collar styles, 12 different cuff styles, and one of our 9 different pocket options can absolutely be added.

Just click the 'Customize' button next to any of our pre-designed, photographed shirts to edit the design however you wish!

Short Sleeve shirts can be ordered by specifying as such under the Cuff/Sleeve section of the Design-A-Shirt tool.
Do you make shirts that can be worn untucked?
How do I order a short sleeve shirt?
Do you offer rush delivery?

Rush delivery is not available for custom made products. With ready-to-wear and stocked products, we have a little more flexibility.
Still have a question? Get in touch
Ready to create your custom shirt size?
Answer 10 easy questions about your body and fit preference to create a custom size.
Our Perfect Fit Guarantee
If you're not entirely happy with the fit of your custom shirt (or anything else about the shirt) you can return it to us for a complimentary remake in a new size or style. We excel at making remakes quick and hassle-free. If remaking the shirt doesn't suit you, you can also return the shirt for a full refund.