Light Blue Heavy Oxford Soft Ivy Button Down
$90
Select Shirt Size
Collar
i
Don't worry about shrinkage — we'll account for that automatically based on fabric choice. You can fine-tune your collar size down to 0.1" or adjust any of the 16 other customizable size parameters when you create a custom size.
Sleeve
i
Sleeve length is measured from the center back to the edge of the shoulder and down to the end of the cuff. Fine-tune your sleeve length down to 0.1" or adjust any of the 16 other customizable size parameters when you create a custom size.
Fit
i
Slim Fit will be nicely fitted, yet comfortable. Super Slim Fit is for those that prefer a particularly trim fit and are not bothered by slight tightness or limited range of motion. Classic Fit is a more generous, roomy fit that won't hug the body closely.
Shirt Style Details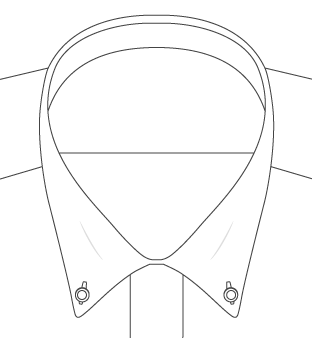 Soft Ivy Button Down Collar
Collar roll. And plenty of it. This decidedly casual collar style is more expressive than most modern button down collars.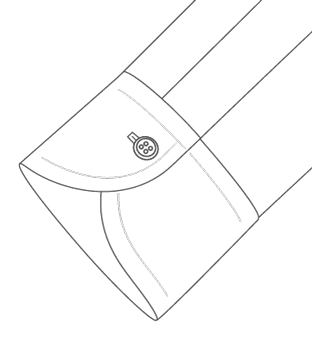 Soft Long One Button Cuff
The same shape as our long one button barrel, but without the stiff fusing. Soft, comfortable, and a good match for casual style shirts.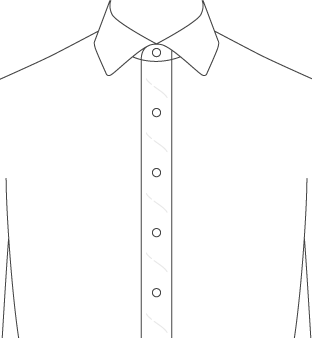 Soft Front Placket, No Pocket
Great for casual shirts. A soft, unfused front placket makes for a relaxed look.
Buttons

Roma Buttons i

A beautiful off-white faux mother-of-pearl button. Made from a high quality plastic resin. Very durable.

Bottom Hem

Rounded i

A 2" curved front and back shirttail hem with reinforced side seam gussets.
Change any of these shirt details, add a monogram, chest pocket, and more by customizing this shirt.
Fabric Info
Fabric Description
Every man should own an oxford shirt. Comfortable, hard-wearing, and incredibly versatile, oxfords are an absolute wardrobe staple.
Our heavy oxfords have just the right amount of heft to them—they're woven with a 40/1 x 21/2 construction for a fabric that feels substantial, but not overly thick. They're also highly resilient, meaning they'll last for years and only get better the more they're washed and worn. You can dress an oxford up under a sport coat or dress it down with your favorite pair of jeans. It's one of the few fabrics that can just as easily be worn with a tie as it can be worn rumpled and untucked. Our light blue heavy oxford is as timeless and easy to wear as it gets.
Suggested Styling: Try it with our Soft Ivy Button Down Collar, Soft Front Placket, and a Soft One-Button Cuff for a classic oxford cloth button down (OCBD), or go with one of our soft spread collars for more of a sprezzy Italian vibe.
Color & Pattern

Performance
4.69 / 5 Average rating
Recommended by 94%.
"Very nice"

Michael in Fallbrook, CA

"As workhorse as one can get, it's a staple and well made at that"

Hector in Irvine, CA

"Awesome!"

James in Scarsdale, NY

"Perfect for casual wear or with a jacket"

Bruce in Southside, AL

"Very nice heavy Oxford cloth"

Shawn in Woodstock, CT

"I love the OCBD line. This one looks great, but I do wish I had increased some of the dimensions, because this is a stiffer, less forgiving fabric for very tailored fits."

Andrew in AUSTIN, TX

"Heavier than expected, fit was off, that was a result of my miscues, adjusting fit didn't work out for me as I had hoped."

christopher in Fayetteville, AR

"Great fit!"

Jeff in SAN JOSE, CA

"soft and comfortable for a heavy fabric. Irons up nicely."

Jeremy in Mission Viejo, CA

"Surprised at the excellent fabric and execution."

Jerry in New York, NY

"felt like wearing canvas, will be returning. nice colour and pattern"

Thomas in Lake Mills, WI

"Great oxford fabric"

Owen in MARIETTA, GA

"Very nice fabric."

Juian in Kingston upon Thames,

"I love the color and how thick the fabric is. I know this is subjective depending on the review you read, but I do not mind how thick it is for wearing in the fall. It also wrinkles easily and is hard to iron out, but again, this wasn't an issue for me because I intended to wear the shirt more casually."

Daniel in Brooklyn, NY

"Nice heavy fabric. Has worn well."

Leighton in Toronto, Ontario

"was perfect"

Michael in Trabuco, CA

"Beautiful pale blue OCBD. This is my second PC OCBD, after I already ordered the lilac one."

Marc in Salem,

"The fabric is heavy at first but softens up after a few trips to the cleaners."

Wil in Barrington, RI

"Just the right weight for fall. Color is classic and cool."

Steven in AUSTIN, TX

"This is a hefty fabric that is surprisingly wrinkle resistant for 100% cotton"

Scott in San Leandro, CA

"I really like the thickness and feel of the fabric. The unique nature of the color is great too"

Lambros in Fort Lauderdale, FL

"I love this oxford fabric! I love the weight and feel."

Cameron in Houston, TX

"Great value"

Edsel in Toronto, Ontario

"Feels high quality -- washed it it's even nicer."

Ben in Greenwood, WA

"Very nice off the bat, hope it keeps getting better!"

William in RICHMOND, VA

"Good quality and nice color."

Charles in Ithaca, NY

"Love it"

Konrad in DALLAS, TX

"Love the shirt. Fabric is a bit stiff still."

Joel in New Rochelle, NY

"Perfect!"

John in Calgary, AB

"Looks good. Classic Oxford"

Ryan in SAN FRANCISCO, CA

"It's very thick; feels and looks very premium. Can be incorporated into a business casual outfit or be worn open with a tshirt under it with jeans. Very versatile, very comfortable"

Namjun in CHICAGO, IL

"Perfect for business casual or casual"

Krishna in Long Island City, NY

"Good for colder seasons, pairs well with blue buttons."

Tillman in Kelowna, British Columbia

"This fabric is quite heavy and doesn't move with you that easily. Might be prone to wrinking."

Michael in Somerville, MA

"Nice shirt, would order again."

Scot in AUSTIN, TX

"Perfect fabric for an oxford style shirt. Does wrinkle, but a great value for the fabric."

Robert in Tiburon, CA

"A bit heavy"

Jeremie in Montreal, Quebec

"Exactly as expected and wears consistently with all other "Heavy Oxford" fabrics I've ordered from Proper Cloth. A bit more prone to shrinking after many washes, but not to the point of materially affecting fit."

Christopher in Toronto, Ontario

"The heavy oxford is an ideal weight and drape for a more casual work shirt. The material is robust and more structure than a twill, perfect for a modern office setting with an easy transition to dinner."

Carter in Santee, CA

"Exactly what I wanted and expected from classic Oxford shirt and fabric"

William in SAINT PAUL, MN

"great fabric. Better than any store bought shirt."

Jaime in Woodbridge, CT

"A beautiful almost piercing blue. A great stiff heavy oxford. I styled it as a more formal piece but it would work well as a more casual thing, especially the more it is washed."

Luke in Mahwah, NJ

"The color is perfect, however I would consider this fabric more in the "normal" weight range but if you did a heavier fabric I would definitely be interested."

Alex in Denver, CO

"Classic heavy oxford, as expected."

Josh in Charlotte, NC

"The color is a bit lighter than the standard "blue" oxford shirt, but it's a shade or two darker than "sky blue". I think it's a very useful color."

Keith in Smyrna, GA

"Very nice weight fabric for casual and daily use."

Samuel in New York, NY

"Good quality Oxford fabric, nice colour and extremely suitable for smart causal shirt with button down collar"

Calvin in Hong Kong,

"Great"

Zhong Jin in Singapore, Singapore

"Great casual shirt to wear with shorts or a sport coat."

Chadrick in Adairville, KY

"versatile shirt, good winter weight"

brent in wellington, Wellington

"Very classic OCBD. While "heavy" the fabric is still soft and breathable. You can wear this year round."

Andy in SCOTTSDALE, AZ

"Fabric is pretty hard, would recommend a more expensive fabric if you can afford it."

Robert in CHARLOTTE, NC

"Nice heavy fabric. Classic OCBD"

Josue in Haddonfield, NJ

"The fabric is exactly as expected. Appears to be durable."

Michael in Toronto, ON

"The fabric is a bit rough, and although the shirt looks good it's not my favorite."

Robert in NEW YORK, NY

"The fabric is very nice weight and colour. However the sizing doesn't work. I can't figure out how to request a remake - your website instructions say to go to my order history and "click the Request a Remake button", but when I go to my order history there is no "Request a Remake" option. T…he only options are to re-order the shirt with the same size, or to release the rest of my order. So I am stuck in limbo with a very nice shirt that does not fit me."

Michael in Carlisle, Ontario

"Good value - looks like it will be hard wearing. What I want for an OCBD. I would personally prefer it slightly paler but that will happen in time."

Michael in Kinsale, Co Cork

"The fabric has a substantial feel to it."

David in Menlo Park, CA

"Timeless classic. But fits better than other similar branded shirts I've had that looked like this in the past"

Craig in Washington, DC

"Love how thick the fabric is."

David in New York, NY

"High quality, highly recommend."

Patrick in Washington, DC

"Beautiful fabric."

Taylor in NEW YORK, NY

"Good low cost fabric. Not great hand-feel"

Griffin in New York, NY

"Good heavy weight. Nice weave. Hangs very nice."

Matthew in Indian Trail, NC

"Great heavyweight oxford...the way it should be,"

Donald in CHICAGO, IL

"Comfortable classic oxford with a slightly lighter weight feel."

Greg in Austin, TX

"Wrinkles a bit more than expected."

Eric in Coopersburg, PA

"Great shirt. A must. Nice thick fabric yet breathes well in the summer"

Andres in Longueuil, QC

"I didn't order this fabric. I ordered the grey, but it is similar"

Philip in Calgary, AB

"Great fabric, nice weight"

Matt in Nelson, Kaiteriteri

"Oxford cloth should always be this sturdy and heavy. This is a great cooler-weather shirt."

Michael in Mount Brydges, Ontario

"Proper Cloth's oxfords continue to impress! The cloth has excellent weight and texture, and the colour is amazing! It's a rich blue that really pops! The fit is perfect as usual. This shirt is great for casual wear or for business casual. It's going to look great with a navy blazer!"

Paul in St Albert, AB

"Perfect fit, finish, craftsmanship...This fabric is why I started shopping with your company, as evidenced in my ordering 4 shirts in this fabric."

Trevor in OMAHA, NE

"Excellent fabric."

Matthias in Berlin,

"Great structure, lovely feel."

Seth in SEATTLE, WA

"I was not expecting this service to be as easy and speedy as it is."

Michael in Brisbane, Qld

"Thick and should be hard-wearing. It does wrinkle easily but that is expected. I like the colour and texture."

Christian in Marsfield, NSW

"Wrinkles too easily, so it looks kind of bad"

Walter in COLUMBIA, SC

"Easily the best oxford I own. It has all the characteristics of the ideal classic oxford."

Trevor in Columbia, MO

"Pretty thick fabric. Ideal winter dress shirt."

Patrick in Oneonta, AL

"Excellent; very comfortable"

James in Darien, CT

"Nice"

Herbert in NORMAN, OK

"A luxurious heavy-weight fabric"

Adam in Montreal, QC

"Heavy Oxford as expected. Hopeful that it will eventually hold the starch better than it did after being professionally laundered once."

Doug in KALAMAZOO, MI

"Quality and fit were on point!"

Shiful in Flushing, NY

"Makes a wonderful OCBD"

Kurt H. in CHARLESTON, SC

"Classic Color, feels great."

Lucus in Estevan, Saskatchewan

"This fabric was heavier than expected and performs well, I think it was user error as I wanted something a little thinner and less "rugged" looking"

Aaron in New York, NY

"The heavy broadcloth is my faovrite shirt material and this is exellent quality."

Robert in Reston, VA

"This texture feels so good on the skin, and the weight makes it feel like it will last for sure!"

Andrew in DETROIT, MI

"Good overall and a perfect WFH shirt, but a little bit stiff"

Jeremy in London, England

"Love the fabric and color. The fit is perfect!"

Clarence in LITTLE ROCK, AR

"Great standard Oxford."

Jesse in Cambridge, MA

"See below"

Steve in Washington, DC

"a classic"

Todd in Reno, NV

"Love the blue - the heavy Oxford cloth feels great in hand (very substantial) and looks particularly good in lightly saturated colors such as this."

Jonathan in Merion Station, PA

"This fabric is stout, comfortable and opaque, and harkens back to quality shirts I enjoyed years ago."

Guy in SEATTLE, WA

"Great shirt. Perfectly casual, just what I was looking for"

John in Latham, NY

"A good Oxford shirt with a much stronger collar than the typical mall brand version."

Owen in Hamilton, ON

"The Platonic ideal of an OCBD. Love this shirt, and plan to order a couple more."

David in San Francisco, CA
FAQs
How do I get started?

First, welcome to Proper Cloth. We specialize in custom dress shirts, suits, jackets and pants.

The first step would be to create a size using our Smart Size Quiz. We'll use your answers and data from thousands of satisfied customers to generate custom dress shirt sizes in your account.

To order, you can browse our gallery of curated, pre-styled options and purchase them, made to order in your custom size (and style, just click 'Customize' to modify).

Or

You can use our Design-A-Shirt tool to create a custom designed shirt from scratch, selecting the fabric and all style details (collar, pocket, buttons, etc), before applying your custom size! We highly recommend only getting one shirt to start so we can lock down the Perfect Fit (Guaranteed!).
How long does it take to have a custom shirt made?

Standard finish, casual wash, and non-iron shirts generally take 12 to 14 days to produce and deliver. In all cases, the promised delivery date range at checkout should be accurate (if not slightly conservative). Click here to see our typical delivery times based on product.

Orders including shirts with any style of Mother of Pearl buttons must undergo special Fish and Wildlife inspections that may cause delays. For this reason, the expected delivery date range will be extended by an additional 14 days.
Can I change the collar or cuff style? Can I add a pocket? Short sleeves? etc.

As a made-to-measure shirtmaker, we offer a wide variety of style features. Proper Cloth shirts can be styled with any of our 30+ different collar styles, 12 different cuff styles, and one of our 9 different pocket options can absolutely be added.

Just click the 'Customize' button next to any of our pre-designed, photographed shirts to edit the design however you wish!

Short Sleeve shirts can be ordered by specifying as such under the Cuff/Sleeve section of the Design-A-Shirt tool.
Do you make shirts that can be worn untucked?
How do I order a short sleeve shirt?
Do you offer rush delivery?

Rush delivery is not available for custom made products. With ready-to-wear and stocked products, we have a little more flexibility.
Still have a question? Get in touch
Ready to create your custom shirt size?
Answer 10 easy questions about your body and fit preference to create a custom size.
Our Perfect Fit Guarantee
If you're not entirely happy with the fit of your custom shirt (or anything else about the shirt) you can return it to us for a complimentary remake in a new size or style. We excel at making remakes quick and hassle-free. If remaking the shirt doesn't suit you, you can also return the shirt for a full refund.