Japanese Washed Navy Slub Weave
$125
Select Shirt Size
Collar
i
Don't worry about shrinkage — we'll account for that automatically based on fabric choice. You can fine-tune your collar size down to 0.1" or adjust any of the 16 other customizable size parameters when you create a custom size.
Sleeve
i
Sleeve length is measured from the center back to the edge of the shoulder and down to the end of the cuff. Fine-tune your sleeve length down to 0.1" or adjust any of the 16 other customizable size parameters when you create a custom size.
Fit
i
Slim Fit will be nicely fitted, yet comfortable. Super Slim Fit is for those that prefer a particularly trim fit and are not bothered by slight tightness or limited range of motion. Classic Fit is a more generous, roomy fit that won't hug the body closely.
Shirt Style Details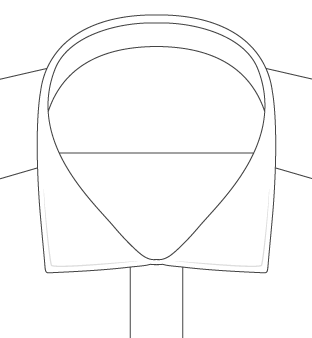 Soft President Spread Collar
Our new and improved version of our popular soft president spread collar. If you are looking for an off-duty collar, but button-down collars aren't your thing, this is going to be a great option.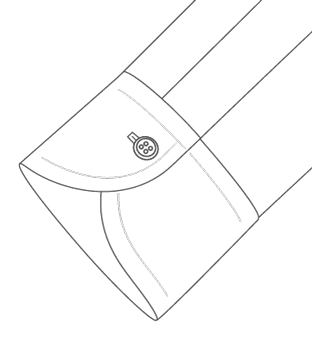 Soft Long One Button Cuff
The same shape as our long one button barrel, but without the stiff fusing. Soft, comfortable, and a good match for casual style shirts.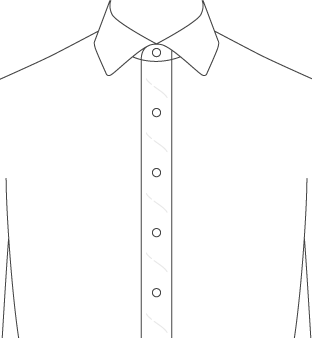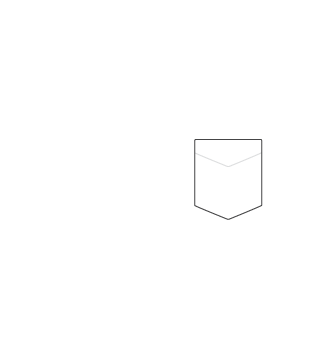 Soft Front Placket, Angled Pocket
Great for casual shirts. A soft, unfused front placket makes for a relaxed look.
Buttons

Slate Horn Buttons i

Unique slate blue button that pairs well with dark, casual fabrics. Made from a durable faux-horn.

Bottom Hem

Rounded i

A 2" curved front and back shirttail hem with reinforced side seam gussets.
Change any of these shirt details, add a monogram, and more by customizing this shirt.
Fabric Info
Fabric Description
A lightweight and rustic cotton plain weave woven by casual-fabric masters in Japan.
This hardy yet breathable 10s single-ply gauze weave is a unique casual fabric for spring and summer. Softer and more wrinkle resistant than linen, it's made from 100% cotton and features an open structure that allows for more air flow through the fabric. This dusty shade of navy blue is given extra dimension by the subtle tonal variations throughout the weave for a relaxed look that reflects the feel of the fabric. Try it as a short sleeve shirt with navy shorts and white sneakers.
Recommended Styling: Choose soft details for this one. Our Camp collar and front make a laidback look that's at home in the city or on a tropical getaway, or go Western with our Soft Point collar, Western Flap pockets, Western Front placket, and Slate Horn buttons.
Color & Pattern

Performance
4.71 / 5 Average rating
Recommended by 92%.
"Japanese Washed Navy Slub Weave PCF3344: This fabric is heavier than the description on the website might indicate. I find it perfect for autumn/winter casual wear. The subtle color variations and fabric texture give the fabric more interest than a simple solid cloth color. I've worn this shirt for casual occasions …(tie-less, so far)—it's probably a little too "rough-hewn" for stricter business/office wear."

Marshall in PALO ALTO, CA

"love it. has such a unique look and feel to it. looks great under a blazer"

robert in NEWBURGH, IN

"More midweight than expected but perfect for a short-sleeve camp collar shirt"

Joshua in Dallas, TX

"nice formal looking casual fabric"

Todd in Denver, CO

"Very breathable"

Andy in London, London

"Coloring is a bit lighter than pictured."

Jonathan in ALEXANDRIA, VA

"Nice coarse casual feel and look"

Paul in NEW HAVEN, CT

"This fabric deserves a real closeup photo, because the fabric in real life has different tones of blue and is thicker than it appears online."

John in Roxbury, CT

"Incredible color, structure and feel. One of my new favorites."

Thomas in Chicago, IL

"Thick (medium weight) linen fabric. Rich color. Lovely."

John in BATON ROUGE, LA

"Great warm-weather fabric, breathable, and with a subtly elevated pattern. SImple but refined."

Michael in PORTLAND, OR

"Looks like linen but it's super soft, which is great! But it is rather medium weight, or at least it feels quite thick. Very classy fabric for a casual shirt!"

Thimon in Makati, NCR

"it will keep me ordering"

Barrett in Naples, FL

"Beautiful fabric with nice texture and slub details. Light and breathable but also sturdy."

Scott in Los Angeles, CA

"Looks fantastic and nice and light. I haven't washed yet but I'm certain this will subject to shrinking. On this note my shirt was quite undersized which I'm sure was some sort of post-cutting washing. I suspect this would think quite a bit so think about sizing up."

Lindsay in Calgary, AB

"I rolled the dice a bit on this fabric but I don't regret it a bit. I travel to India quite a bit for work, which is why I chose it. The color and pattern is gorgeous and the weight is ideal for muggy hot tropical weather. It's very comfortable to wear. My main concern was the weight in terms of the drape. I'm a… big guy, with the middle-age belly to prove it - I'm built like a football lineman, so the drape for a short sleeve untucked shirt is important, so it doesn't sag/stick in the wrong places. I would have added a standard placket to the shirt, but it's unavailable in this material due to the weight. The drape/structure is 80% of what I would want with the soft placket, and while I still can wear the shirt confidently, it hangs a little baggy compared to some of the other shirts I got in the same cut. The material does wrinkle a bit compared to cotton poplin, but it's nowhere near as bad as a comparable weight in summer linen. It will definitely be at the top of the pile when I pack for travel to India."

Trip in North Wales, PA

"Great"

Nitin in NEW YORK, NY

"Great, versatile fabric. Ideal for formal and casual situations. Slight wrinkles."

Sam in Andalusia, PA

"Amazing fabric - great colour, mid-weight but breathable and much softer than linen."

Brent in Hassocks, West Sussex

"Nicely laid, equivocal a prioi, pero qui"

John Robert in Honolulu, HI

"I had one and it's the same good quality"

Charles in Salem, MA

"Brighter colour then shown, but quite enjoy it"

Mackenzie in Vancouver, BC

"I loved this fabric. Will order again in a different color"

Scott in Manchester, CT

"Substantial, yet breezy, due to the low thread count. I love the dye variations in the yarn and the prominent texture. My top fabric (across colors)from Proper Cloth."

Joshua in OAKLAND, CA

"Thicker fabric, wonderful texture. Prone to shrinkage."

MARTIN in New York, NY

"Very nice pattern, not too busy but enough to make it look different from a regular Navy shirt."

Eduardo in Weston, FL

"I love textured fabrics, and this one is no exception. The color is rich and suits me."

Michael in Huntsville, TX

"Nice, subtle weave lines."

Albert in Seattle, WA

"Nice, textured feel to it."

Vivek in SAN FRANCISCO, CA

"Thicker fabric and high quality! Doesn't wrinkle easily"

Jason in Red Deer, Ab

"Unique in a good way. Great for summer casual look. Take note that it wrinkles as you would expect from this kind of untreated fabric.."

Ryota in Meguro City, Tokyo

"The slub weave elevates the shirt from run of the mill to a more interesting look."

Mark in MASCOT, NSW

"A very nice color and I very much like the slubby texture. I would say it's midweight but should be breezy with the woven texture of the fabric."

John in BREMERTON, WA

"Like so much ordered second shirt same fabric different color."

Greg in PORTLAND, OR

"Love the subtle texture and weight of this fabric."

Nathan in New York, NY

"Substantial cloth, nice"

Chung in BINGHAMTON, NY

"Love the color and design of this shirt."

Jason in Holland, PA

"Love Japanese fabrics"

Doron in New York, NY

"Ok"

parvez in Lockport, IL

"Very interesting fabric. Feels very substantial and comfortable."

Adam in Ann Arbor, MI

"Dense shirt"

chris in Rehoboth Beach, DE

"Wearing it right now"

Kurt in BOISE, ID

"Great"

KaiYiu in Tsuen Wan, NT

"Hearty and substantial yet soft"

Joshua in New York, NY

"The fabric is nice and I'm happy with it but it's listed as very lightweight, which I don't believe it is."

Daniel in Mount Martha, VIC

"A bit thicker fabric"

Roberto in New York, NY

"Doesn't wrinkle easily. Great fabric texture"

Daniel in Cottleville, MO

"Nice fabric texture; does not wrinkle easily, and stretches a bit."

Mark in New York, NY

"very rich fabric-- comfortable and just the right weight"

tom in Saint Petersburg, FL

"Thick heavy fabric, does not fall naturally."

Brian in NAPLES, FL

"More colors please"

Christopher in Farmington, CT

"Looks wonderful!"

Paul in NEW YORK, NY

"I'm not sure what I think about this one yet. It's an attractive fabric; I'm just not sure how to wear it yet. But it's a nice change up with the texture and subtle slub hatching."

Thomas in NEW ORLEANS, LA

"Love these slup weave fabrics. I have all of its colors and the fabric is extremely structured and comfortable."

Robert in Newport Beach, CA

"Great fabric, and really lovely color"

Edward in Kowloon Tong, Kowloon

"This has become my go-to short sleeve button up for summer, both for work and casual with shorts. Wrinkle-resistance is very good."

Matt in Valley, NS

"nice fabric and texture"

Stephan Daniel in Hong Kong, Central

"Really like the color of the fabric! It was slightly heavier than anticipated but still super comfortable."

Sam in HOUSTON, TX

"Super comfortable, texture and color are great."

Richard in Westlake Village, CA

"Love it, this is my favorite shirt!"

Adam in Dallas, TX

"Less wrinkle resistant than rated! Color is darker than it appears, fabric is thinner than one might think."

Nick in Southampton, NY

"Looks good. Haven't worn it yet but it seems just right"

Thomas in Clifton, NJ

"I love this fabric. Color and color variation were just what I expected. Fabric is heavier than I anticipated but I really like the mid-weight feel. Wrinkles some, but less than anticipated and the shirt still looks good at the end of the day."

Paul in Madison, WI

"It's seasonally perfect"

Mitch in El Cajon, CA

"Really nice shade of blue, and the texture of the fabric adds visual interest. Comfortable enough to wear all day. Received a compliment on my appearance first time I wore it."

JP in ATLANTA, GA

""

Nicholas in Grandview Heights, OH

"A little stiff as well but should soften up over time."

Stephen in Leeds, NY

"Lovely fabric"

Andrew in Kwun Tong, Kowloon

"Beautiful fabric. Great texture with nice weight. Perfect blue color."

Robert in White Salmon, WA

"Soft"

David B in Miami, FL

"This is a great fabric. It is heavy without being stiff and the subtle pattern gives if a slightly worn in but not worn out look. It is a great look without being too formal."

Eric in GREENSBORO, NC

"Lovely texture and much softer than you might imagine given the texture. Mine have been through three wash cycles, I dry on low heat for 20 min then hang dry to finish. Wrinkling is very low and I'm surprised that they didn't seem to shrink at all when previous fabrics I've had similar to this shrank quite a bit.… As such, my sleeve lengths are a bit too long."

Drew in Chicago, IL

"Great shirt for summer nights."

Ronald in Pasadena, CA

"Beautiful visible texture and colour. The material is slightly heavier than expected, but very breathable."

Columb in East Ruston, Norfolk

"Bit thicker than expected but still breathes well"

Nicholas in Irvine, CA

"awesome--bought a second one."

George in mobile, AL

"Very appealing look and feel. Just unique enough to make people ask where you got it."

Mark in Leesburg, VA

"Great casual shirt"

Steve in Orinda, CA

"Loved the dark indigo colour."

David in Toronto, ON

"Fabric is fine, cut was not good. This time, unlike the past, the collar was well-made."

Gautam in Arlington, VA

"Love this fabric. Very light. In western style looks awesome with jeans, so my wife says."

Jason in KANSAS CITY, MO

"The weight of this fabric is fantastic as is the feel. It has enough weight to be able to wear it without too much wrinkle while at the same time being light and airy keeping your cool. One thing I hate about many light shirts as they wrinkle up the second just sit down, because of the weight of this one I don't get …the wrinkle but I still get the fabric that I appreciate the most"

Scott in Lancaster, PA

"My favorite fabric yet! Lightweight and comfortable with lots of structure. Looks like linen, breathes like linen, yet is very wrinkle resistant."

Timothy in Louisville, TN

"The material is firm and cool to wear. The color and appearance are great but there is sheen to it that I am hoping will fade through wear. That said I think it will last a long time and am hoping it comes into its own with age."

Ken in Santa Cruz, CA

"Very breathable. Not as soft as linen"

mark in Malvern, PA

"It's a heavy fabric but the color is wonderful. Cannot wait to wear"

Brian in Westwood, NJ

"Thought shirt fabric would be much lighter in weight."

john in New Cumberland, PA

"I love the soft fabric and fits perfectly"

Robert in SAN DIEGO, CA
FAQs
How do I get started?

First, welcome to Proper Cloth. We specialize in custom dress shirts, suits, jackets and pants.

The first step would be to create a size using our Smart Size Quiz. We'll use your answers and data from thousands of satisfied customers to generate custom dress shirt sizes in your account.

To order, you can browse our gallery of curated, pre-styled options and purchase them, made to order in your custom size (and style, just click 'Customize' to modify).

Or

You can use our Design-A-Shirt tool to create a custom designed shirt from scratch, selecting the fabric and all style details (collar, pocket, buttons, etc), before applying your custom size! We highly recommend only getting one shirt to start so we can lock down the Perfect Fit (Guaranteed!).
How long does it take to have a custom shirt made?

Standard finish, casual wash, and non-iron shirts generally take 12 to 14 days to produce and deliver. In all cases, the promised delivery date range at checkout should be accurate (if not slightly conservative). Click here to see our typical delivery times based on product.

Orders including shirts with any style of Mother of Pearl buttons must undergo special Fish and Wildlife inspections that may cause delays. For this reason, the expected delivery date range will be extended by an additional 14 days.
Can I change the collar or cuff style? Can I add a pocket? Short sleeves? etc.

As a made-to-measure shirtmaker, we offer a wide variety of style features. Proper Cloth shirts can be styled with any of our 30+ different collar styles, 12 different cuff styles, and one of our 9 different pocket options can absolutely be added.

Just click the 'Customize' button next to any of our pre-designed, photographed shirts to edit the design however you wish!

Short Sleeve shirts can be ordered by specifying as such under the Cuff/Sleeve section of the Design-A-Shirt tool.
Do you make shirts that can be worn untucked?
How do I order a short sleeve shirt?
Do you offer rush delivery?

Rush delivery is not available for custom made products. With ready-to-wear and stocked products, we have a little more flexibility.
Still have a question? Get in touch
Ready to create your custom shirt size?
Answer 10 easy questions about your body and fit preference to create a custom size.
Our Perfect Fit Guarantee
If you're not entirely happy with the fit of your custom shirt (or anything else about the shirt) you can return it to us for a complimentary remake in a new size or style. We excel at making remakes quick and hassle-free. If remaking the shirt doesn't suit you, you can also return the shirt for a full refund.