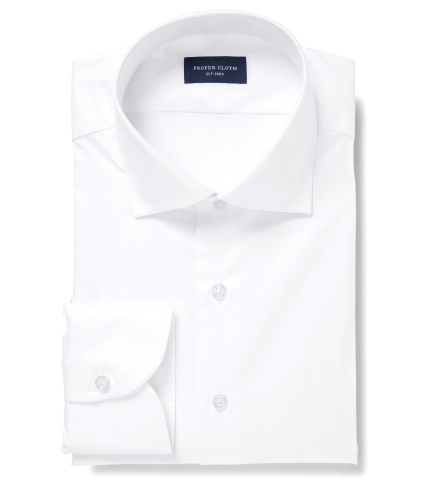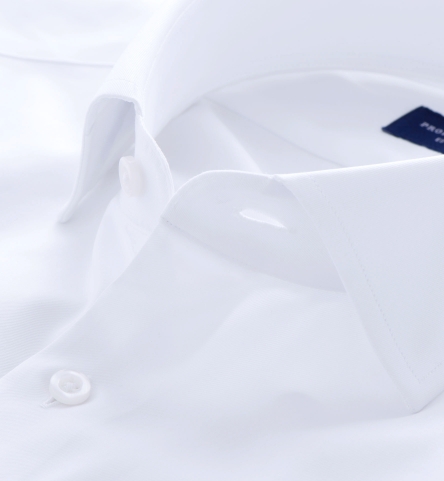 Greenwich White Twill
$140
Free Shipping on orders over $200.
Shirt Design Details
President Spread II Collar

Our 2016 update to the President Spread. A modern spread collar of traditional proportions.

Long One Button Cuff

A slightly longer version of our one button barrel cuff. Fused. Great for for guys with longer arms.

No Placket

The front of the shirt simply folds back on itself for a cleaner yet less structured look.

Standard Buttons

Our standard button. Made from high quality plastic resin. Very durable.

Greenwich White Twill Fabric
Customer Reviews
594 reviews. Average rating 4.71/5
Recommended by 97%.
"Good shirt for year round"

Neal in Columbia, SC

"Holds up well"

Don in Washington, DC

"Outstanding shirt - just enough weight to wear and look great - description of fabric spot on - I would buy another with French cuffs - great shirt"

Michael in Fairfax Station, VA
View more reviews
Fabric Description
A luxurious, densely woven twill that's perfect for the office or a big event. It's the white shirt every guy needs in their closet. Because the weave is fine, it appears totally clean and without texture from a distance, and the twill weave allows it to drape better than a plain weave would. It's woven in Europe with a 100s 2-ply thread count, and has a nice finish that gives it a pinch of shine and brings out the fabric's brilliant whiteness. Perfect for a President Spread collar and a rounded two-button cuff for the office, or a French cuff if you plan to wear it more formally.
Our Perfect Fit Guarantee
It's pretty simple. Try one of our shirts. We guarantee a perfect fit. We send it. You try it on. If it doesn't fit perfectly (it usually does), let us know what needs to change and return the shirt. We'll alter or remake your first shirt for free and save a new size on your profile for convenient reordering.