Canclini Burgundy Birdseye Beacon Flannel
$140
Select Shirt Size
Collar
i
Don't worry about shrinkage — we'll account for that automatically based on fabric choice. You can fine-tune your collar size down to 0.1" or adjust any of the 16 other customizable size parameters when you create a custom size.
Sleeve
i
Sleeve length is measured from the center back to the edge of the shoulder and down to the end of the cuff. Fine-tune your sleeve length down to 0.1" or adjust any of the 16 other customizable size parameters when you create a custom size.
Fit
i
Slim Fit will be nicely fitted, yet comfortable. Super Slim Fit is for those that prefer a particularly trim fit and are not bothered by slight tightness or limited range of motion. Classic Fit is a more generous, roomy fit that won't hug the body closely.
Shirt Style Details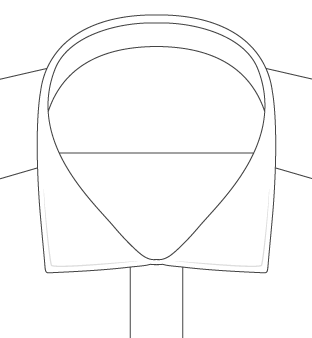 Soft President Spread Collar
Our new and improved version of our popular soft president spread collar. If you are looking for an off-duty collar, but button-down collars aren't your thing, this is going to be a great option.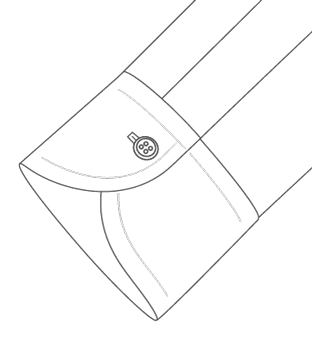 Soft Long One Button Cuff
The same shape as our long one button barrel, but without the stiff fusing. Soft, comfortable, and a good match for casual style shirts.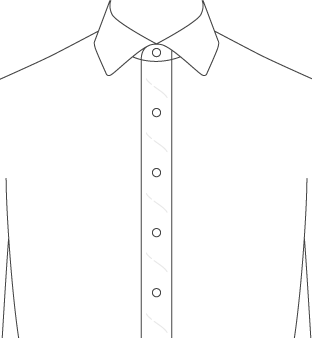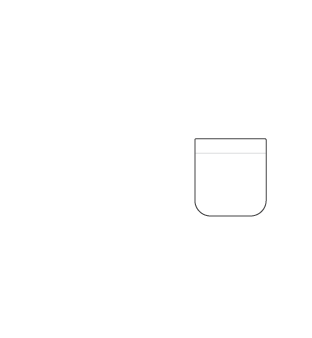 Soft Front Placket, Rounded Pocket
Great for casual shirts. A soft, unfused front placket makes for a relaxed look.
Buttons

Grey Horn Buttons i

A subtle, dark grey button ideal for dark, casual fabrics. Made from a durable faux-horn.

Bottom Hem

Rounded i

A 2" curved front and back shirttail hem with reinforced side seam gussets.
Change any of these shirt details, add a monogram, and more by customizing this shirt.
Fabric Info
Fabric Description
Time to have a little fun. This deep burgundy-colored flannel is one of our most beautiful, unique brushed fabric of the season. From a distance, it comes off as a pure solid, but as you get close you begin to notice the birdseye weave of the fabric and that it actually uses both light and dark red yarns. We worked closely with Canclini Tessile, the masters of luxurious flannel shirting fabrics, to develop this with just the right soft color tone and sophisticated birdseye weave. They've been making some of the worlds best fabrics just outside of Lake Como since 1925 and nobody weaves flannels like this as well as they do. It's incredible how soft they can make these fabrics, you'll never want to take it off.
The 50s 2-ply yarn gives it the perfect weight--hearty, yet comfortable enough to wear indoors. You'll definitely want soft, unfused details all around on this. We love the way it looks with a Soft Franklin Collar, Double Flap Pockets, and a Soft Placket for a more rugged vibe, but you can also go for a Soft President Spread and French Front if you want a layerable, city look.
Color & Pattern

Performance
4.68 / 5 Average rating
Recommended by 89%.
"Supple and I like it muchly"

Charles in Salem, MA

"Super soft. Fantastic flannel"

Paul in CHICAGO, IL

"it's a bit thinner than I was anticipating, but it's a comfortable and cozy fabric with a great texture."

Matthew in OLYMPIA, WA

"Nice colour and texture, but fabric has a slightly rough feel"

david in Fitzroy, Victoria

"This fabric wasn't rugged enough for me and the color was a bit duller than I expected."

Joel in Arlington, MA

"Nice and soft, exactly the deep burgundy color advertised."

Sterling in ARLINGTON, VA

"Soft and lightweight. Perfect for autumn spring or just a light outer layer"

Martin in SEATTLE, WA

"Finally! A burgundy shirt from Proper Cloth. It's soft and heavy enough for cold weather but not too heavy for spring. Big fan"

Blaze in Dickinson, TX

"Lovely richly coloured, soft fabric. It's great to wear through the cooler autumn, winter months. Have tried it on a warm day yet."

Paul in Reading, Berkshire

"Fantastic fabric!"

Justin in Cypress, TX

"This fabric has performed well over the years. Still one of my favorites shirts."

Barry in West Windsor Township, NJ

"The softest, best fitting flannel ever!"

Peter in Bozeman, MT

"My favorite. In sunlight or decently lit surroundings, this fabric looks amazing."

John in Easton, MD

"Absolutely love this fabric. Super soft!"

Amer in NEW YORK, NY

"Amazing soft feel and colour"

Joseph in London,

"too thick"

Brandon in New York, NY

"Wonderfully deep blue color. And the birdseye texture adds something interesting to a typical solid shirt. It's incredibly comfortable, and warm, so it can be worn by itself. But it can be dressed up too, since the fabric has a refined look and a slight sheen."

Thomas in NEW ORLEANS, LA

"Super soft. Doesn't wrinkle. Great reach color."

Ben in San Francisco, CA

"Very soft fabric, feels nice to wear for long periods of time. Great color too."

JP in ATLANTA, GA

"I love the depth of color of the deep shades of burgundy."

Jonathan in WALNUT, CA

"I did not like how the fabric had a few white dots woven into the fabric that stood out to me. Unfortunately it looked more out of place than apart of the fabric design."

Jason in Holland, PA

"Wonderfully soft and warm. Exactly what I wanted."

Christopher in LAS VEGAS, NV

"Beautiful fabric! Drapes well and is warm."

Nathan in NEW YORK, NY

"soft with a good drape. Super opaque. Goes well with jeans or slightly dressier occasions. fabric is soft with good drape and very comfortable"

Simon in PROVIDENCE, RI

"Rich, burgundy color, a little darker than the pictures but with lighter undertones that poke through the texture. Very warm."

Harmon in North Cambridge, MA

"After washing, the fabric looked a bit worn out and not a tidy knit."

Andrew in Belconnen, ACT

"A nice, deep Burgundy, midweight Flannel that's extremely soft & comfortable."

GLENN in Manteca, CA

"not quite as wrinkle resistant as I had hoped, but a super soft, comfortable fabric that looks great"

Adam in New Middletown, OH

"Comfortable and extremely durable. I have worn this flannel so much it should be in rags but it is still in good condition."

James in Farmington, MN

"the material for this shirt isn't great, it pills really easily. Still, better than no shirt at all (which is what I got with my last order)"

Michael in SEATTLE, WA

"Fabric has beautiful color but does pill easily, comes with being a flannel but still something to be keep in mind"

Scott in Loveland, OH

"Extreme pilling upon first laundering. Only gets worse over time. Color and texture look nice out to the box, but unless you want a very fuzzy-looking shirt, this isn't a god choice."

Stephen in Charlotte, NC

"Really beautiful colour. Sort and cozy to wear. I've worn this one a lot and it has stood up really well."

Peter in London, England

"Beautiful, deep color, soft fabric"

DAN in West Roxbury, MA

"Love this color. Can be dressed up or down."

Vincent in Rochester, PA

"Great deep burgundy but not quite as soft as other Beacons."

Alex in Irvington, NY

"I love this one. My only problem is it hasn't held up through dry cleaning over time. The fabric isn't as smooth/soft anymore. it has a lot of fabric "balls" not unlike what you get from wear on a sweater."

Thomas in Manhattan Beach, CA

"Soft and comfortable."

Howard in Winnetka, IL

"So many to choose from it's hard to pick one or all great"

Jeffrey in Winnetka, IL

"Very soft and comfortable against the skin. Definitely too warm to wear year-round, but a great 3-season fabric. The deep burgundy color looks fantastic with just about anything, but particularly for those with light complexions where it provides sharp contrast."

Kevin in SEATTLE, WA

"It seems to be very good"

Silvian in Clayton, MO

"Very soft and comfortable"

Neville in New York, NY

"It's perfect"

Jim in Addison, TX

"Softest shirt I've owned. Color is rich and unique. Doesn't feel heavy, but is definitely warm."

Jonathan in Orlando, FL

"warm and very comfortable!"

Todd in Mayfield Heights, OH

"Quite warm but nice fabric"

Thomas in New York, NY

"Worst fabric of the 15+ Shirts I've had from proper cloth. After one wash it looked years old."

Ryan in Shorewood, WI

"Great!"

Jonathan in Toronto, ON

"Canclini shirts are so comfortable! It's the first proper cloth shirt I'd recommended to a friend. You can't go wrong with this fabric"

John in Mill Valley, CA

"Looks awesome and very comfortable. Seems to be pilling a bit though."

Jordan in New York, NY

"Awesome fabric - great texture; breathable, open weave but still has a warm flannel quality."

Holden in Elmhurst, IL

"Great Fall/Winter fabric- nice and warm for cold days and holds up well both casually and in the office."

Michael in East Elmhurst, NY

"Softest shirt I own with great texture. Love this fabric for cooler months."

Brandon in Blue Bell, PA

"Very comfortable. I'm pleased with this shirt."

Caleb in Granite Bay, CA

"Incredibly soft and warm, though as the other reviews note, it attracts very tiny lint particles–but as a casual shirt, I don't find that an issue."

Matthew in NEW HAVEN, CT

"Fabric pilled after only a few care cycles. Followed directions as instructed. Was quite surprised as other proper cloth shirts have been higher quality. Would not recommend."

Mike in St. Louis, MO

"It is so soft, like you are warped in a blanket."

Malte in Lindhorst, NDS

"Super luxurious with a very soft feel. The colour actually comes from a base coat of dark blue with red on top, and that gives it a fantastic texture. It's a flannel, so it gets a bit fuzzy after some washes, but that's to be expected and does not negatively affect the shirt's look."

Pier-Olivier in Saint-Genis-Pouilly, Auvergne-Rhône-Alpes

"Excellent color and feeling; thinner than expected."

Manoj in San Jose, CA

"This fabric feels different than the Canclini herringbone flannel, but solid nonetheless. Great color but pills somewhat easily."

Charlie in Hinsdale, IL

"Awful shirt. Completely pilled after two washes (followed instructions, air dried, etc). Will be contacting customer service."

Andrew in Arlington, VA

"Soft. Luxurious and warm."

Raphael in Bedford, NS

"Super Soft!"

Jason in Los Angeles, CA

"soft and lighweight"

Joseph in Glen Oaks, NY

"Very soft and plush"

Jeffrey in Wallingford, PA

"Very comfortable fabric."

Shawn in Toronto, Ontario

"I own 4 Beacon flannels...need I say more?"

William in Madison, MS

"Amazing casual shirt. Comfortable, keeps you warm, doesn't wrinkle much."

Alex in Cincinnati, OH

"The actual color is a bit darker than the photo, but the main issue is with the material. I've only washed it once and dried it per the instructions, but it left lint particles on the other shirts. It appears to continue to shed a little and therefore may need to be washed/dried alone."

Michael in Linthicum, MD

"Great quality and Pricing Amazing Fabric Options Would recommend Proper Cloth!"

Sunil in ATLANTA, GA

"Feels great and got a compliment on it the first day I wore it."

Simon in New York, NY

"Incredibly soft, lovely subtle texture and drapes really well."

Jeffrey in Oro-Medonte, Ontario

"Beautiful color, but the material piled up a bit."

Shawn in Bloomingdale, IL

"Beautiful color."

Akash in San Francisco, CA

"This fabric is the most luxurious flannel I've ever touched. It is simply incredible and I'm happy I pulled the trigger on it."

Jonathan in Brooklyn, NY

"Unreal, the color and fabric pattern is impossible to find anywhere else, I love it. Soft and perfect thickness too. Immediate favorite shirt."

Bradford in BOISE, ID

"Great color; warm and soft fabric."

Colin in Brooklyn, NY

"It is amazingly soft. I was a little nervous about it based on the swatch I got, but the full shirt is fantastic. Maybe a little harder to coordinate than some of my shirts, but it is a great color."

Ian in SAINT PAUL, MN

"Great fabric!"

Bilal in Jersey City, NJ

"Very comfortable fabric"

Matthew in Hillsdale, NJ

"A bit heavy for daily wear"

Michael in Morganville, NJ

"Deep rich burgundy color. Silky soft"

Greg in Newtown, PA

"Nice and soft. Good color. Does attract lint more than I would like but maybe that is unavoidable."

Gaurav in New York, NY

"This is a great fabric, comfortable, falls well, and looks relaxed but dressy enough to wear out at night."

Robert in New York, NY

"It is very soft. It has a unique color. Warm fabric good for those cooler days."

Brian in Burien, WA

"Incredibly soft fabric and looks fantastic. Has the look of wool but is the softest cotton you'll ever wear. One of the best shirts I own."

Giancarlo in Los Angeles, CA

"High quality/luxury look. I had this short made for casual use."

Enrico in Staten Island, NY

"New favorite shirt. Fabric feels great and drapes very well."

Steve in Middleton, WI

"Unique coloring"

Brian in Whitewater, WI

"good value"

maurice in philadelphia, PA

"Good looking Very soft"

denison in Sherwood Forest, MD

"Nice feel."

Bruno in Toronto, ON

"Very soft, great mid weight fabric, deep color, all around the best flannel I own."

Zach in Fort Wayne, IN

"One of my favorite fabrics to date!"

James in Fuerth, DE

"Really nice fabric -- comfortable to wear, drapes well, excellent!"

Jeff in Chatham, NJ

"Super color, very comfortable. I would rather wear this than any casual fall shirt I own."

Ron in KNOXVILLE, TN

"Luxurious look and feel!"

Alex in Brooklyn, NY

"Looks great but did not handle leaning as well as other fabrics. Beginning to pill after first laundry. As a result it looks very casual. Nice color, comfortable. good weight."

steve in Ridgefield, CT

"Classy and comfortable"

Leo in Pitman, NJ

"Very soft"

theodore in Norwood, MA
FAQs
How do I get started?

First, welcome to Proper Cloth. We specialize in custom dress shirts, suits, jackets and pants.

The first step would be to create a size using our Smart Size Quiz. We'll use your answers and data from thousands of satisfied customers to generate custom dress shirt sizes in your account.

To order, you can browse our gallery of curated, pre-styled options and purchase them, made to order in your custom size (and style, just click 'Customize' to modify).

Or

You can use our Design-A-Shirt tool to create a custom designed shirt from scratch, selecting the fabric and all style details (collar, pocket, buttons, etc), before applying your custom size! We highly recommend only getting one shirt to start so we can lock down the Perfect Fit (Guaranteed!).
How long does it take to have a custom shirt made?

Standard finish, casual wash, and non-iron shirts generally take 12 to 14 days to produce and deliver. In all cases, the promised delivery date range at checkout should be accurate (if not slightly conservative). Click here to see our typical delivery times based on product.

Orders including shirts with any style of Mother of Pearl buttons must undergo special Fish and Wildlife inspections that may cause delays. For this reason, the expected delivery date range will be extended by an additional 14 days.
Can I change the collar or cuff style? Can I add a pocket? Short sleeves? etc.

As a made-to-measure shirtmaker, we offer a wide variety of style features. Proper Cloth shirts can be styled with any of our 30+ different collar styles, 12 different cuff styles, and one of our 9 different pocket options can absolutely be added.

Just click the 'Customize' button next to any of our pre-designed, photographed shirts to edit the design however you wish!

Short Sleeve shirts can be ordered by specifying as such under the Cuff/Sleeve section of the Design-A-Shirt tool.
Do you make shirts that can be worn untucked?
How do I order a short sleeve shirt?
Do you offer rush delivery?

Rush delivery is not available for custom made products. With ready-to-wear and stocked products, we have a little more flexibility.
Still have a question? Get in touch or start a chat
Ready to create your custom shirt size?
Answer 10 easy questions about your body and fit preference to create a custom size.
Our Perfect Fit Guarantee
If you're not entirely happy with the fit of your custom shirt (or anything else about the shirt) you can return it to us for a complimentary remake in a new size or style. We excel at making remakes quick and hassle-free. If remaking the shirt doesn't suit you, you can also return the shirt for a full refund.