Blue Wide Stripe Heavy Oxford
$90
Select Shirt Size
Collar
i
Don't worry about shrinkage — we'll account for that automatically based on fabric choice. You can fine-tune your collar size down to 0.1" or adjust any of the 16 other customizable size parameters when you create a custom size.
Sleeve
i
Sleeve length is measured from the center back to the edge of the shoulder and down to the end of the cuff. Fine-tune your sleeve length down to 0.1" or adjust any of the 16 other customizable size parameters when you create a custom size.
Fit
i
Slim Fit will be nicely fitted, yet comfortable. Super Slim Fit is for those that prefer a particularly trim fit and are not bothered by slight tightness or limited range of motion. Classic Fit is a more generous, roomy fit that won't hug the body closely.
Shirt Style Details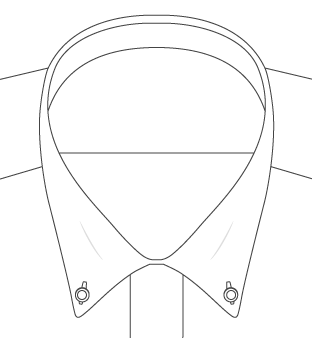 Soft Ivy Button Down Collar
Collar roll. And plenty of it. This decidedly casual collar style is more expressive than most modern button down collars.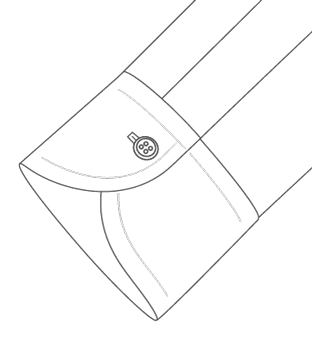 Soft Long One Button Cuff
The same shape as our long one button barrel, but without the stiff fusing. Soft, comfortable, and a good match for casual style shirts.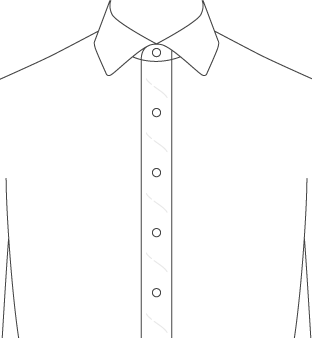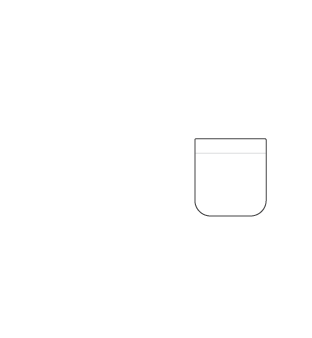 Soft Front Placket, Rounded Pocket
Great for casual shirts. A soft, unfused front placket makes for a relaxed look.
Buttons

Roma Buttons i

A beautiful off-white faux mother-of-pearl button. Made from a high quality plastic resin. Very durable.

Bottom Hem

Rounded i

A 2" curved front and back shirttail hem with reinforced side seam gussets.
Change any of these shirt details, add a monogram, and more by customizing this shirt.
Fabric Info
Fabric Description
Every man should own an oxford shirt. Comfortable, hard-wearing, and incredibly versatile, oxfords are an absolute wardrobe staple. Our heavy oxfords have just the right amount of heft to them—they're woven with a 40/1 x 21/2 construction for a fabric that feels substantial, but not overly thick. They're also highly resilient, meaning they'll last for years and only get better the more they're washed and worn. You can dress an oxford up under a sport coat or dress it down with your favorite pair of jeans. It's one of the few fabrics that can just as easily be worn with a tie as it can be worn rumpled and untucked. Our blue wide stripe heavy oxford is as timeless and easy to wear as it gets. Try it with our Soft Ivy Button Down Collar, Soft Front Placket, and a Soft One-Button Cuff for a classic oxford cloth button down (OCBD), or go with one of our soft spread collars for more of a sprezzy Italian vibe.
Color & Pattern

Performance
4.8 / 5 Average rating
Recommended by 97%.
"This heavy Oxford cloth shirt is soft and comfortable and wears like iron. Nicely paired with gray flannel slacks and a sport sport coat, or dressed more casually in jeans and sweater. This shirt will be a go-to shirt for years to come."

Robert in Moline, IL

"It's a thicker fabric. Looks really nice. It doesn't NEED to be ironed, but it looks sharp if it has been. Depends on the look you're going for."

Max in CAMBRIDGE, MA

"This is a great oxford shirt. Good staple in the wardrobe. It's thick, but it's also breathable."

Brett in CORAL GABLES, FL

"Great Oxford. One of my favourites."

John in Calgary, AB

"Pretty standard stripe. Comfortable, well made fabric, but not terribly unique"

Michael in Shorewood, WI

"The thinnest PC oxford I've gotten so far, hopefully it softens with more wear."

Love in Haslett, MI

"I love the pattern but the oxford fabric is a little too rough and scratchy for me. Additionally, I found it shrank about a half inch in length after laundering. The shirt is still cute I just think it was slightly overpriced, and I wonder if I need to adjust my measurements for Proper Cloth oxfords..."

Matthew in MONTGOMERY, AL

"The reverse stripe is wonderful, and the Oxford fabric is substantial - just as promised. The color is just blue enough to make it as versatile as possible."

Ryan in WILMINGTON, DE

"Heavy and durable"

Patrick in NEW HAVEN, CT

"Heavy, very opaque, performs well"

Eli in Scotch Plains, NJ

"I really like this fabric. All of the "Heavy Oxford" offerings from Proper Cloth hit the mark. They remind me of older OCBDs my father used to wear in the 80s."

Cameron in Houston, TX

"Classic pattern"

Manu in South Pasadena, CA

"Nice fabric."

Adam in Chevy Chase, MD

"First shirt didn't fit (my fault) and the fabric was out of stock by the time I reordered but I liked the fabric very much"

Glenn in Longmont, CO

"Nice pattern in a great Oxford cloth."

Kurt H. in CHARLESTON, SC

"Very rough one"

Jaime E in Geneva, Geneva

"Doesn't look quite as sharp as in the photos. Wrinkles show quickly."

David in Shinjuku-ku, Tokyo

"The fabric is nice. I like the color and weight but I do prefer the one you had in the past which was lighter blue with slightly more space between the stripes."

Corey in New York, NY

"Great for casual wear"

Andrew W in Denville, NJ

"Very nice heavyish fabric still very smart."

Lars Ola in Bremen, Bremen

"I love the fabric. It works as both casual with jeans and more dressy with a sport coat."

Harry in Forsyth, IL

"This is a proper, robust Oxford fabric which makes for a great shirt with beautiful drape. The fabric launders well and retains its shape, a touch difficult to iron but nothing too drastic. Beautiful shirt - thrilled with the finished product."

Trevor in Calgary, Alberta

"very comfortable"

Jan in SACRAMENTO, CA

"sturdy and comfortable"

Robert in PITTSBURGH, PA

"Awesome shirts, only wear these"

Julio in Mineola, NY

"Excellent quality"

Mark in Rye, NY

"Heavy weight. Classy looking and unique stripe pattern"

Stephen in New York, NY

"Outstanding color and fantastic quality OCBD. I'm delighted!"

NORMAN in CHARLOTTE, NC

"The shirt looks great at the office or at dinner. The heavy material feels great during cooler weather."

David in Severance, CO

"Great fabric"

Michael in Wilton Manors, FL

"I'm very pleased with the fabric."

Charles in Birmingham, AL

"Nice feel, slightly darker than in the pictures"

Brady in WASHINGTON, DC

"A good add if you've already got a few solid ocbds."

Tyler in CHICAGO, IL

"Classic!"

Clayton in Brooklyn, NY

"A really nice weight oxford cloth that feels substantial, but not stifling. Pattern is tight enough that the shirt can be dressed up, but if you roll the sleeves, it looks just as good."

Adam in BOTHELL, WA

"Classic, timeless Oxford pattern. Based on previous heavy Oxford orders, I needed to upsize some of the dimensions as PC's shrinkage allowances seem to underestimate the amount of Oxford shrinkage (i.e. prior shirts have fit more tightly after several washes)."

Eric in Madison, WI

"Sturdy fabric that lasts for years."

Matthew in Winter Park, FL

"Awesome Oxford option"

Brad in ATLANTA, GA

"Great oxford cloth weight. The color is eye catching!"

Cyrilla in Auburn, AL

"Nice color, great heavy fabric."

James in Costa Mesa, CA

"It's classic Oxford fabric, in my book. Slightly stiff for a while. Some light rolling at the edges with washing. However, it wears with great structure and comfort, once broken it!"

Brett in Kansas City, MO

"Beautiful, classic, not-gaudy, stiffness to the hand, yet quite comfortable."

Andrew in Cambridge, MA

"Great oxford weave that is beefy and robust without being too heavy. Is this the ultimate shirts for jeans? It just might be."

John in Flemington, NJ

"A good slightly more casual alternative to university stripe, in the same solid heavy oxford."

Philip in Waynesboro, VA

"Love it. Perfect for fall & winter."

Ken in Wakefield, MA

"Great value! The fabric has a slightly more smooth feel than the university stripe oxford which is nice."

Jeff in ALEXANDRIA, VA

"A timeless classic. Love the look and feel and my partner does too. Great for year-round wear."

Ade in Oakville, Ontario

"Fabric is a heavy weight and really holds shape."

Brent in Fort Worth, TX

"Wrinkles a bit, but looks great!"

Kevin in HOUSTON, TX

"Superior material"

paul in Intercourse, PA

"A more casual pattern than the blue and white university stripe, with a similar weight."

Daniel in London, London

"Beautiful colours and lovely weave. Very happy with it."

Subodhana in Nakano-ku, Tokyo

"Really comfortable and hard wearing fabric. Nice light colour. Perfect at work or leisure."

Damian in London, Greater London

"Great look"

John in Brentwood, TN

"Very good heavy oxford. Better than Brooks Brothers."

David in Punta Rassa, FL

"Nice color, standard Oxford feel, heavyweight, good for Fall / Winter"

Andrew in LEXINGTON, KY

"A good fabric but not soft like the washed oxfords. More oxfords of the washed variety would be appreciated."

Christopher in Annapolis, MD

"Great color and hand."

Stephan in Englewood, CO

"It's a great weight, pattern and feeling fabric. As heavy as it is, it stays cool, even on warmer days."

Lawrence in Tottenham, ON

"The Proper Cloth heavy Oxford shirts are a favorite. This wide stripe is a great choice."

James in Sewickley, PA

"As expected for oxford,comfortable."

Sarat in SUGAR LAND, TX

"Fabric is a little on the heavy side but a nice shirt and could be worn anywhere."

Kenneth in Pleasant Hills, PA

"A bit stiff out of the box but hope it will soften over time."

philip in AUSTIN, TX

"It's light but sturdy."

Hunter in LITTLE ROCK, AR

"Great heavy Oxford fabric sure to get better with age."

Timothy in Brooklyn, NY

"Exactly as I expected"

James in RICHMOND, VA

"Great fabric, just a little bit softer and I would give it 5 stars."

John in BATON ROUGE, LA

"Good quality, best to dry clean."

Mondaire in White Plains, NY

↓

Rating Breakdown

Color & Pattern

Performance

No, would not recommend

"I like the fit and style, cloth feels nice as well but unfortunately this quickly wrinkles after wearing for a bit..."

Mario in HOUSTON, TX

"nice"

gary in Irvington, NY

"Just a lovely fabric."

Patrick in Chevy Chase, MD

"Great contrast"

Sean in ALBUQUERQUE, NM

"Very versatile fabric and pattern. Can easily dress up or down."

Matt in Downers Grove, IL

"It's exactly what you hope it'll be (color,thickness,durability, etc.)"

Paul in Simpsonville, SC

"Great quality. Cant wait to break this OCBD in!"

Derek in Burlington, IA

"It's great like all of the heavy Oxford fabrics."

Jeremy in Clayton, NC

"Great value shirt. Have multiple of these shirts"

Steven in Waverley,

"Very nice like all the oxfords - a touch darker color than expected but still very nice."

Rafael in West Wickham, Kent

"Great shirt, new pattern for me will re-order with french cuffs for suit wear."

mike in knoxville, TN

"Nice heavy oxford"

Greg in Ottawa, Ontario

"Shirt is thick but breathes well. I wear it in Los Angeles where it can get quite hot in the summers and I have no issues with this shirt in the heat."

Mark in LONG BEACH, CA

"A great Winter thick cotton fabric that is not see through."

Kamil in Springfield Gardens, NY

"Very heavy weight"

Chris in Fairfield, CT

"I love the pattern of this shirt! It is a true classic and great for several types of outfits."

Jason in Silver Spring, MD

"Very nice oxford cloth - thick, but not too thick. Nice shade of blue too."

John in BALTIMORE, MD

"Good feeling broadcloth. Fit was just right as usual"

Danny in Houston, TX

"A classic casual look and feel. Nice year-round weight."

John in TUCSON, AZ

"The Heavy Oxfords are great. I now have them in blue, white and university stripes. I added this one to mix it up. Ultimately, I'm not sure the white stripes are as flexible as the others, but the shirt is still well made and comfortable."

Graham in Toronto, ON

"Very nice but it confirms that I'm not a fan of oxfords. They always remind me of pajamas and seem to hold odors more than other fabric."

MATTHIAS in Pinardville, NH

"Firm and thick great for the cooler months"

Sean in Kalispell, MT

"Strong fabric. Classic color and pattern."

Juan in Chicago, IL

"One of my favorite fabrics from PC, seems softer than the other heavy oxford cloth fabrics."

Michael in Kansas City, MO

"Such a beautiful classic fabric. Love the bold stripes and versatile color."

Andrew in Rialto, CA

"Year around fabric that is versatile."

Bruce in Albuquerque, NM

"This is a sturdy good looking thick fabric. Perfect for a button down shirt."

Brian in Miami Beach, FL

"Great shirt, fabric and fit. I love the simplicity and service."

Nick in rye, NY

"Fabric is a thick oxford. Thicker than modern Brook's Brothers."

Cody in BLOOMINGTON, IN

"Nice winter option! Does wrinkle, but that's the nature of Oxford cotton. Wonderful texture!"

Kevin in Markham, ON

"It felt like I could wear it casual or business casual."

Christopher in Ponte Vedra, FL

"great oxford cloth, feel it like have a great feel with continued washing."

David Ki Hoon in Burnaby, British Columbia
FAQs
How do I get started?

First, welcome to Proper Cloth. We specialize in custom dress shirts, suits, jackets and pants.

The first step would be to create a size using our Smart Size Quiz. We'll use your answers and data from thousands of satisfied customers to generate custom dress shirt sizes in your account.

To order, you can browse our gallery of curated, pre-styled options and purchase them, made to order in your custom size (and style, just click 'Customize' to modify).

Or

You can use our Design-A-Shirt tool to create a custom designed shirt from scratch, selecting the fabric and all style details (collar, pocket, buttons, etc), before applying your custom size! We highly recommend only getting one shirt to start so we can lock down the Perfect Fit (Guaranteed!).
How long does it take to have a custom shirt made?

Standard finish, casual wash, and non-iron shirts generally take 12 to 14 days to produce and deliver. In all cases, the promised delivery date range at checkout should be accurate (if not slightly conservative). Click here to see our typical delivery times based on product.

Orders including shirts with any style of Mother of Pearl buttons must undergo special Fish and Wildlife inspections that may cause delays. For this reason, the expected delivery date range will be extended by an additional 14 days.
Can I change the collar or cuff style? Can I add a pocket? Short sleeves? etc.

As a made-to-measure shirtmaker, we offer a wide variety of style features. Proper Cloth shirts can be styled with any of our 30+ different collar styles, 12 different cuff styles, and one of our 9 different pocket options can absolutely be added.

Just click the 'Customize' button next to any of our pre-designed, photographed shirts to edit the design however you wish!

Short Sleeve shirts can be ordered by specifying as such under the Cuff/Sleeve section of the Design-A-Shirt tool.
Do you make shirts that can be worn untucked?
How do I order a short sleeve shirt?
Do you offer rush delivery?

Rush delivery is not available for custom made products. With ready-to-wear and stocked products, we have a little more flexibility.
Still have a question? Get in touch
Ready to create your custom shirt size?
Answer 10 easy questions about your body and fit preference to create a custom size.
Our Perfect Fit Guarantee
If you're not entirely happy with the fit of your custom shirt (or anything else about the shirt) you can return it to us for a complimentary remake in a new size or style. We excel at making remakes quick and hassle-free. If remaking the shirt doesn't suit you, you can also return the shirt for a full refund.