Albiate Washed Slate Blue Mid Weight Denim
$150
Estimated Restock: Early June
Shirt Style Details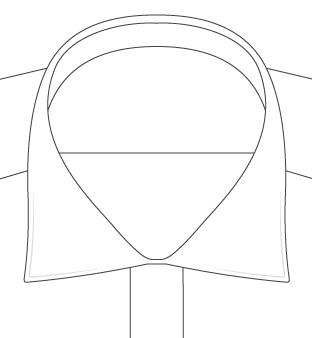 Soft Roma Spread Collar
A relaxed take on our tall spread collar with points that tuck under jacket lapels very well.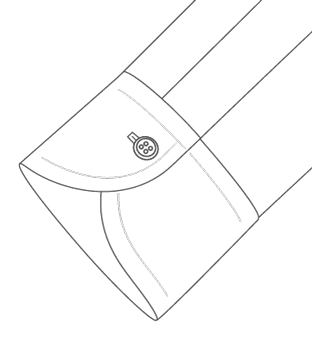 Soft Long One Button Cuff
The same shape as our long one button barrel, but without the stiff fusing. Soft, comfortable, and a good match for casual style shirts.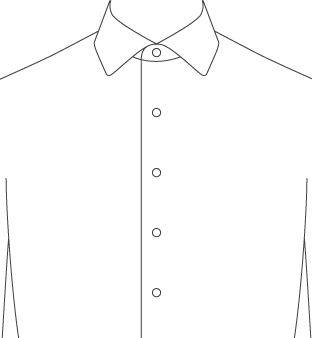 No Placket, No Pocket
The front of the shirt simply folds back on itself for a cleaner yet less structured look.
Buttons

Slate Horn Buttons i

Unique slate blue button that pairs well with dark, casual fabrics. Made from a durable faux-horn.

Bottom Hem

Rounded i

A 2" curved front and back shirttail hem with reinforced side seam gussets.
Change any of these shirt details, add a monogram, chest pocket, and more by customizing this shirt.
Fabric Info
Fabric Description
Soft and sturdy workwear perfection.
This 60s 2-ply denim is woven with indigo threads in the warp and black threads in the weft to give it a more subdued slate hue that's nothing short of stunning. We gave it a bleach wash to pull out some of the indigo and help the black threads come through. The result is a beautiful and unique dusty slate blue that's a must for any casual wardrobe.
From sourcing the perfect denim from a 185-year-old mill in Italy to testing washes with our factory for months on end, we labor over every detail of our washed indigo shirts. Each of them starts out as a plain or textured weave fabric that's been dyed heavily with indigo. After being cut and sewn, the shirts are then garment washed using either a light enzyme, soda, or bleaching process. It's this process that gives each shirt its beautiful color and unique fading around the seams. While garment washed indigo and denim shirts are a popular product in the ready-to-wear market, they haven't previously been available in a custom fit or design due to the bulk production required for the washing process. We've worked closely with our suppliers to bring you the first truly custom garment washed indigo and denim shirts on the market. Premium, carefully crafted shirts, made to your exact specifications. Learn more about our washed indigo and denim shirts here.
Recommended Styling: Try this one with our Soft Ivy Button Down collar, Soft Front placket, and Slate Horn buttons for a classic casual look. Note that, due to the special nature of the garment washing process, this fabric can only be made using soft, unfused collars, cuffs, and fronts/plackets.
Color & Pattern

Performance
4.83 / 5 Average rating
Recommended by 97%.
"Amazing!!"

Danny in Bloomfield, MI

"Great"

KaiYiu in Tsuen Wan, NT

"It was great"

James in HIGH POINT, NC

"This fabric has a wonderful feel and drape. Highly recommend."

Ron in Toronto, ON

"Very rich color. Excellent casual shirt. Very soft and comfortable."

John in Mendota Heights, MN

"Everything you'd want from a denim shirt"

Benjamin in BROOKLYN, NY

"Great denim fabric."

Kent in CHARLOTTE, NC

"Great quality"

Brendan in Brookline, NH

"Soft and comfortable"

Richard in South Burlington, VT

"Pops. Feel good wearing it."

Ryan in Summer Hill, NSW

"Wonderful"

Brad in Victoria, BC

"."

Navot in Evanston, IL

"Great service"

Michael in New York, NY

"I never thought I would like the color. I took a leap of faith thinking this would look good. I'm glad I did. This shirt is awesome. The denim looks so clean and pristine while also looking rugged. I love it."

David in Rogers, AR

"Great looking and wearing shirt"

Matt in Evergreen, CO

"Really sharp looking fabric and shirt."

Nathan in Georgetown, TX

"Comfortable !"

Thom in Madison, CT

"Wonderfully soft fabric."

John in State College, PA

"Really like the slate blue color. One of my favorite shirts."

Chris in Dayton, OH

"Fav shirt!"

Justin in Cypress, TX

"too dark for me but nice shirt"

daniel in New York, NY

"This was likely one of the first if not the first shirt I ordered from Proper Cloth. The fit and construction were beyond what I expected. The fabric is comfortable and looks good whether starched or not. I liked the shirt so much I purchase another in a lighter color."

chris in Orinda, CA

"Love it! Perfect shade of blue...just what I was looking for."

Jonathan in Vancouver, BC

"Wonderful fabric. Wears superbly."

Richard in Annapolis, MD

"The color of this fabric is really amazing. It feels like a very saturated blue chambray with a really rich blue tone."

David in STERLING, VA

"It was what I wanted."

Marc in FORT MYERS, FL

"Love it"

Gene in Birmingham, MI

"My favorite one"

Carter in New York, NY

"Great fabric, gets even better with time."

Yury in Brooklyn, NY

"Great feel"

Scott in Lancaster, PA

"this fabric, color and design, and manufacturing process is just amazing. The color, feel and eright of this fabric suggests incredible creativity by the makers and hats off to Proper Cloth for geeting this to customers - you would not find this cloth anywhere else and the description is so well written."

Michael in Fairfax Station, VA

"A bit too thin for a Jean shirt..,"

Robert in Crystal Lake, IL

"Amazing. I've been looking for this sort of fabric for ages. I'm glad I found it!"

Rafael in Port Willunga, SA

"What I like about this most is its softness and durability."

Amer in NEW YORK, NY

"."

Justin in Flagstaff, AZ

"would like it a bit more substantive"

Paul in Arlington, VA

"like all Albiate fabric"

Bruce in New York, NY

"Beautiful fabric and color. You can easily dress this shirt up or down."

Bryan in LANCASTER, PA

"The fabric looks different in person. In person, the fabric is darker. It also does not give me a denim feel but more of a dark blue shirt feel, if that makes sense. I am only returning the shirt because I am not a fan of the color; however, I think many other people would really enjoy it."

michael in Montclair, NJ

"my favorite denim"

Jeremy in PHILADELPHIA, PA

"Feels great, very smooth and breathable. Fabric is a bit lighter than it appears on my devices...sort of a retro mechanic's shirt color."

Bill in Easton, PA

"Nice dark denim"

Gareth in LONDON, LONDON

"great casual shirt!"

Rob in Atlanta, GA

"Great fabric. These limited releases only come a few times a year so don't hesitate, and I will order a few more next go around."

michael in LOS ANGELES, CA

"Marvelously well"

Lansana in Le Grand-Saconnex, GE

"I did it in a cool western pattern"

Stuart in Encinitas, CA

"Good"

Saqib in markham, ontario

"This fabric is beautiful and rich, and gets softer and even more interesting after several washings."

Stowe in Charlotte, NC

"Excellent fabric."

TOM in Campbell, CA

"Made this into a nice dress shirt. It's nice and thick but not heavy and hot. It's also worn in so it has a soft on skin feel. Looks great alone or with a jacket"

Anthony in Coral Gables, FL

"Great fabric. Warmer than flannel. Yet light enough for warm weather. A look that not many have anymore."

sebastien in Midland, TX

"everything that I expected. Hopefully this type of fabric can be available more ofter"

John in San Antonio, TX

"Its a great fabric but i prefer the light version"

Michael in NEW YORK, NY

"This slate and the dark slate are great versatile workhorse shirts that can look professional at work and look nice casually too. Very durable/rugged but not too casual, probably my favorite of washed indigo series."

Aaron in E Windsor, NJ

"Beautiful colour and a nice, not too weighty but solid feeling fabric. Has a nice silky hand."

Lindsay in Calgary, AB

"Beautiful cloth, and color. A very soft denim."

Andrew in Santa Fe, NM

"Nice fabric. But heavier and bulkier than expected."

Michael in WASHINGTON, DC

"Beautiful and dark blue."

Isaac in MINNEAPOLIS, MN

"Soft"

sung in Century City, CA

"perfect weekend casual shirt"

Gary in Louisville, KY

"Should have purchased this when the fabric was first made available. Very happy."

andrew in mill valley, CA

"high quality durable, great garment dyed finish"

Guha in Latham, NY

"Amazing with a tie. Sprezzatura"

Adam in Westminster, CO

"Simply love it."

Johannes in Hamburg, HH

"Comfortable"

Steven in Woodcliff Lake, NJ

"It's great"

Eric in CHICAGO, IL

"Amazing feel and subtle texture. Compliments every time, highly recommend"

Joe in Hinsdale, IL

"Has a nice "glow" to the fabric. Very unique fabric."

John in Brooklyn, NY

"Pairs great with more than I thought"

Ken in Ithaca, NY

"Yes!"

Don in Salisbury, NC

"Faded more than expected."

Tomur in Singapore, Singapore

"This fabric makes for a really good looking shirt"

Scott in Cincinnati, OH

"Fabric is def not as great as advertised. It looks very plain and uninteresting. It isn't all that soft either. First shirt I will be returning."

Nate in Chicago, IL

"Good color and wash. Unique look."

Jay in CUMMING, GA

"This is my current favorite denim shirt. It's a fairly substantial fabric, but very soft and has a subtle drape. I have now worn this one several times and it has held up remarkably well."

Rick in Round Rock, TX

"Generally good. A little thicker than expected"

Terence in MADISON, WI

"Beautiful denim. Definitely a bit lighter than pictured"

Ben in New York, NY

"Wish I could order more shirts in this fabric."

Mr. in New York, NY

"This denim is soft with a nice weight. I was worried it would be too stiff but, the washing process breaks it in nicely. Great casual fabric."

Kegan in Saskatoon, SK

"Less denim like than I expected but still fine"

Lawrence in Alexandria, VA

"Only received the shirt today but fabric is awesome. Very soft and nice on the skin. Was also ordering the slightly lighter fabric from the same type of garment and was surprised how similiar the two colors were. Was hoping for a little bit more contrast. But love them both."

Robert in Zurich,

"Very comfortable. Irons well. Looks good after being wore all day."

Paul in WINSTON SALEM, NC

"Beautiful weight, colour and structure"

Matthew in Toronto, ON

"Nice looking, comfortable, great under sports jacket."

Jim in Newport Beach, CA

"I love this shirt. Great under a sport coat or with jeans. Color is fantastic and really soft feel."

Michael in Bryn Mawr, PA

"Another beautiful denim from PC. Equally great for a rugged outdoor look or to look smart in the meeting room"

Simon in London,

"Great"

daniel in Lake Oswego, OR

"Another A+++ Washed Indigo--get them before they are gone!!!"

Will in Fort Worth, TX

"Great"

Sauman in Austin, TX

"No extra comments here."

Stephen in Boise, ID

"Just a brilliant denim shirt fabric. Came in with just the right amount of fading, can dress it down with cargo pants or dress it up under a sportcoat."

Eric in Brooklyn, NY

"something special. love the limited editions!!"

Andrew in New York, NY

"Very soft, feels very premium. Looks great!"

Wenxi in San Gabriel, CA

"I love this shirt way more than I thought I would, and I had reasonably high expectations based on past experience."

Mike in Mill Valley, CA

"Fabric is fantastic. Beautiful shade of blue. Couldn't be happier with the product quality or comfort level."

Edward in Chesterbrook, PA

"Very soft, nice washed look. Will continue to age beautifully."

Alexander in New York, NY

"not my favorite denim shade"

Jonathan in Irvington, NY

"Simple, understated, and elegant"

Nicholas in Carnegie, PA

"Very cool, and different color. I love the texture and weave."

Ashley in Madison, WI

"Great dark, soft, denim shirt. Perfect for fall. Very soft and comfy"

Dan in Wayzata, MN
FAQs
How do I get started?

First, welcome to Proper Cloth. We specialize in custom dress shirts, suits, jackets and pants.

The first step would be to create a size using our Smart Size Quiz. We'll use your answers and data from thousands of satisfied customers to generate custom dress shirt sizes in your account.

To order, you can browse our gallery of curated, pre-styled options and purchase them, made to order in your custom size (and style, just click 'Customize' to modify).

Or

You can use our Design-A-Shirt tool to create a custom designed shirt from scratch, selecting the fabric and all style details (collar, pocket, buttons, etc), before applying your custom size! We highly recommend only getting one shirt to start so we can lock down the Perfect Fit (Guaranteed!).
How long does it take to have a custom shirt made?

Standard finish, casual wash, and non-iron shirts generally take 12 to 14 days to produce and deliver. In all cases, the promised delivery date range at checkout should be accurate (if not slightly conservative). Click here to see our typical delivery times based on product.

Orders including shirts with any style of Mother of Pearl buttons must undergo special Fish and Wildlife inspections that may cause delays. For this reason, the expected delivery date range will be extended by an additional 14 days.
Can I change the collar or cuff style? Can I add a pocket? Short sleeves? etc.

As a made-to-measure shirtmaker, we offer a wide variety of style features. Proper Cloth shirts can be styled with any of our 30+ different collar styles, 12 different cuff styles, and one of our 9 different pocket options can absolutely be added.

Just click the 'Customize' button next to any of our pre-designed, photographed shirts to edit the design however you wish!

Short Sleeve shirts can be ordered by specifying as such under the Cuff/Sleeve section of the Design-A-Shirt tool.
Do you make shirts that can be worn untucked?
How do I order a short sleeve shirt?
Do you offer rush delivery?

Rush delivery is not available for custom made products. With ready-to-wear and stocked products, we have a little more flexibility.
Still have a question? Get in touch or start a chat
Ready to create your custom shirt size?
Answer 10 easy questions about your body and fit preference to create a custom size.
Our Perfect Fit Guarantee
If you're not entirely happy with the fit of your custom shirt (or anything else about the shirt) you can return it to us for a complimentary remake in a new size or style. We excel at making remakes quick and hassle-free. If remaking the shirt doesn't suit you, you can also return the shirt for a full refund.