Albiate Washed Light Indigo Mid Weight Denim
$150
Select Shirt Size
Collar
i
Don't worry about shrinkage — we'll account for that automatically based on fabric choice. You can fine-tune your collar size down to 0.1" or adjust any of the 16 other customizable size parameters when you create a custom size.
Sleeve
i
Sleeve length is measured from the center back to the edge of the shoulder and down to the end of the cuff. Fine-tune your sleeve length down to 0.1" or adjust any of the 16 other customizable size parameters when you create a custom size.
Fit
i
Slim Fit will be nicely fitted, yet comfortable. Super Slim Fit is for those that prefer a particularly trim fit and are not bothered by slight tightness or limited range of motion. Classic Fit is a more generous, roomy fit that won't hug the body closely.
Shirt Style Details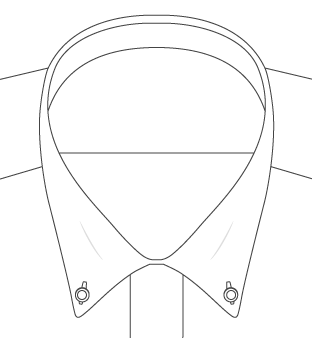 Soft Ivy Button Down Collar
Collar roll. And plenty of it. This decidedly casual collar style is more expressive than most modern button down collars.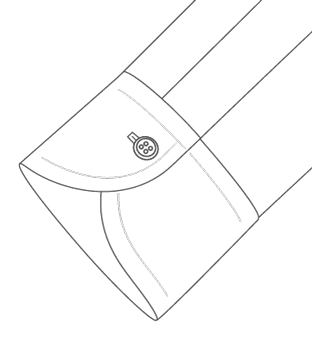 Soft Long One Button Cuff
The same shape as our long one button barrel, but without the stiff fusing. Soft, comfortable, and a good match for casual style shirts.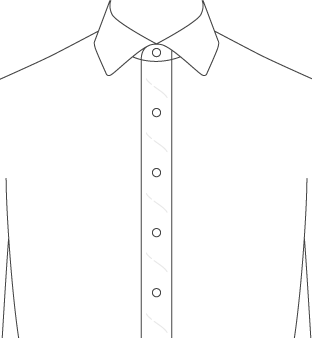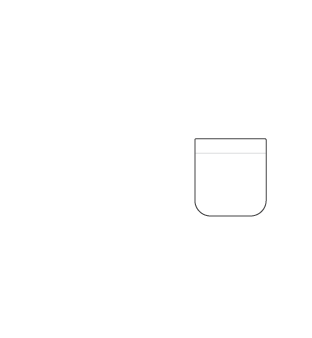 Soft Front Placket, Rounded Pocket
Great for casual shirts. A soft, unfused front placket makes for a relaxed look.
Buttons

Roma Buttons i

A beautiful off-white faux mother-of-pearl button. Made from a high quality plastic resin. Very durable.

Bottom Hem

Rounded i

A 2" curved front and back shirttail hem with reinforced side seam gussets.
Change any of these shirt details, add a monogram, and more by customizing this shirt.
Fabric Info
Fabric Description
Subtle detail sets this shirt apart.
This remarkably soft 80s 2-ply denim is a great year-round fabric that has a beautiful drape, and we added special contrast stitching to make it stand out just a little bit more. It's ideal for those who like a denim shirt that can work under a sport coat, and also makes for a unique yet understated look on its own. The soft light blue color results from the reaction of the indigo dye with a heavy bleach wash.
From sourcing the perfect denim from a 185-year-old mill in Italy to testing washes with our factory for months on end, we labor over every detail of our washed indigo shirts. Each of them starts out as a plain or textured weave fabric that's been dyed heavily with indigo. After being cut and sewn, the shirts are then garment washed using either a light enzyme, soda, or bleaching process. It's this process that gives each shirt its beautiful color and unique fading around the seams. While garment washed indigo and denim shirts are a popular product in the ready-to-wear market, they haven't previously been available in a custom fit or design due to the bulk production required for the washing process. We've worked closely with our suppliers to bring you the first truly custom garment washed indigo and denim shirts on the market. Premium, carefully crafted shirts, made to your exact specifications. Learn more about our washed indigo and denim shirts here.
Recommended Styling: Try this one with our Soft Ivy Button Down collar, Soft Front placket, Rounded pocket, and Long One Button cuff for a traditional look that also created plenty of opportunity to show off the contrast stitching.
Note that, due to the special nature of the garment washing process, this fabric can only be made using soft, unfused collars, cuffs, and fronts/plackets.
Color & Pattern

Performance
4.84 / 5 Average rating
Recommended by 98%.
"This denim shirt has a fresh and retro feel. A good option if you are trying to achieve a casual look. One of my favorites!"

Kieffer in Inwood, NY

"Great material - perfect weight"

Matthew in Cincinnati, OH

"Unbelievably soft and wonderfully lightweight & comfortable - I've already ordered another in this fabric."

Ian in Dulverton, Somerset

"This is a lovely, soft, super-washed denim that feels from the get-go like your most loved old denim shirt. I'd describe it as a medium weight that could be worn year-round in all but the hottest climes. Goes with pretty much everything!"

Jason in OAKLAND, CA

"Beautiful shirt as expected!"

Jonathan in Metz, -

"Love this shirt. Looks fantastic!"

Nathan in Nolensville, TN

"Great fabric super soft and casual, looks and feels great"

Kevin in Greenwich, CT

"Liked this shirt"

Carter in New York, NY

"Great fit!"

steven in FORT LAUDERDALE, FL

"love the shirt so comfortable can dress it up or down stitching nice"

charles in Melbourne, FL

"Beautiful fabric, does not shrink when washed, light, breathable and stylish."

Sebastian in CHULA VISTA, CA

"Tis is great looking blue fabric. Very comfortable as well!"

Robert in Newport Beach, CA

"This fabric makes an awesome Western shirt. I can't wait to wear it!"

Chris in MINNEAPOLIS, MN

"Super soft, perfect color and texture."

Erran in San Francisco, CA

"Color, texture, stitching all makes this shirt look good. Although it's lightweight, it feels like a medium weight due to the denim fabric. The fabric is stiff using my saved size so I'm doing a remake with slightly larger chest to have less tightness at the upper armpits and lower rear shoulder and square shoulder…s (I usually order standard) so I don't feel the shirt pressing down on me at the lower collar and upper shoulder area. If stretch with some moisture wicking material was added to this shirt, it would be perfect for LA weather. Overall, love the shirt design."

John in LOS ANGELES, CA

"Hoping it's a good as it looks"

Kevin in Victoria, BC

"I own a lot of PC washed denim shirts - all of them exceptional - but this one still surprised me out of the box. It is one of the softest shirts I've ever touched, and the fading truly looks like I've worn this for years. It's exactly what you want when you think of a pre-washed denim shirt."

Jacob in Waban, MA

"Looks beautiful online, can't wait to get it."

Jonathan in DPO, AE

"great for casual wear"

vincent in Red Lion, NJ

"Great fabric!"

Steve in Bellbrook, OH

"Good"

Florio in Macungie, PA

"This fabric makes a really cute western shirt."

Randy in SAN FRANCISCO, CA

"a great fabric"

Michael in Minnetonka, MN

"denim all day"

Jeo in New York, NY

"Solid indigo"

David in Milwaukee, WI

"Great lookin fabric."

Mike in Anchorage, AK

"Great fabric. It's much lighter than other typical denim shirts I've tried on, which is nice."

Bryan in LANCASTER, PA

"Great look and feel"

Marlon in Ballard, WA

"Outstanding. What I've been looking for."

Greg in VENTURA, CA

"Tremendous wash, feels simultaneously sturdy and broken in like I have worn it for years. top notch."

James in New York, NY

"beautiful!"

michael in Ojai, CA

"casual, comfortable feel"

Stuart in Washington, DC

"Very good"

John in Nantucket, MA

"This is a nice lighter weight and light color denim. Would order again."

Andrew in Cedarburg, WI

"Not as much contrast as expected, but still looks great!"

Thomas in Greensboro, NC

"some of the best on the market !"

Rob in Atlanta, GA

"great fit"

Chintesh in Winnetka, CA

"Looks like a shirt right off Yellowstone! Love it"

Jason in KANSAS CITY, MO

"Perfect for any time of year!"

Matthew in Hillsdale, NJ

"The fabric itself (and fit) is wonderful; the contrast thread was a bit of a surprise. In the shirt preview, it showed up as a darker blue, and I picked my monogram at the back of the collar in a lighter blue. Both the contrast thread and monogram arrived in a lavender. It's subtle, and not enough to force me to redo… the shirt (particularly as this is a limited run fabric out of stock), but not at all what I would of (or in fact did) pick. As a result, I am a little disappointed."

J.R. in San Francisco, CA

"Lightweight, soft and comfortable denim shirt. Perfect light wash colour"

Alex in Constitution Hill, NSW

"Great drape."

Johann in Doral, FL

"Very lightweight and breathable"

Eric in New York, NY

"Love the colors and fabrics, but they made my shirt to tight. I m very disappointed, I have to wait few month to reorder again."

Anowar in BRONX, NY

"just perfect"

Austin in ALBUQUERQUE, NM

"I love a nice denim shirt. The contrast thread gives this something extra."

Aaron in Washington, DC

"This was my first washed indigo fabric/shirt purchase. I could not be more pleased with the fabric. The wash is very well done and the look and feel of the fabric is everything you would hope for in a washed indigo fabric. The wash gives the fabric a soft hand and the indigo coloration is just right in this faded-li…ght version.I will purchase another washed indigo as soon as they become available."

Mike in Pittsburgh, PA

"lacks softness"

Derek in marseille,

"Great fabric. Warmer than flannel. Yet light enough for warm weather. A look that not many have anymore."

sebastien in Midland, TX

"Great color and works great with everything."

Ryan in LOS ANGELES, CA

"Great denim color that gets better with age and repeated washing. The contrast thread is a nice touch. This fabric didn't shrink vertically (shirt length) as much as others, so keep that in mind."

Kirk in INDIANAPOLIS, IN

"great fit"

Glenn in Atlanta, GA

"Super soft"

Joseph in Katy, TX

"This is a lovely denim fabric, soft and comfortable. The color is a very versatile one, which can be dressed up or down and gets better with every wear. It is a perfect weight for year-round wear, and the contrast thread is a classy touch."

Daniel in QUEENS VILLAGE, NY

"Great fabric."

Nicholas in Toronto, ON

"I like the fabric it is soft like it should be."

Terry in Bloomington, IL

"great with jeans"

EDWIN in GREENVILLE, SC

"I really like the weight of this fabric, I had one years ago-it was a favourite."

Bruce in Calgary, Alberta

"lighter than expected in a good way"

Joseph in ALBUQUERQUE, NM

"Love the fabric but a bit darker than advertised. Little contrast between fabric and thread. Perhaps with more washings. Went western style w/ snap buttons"

William in Hendra, QLD

"Fabric is wonderful, not too heavy."

James in Water Mill, NY

"Great fabric, subtle yet distinct contrast."

Andrew in SAN MATEO, CA

"Great casual shirt."

Patrick in SAN FRANCISCO, CA

"Slightly wrinkled for denim after laundering. Contrast thread is a nice subtle touch. Proper Cloth should consider gold/amber/orange thread option for custom indigo denim shirts in the future."

Matthew in Richmond, VA

"Yes"

John in ROGERS, AR

"It's a nice faded denim color - evenly faded across. Good weight - could work for summer or winter."

Michael in South Jordan, UT

"Very, very nice. The contrast stitching makes it look like I have had it for years. I love it."

Jim in La Grange, TX

"Great filling"

Ignacio in Madrid, Madrid

"Great for dressing up jeans."

Jeffrey in Santa Monica, CA

"A decent shirt, but material not up to the incredibly high standard set by PC's other limited denim shirts. The regular light blue indigo chambray they sell is superior to this."

Lawrence in BIRMINGHAM, AL

"Real great quality with some modest heft. If you care about wrinkles, an iron after washing will be essential."

Donald in Durham, NC

"Looks nice online. However, I was sent the wrong shirt."

Marty in Elmhurst, IL

"really cool looking Denim shirt!"

Scott in Cincinnati, OH

"Great"

Lansana in Le Grand-Saconnex, GE

"Very 1980s"

DAN in West Roxbury, MA

"Like wearing butter! Plus the durability of denim! Just love it!"

Reuben in Melbourne, FL

"Great fabric. It makes a great casual shirt."

jon in RICHMOND, TX

"Really high quality fabric"

William in Cincinnati, OH

"What a shirt!"

Clayton in Brooklyn, NY

"lighter option for an oxford shirt. Great texture and more verstile than a linen shirt"

Steven in Waverley,

"Unbelievably soft and thinner than expected (in a good way). My first washed indigo shirt but definitely not my last."

Colin in Tustin, CA

"Fabric is a bit like cardboard after washing but it's a nice like colour and the contrast stitching is a nice touch. Will break in nicely."

James in London,

"Lovely fabric, very soft, on the lighter end of medium weight. I was really looking for a pale, pale blue - nearly white - and this is definitely blue. Will still get heavy wear in my rotation!"

Nathan in SAN DIEGO, CA

"Smooth"

Steven in Woodcliff Lake, NJ

"Wrinkles a bit but still love it"

Dale in Abbotsford, BC

"Fabric is as described."

John in ALLENTOWN, PA

"Not sure about the contrasting thread"

Samuel in New York, NY

"What a beautiful shirt! I love it!"

William in Los Angeles, CA

"Love this color and fabric. Perfect weight."

Michael in Denver, CO

"Beautiful cloth and perfect fit."

Robert in North Miami Beach, FL

"Great material, wears and washes well."

George in MCPHERSON, KS

"Amazing shirt!"

Dimitrios in NEWARK, NJ

"Gorgeous lived in look. Medium weight, opaque. Excellent!"

Timothy in Warren, CT

"Love the contrast thread look, and the extra interest this creates on the pocket, placket, shoulder."

Adam in East Doncaster, VIC

"The contrast thread is fantastic! Please offer again. I want another one."

Matthew in dallas, TX

"Not excessively heavy in weight like some denim shirts."

Rodney in San Francisco, CA

"Looks very much like the PC Japanese Denim but the contrast stitching stands out on this one. Soft and pretty light weight. Overall great shirt."

Sean in Ardmore, PA

"Soft and drapes well."

Elliot in RICHMOND, VA

"Matched expectation."

Steve in Dallas, TX

"The most beautiful shirt I've owned to date. The most amazing details. The fabric is awesome, and the faded, wrinkled details around the edges is incredible! Highly recommend."

Andrew in Rialto, CA
FAQs
How do I get started?

First, welcome to Proper Cloth. We specialize in custom dress shirts, suits, jackets and pants.

The first step would be to create a size using our Smart Size Quiz. We'll use your answers and data from thousands of satisfied customers to generate custom dress shirt sizes in your account.

To order, you can browse our gallery of curated, pre-styled options and purchase them, made to order in your custom size (and style, just click 'Customize' to modify).

Or

You can use our Design-A-Shirt tool to create a custom designed shirt from scratch, selecting the fabric and all style details (collar, pocket, buttons, etc), before applying your custom size! We highly recommend only getting one shirt to start so we can lock down the Perfect Fit (Guaranteed!).
How long does it take to have a custom shirt made?

Standard finish, casual wash, and non-iron shirts generally take 12 to 14 days to produce and deliver. In all cases, the promised delivery date range at checkout should be accurate (if not slightly conservative). Click here to see our typical delivery times based on product.

Orders including shirts with any style of Mother of Pearl buttons must undergo special Fish and Wildlife inspections that may cause delays. For this reason, the expected delivery date range will be extended by an additional 14 days.
Can I change the collar or cuff style? Can I add a pocket? Short sleeves? etc.

As a made-to-measure shirtmaker, we offer a wide variety of style features. Proper Cloth shirts can be styled with any of our 30+ different collar styles, 12 different cuff styles, and one of our 9 different pocket options can absolutely be added.

Just click the 'Customize' button next to any of our pre-designed, photographed shirts to edit the design however you wish!

Short Sleeve shirts can be ordered by specifying as such under the Cuff/Sleeve section of the Design-A-Shirt tool.
Do you make shirts that can be worn untucked?
How do I order a short sleeve shirt?
Do you offer rush delivery?

Rush delivery is not available for custom made products. With ready-to-wear and stocked products, we have a little more flexibility.
Still have a question? Get in touch or start a chat
Ready to create your custom shirt size?
Answer 10 easy questions about your body and fit preference to create a custom size.
Our Perfect Fit Guarantee
If you're not entirely happy with the fit of your custom shirt (or anything else about the shirt) you can return it to us for a complimentary remake in a new size or style. We excel at making remakes quick and hassle-free. If remaking the shirt doesn't suit you, you can also return the shirt for a full refund.