HIGHLY RATED BY INDUSTRY EXPERTS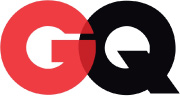 "Proper Cloth has become a go-to source for made-to-measure shirts for even the most discerning menswear customer. The fact that you can nitpick everything from the collar to the sleeve length (right down to a quarter of an inch here or there) means you can get a shirt that fits..."
— GQ

"The New Ways of Made-to-Measure: With the help of different technlogies, you can cut corners - and cut out the tailor - with results you won't be ashamed of. Send this shirtmaker your measurements or a shirt that fits you well. If you get the new shirt and want to make changes you can tweak..."
— Esquire
HOW DOES IT WORK?
Step 1:

Use our smart-sizes (or any size method) to create your personal size and purchase a Proper Cloth shirt online.
Step 2:

We send it. You try it on. If it doesn't fit perfectly (it usually does), let us know what needs to change and return the shirt.
Step 3:

We'll alter or remake your first shirt for free and save a new size on profile for convenient reordering.
RECENT FEEDBACK FROM REAL CLIENTS
It was great. I was very pleased with my shirt. My only recommendation would be providing the measurements of your shirts where Proper Cloth has a set size. I know slim fit was a standard optio…
Winston-Salem, NC
It was great. I was very pleased with my shirt. My only recommendation would be providing the measurements of your shirts where Proper Cloth has a set size. I know slim fit was a standard optio…
Winston-Salem, NC
Fantastic website and customer service. I would definitely recommend that any new users get their specific measurements taken ahead of time, especially if they are particular about fit. Proper Clo…
Boston, MA
The ability to order fabric samples ahead of placing a shirt order is extremely helpful.…
San Francisco, CA
The ability to order fabric samples ahead of placing a shirt order is extremely helpful.…
San Francisco, CA