ALMOST DONE. CREATE A PASSWORD FOR YOUR ACCOUNT NOW.
CUSTOM DRESS SHIRTS
For over 5 years, Proper Cloth has specialized in providing the highest quality custom dress shirts.

Custom Sizes Simplified
Use our proprietary Smart Sizes to painlessly create a custom dress shirt size in just a few minutes.

Precise Construction
Our dress shirts are made to the highest standards with beautiful craftsmanship and precise, consistent custom sizing.

Incredible Customer Service
Our friendly team in New York is standing by to help out however we can via phone, chat and email. Get in touch!
HIGHLY RATED BY INDUSTRY EXPERTS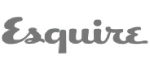 "Proper Cloth has become a go-to source for made-to-measure shirts for even the most discerning menswear customer. The fact that you can nitpick everything from the collar to the sleeve length (right down to a quarter of an inch here or there) means you can get a shirt that fits just as well as a bespoke one."
— GQ
"The made-to-order shirting specialists at Proper Cloth may be more than happy to let you design your own custom creation, but they also offer up a few collections of pre-designed options each season. And we should all be happy that they do."
— Esquire
"Proper Cloth, creates a custom pattern for every customer and lets him choose from a multitude of collars, cuffs, pockets and more than 80 different fabrics, including six in white. And with a base price of $89, buying three or six at a time will not break the bank."
— New York Times
"These guys have been all-stars for custom dress shirts online for five years. Now, though, you can meet them face-to-face and have them measure you and give you fine Scottish liquors in a real-life setting."
— Urban Daddy
"The insight of Proper Cloth's Smart Sizes is that you don't actually need all the traditional nit-pickery of a smart tailor to deliver a smartly tailored shirt…. With just a little more information than saying ... 'I'm a 16-32,' you can make something that fits much better than an off-the-rack-size."
— Fast Company
"There are plenty of sites that let you make a custom shirt, but no one does it with the same sense of panache and #menswear relevance like Proper Cloth. Clothing nerds can geek out over details like different weights of oxford cloth and Thomas Mason fabrics."
— GQ
COLLECTIONS
Collections showcase our aesthetic. Our taste. Our values as creators. The things we've learned building Proper Cloth from nothing. Hard work. Quality. Commitment to excellence. Self-made. We're designers focused on creating a leading menswear brand and here is where you can follow our journey.
Thousands of Customers Love Our Custom Dress Shirts
9/5/15 02:29AM - "Excellent service, great fit. All the soft collars are wonderful.…" Stockholm, Stockholms län 9/5/15 12:49AM - "Great!!…" New York, NY 9/4/15 08:46PM - "Outstanding!…" Louisville, KY 9/4/15 04:27PM - "These guys are great! Getting a skilled tailor to take your measurements in person is key.…" Santa Barbara, CA 9/4/15 01:29PM - "Be vocal during the fitting process…" New York, NY 9/4/15 11:41AM - "excellent…" Norwich, CT